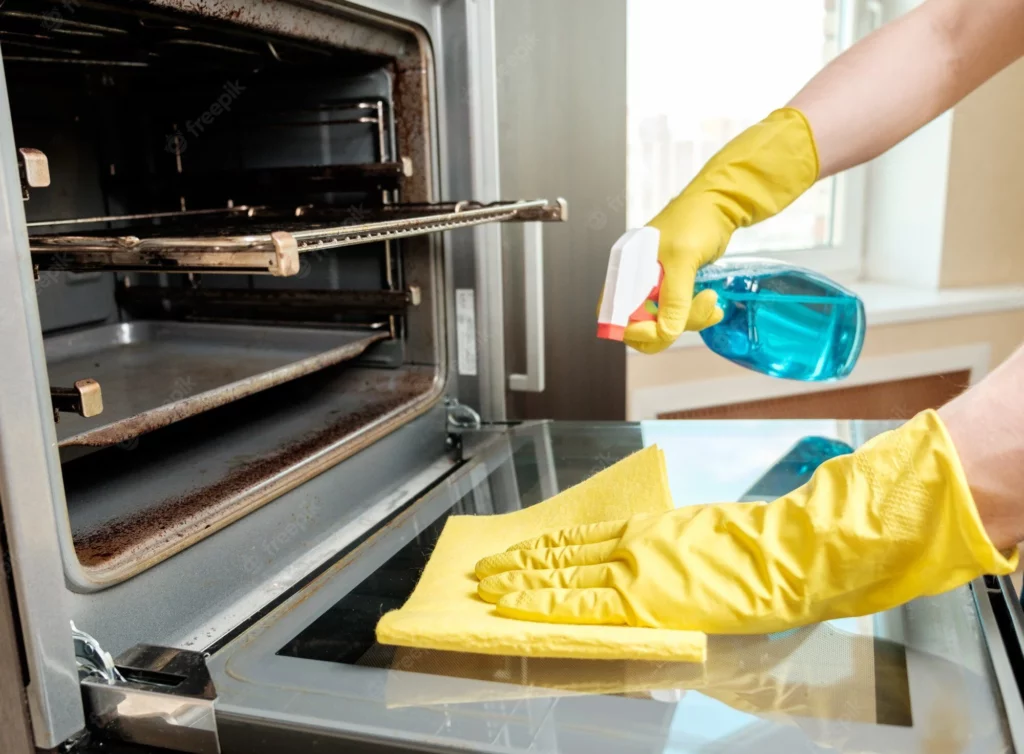 Oven Cleaning Services Canberra
Need Oven Cleaning? We can help you restore your oven to excellent condition every time with our unique and creative oven cleaning technology.
We are experts in high-quality oven cleaning. It is our job to make cleaning your oven as simple as possible and to restore its lustre. We can help you restore your oven to excellent condition every time with our unique and creative oven cleaning technology.
All our Cleaners are thoroughly trained and security checked and take pride in their work. Contact us to book your Professional Oven Cleaning service in Canberra today.
Looking for Oven Cleaning service in Canberra? Your search ends here!
Choose Best Local Cleaners – a trusted and professional cleaning company deeply rooted in Canberra. We're not just a service provider here, we are also part of the community. Our cleaning team appreciates the distinctive appeal of Canberra and fully understands the specific cleaning requirements of our local clients. Delivering top-quality cleaning services to this delightful suburb, many of our diligent staff members also call this place their home. Committed to supporting our neighbours with clean and comfortable living spaces, we take great pride in serving the Canberra community. Let us help you keep your home spotless!
Canberra, the capital city of Australia, is an elegant and modern metropolis located in the Australian Capital Territory. Known for its well-planned and spacious layout, Canberra is home to some of the country's most well-known institutions, including the Australian Parliament House, the National Museum of Australia, and the Australian War Memorial. With a population of over 400,000, it offers a range of cultural events, top-notch dining, and outdoor activities, making it an ideal destination for both tourists and residents alike.
Experience the difference of personalized service, right here in Canberra. Connect with us today and let's make your home shine together!
Professional Oven Cleaning Includes: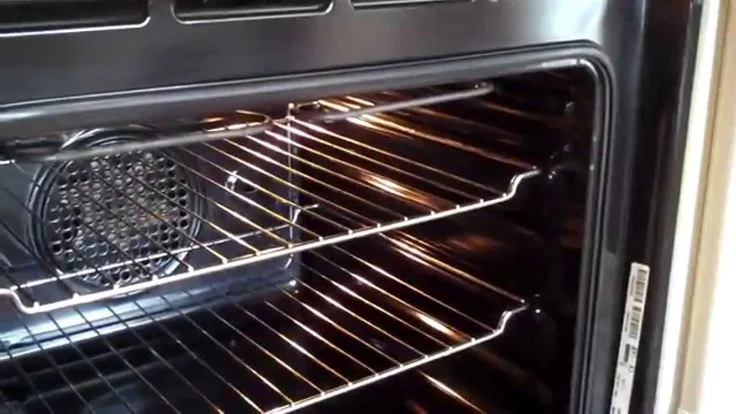 Why Choose Our Oven Cleaning Service?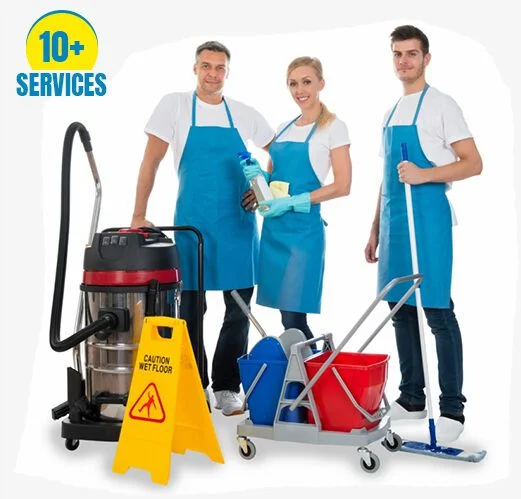 Ready to book your Oven Cleaning? Need cleaning done on short notice, You're just two clicks away! simply click the "Booking" button to schedule your cleaning service Or Call 1300 280 576.
Why Is Oven Cleaning Important?
Cleaning the oven is an essential task that many homeowners overlook. It may seem like a chore, but it's vital for hygiene and safety reasons.
Hygiene
Ovens can become breeding grounds for bacteria if left uncleaned. Food particles and spills accumulate over time, providing ideal environments for bacterial growth. These microbes can contaminate other foods cooked in your oven, leading to food poisoning or other illnesses.
Moreover, dirty ovens will generally produce smoke which could also be harmful hence routine cleaning must not be taken lightly.
Safety
Grease and grime accumulation inside the oven pose fire hazards as they are highly combustible substances. Over time this becomes even more severe because heatly adds up to making these grease build-ups much harder so when electrical currents come directly into contact with grease or dirt within an appliance such as an oven then fires could start breaking out quickly leading to household disaster.
Economic savings
An additional benefit of keeping a clean oven is economic savings from larger items preparing adequately on just one attempt without having halfway through baking needing you needlessly repeating processes since humidity using oil fry kits etc won't have any residue interfering while further cooking; thus you conserve cash by saving energy expenses
Therefore don't wait until your next high temperature meal before doing something about all those charred stains-now clean them off right away!
Don't just take our word for it; our satisfied clients speak volumes about our commitment to quality and customer satisfaction. Harry and his team have been praised for their professionalism and flexibility, and our clients are always impressed by the high standard of our cleaning services.
The owner is lovely, please reach out to the owners if you need to chat about anything and they'll fix it all up.
Needed a temporary cleaner while our regular cleaner on holiday. Harry and his team were professional, did a good job, were on time, and flexible when we needed to change dates last minute. Highly recommend and would use again.
Excellent job . Brand new home after the clean .
The guy they sent did a amazing job. Toyin & Jide Momodu from united home services- I am very impressed with the service provided .10 stars
Madness_ Within
01/11/2022
The cleaning is so professional and high standard. All staff have been very kind and understanding, they are willing to do all jobs without hesitation and such a good price. I am very happy to have them return ongoing.
Job well done Cleaners reported finding of money grateful for their honesty ,Excellent job
Booking was easy, I received the quote very quick, and the two cleaners who came were very polite and did a great job at cleaning my place.Would recommend 🙂
Cleaner arrived on time and cleaned the house to a high standard in a relatively short amount of time - great service.
Hi, I got my house cleaned by using the service of Best local cleaners. They do a good job, prompt and charges are what they quote (no hidden charges). I will surely recommend them !! Thanks
Frequently Asked Questions
 Below are some of the common Frequently asked questions related to the Oven Cleaning. If you cannot find an answer to your question, Please visit our FAQ Page or Please reach us at sales@bestlocalcleaners.com.au if you cannot find an answer to your question.
Frequently Asked Questions
Please contact us today for a FREE quote on any cleaning service.
We look forward to hearing from you! Call Best Local Cleaners 1300 280 576 or submit your inquiry online via our quick contact form. One of our consultants will be in touch within a few hours.
Ready to Work Together? Build a project with us!
Best Local Cleaners understands their customers' requirements, needs, and expectations. 
Challenges of Oven Cleaning
Oven cleaning might seem like a simple task, but it can pose several challenges. One of the most significant challenges is the build-up of grease and grime over time that remains even after regular wiping. Grease accumulates in difficult-to-reach areas such as hinges, corners, and crevices inside an oven cavity where standard cleaning tools cannot reach.
Another challenge is dealing with tough stains caused by burnt food or spills that stick on various parts of the oven walls or door. Such stubborn stains require stronger detergents and more intense scrubbing to remove completely, which could be time-consuming if not done regularly.
Additionally, some ovens have self-cleaning options that use high temperatures to burn off any debris stuck on its surfaces. While this technique may sound promising for those who hate strenuous manual labor involved in cleanups – consider safety hazards associated with it! Often times during these cycles plastic parts melt releasing hazardous fumes into your home!
Lastly comes finding appropriate products safe for our planet when trying to dispose used while harmful chemicals! When choosing products ensure they fall under EPA's Safer Choice Program list so you're doing best efforts toward sustainable living.Knowing all these issues only increases awareness how important proper maintenance becomesl especially because lacking care would compromise cooking efficiency thus costing extra energy spent per use along with spoiling dish taste designed for healthy consumption standards!
In conclusion keeping various aspects outlined above mind will both help keep equipment functional far beyond predicted lifespan take eco friendly approach making difference wider environment contact we effect each day .
Useful Information for Oven Cleaning
Keeping your oven in top condition can seem like a daunting task, but with the right tips and strategies it is not only achievable, but also relatively straightforward. Perhaps most importantly of all when it comes to cleaning ovens is regularity – by getting into the habit of periodically wiping down surfaces you will save yourself countless hours of elbow grease further down the line. Obviously how often this needs to be done may depend on individual usage habits, but as a rough guide every three months or so should suffice.
Many types of oven are now self-cleaning which makes maintaining them more manageable than ever before. By setting your oven's self-clean function at an appropriate time you do much of the work for your appliance yourself! Once complete simply remove any remaining ash residue from within using a damp cloth once everything has cooled sufficiently.
If that's not possible however then there are many specialist cleaners available both online and offline designed specifically for ovens whose effectiveness can make them worth seeking out – just read reviews first if unsure about their quality!
Finally while keeping up appearances is important don't forget versatility too if something like heavy spills occur inside cookware such as casseroles that have overflowed onto base metals like racks: carbon buildup happens over time due heating cycles and so soaking these items overnight prior attacking caked-on messes with sponges works well– focusing effort initially where liquid edges meet drips creates great results quickly!
Please note: The information provided on this page is for guidance purposes only. It is not to be taken as legal advice and should not be used as a substitute for appropriate legal counsel. Always consult with a professional in the relevant field for legal or official advice.
If you're not confident in your cleaning abilities, or simply don't have the time to complete the cleaning to a high standard, consider using our professional oven cleaning services.