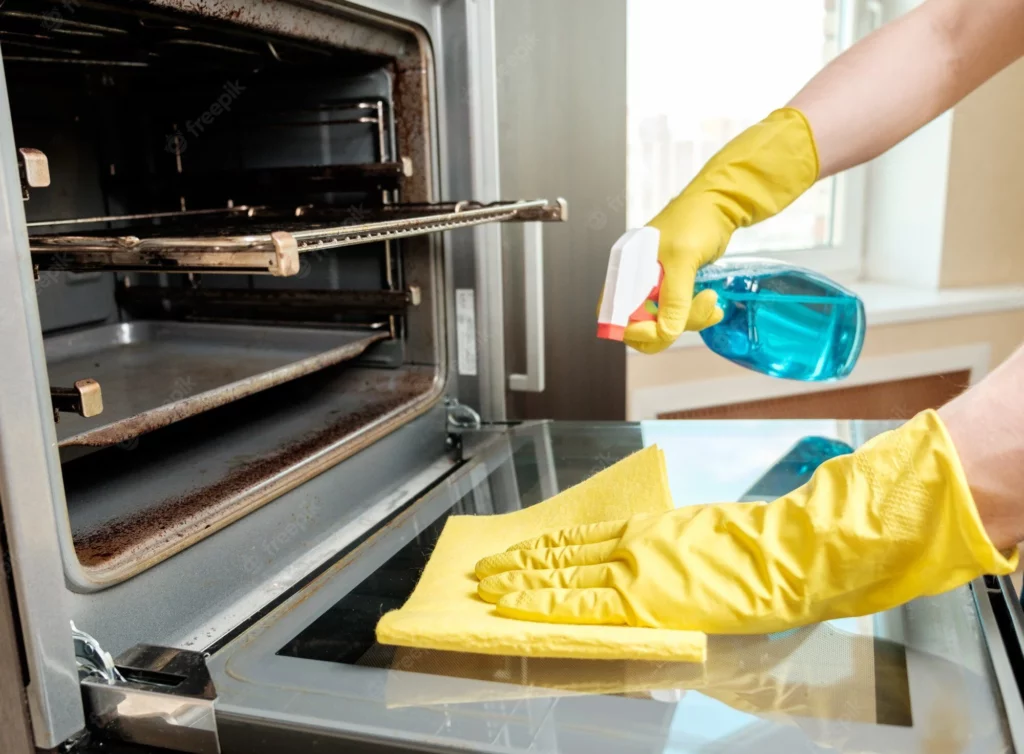 Oven Cleaning Services Highton
Need Oven Cleaning? We can help you restore your oven to excellent condition every time with our unique and creative oven cleaning technology.
We specialize in top-notch oven cleaning, aimed to simplify the task and revive the shine of your oven. Our state-of-the-art cleaning approach assures the optimal restoration of your oven every single time.
Our cleaning team is not only well-trained but also vetted for security, taking pride in delivering excellent results. Get in touch with us to schedule your Professional Oven Cleaning service in Highton today.
Looking for Oven Cleaning service in Highton? Your search ends here!
Choose Best Local Cleaners – a trusted and professional cleaning company deeply rooted in Highton. We're not just a service provider here, we are also part of the community. Our cleaning team appreciates the distinctive appeal of Highton and fully understands the specific cleaning requirements of our local clients. Delivering top-quality cleaning services to this delightful suburb, many of our diligent staff members also call this place their home. Committed to supporting our neighbours with clean and comfortable living spaces, we take great pride in serving the Highton community. Let us help you keep your home spotless!
Highton is a vibrant, thriving suburb located in the city of Greater Geelong, Victoria. Its highly sought-after location on the southern bank of the Barwon River offers breathtaking views of the natural environment. Highton is well-connected to the rest of the city through its excellent transportation system, while its proximity to the Geelong CBD offers world-class amenities that cater to every need. It has a diverse mix of residential and commercial areas, making it an ideal destination for families and young professionals alike. Highton's charm lies in its blend of modern infrastructure with a small-town community feel.
Experience the difference of personalized service, right here in Highton. Connect with us today and let's make your home shine together!
Professional Oven Cleaning Includes: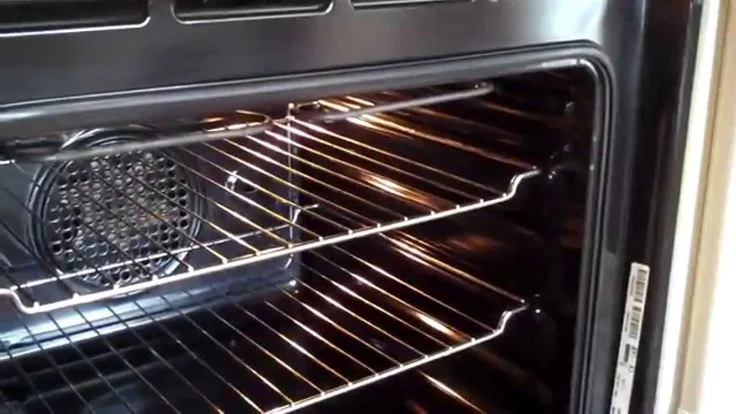 Why Choose Our Oven Cleaning Service?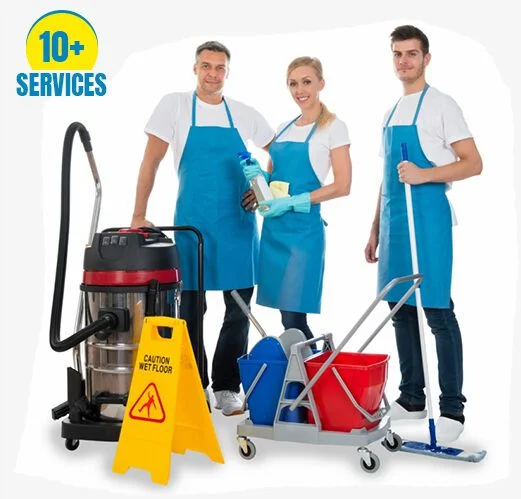 Ready to book your Oven Cleaning? Need cleaning done on short notice, You're just two clicks away! simply click the "Booking" button to schedule your cleaning service Or Call 1300 280 576.
Why Is Oven Cleaning Important?
Many people consider oven cleaning a tedious and time-consuming task, but it is actually crucial for maintaining the health of your kitchen and ensuring the longevity of your appliance. Here are just a few reasons why regular oven cleaning should be on every homeowner's to-do list.
Prolong Lifespan of Your Appliance
Regular cleaning can prevent dangerous buildup inside your oven that could wear down or damage its components over time. By keeping it clean, you'll reduce the risk of breakdowns, save money in repairs and replacements cost as well as energize efficiency by allowing heat to spread evenly throughout the unit without obstruction.
Improve Food Taste Quality
An unclean oven inevitably causes food prepared in them – either for baking or roasting purposes – to become contaminated with grease, fat drippings; thereby hampering overall taste quality and possible exposure to toxins/health hazards when consumed.
Enhance Hygiene Standards
Ignoring this essential chore leaves room for bacteria growth, bad smell remainders from burnt foods or chemicals used during previous cooking activity which eventually affect healthy living conditions within where meals are being prepared.
In conclusion: Regular deep-cleaning not only boost how hygienic our homes look but also affects necessary maintenance routines we need making us conscious about both appliances' safety functions and improvement in energy consumption levels alongside enjoying better-tasting food preparation experiences whether preparing our own or eating one served at restaurants!
Don't just take our word for it; our satisfied clients speak volumes about our commitment to quality and customer satisfaction. Harry and his team have been praised for their professionalism and flexibility, and our clients are always impressed by the high standard of our cleaning services.
The owner is lovely, please reach out to the owners if you need to chat about anything and they'll fix it all up.
Needed a temporary cleaner while our regular cleaner on holiday. Harry and his team were professional, did a good job, were on time, and flexible when we needed to change dates last minute. Highly recommend and would use again.
Excellent job . Brand new home after the clean .
The guy they sent did a amazing job. Toyin & Jide Momodu from united home services- I am very impressed with the service provided .10 stars
Madness_ Within
01/11/2022
The cleaning is so professional and high standard. All staff have been very kind and understanding, they are willing to do all jobs without hesitation and such a good price. I am very happy to have them return ongoing.
Job well done Cleaners reported finding of money grateful for their honesty ,Excellent job
Booking was easy, I received the quote very quick, and the two cleaners who came were very polite and did a great job at cleaning my place.Would recommend 🙂
Cleaner arrived on time and cleaned the house to a high standard in a relatively short amount of time - great service.
Hi, I got my house cleaned by using the service of Best local cleaners. They do a good job, prompt and charges are what they quote (no hidden charges). I will surely recommend them !! Thanks
Frequently Asked Questions
 Below are some of the common Frequently asked questions related to the Oven Cleaning. If you cannot find an answer to your question, Please visit our FAQ Page or Please reach us at sales@bestlocalcleaners.com.au if you cannot find an answer to your question.
Frequently Asked Questions
Please contact us today for a FREE quote on any cleaning service.
We look forward to hearing from you! Call Best Local Cleaners 1300 280 576 or submit your inquiry online via our quick contact form. One of our consultants will be in touch within a few hours.
Ready to Work Together? Build a project with us!
Best Local Cleaners understands their customers' requirements, needs, and expectations. 
Challenges of Oven Cleaning
Oven cleaning can be a daunting task for many homeowners. The challenge comes from the buildup of grease and burnt-on food that accumulates over time, making it difficult to remove without damaging the appliance's interior surface. One major concern is the use of harsh chemicals or abrasive scrubbing pads that could harm both your oven and yourself.
Another obstacle in keeping an oven clean is its design. Some models have complex interiors with tight corners, small crevices, and hidden areas where dirt might accumulate but are challenging to reach during routine cleaning activities. In such cases, additional tools may be required like custom brushes or steam cleaners as they provide more thorough results when tackling tough grime.
Moreover, baked on debris-caked upon walls may create smoke too since organic soil turns into carbon which begins smoking at high temperature levels; hence rendering poor cooking conditions while unhygienic air quality issues arise unknowingly- reducing respiratory illnesses would require newer ovens equipped with self-cleaning abilities capturing all of these worries' solution – applying cutting-edge technology allows easy maintenance while improving atmosphere & kitchen hygiene safety standards other than constantly relying on do-it-yourself solutions taking up so much valuable personal space/time whereas accidents happen if an inexperienced human gets involved.
The challenges posed by dirty ovens suggest regular maintenance is essential rather than waiting until problems become severe affecting productivity & employee/customer satisfaction (in commercial settings). Regularly maintaining equipment reduces possible machine breakdowns mitigating worst-case scenarios: fire hazards providing a safer environment plus improved business rapport via positive reviews; contributing undoubtedly towards overall success rates among businesses seeking longevity within their respective industries regardless of scope-&-scale operations take place under!
Useful Information for Oven Cleaning
Keeping your oven cleaned is an essential part of maintaining a hygienic and functional kitchen. However, most people find the task daunting and tedious. But with these detailed tips, you can keep your oven sparkling clean without breaking a sweat.
The first step to keeping your oven clean is regular maintenance. Wipe down the surface after each use using warm water, soap, and a damp cloth or sponge. Be sure to remove any crumbs from corners or racks that may have fallen in during cooking.
For stubborn grease stains on the glass door or interior walls of the oven, mix baking soda with water until it forms a paste-like consistency then apply it onto stains using natural bristle brush because wire brushes might scratch metal surfaces.Secondly pour vinegar over the baking soda mixture which helps deactivate acid reacting with base releasing carbon dioxide and yet forming salt,freshening up by removing odors as well but few drops won't hurt if resulted into fizzing.Use for this purpose non-toxic cleaning agents only like lemon,vinegar,baking powder etc.To get rid off residue soak up burnt-on-heavy spills inside overnight before scrubbing them,rinsing out thoroughly afterwards.If rust stain appeared anywhere we recommend firstly addressing source reason why has occured,rather than trying removing by one approach such as sandpaper,nail polish remover .Take proper precautionary steps instead which prevents rust formation eg:wiping around pan lip sides so not to introduce moisture content
Additionally, pay attention to how you cook food in your oven e.g.use appropriate bakeware lined paper,pans covered tightly under foil preventing spillage,splatters while roasting meats.Avoid wrapping dishes loosely risking molten cheese from bubbling away sticking everywhere in turn affect its lifespan too.No need also leaving aluminum foils disposable platter underneath pizza stones ,mesh screen baskets easier cleanup as they restrict air flow production reducing heat circulation further create scorch marks
In conclusion,take care when doing upkeep regularly minimizes accumulation of grime,odor build up hence preventing risks and long-lasting life-span guarantee.Avoid shortcuts or assuming a single solution will serve all apply necessary tools as required to have each machine operate smoothly.
Please note: The information provided on this page is for guidance purposes only. It is not to be taken as legal advice and should not be used as a substitute for appropriate legal counsel. Always consult with a professional in the relevant field for legal or official advice.
If you're not confident in your cleaning abilities, or simply don't have the time to complete the cleaning to a high standard, consider using our professional oven cleaning services.