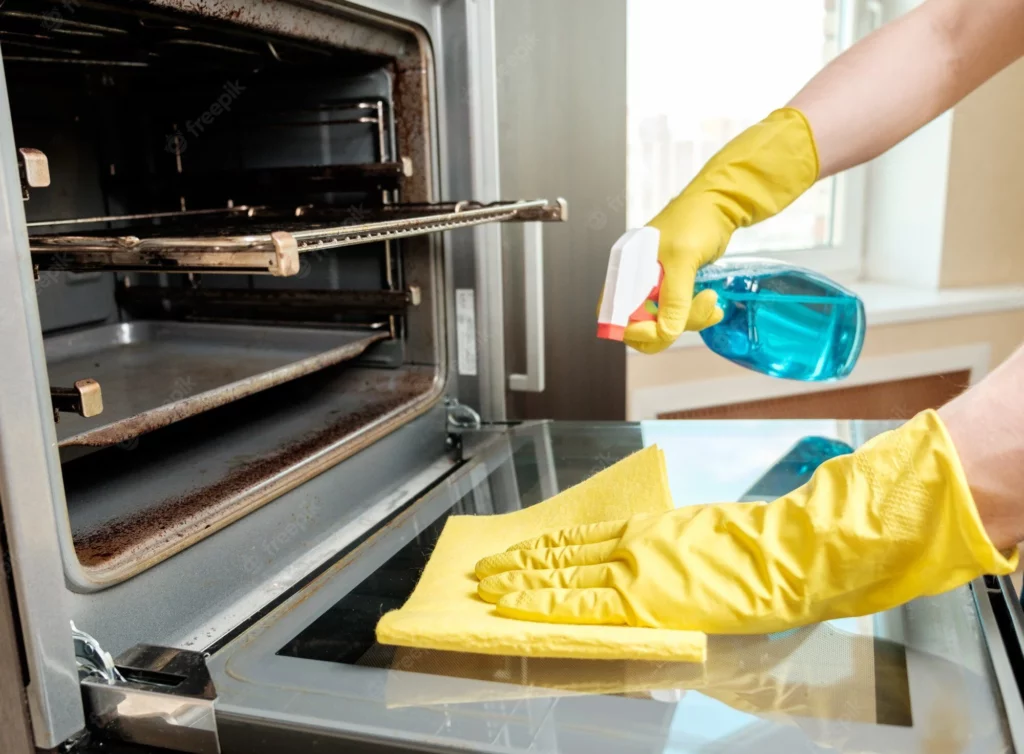 Oven Cleaning Services Lara
Need Oven Cleaning? We can help you restore your oven to excellent condition every time with our unique and creative oven cleaning technology.
We specialize in top-notch oven cleaning, aimed to simplify the task and revive the shine of your oven. Our state-of-the-art cleaning approach assures the optimal restoration of your oven every single time.
Our cleaning team is not only well-trained but also vetted for security, taking pride in delivering excellent results. Get in touch with us to schedule your Professional Oven Cleaning service in Lara today.
Looking for Oven Cleaning service in Lara? Your search ends here!
Choose Best Local Cleaners – a trusted and professional cleaning company deeply rooted in Lara. We're not just a service provider here, we are also part of the community. Our cleaning team appreciates the distinctive appeal of Lara and fully understands the specific cleaning requirements of our local clients. Delivering top-quality cleaning services to this delightful suburb, many of our diligent staff members also call this place their home. Committed to supporting our neighbours with clean and comfortable living spaces, we take great pride in serving the Lara community. Let us help you keep your home spotless!
Lara is a charming city situated in Victoria, Australia. It is renowned for its serene environment, lush greenery, and scenic views. The city boasts a wide range of attractions, including the Serendip Sanctuary, which houses several native Australian animal species. Residents of Lara take pride in their community, and the city's vibrant, yet laid-back atmosphere is infectious. The city is also home to several renowned schools and colleges, making it a popular destination for families seeking a high-quality education. Overall, Lara is a fantastic destination to live or visit, offering a unique blend of natural beauty, education, and community.
Experience the difference of personalized service, right here in Lara. Connect with us today and let's make your home shine together!
Professional Oven Cleaning Includes: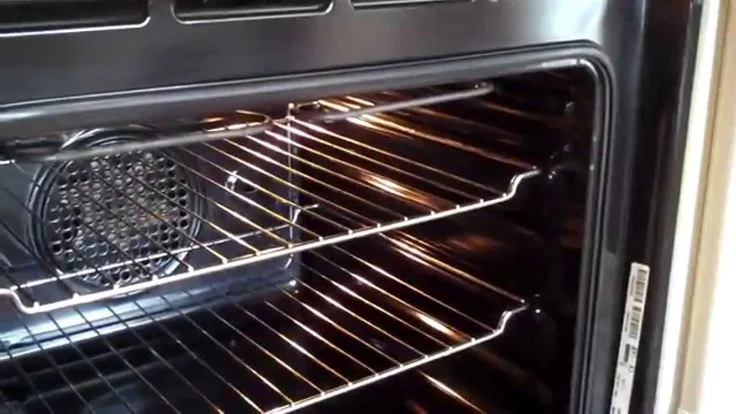 Why Choose Our Oven Cleaning Service?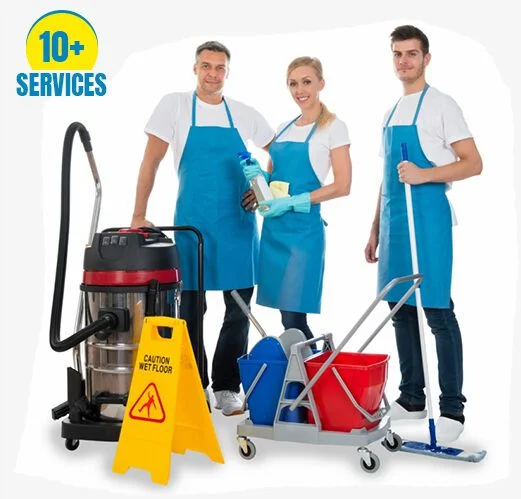 Ready to book your Oven Cleaning? Need cleaning done on short notice, You're just two clicks away! simply click the "Booking" button to schedule your cleaning service Or Call 1300 280 576.
Why Is Oven Cleaning Important?
The oven is a crucial appliance in any kitchen. It is where most of our meals are prepared, and it plays an essential role in maintaining good health. Therefore, it's vital to keep your oven clean at all times.
Promotes Good Health
A dirty oven can harbor bacteria and contaminants that pose significant health risks to you and your family. These harmful substances can be transmitted through the food we prepare, leading to various illnesses such as food poisoning.
Prevents Fire Hazards
Grease buildup inside the oven can ignite when exposed to high temperatures, causing a fire hazard. Regular cleaning eliminates these flammable materials from accumulating on the heating elements or walls of an oven- thus ensuring its safety.
Maintains Proper Functionality
Oven maintenance helps ensure that everything works efficiently while also increasing its lifespan. Clean ovens ensure proper heat distribution across their surface areas guaranteeing even cooking results each time you use them without fear of burning due to inaccurate temperature predictions
In conclusion, keeping your oven clean has several benefits ranging from promoting good health by reducing exposure risk associated with unhygienic environments; mitigating potential hazardous incidents like fires caused by grease accumulation; improving functionality – allowing users maximum performance throughout usage duration while extending expected cookware life span provide long-term cost savings benefitting even those trying home upkeep on constrained budgets!
Don't just take our word for it; our satisfied clients speak volumes about our commitment to quality and customer satisfaction. Harry and his team have been praised for their professionalism and flexibility, and our clients are always impressed by the high standard of our cleaning services.
The owner is lovely, please reach out to the owners if you need to chat about anything and they'll fix it all up.
Needed a temporary cleaner while our regular cleaner on holiday. Harry and his team were professional, did a good job, were on time, and flexible when we needed to change dates last minute. Highly recommend and would use again.
Excellent job . Brand new home after the clean .
The guy they sent did a amazing job. Toyin & Jide Momodu from united home services- I am very impressed with the service provided .10 stars
Madness_ Within
01/11/2022
The cleaning is so professional and high standard. All staff have been very kind and understanding, they are willing to do all jobs without hesitation and such a good price. I am very happy to have them return ongoing.
Job well done Cleaners reported finding of money grateful for their honesty ,Excellent job
Booking was easy, I received the quote very quick, and the two cleaners who came were very polite and did a great job at cleaning my place.Would recommend 🙂
Cleaner arrived on time and cleaned the house to a high standard in a relatively short amount of time - great service.
Hi, I got my house cleaned by using the service of Best local cleaners. They do a good job, prompt and charges are what they quote (no hidden charges). I will surely recommend them !! Thanks
Frequently Asked Questions
 Below are some of the common Frequently asked questions related to the Oven Cleaning. If you cannot find an answer to your question, Please visit our FAQ Page or Please reach us at sales@bestlocalcleaners.com.au if you cannot find an answer to your question.
Frequently Asked Questions
Please contact us today for a FREE quote on any cleaning service.
We look forward to hearing from you! Call Best Local Cleaners 1300 280 576 or submit your inquiry online via our quick contact form. One of our consultants will be in touch within a few hours.
Ready to Work Together? Build a project with us!
Best Local Cleaners understands their customers' requirements, needs, and expectations. 
Challenges of Oven Cleaning
Oven cleaning is a challenging task that many homeowners face. There are various factors that make oven cleaning such a daunting chore. Firstly, ovens accumulate grease and grime over time which can become heavily baked-on and difficult to remove without the use of proper tools or cleaners.
Additionally, most modern ovens feature self-cleaning functions which require careful attention to operate effectively without damaging the interior surface or electrical components of the oven. One must review their appliance's specifications before using any product in order to avoid burning themselves out while maintaining customer safety at all times.
Moreover, depending on how regularly it is used for cooking meals could affect its cleanliness level; therefore requiring more effort put into regular maintenance by wiping down spills immediately when they happen rather than leaving them overnight – where they'll dry up (and harden) making cleanup much tougher later.
Lastly, there are environmental challenges posed by conventional oven cleaners that may contain harmful chemicals like sodium hydroxide leading them not only being ineffective but also potentially toxic if ingested inadvertently during sampling food cooked inside these appliances -especially children who do tend to explore almost anything around their environment as part of growing up even with adult supervision close-by!
In conclusion, tackling an oven overhaul isn't just about scrubbing off obvious stains from surfaces: It requires vigilance against long-lasting hazards resulting in intricate processes affected by diverse user experiences—including handling burners according heat sources- taking care choosing products aligned specs along common sense application guidelines so usage doesn't cause further damage compromising our health because some solutions de-greasing power needs improvement hence adding unnecessary stressors needing protection measures too achieving optimal results.calling professionals help after trying hoke-based tips might be necessary sometimes providing peace-of-mind ultimate satisfaction regardless remaining unpleasantries involved cleaning duties .
Useful Information for Oven Cleaning
Keeping an oven cleaned is essential for maintaining its efficiency and longevity. Neglecting the cleanliness of an oven not only results in unpleasant odors but also alters the taste of food cooked within it, making it less appetizing. It can be challenging to keep a busy household's oven clean, but there are several tips that one can easily follow.
To start with, always ensure your oven is cool before cleaning because high temperatures may cause burns or damage the interior parts if exposed to water-containing substances such as detergent. Next step involves removing any debris or crumbs at the bottom surface – use a soft bristle brush to sweep away loose particles then prepare a mixture of baking soda paste by mixing 1 part water and three parts baking powder – apply this solution on affected surfaces like walls racks inside your over until you observe white patches forming on them.
Never forget about loosening grease using vinegar mixed well; avoid using harsh chemicals whose fumes might linger after cooking food leading respiratory issues over time! Instead remove stubborn stains with washing-up liquid when necessary as these solutions will remove tough spots while keeping air free from unwanted odor-causing agents trapped up somewhere deep in their filters which causes expensive expenses later due repairs if left unattended rightfully early enough!
Finally, avoid contact between pot lids or foil pans unless they have been wrapped appropriately since direct touch transfers melting metal onto surfaces hosting baked foods leading instances where additional warmth essentials having started deteriorating earlier than expected undermined without preventive measures taken ahead action rendered too late becoming mandatory fixing bill attachments incurred significant amounts adding unnecessary stress unto life routines disrupting our lifestyles' peace mindfully unplanned times most costly tricks lately enjoyed!
Please note: The information provided on this page is for guidance purposes only. It is not to be taken as legal advice and should not be used as a substitute for appropriate legal counsel. Always consult with a professional in the relevant field for legal or official advice.
If you're not confident in your cleaning abilities, or simply don't have the time to complete the cleaning to a high standard, consider using our professional oven cleaning services.