Oven Cleaning Woden Valley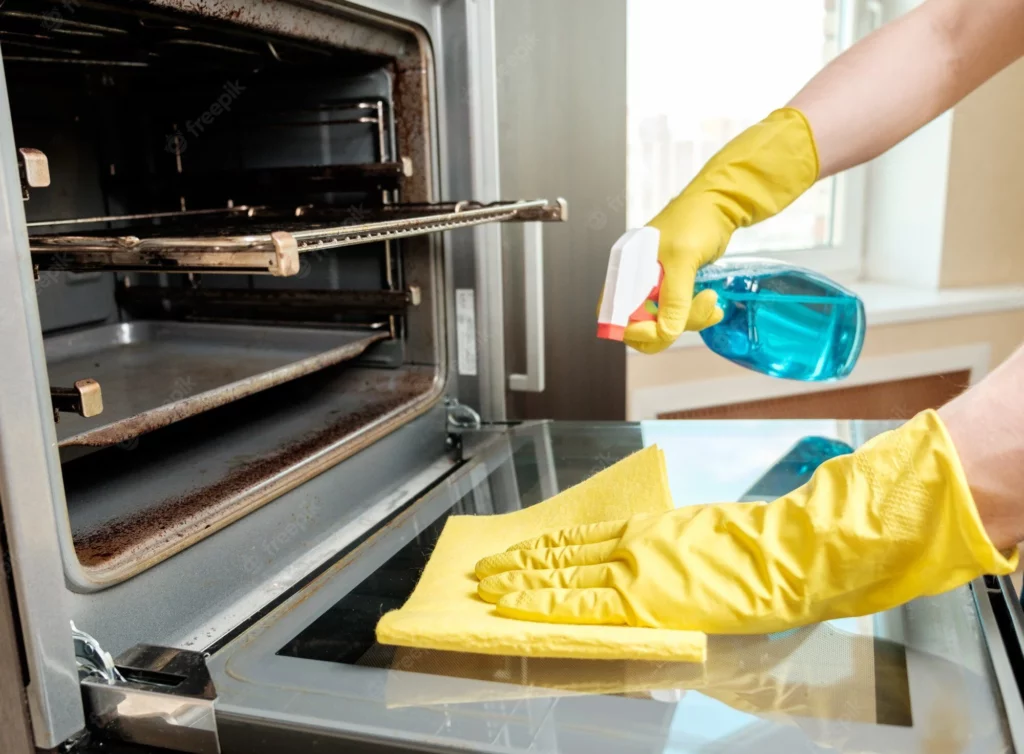 Oven Cleaning Services Woden Valley
Need Oven Cleaning? We can help you restore your oven to excellent condition every time with our unique and creative oven cleaning technology.
We are experts in high-quality oven cleaning. It is our job to make cleaning your oven as simple as possible and to restore its lustre. We can help you restore your oven to excellent condition every time with our unique and creative oven cleaning technology.
All our Cleaners are thoroughly trained and security checked and take pride in their work. Contact us to book your Professional Oven Cleaning service in Canberra today.
Looking for Oven Cleaning service in Woden Valley? Your search ends here!
Choose Best Local Cleaners – a trusted and professional cleaning company deeply rooted in Woden Valley. We're not just a service provider here, we are also part of the community. Our cleaning team appreciates the distinctive appeal of Woden Valley and fully understands the specific cleaning requirements of our local clients. Delivering top-quality cleaning services to this delightful suburb, many of our diligent staff members also call this place their home. Committed to supporting our neighbours with clean and comfortable living spaces, we take great pride in serving the Woden Valley community. Let us help you keep your home spotless!
Woden Valley is a bustling metropolitan area located within the Australian Capital Territory. Known for its vibrant community, the area features numerous parks, recreational facilities, and a thriving business district. Boasting a rich cultural diversity, Woden Valley is a hub for fantastic restaurants, shopping centres and entertainment venues. The area provides a high quality of life with an excellent public transport system, education facilities and a range of housing options. With its energy and vitality, Woden Valley is a great place to live and work.
Experience the difference of personalized service, right here in Woden Valley. Connect with us today and let's make your home shine together!
Professional Oven Cleaning Includes: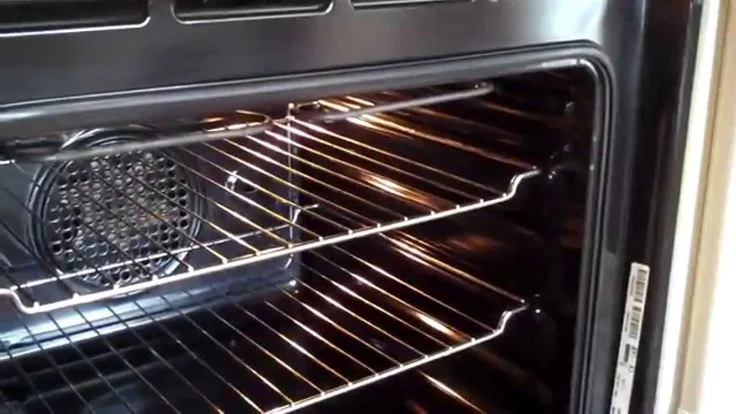 Why Choose Our Oven Cleaning Service?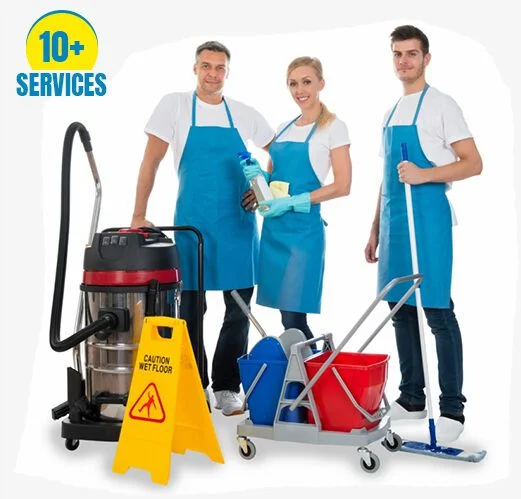 Ready to book your Oven Cleaning? Need cleaning done on short notice, You're just two clicks away! simply click the "Booking" button to schedule your cleaning service Or Call 1300 280 576.
The Importance of Oven Cleaning
When it comes to cleaning the kitchen, many of us focus on wiping down surfaces and washing dishes. However, one often overlooked appliance that requires regular cleaning is the oven. Not only does a dirty oven diminish its appearance, but it can also affect its performance and even pose health hazards.
Avoid Food Contamination
A dirty oven not only harbors bacteria but can also contaminate your food when cooking or heating up leftovers. Leftover grease, oils or food particles can become oxidized and release smoke the next time you use your appliance.
Prevent Fire Hazards
Grease buildup inside an oven over time creates a fire hazard as high temperatures ignite excess grease deposits leading to fires in some cases.
Better Performance
Cleaning your oven regularly ensures optimal performance from all aspects; this includes better energy consumption rates because without any residue present on elements output reduces improving efficiency'.
In conclusion, proper maintenance of appliances extends their lifespan while avoiding potential hazards associated with dirt accumulation. Therefore taking specific measures such as getting rid off deposited residues through professional cleaners helps significantly reduce these risks while improving equipment efficiency at home or restaurant kitchens alike.'
Don't just take our word for it; our satisfied clients speak volumes about our commitment to quality and customer satisfaction. Harry and his team have been praised for their professionalism and flexibility, and our clients are always impressed by the high standard of our cleaning services.
The owner is lovely, please reach out to the owners if you need to chat about anything and they'll fix it all up.
Needed a temporary cleaner while our regular cleaner on holiday. Harry and his team were professional, did a good job, were on time, and flexible when we needed to change dates last minute. Highly recommend and would use again.
Excellent job . Brand new home after the clean .
The guy they sent did a amazing job. Toyin & Jide Momodu from united home services- I am very impressed with the service provided .10 stars
Madness_ Within
01/11/2022
The cleaning is so professional and high standard. All staff have been very kind and understanding, they are willing to do all jobs without hesitation and such a good price. I am very happy to have them return ongoing.
Job well done Cleaners reported finding of money grateful for their honesty ,Excellent job
Booking was easy, I received the quote very quick, and the two cleaners who came were very polite and did a great job at cleaning my place.Would recommend 🙂
Cleaner arrived on time and cleaned the house to a high standard in a relatively short amount of time - great service.
Hi, I got my house cleaned by using the service of Best local cleaners. They do a good job, prompt and charges are what they quote (no hidden charges). I will surely recommend them !! Thanks
Frequently Asked Questions
 Below are some of the common Frequently asked questions related to the Oven Cleaning. If you cannot find an answer to your question, Please visit our FAQ Page or Please reach us at sales@bestlocalcleaners.com.au if you cannot find an answer to your question.
Frequently Asked Questions
Please contact us today for a FREE quote on any cleaning service.
We look forward to hearing from you! Call Best Local Cleaners 1300 280 576 or submit your inquiry online via our quick contact form. One of our consultants will be in touch within a few hours.
Ready to Work Together? Build a project with us!
Best Local Cleaners understands their customers' requirements, needs, and expectations. 
Challenges of Oven Cleaning
Oven cleaning can be a daunting and challenging task for many homeowners. There are several factors that contribute to the difficulties associated with this process. One of the main challenges is the accumulation of grease, dirt, and food residue over time. This build-up often requires more than just wiping down or scrubbing – it may require specialized cleaners or even professional oven cleaners to remove stubborn stains.
Another challenge linked with oven cleaning is its design complexity, especially when accessing hard-to-reach areas such as corners or crevices where debris tends to accumulate. The use of harsh chemicals in some cases poses potential health risks if not handled properly during cleaning tasks.
Furthermore, lack of knowledge on proper care and maintenance also contributes to difficulty in keeping ovens clean and functioning appropriately. Traditional methods like using baking soda paste mixed with vinegar could potentially damage your appliance over time causing harm instead of good results unless one has correct information about them first hand from professionals.
Moreover,maintaining an impeccably clean oven can prove extremely difficult at times especially when multitasking around other household chores .Attempting proper routine deep cleans solves only half the problem since maintaining cleanliness becomes equally important but tedious endeavor
In conclusion then ,effective solutions call for scheduling regular deep-cleans while routinely performing light scrubs after every usage ensuring lasting efficiency.To save energy,time effort,take assistance from experienced technicians who provide appropriate guidance & render best services towards extending life-span,maximizing utility,easing future worries.One thing which isn't impossible : A Clean Oven!
Useful Information for Oven Cleaning
Maintaining the cleanliness of your oven is crucial to ensure its longevity and efficiency. Moreover, keeping it clean will not only improve its appearance but also enhance the flavor quality of your dishes. Here are some tips on how to effectively keep your oven tidy:
1. Regular cleaning – The first and foremost rule for maintaining a spotless oven is regular cleaning. It would be best if you wiped down any splatters or spills after every use with a damp cloth or sponge.
2. Use self-clean option – Most modern ovens come equipped with self-cleaning options that burn away food debris at high temperatures, making wiping down subsequently much easier.
3.Maintain grease filters- Grease filters trap dirt particles in between them so make sure you remove these regularly and give them a good wash before putting them back into place.
4.Use baking soda paste- Baking soda has natural abrasion properties that can help remove stubborn stains from an oven without using harsh chemicals.To create this mixture mix three parts baking powder along with one part water which should form a smooth paste.This solution should then be applied directly onto grease marks,stains etc.Leave overnight allowing the bicarbonate's abrasive action against any baked on residues.Avoid using sharp tools like knives as they may scratch surfaces
5.Professional Deep Cleanse – Despite all attempts to domesticate deep cleans wouldn't hurt once annually .This process usually involves removing all removable parts such as trays, grills ,filters soaking in warm water mixed sometimes even containing detergent depending upon degree of soil.Dry off afterwards carefully replacing each piece correctly.Once everything's assembled run empty turning setting temperature upto highest level(preferably up till 500F)for extra measure.Having this done professionally by qualified service providers ensures highly satisfactory experience although charges incurred might vary .
In conclusion,it doesn't take long while still fresh heading over directing efforts periodically avoids embarrassingly sticky situations relatively easily.Particularly important for frequent bakers and cooks, these tips go a long way in keeping your oven hygienic extending its shelf life.
Please note: The information provided on this page is for guidance purposes only. It is not to be taken as legal advice and should not be used as a substitute for appropriate legal counsel. Always consult with a professional in the relevant field for legal or official advice.
If you're not confident in your cleaning abilities, or simply don't have the time to complete the cleaning to a high standard, consider using our professional oven cleaning services.