Oven Cleaning North Canberra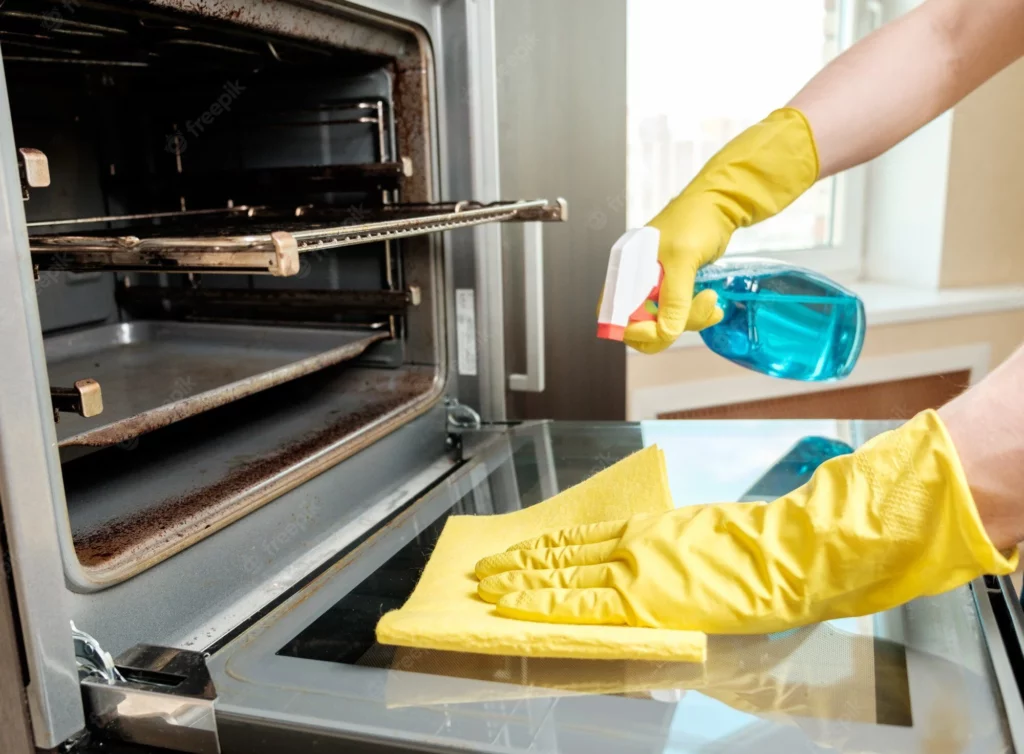 Oven Cleaning Services North Canberra
Need Oven Cleaning? We can help you restore your oven to excellent condition every time with our unique and creative oven cleaning technology.
We are experts in high-quality oven cleaning. It is our job to make cleaning your oven as simple as possible and to restore its lustre. We can help you restore your oven to excellent condition every time with our unique and creative oven cleaning technology.
All our Cleaners are thoroughly trained and security checked and take pride in their work. Contact us to book your Professional Oven Cleaning service in Canberra today.
Looking for Oven Cleaning service in North Canberra? Your search ends here!
Choose Best Local Cleaners – a trusted and professional cleaning company deeply rooted in North Canberra. We're not just a service provider here, we are also part of the community. Our cleaning team appreciates the distinctive appeal of North Canberra and fully understands the specific cleaning requirements of our local clients. Delivering top-quality cleaning services to this delightful suburb, many of our diligent staff members also call this place their home. Committed to supporting our neighbours with clean and comfortable living spaces, we take great pride in serving the North Canberra community. Let us help you keep your home spotless!
North Canberra, also known as the Inner North, is an affluent and charming district located in Australia's capital city. It is home to historical landmarks, such as the Australian National University and Canberra Centre, a major shopping hub. North Canberra is also dotted with parks, cycling paths, and walking trails, providing residents and visitors opportunities for outdoor activities. Its restaurants offer diverse cuisines, and the nightlife scene is lively, catering to the young and old. The district also boasts a well-established public transportation system, making it highly accessible for commuters.
Experience the difference of personalized service, right here in North Canberra. Connect with us today and let's make your home shine together!
Professional Oven Cleaning Includes: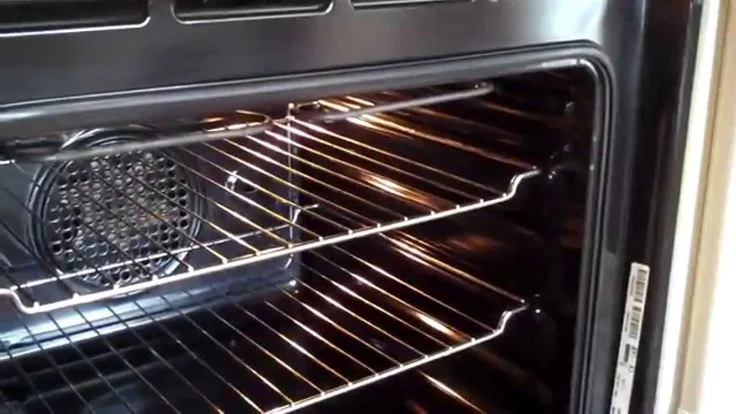 Why Choose Our Oven Cleaning Service?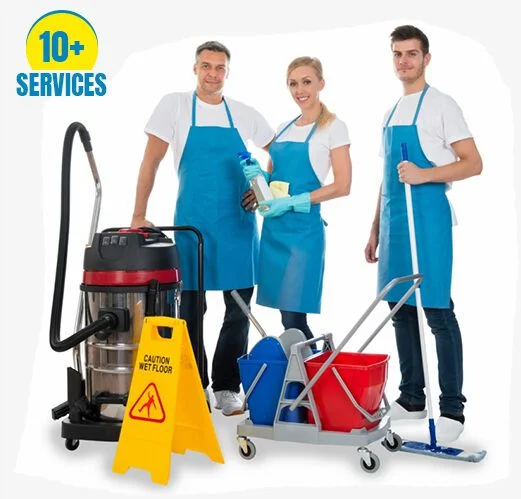 Ready to book your Oven Cleaning? Need cleaning done on short notice, You're just two clicks away! simply click the "Booking" button to schedule your cleaning service Or Call 1300 280 576.
Why Is Oven Cleaning Important?
It is crucial to ensure that your oven, one of the most used appliances in a kitchen, stays clean and well-maintained. While it may seem like a daunting task at first, regular cleaning has many benefits for both you and your oven.
Maintains performance: Keeping your oven free from food spillages and grease build-up prevents them from reaching frequently-used parts such as heating elements or fans. This buildup can impact the efficiency of these components leading to uneven cooking, prolonged preheat times or even system failure.
Prolongs lifespan: A cleaned appliance helps prevent rusting on metal grates within the cooker which means replacing parts less often resulting in cost savings over time by keeping damage to a minimum.
Avoids unpleasant odours: Grease deposits create an environment ripe with bacteria causing odors when left uncleaned. The only smell one should associate with their cooked meal is its scrumptious aroma!
By maintaining cleanliness regularly not only keeps things hygienic but also makes it easy for professional cleaners if they are called upon later down the line which ultimately saves additional costs associated with more severe cleans needed after extended periods of neglect have taken place.
In conclusion
Clean ovens equal great tasting meals! So make sure you take care of this essential kitchen item today before requiring costly repairs later on due to negligence.
Don't just take our word for it; our satisfied clients speak volumes about our commitment to quality and customer satisfaction. Harry and his team have been praised for their professionalism and flexibility, and our clients are always impressed by the high standard of our cleaning services.
The owner is lovely, please reach out to the owners if you need to chat about anything and they'll fix it all up.
Needed a temporary cleaner while our regular cleaner on holiday. Harry and his team were professional, did a good job, were on time, and flexible when we needed to change dates last minute. Highly recommend and would use again.
Excellent job . Brand new home after the clean .
The guy they sent did a amazing job. Toyin & Jide Momodu from united home services- I am very impressed with the service provided .10 stars
Madness_ Within
01/11/2022
The cleaning is so professional and high standard. All staff have been very kind and understanding, they are willing to do all jobs without hesitation and such a good price. I am very happy to have them return ongoing.
Job well done Cleaners reported finding of money grateful for their honesty ,Excellent job
Booking was easy, I received the quote very quick, and the two cleaners who came were very polite and did a great job at cleaning my place.Would recommend 🙂
Cleaner arrived on time and cleaned the house to a high standard in a relatively short amount of time - great service.
Hi, I got my house cleaned by using the service of Best local cleaners. They do a good job, prompt and charges are what they quote (no hidden charges). I will surely recommend them !! Thanks
Frequently Asked Questions
 Below are some of the common Frequently asked questions related to the Oven Cleaning. If you cannot find an answer to your question, Please visit our FAQ Page or Please reach us at sales@bestlocalcleaners.com.au if you cannot find an answer to your question.
Frequently Asked Questions
Please contact us today for a FREE quote on any cleaning service.
We look forward to hearing from you! Call Best Local Cleaners 1300 280 576 or submit your inquiry online via our quick contact form. One of our consultants will be in touch within a few hours.
Ready to Work Together? Build a project with us!
Best Local Cleaners understands their customers' requirements, needs, and expectations. 
Challenges of Oven Cleaning
Oven cleaning is one of the most challenging tasks that many homeowners dread. Cleaning an oven can be a difficult and time-consuming chore that requires patience, skill, and some level of expertise. With burnt-on grease stains, greasy racks, charred food debris on the walls or floor surface which accumulate over years without proper maintenance are a few reasons why it seems uncomfortable.
One common challenge with oven cleaning is the use of harsh chemicals to remove dirt buildup from its parts properly. Many chemical products contain dangerous fumes or toxic substances that may cause health problems if inhaled by individuals exposed to them for extended periods continuously. It is necessary always to read labels carefully before purchasing any product.
Another issue associated with oven cleaning relates explicitly to self-cleaning ovens commonly found today in modern homes equipped wherein high-temperature heating elements are used when started will vaporize any spillage inside your microwave into smoke at such high levels will condense as ash material after using liquid soap during several physical rubbing sessions getting rid-off all-marks created across metals sourced constructions over temperatures exceeding 100-degree Celsius might create physical harm through accidental touch so essential care should need while undertaking this process keeping children away.
Moreover, caked-on gunk accumulation could make scrubbing tough spots simply unbearable resulting has led people to try unusual methods like special solutions claimed effective yet end up creating hazards throughout cooking operations caused unwanted accidents triggering burn injuries hampering daily routines further causing financial expenses towards medication treatments hence opting tried-and-tested methodologies involving basic equipment usages remains unmatched choices among consumers globally helping avoid unnecessary troubles both physically and financially.
In conclusion, maintaining cleanliness around baking ovens needs continuous efforts handled timely utilizing safe materials would go far way reducing risks ensuring long-lasting durability efficiency retaining original quality needed preparing delicious meals year-round effectively efficiently enjoying moments allocated around those happy times shared among family-types without hurting oneself nor harming others living together otherwise periodical professional support via expert service options able deliver expected results helping preserve indoor environment safety measures.
Useful Information for Oven Cleaning
Keeping your oven clean is an important part of maintaining the appliance and ensuring its longevity. A dirty oven can be a source of potential hazards, emitting smoke, burning smells, and even causing fires in extreme cases resulting from built-up grease or food residues. Therefore, it's crucial to keep your oven clean regularly using effective methods.
Firstly, always wipe down any spills immediately with a damp cloth or sponge when you use the oven. This helps prevent the spill from adhering to the surface and becoming more challenging to remove later on. Secondly, use cleaning products that are specifically designed for ovens as they have unique components that help break down burnt-on residue effectively without damaging enamel surfaces.
Thirdly, make sure not to overlook tricky areas such as grates and racks because these items also accumulate grease over time if left uncleaned repeatedly after usage which makes them hard-to-clean once extensively dirtied up.
It's easy for greasy build-ups trapped under stovetop burners elements since they experience daily exposure but don't forget about combustion gas jets—they require periodic cleanup too if applicable!
Furthermore -avoid self-cleaning mode unless there's no other option- leave difficult stains for professional assistance instead; this function may strain both heating mechanism & inner lining agitating it ultimately requiring costly repairing expenses afterwards affecting productivity detrimentally.
In conclusion keeping an Oven Clean requires continuous attention yet yields demonstrated benefits by extending shelf life expectancy while avoiding hazardous incidents simultaneously – apply above tips diligently onto domestic tasks so enjoy healthy meals irrespective whether baking lasagnas meatloaves cookies brownies pizza bread roasts pies crispy golden cheese features everytime !
Please note: The information provided on this page is for guidance purposes only. It is not to be taken as legal advice and should not be used as a substitute for appropriate legal counsel. Always consult with a professional in the relevant field for legal or official advice.
If you're not confident in your cleaning abilities, or simply don't have the time to complete the cleaning to a high standard, consider using our professional oven cleaning services.