Strata Cleaning North Canberra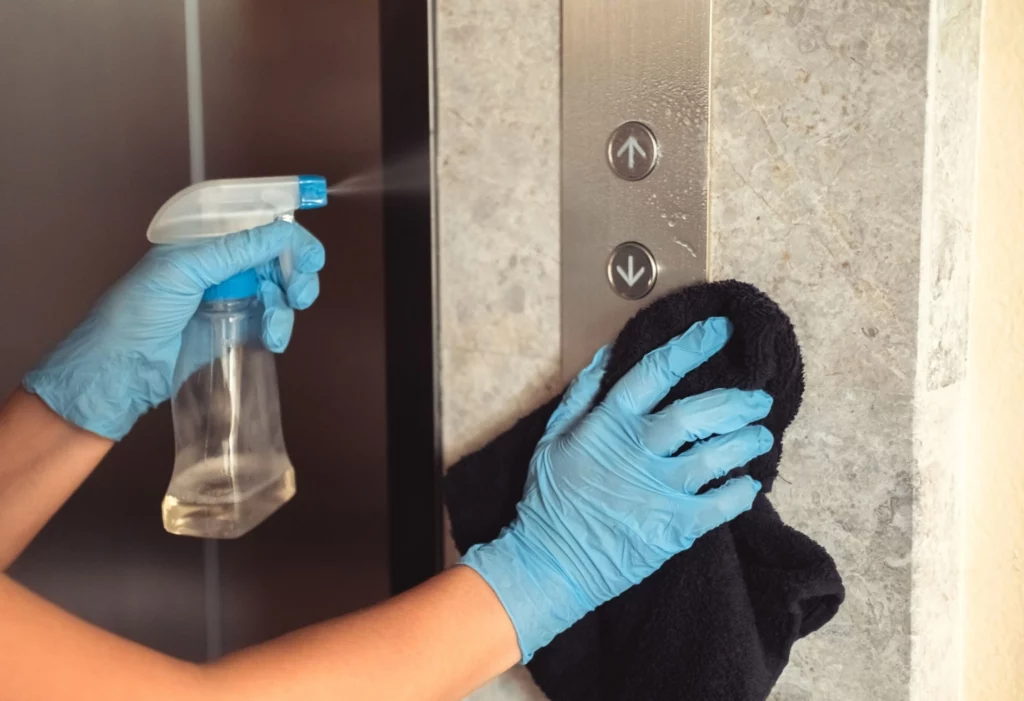 Strata Cleaning Services North Canberra
At Best Local Cleaners, we understand that maintaining a clean and hygienic living environment is essential for the health and wellbeing of strata property residents. That's why we offer top-quality strata cleaning services that are tailored to meet the unique cleaning needs of your property. 
Our strata cleaning services include but are not limited to, cleaning of common areas such as hallways, foyers, and elevators, bin room cleaning, window cleaning, and pressure cleaning of external areas.  We work closely with strata managers and residents to understand their specific cleaning requirements and provide tailored cleaning solutions that suit their needs.
Some of Our Services Are:
Searching for a dependable and budget-friendly Strata Cleaning Company in North Canberra? Your search ends here!
Choose Best Local Cleaners – a trusted and professional cleaning company deeply rooted in North Canberra. We're not just a service provider here; we are also part of the community. Our cleaning team appreciates the distinctive appeal of North Canberra and fully understands the specific cleaning requirements of our local clients. Delivering top-quality cleaning services to this delightful suburb, many of our diligent staff members also call this place their home. Committed to supporting our neighbours with clean and comfortable living spaces, we take great pride in serving the North Canberra community. Let us help you keep your home spotless!
North Canberra is a vibrant city located in the Australian Capital Territory (ACT). Known for its picturesque parks, modern architecture, and thriving cultural scene, North Canberra attracts residents and visitors alike. The city offers a plethora of recreational facilities, including cycling and walking paths, which interweave through the green spaces. Home to various government buildings and institutions, North Canberra showcases a dynamic mix of historical landmarks and new developments. Whether exploring its diverse restaurants and cafes or immersing oneself in the city's numerous cultural events, North Canberra promises an engaging and enriching experience.
Experience the difference of personalized service, right here in North Canberra. Connect with us today and let's make your home/Office/Building shine together!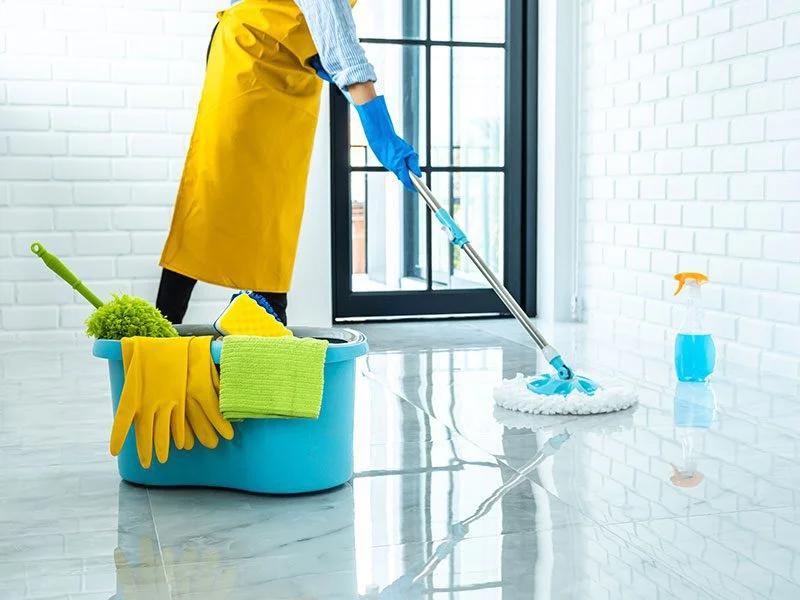 Strata and Commercial Cleaning
Experience Stress-Free Strata and Commercial Cleaning Services with Best Local Cleaners.
Best Local Cleaners are specialists in providing exceptional strata and commercial cleaning services, removing any stress and hassle usually associated with such tasks. We tailor our offerings to accommodate apartments, units, and commercial buildings, recognizing the vital importance of regular strata cleaning in preserving the cleanliness and appeal of your property. Choose us for a seamless, high-standard cleaning experience.
Professional Cleaning Company North Canberra
Our teams are known for their meticulous attention to detail, taking on the comprehensive strata cleaning tasks so that you can concentrate on other key facets of property management. With us on board, you can be confident in our efficient handling of all cleaning responsibilities, thus removing any stress or worry traditionally linked to strata cleaning.
Why Choose Our Strata Cleaning Services?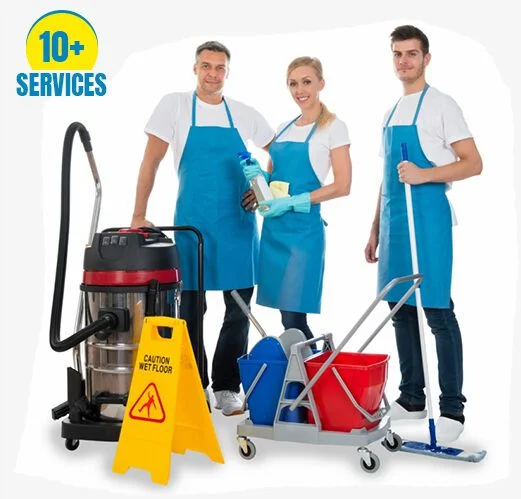 Eager to schedule your Strata Cleaning? Need our services promptly? We've made it easy for you! Simply fill out our enquiry form or get in touch with us at 1300 280 576 for immediate assistance. Let's make your property shine together! Or Call 1300 280 576.
Don't just take our word for it; our satisfied clients speak volumes about our commitment to quality and customer satisfaction. Harry and his team have been praised for their professionalism and flexibility, and our clients are always impressed by the high standard of our cleaning services.
The owner is lovely, please reach out to the owners if you need to chat about anything and they'll fix it all up.
Needed a temporary cleaner while our regular cleaner on holiday. Harry and his team were professional, did a good job, were on time, and flexible when we needed to change dates last minute. Highly recommend and would use again.
Excellent job . Brand new home after the clean .
The guy they sent did a amazing job. Toyin & Jide Momodu from united home services- I am very impressed with the service provided .10 stars
Madness_ Within
01/11/2022
The cleaning is so professional and high standard. All staff have been very kind and understanding, they are willing to do all jobs without hesitation and such a good price. I am very happy to have them return ongoing.
Job well done Cleaners reported finding of money grateful for their honesty ,Excellent job
Booking was easy, I received the quote very quick, and the two cleaners who came were very polite and did a great job at cleaning my place.Would recommend 🙂
Cleaner arrived on time and cleaned the house to a high standard in a relatively short amount of time - great service.
Hi, I got my house cleaned by using the service of Best local cleaners. They do a good job, prompt and charges are what they quote (no hidden charges). I will surely recommend them !! Thanks
Frequently Asked Questions
 Below are some of the common Frequently asked questions related to the Strata Cleaning. If you cannot find an answer to your question, Please visit our FAQ Page or Please reach us at sales@bestlocalcleaners.com.au if you cannot find an answer to your question.
Frequently Asked Questions
Please contact us today for a FREE quote on any cleaning service.
We look forward to hearing from you! Call Best Local Cleaners 1300 280 576 or submit your inquiry online via our quick contact form. One of our consultants will be in touch within a few hours.
Ready to Work Together? Build a project with us!
Best Local Cleaners understands their customers' requirements, needs, and expectations. 
Strata cleaning is a term commonly used in the building and property management industry, referring to the specialized cleaning services required for strata properties. A strata property typically consists of multiple units or residences within a building complex that share common areas such as hallways, stairwells, lobbies, parking lots and gardens. These shared spaces require regular maintenance and cleaning to ensure cleanliness, hygiene and presentability.
Professional strata cleaners are trained in implementing effective cleaning strategies tailored specifically for these types of properties. They understand the unique challenges involved in maintaining large communal spaces with high foot traffic while ensuring minimal disruption to residents.
The tasks carried out by professional strata cleaners often include sweeping/mopping floors; vacuuming carpets; dusting surfaces; emptying trash bins; sanitizing bathrooms/kitchens/common areas; window washing (where applicable); removing graffiti/stains from walls/floorings etc.; and addressing any specific requirements outlined by the property owners or managers.
Strata cleaning plays a vital role not only in preserving aesthetics but also enhancing safety within these shared environments. By thorough disinfection practices, it helps prevent the spread of germs, viruses and other contagious illnesses among residents which is particularly important during times like flu season or pandemics.
Engaging professional strata cleaners provide peace of mind for both property owners/managers as well as occupants knowing they can enjoy clean surroundings without having to focus on tedious aspects of upkeep themselves.
Why Is Strata Cleaning Important?
Strata cleaning is of utmost importance for several reasons. Firstly, maintaining a clean and well-kept strata property enhances its overall appearance and boosts curb appeal. This is particularly relevant in today's competitive real estate market where potential buyers or tenants are drawn to properties that project cleanliness and high maintenance standards.
Secondly, regular strata cleaning helps to preserve the longevity of the building's fixtures, surfaces, and amenities. By keeping common areas such as hallways, stairwells, elevators, lobbies, and parking lots clean from dust, dirt, stains, and debris buildup; wear-and-tear can be significantly reduced. This not only extends the lifespan of these elements but also minimizes repair costs over time.
Furthermore, effective strata cleaning promotes health and wellbeing within the community members. Common spaces that are regularly cleaned help eliminate allergens like dust mites or mold spores which may lead to respiratory issues for occupants with sensitivities or pre-existing conditions. Moreover, by maintaining hygienic conditions in shared areas such as bathrooms or kitchens through thorough sanitization practices reduces the risk of bacterial or viral contaminants spreading among residents.
Lastly yet importantly,strata cleaning also plays a significant role in fostering community cohesion amongst residents. A clean environment encourages pride of ownership which leads to a sense of belonging among individuals living within the same complex.Knowing that their surroundings are well-maintained can create positive emotional ties towards their home thus contributing to stronger relationships between neighbors.
In conclusion,the importance of strata cleaning cannot be understated.It improves aesthetics,increase durability,reduces healthcare risks,and strengthens social bonds.Maintaining cleanliness within communal spaces should always remain at priority to ensure all-round benefits for everyone involved
Please note: The information provided on this page is for guidance purposes only. It is not to be taken as legal advice and should not be used as a substitute for appropriate legal counsel. Always consult with a professional in the relevant field for legal or official advice.
If you're not confident in your cleaning abilities, or simply don't have the time to complete the cleaning to a high standard, consider using our professional domestic or commercial cleaning services. We can help ensure your property is left in the best possible condition.