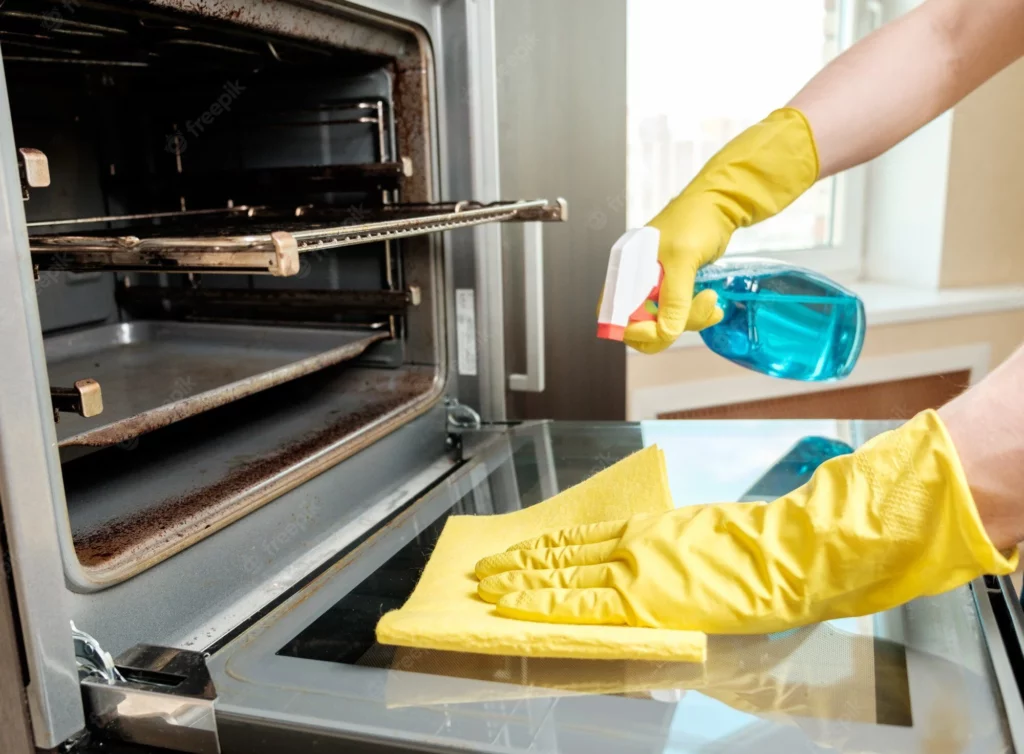 Oven Cleaning Services Grovedale
Need Oven Cleaning? We can help you restore your oven to excellent condition every time with our unique and creative oven cleaning technology.
We specialize in top-notch oven cleaning, aimed to simplify the task and revive the shine of your oven. Our state-of-the-art cleaning approach assures the optimal restoration of your oven every single time.
Our cleaning team is not only well-trained but also vetted for security, taking pride in delivering excellent results. Get in touch with us to schedule your Professional Oven Cleaning service in Grovedale today.
Looking for Oven Cleaning service in Grovedale? Your search ends here!
Choose Best Local Cleaners – a trusted and professional cleaning company deeply rooted in Grovedale. We're not just a service provider here, we are also part of the community. Our cleaning team appreciates the distinctive appeal of Grovedale and fully understands the specific cleaning requirements of our local clients. Delivering top-quality cleaning services to this delightful suburb, many of our diligent staff members also call this place their home. Committed to supporting our neighbours with clean and comfortable living spaces, we take great pride in serving the Grovedale community. Let us help you keep your home spotless!
Grovedale is a suburban city located in the Greater Geelong area of Victoria, Australia. It boasts a population of around 16,000 people and is known for its vibrant community, rich history, and access to stunning natural landmarks. The city features a diverse range of restaurants, cafes, and shops that cater to the needs of both locals and visitors. Grovedale is also home to several parks and reserve areas, including Mount Duneed Regional Park and Grovedale Park, which offer ample opportunities for relaxation, outdoor activities, and picnicking.
Experience the difference of personalized service, right here in Grovedale. Connect with us today and let's make your home shine together!
Professional Oven Cleaning Includes: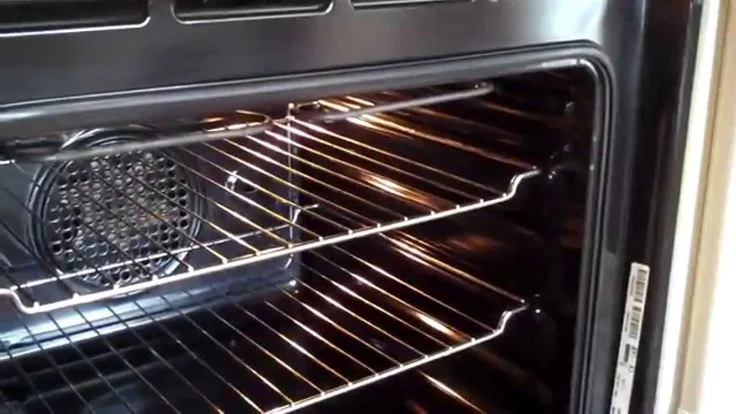 Why Choose Our Oven Cleaning Service?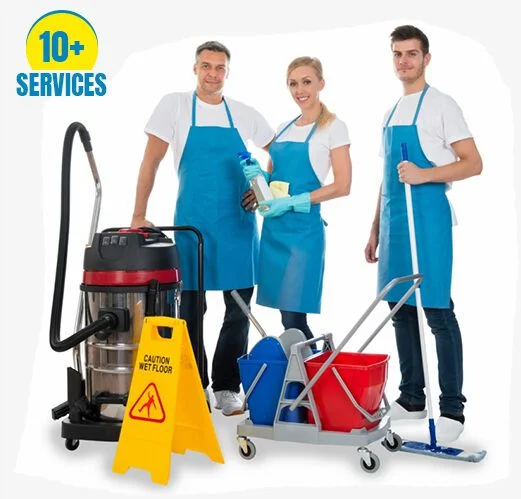 Ready to book your Oven Cleaning? Need cleaning done on short notice, You're just two clicks away! simply click the "Booking" button to schedule your cleaning service Or Call 1300 280 576.
Why Is Oven Cleaning Important?
When was the last time you cleaned inside your oven? If it's been a while, it might be time to consider giving it some TLC. A clean oven doesn't just look better; there are several reasons why cleaning your oven is important.
Maintains good hygiene
Failing to clean an oven can lead to the accumulation of dirt and bacteria inside that could contaminate your food and cause illness in those who consume it. Regularly cleaning helps eliminate these health hazards.
Prolongs its lifespan
A dirty, greasy oven will suffer damage over time due to built-up deposits and may need costly repairs or even replacement far sooner than necessary. Keeping on top of maintenance saves money in the long run as well as prolonging the life of one's appliance.
Improves cooking performance
An uncleaned oven can hinder cooking significantly by making temperatures uneven throughout when hot air fails to circulate correctly around grilled meals simply because grease interferes with optimal airflow through vents within a unit. Proper maintenance ensures cooking precision for recipes' success!
In conclusion, regularly cleaning an electric or gas cooker goes beyond aesthetics-It also guarantees proper functionality while protecting from harm during use associated with germ build-ups requiring much more attention otherwise via frequent scrubbing & wiping-off accumulated grime plus dealing corrosion-caused permanent damage resulting no repair alternative eventually than getting another model instead!
Don't just take our word for it; our satisfied clients speak volumes about our commitment to quality and customer satisfaction. Harry and his team have been praised for their professionalism and flexibility, and our clients are always impressed by the high standard of our cleaning services.
The owner is lovely, please reach out to the owners if you need to chat about anything and they'll fix it all up.
Needed a temporary cleaner while our regular cleaner on holiday. Harry and his team were professional, did a good job, were on time, and flexible when we needed to change dates last minute. Highly recommend and would use again.
Excellent job . Brand new home after the clean .
The guy they sent did a amazing job. Toyin & Jide Momodu from united home services- I am very impressed with the service provided .10 stars
Madness_ Within
01/11/2022
The cleaning is so professional and high standard. All staff have been very kind and understanding, they are willing to do all jobs without hesitation and such a good price. I am very happy to have them return ongoing.
Job well done Cleaners reported finding of money grateful for their honesty ,Excellent job
Booking was easy, I received the quote very quick, and the two cleaners who came were very polite and did a great job at cleaning my place.Would recommend 🙂
Cleaner arrived on time and cleaned the house to a high standard in a relatively short amount of time - great service.
Hi, I got my house cleaned by using the service of Best local cleaners. They do a good job, prompt and charges are what they quote (no hidden charges). I will surely recommend them !! Thanks
Frequently Asked Questions
 Below are some of the common Frequently asked questions related to the Oven Cleaning. If you cannot find an answer to your question, Please visit our FAQ Page or Please reach us at sales@bestlocalcleaners.com.au if you cannot find an answer to your question.
Frequently Asked Questions
Please contact us today for a FREE quote on any cleaning service.
We look forward to hearing from you! Call Best Local Cleaners 1300 280 576 or submit your inquiry online via our quick contact form. One of our consultants will be in touch within a few hours.
Ready to Work Together? Build a project with us!
Best Local Cleaners understands their customers' requirements, needs, and expectations. 
Challenges of Oven Cleaning
Oven cleaning is a daunting task, but it's essential to keep your kitchen clean and hygienic. However, when you look for ways to tackle this chore, you may find several challenges that can discourage even the most enthusiastic cleaner. One of the typical issues is burnt-on grease on oven walls or racks that seems impossible to remove without using harsh chemicals. Many people also struggle with removing oil stains from their stovetops, which can be time-consuming and messy.
Another challenge of oven cleaning is dealing with strong odors resulting from cooked food residues including broiled meat drippings or burned food stuck inside your stovepipe lining. The intense fumes are irritating enough to make breathing uncomfortable not only while scrubbing but for days afterwards as well! Respirator masks prove helpful in reducing these risks at least minimally by filtration helps alleviate some strain associated with consistent exposure over prolonged periods.
Furthermore, self-cleaning ovens have their own set of difficulties since it does not entirely eliminate all dirt traces. Additionally; during its cycle process runs overstocked heat levels reaching high up-to 900 degrees Celsius – burning off any noticeable crud left behind – though smaller crumbs remain lodged into shrunk nooks/crannies typesetting beyond reach thus requiring supplementary scaling.
To sum up: there's an array of hardships connected cleaning an oven including tackling hard crusty greases baked onto inner surfaces amid overcoming pungent smells accompanied deep-rooted dust sediments & residual oils embedded within crevices because ultra-high temperature cyclers are insufficient alone leading individual end-users attempting dissolving agents coupled brushes/commercial-grade cleaners for satisfactory results albeit further caution urging users NOT TO neglect safety procedures/forms-of eyewear/ respirator-piece practice before beginning operation interchangeably ensuring highest degree mitigation potential harm effects notwithstanding taking medical advice if suddenly reacting towards inappropriate eradications aiding avoidance allergic reactions asthmatic attacks exacerbated lung discomfort amongst others mishaps encountered conducting oven cleaning exercises!
Useful Information for Oven Cleaning
Keeping your oven clean not only ensures that it works efficiently and last longer, but also brings a sense of hygiene to the kitchen. It is important to give special attention to cleaning an oven, as overlooking even small patches of dirt can create smoke and unpleasant odors while cooking.
The first step in keeping your oven cleaned is by wiping its interior regularly with damp cloth or sponge after each use; This will prevent any food particles from getting stuck on the surface for too long. When removing spills before they have dried up becomes difficult wipe them away using a mixture of baking soda and boiling water. Make sure that you remove all the debris when doing this so none stays behind creating more stains in future.
The glass doors on ovens are often overlooked during routine checks because they appear clean but upon closer inspection may be dirty both inside and outside. To achieve crystal-clear windows wipe off finger marks left from opening/closing without gloves by spraying some window cleaner, wait a few minutes then brush lightly using a non-abrasive sponge until all spots come off easily.
Self-cleaning feature now available on most modern ovens offer easy ways of reducing build-ups- just run it every once periodically -following manufacturer's instructions strongly advised-. While there might still be fumes emitted right afterward make sure space around isn't occupied otherwise place fans near open windows/doors circulated air thus reduced irritation significantly minimized.
Finally investing time into maintaining good quality range hood filtration systems could go along way improving way much oil/grease can end up those hard-to-reach places as well pricy appliance components hence cost-effective over time indeed!
Please note: The information provided on this page is for guidance purposes only. It is not to be taken as legal advice and should not be used as a substitute for appropriate legal counsel. Always consult with a professional in the relevant field for legal or official advice.
If you're not confident in your cleaning abilities, or simply don't have the time to complete the cleaning to a high standard, consider using our professional oven cleaning services.