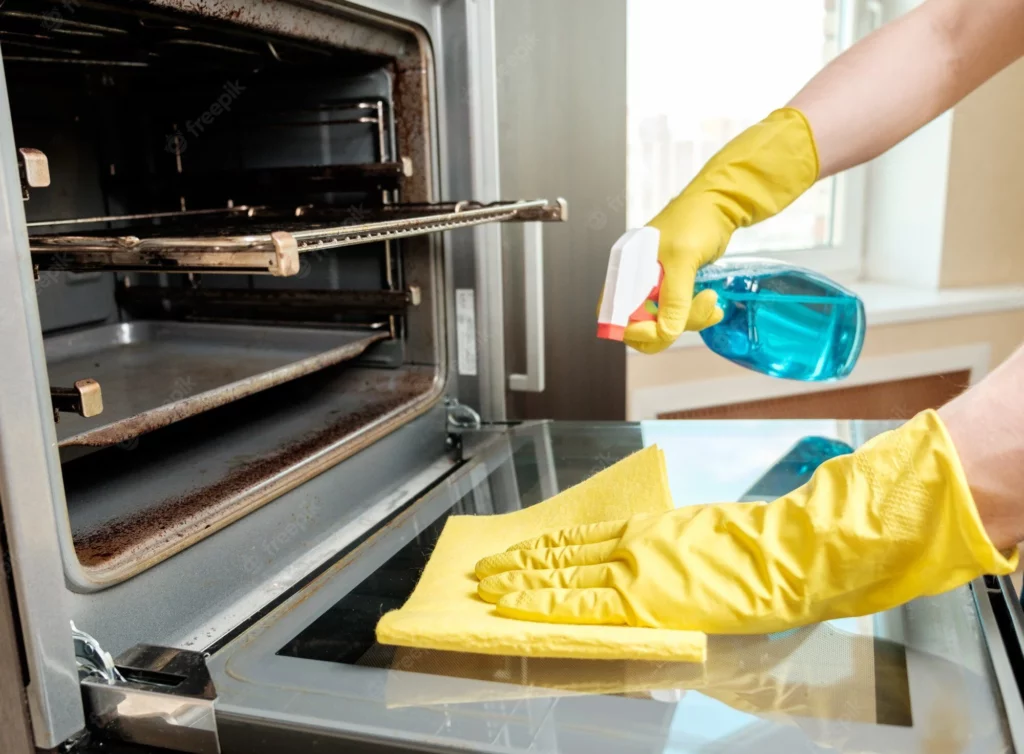 Oven Cleaning Services Norlane
Need Oven Cleaning? We can help you restore your oven to excellent condition every time with our unique and creative oven cleaning technology.
We specialize in top-notch oven cleaning, aimed to simplify the task and revive the shine of your oven. Our state-of-the-art cleaning approach assures the optimal restoration of your oven every single time.
Our cleaning team is not only well-trained but also vetted for security, taking pride in delivering excellent results. Get in touch with us to schedule your Professional Oven Cleaning service in Norlane today.
Looking for Oven Cleaning service in Norlane? Your search ends here!
Choose Best Local Cleaners – a trusted and professional cleaning company deeply rooted in Norlane. We're not just a service provider here, we are also part of the community. Our cleaning team appreciates the distinctive appeal of Norlane and fully understands the specific cleaning requirements of our local clients. Delivering top-quality cleaning services to this delightful suburb, many of our diligent staff members also call this place their home. Committed to supporting our neighbours with clean and comfortable living spaces, we take great pride in serving the Norlane community. Let us help you keep your home spotless!
Norlane is a northern suburb of the city of Geelong located in Victoria, Australia. It is situated around 7 km north-west of Geelong's central business district and has a population of around 5,000 people. The suburb is primarily residential with a mix of single-family houses and low-rise apartment buildings. Norlane has a community centre which serves as a hub for local events and activities. The suburb is conveniently located close to major freeways, making it easy to access other areas of Geelong or travel further afield.
Experience the difference of personalized service, right here in Norlane. Connect with us today and let's make your home shine together!
Professional Oven Cleaning Includes: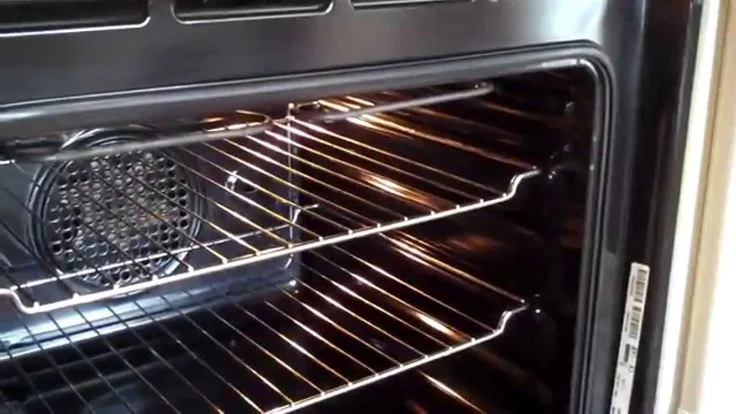 Why Choose Our Oven Cleaning Service?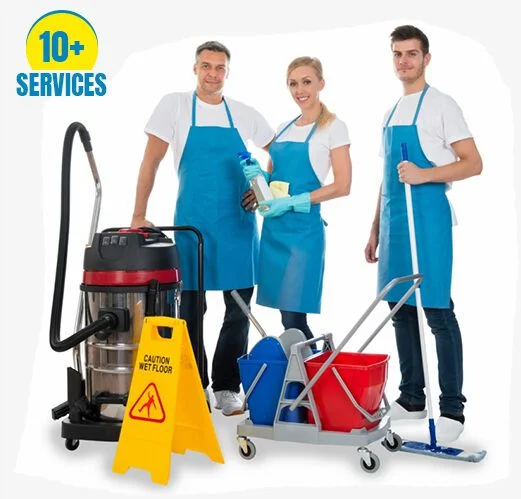 Ready to book your Oven Cleaning? Need cleaning done on short notice, You're just two clicks away! simply click the "Booking" button to schedule your cleaning service Or Call 1300 280 576.
The Importance of Oven Cleaning
Introduction: Maintaining a clean home not only keeps us healthy but also helps individuals feel relaxed and at ease. One area that is often overlooked when it comes to cleaning is the oven. However, a dirty oven can be harmful to both our health as well as the appliance itself. In this article, we will discuss why oven cleaning should be considered an essential part of your regular household chores.
Prolongs the Lifespan of Your Appliance
Ovens are designed to last for extended periods with proper use and maintenance. Unfortunately, neglecting an appliance such as an oven could lead to decreased efficiency in cooking times or even failure over time. If you take care of your oven by regularly adhering to thorough cleaning practices, you stand a better chance at avoiding costly repairs or replacements.
Aids in Food Safety Standards
A dirty oven may cause contamination since food residue left inside could alter the taste and smell of what you cook any time; furthermore, greasy residues left might attract insects drawn towards these leftover remnants causing bacterial growth that spreads on other foods making them dangerous especially if eaten raw like fruits or salads.
Moreover, scrubbing away dried stains provides assurance that no foreign particles linger within its internal mechanics which can negatively impact cooking standards.
Conclusion: Regularly maintaining equipment enhances their functionality while ensuring longevity at minimal costs & reduced chances for repair work called upon due accumulation built-up concerning gunk from overuse neglected infrastructure – rendering better peace-of-mind regarding potential hazards both towards users themselves plus any unsuspecting visitors stumbling upon premises under risk circumstances governed simple etiquette relevant types issues involving hygiene matters more effective self-discovery routines alike ours take heed proactively cleansing such necessities professionally promptly setting standard others emulate forevermore indispensable regard through ages indeed irrespective preferences remaining steadfast outcome disciplined commitment finances satisfied nonetheless worthwhile endeavor undertaken gusto brimming joy gratefulness eternal peace ensure prosperity simultaneously contributing prestigious goals aligned lifestyles praised aimed satisfying criteria dictated intrinsic values linked wellness.
Don't just take our word for it; our satisfied clients speak volumes about our commitment to quality and customer satisfaction. Harry and his team have been praised for their professionalism and flexibility, and our clients are always impressed by the high standard of our cleaning services.
The owner is lovely, please reach out to the owners if you need to chat about anything and they'll fix it all up.
Needed a temporary cleaner while our regular cleaner on holiday. Harry and his team were professional, did a good job, were on time, and flexible when we needed to change dates last minute. Highly recommend and would use again.
Excellent job . Brand new home after the clean .
The guy they sent did a amazing job. Toyin & Jide Momodu from united home services- I am very impressed with the service provided .10 stars
Madness_ Within
01/11/2022
The cleaning is so professional and high standard. All staff have been very kind and understanding, they are willing to do all jobs without hesitation and such a good price. I am very happy to have them return ongoing.
Job well done Cleaners reported finding of money grateful for their honesty ,Excellent job
Booking was easy, I received the quote very quick, and the two cleaners who came were very polite and did a great job at cleaning my place.Would recommend 🙂
Cleaner arrived on time and cleaned the house to a high standard in a relatively short amount of time - great service.
Hi, I got my house cleaned by using the service of Best local cleaners. They do a good job, prompt and charges are what they quote (no hidden charges). I will surely recommend them !! Thanks
Frequently Asked Questions
 Below are some of the common Frequently asked questions related to the Oven Cleaning. If you cannot find an answer to your question, Please visit our FAQ Page or Please reach us at sales@bestlocalcleaners.com.au if you cannot find an answer to your question.
Frequently Asked Questions
Please contact us today for a FREE quote on any cleaning service.
We look forward to hearing from you! Call Best Local Cleaners 1300 280 576 or submit your inquiry online via our quick contact form. One of our consultants will be in touch within a few hours.
Ready to Work Together? Build a project with us!
Best Local Cleaners understands their customers' requirements, needs, and expectations. 
Challenges of Oven Cleaning
Maintaining a clean oven is essential for preserving the quality of food that you cook. However, cleaning an oven can be a daunting and labor-intensive task, often presenting significant challenges to homeowners. One major challenge when it comes to oven cleaning is the buildup of grease and grime on different parts of the appliance over time. This includes everything from stubborn burnt-on residue in your drip pans or broiler plates to greasy stains on glass door windows.
Another common problem with oven cleaning arises when attempting to remove stuck-on food particles or spills that have hardened onto baking racks or other surfaces inside your oven chamber. In some cases, using harsh chemicals may cause damage not only to the interior but also disrupts its functionality.
Moreover, there are safety risks involved in handling various commercial cleaners intended specifically for ovens which sometimes include respiratory irritants posing health threats such as eye irritation among others should they come into contact with skin.
The lack of specialized tools required for effective removal further complicates this activity making it difficult even more tedious without appropriate equipment like gloves designed explicitly materials surrounding high-temperature areas present around stove tops resulting accidents due carelessness while trying scrub away at tough spots compromising personal hygiene practices.
In conclusion; while maintaining a clean and hygienic kitchen remains critical whether done domestically or commercially; Oven Cleaning has proven one too many times challenging mainly due primarily to non-conducive tool kits coupled distasteful smells emanating out during potent chemical applications forcing users rescheduled planned activities awaiting reduced odors after completing strenuous wash downs despite their cost implications overtime
Useful Information for Oven Cleaning
Keeping your oven clean is essential to maintain its longevity and functionality. Regular cleaning can also enhance the quality of your food while minimizing the risk of fire hazards caused by accumulated grease, oil, and food particles. In this article, we will provide detailed tips on how to keep your oven cleaned.
Firstly, make sure that you regularly wipe down the interior surfaces after each usage with a damp cloth or sponge. You should also use an oven cleaner which is safe for stainless steel appliances if necessary; never spray onto heating elements because there's risk for toxic fumes formation when heated up again during baking.
Secondly, be mindful of what goes inside your oven. Use a tray or sheet lined with aluminium foil underneath when roasting chicken or other meats as it could release drippings that would otherwise spill over onto bottom surface presumably discoloring and difficult-to-clean stains in effect.
Thirdly, try not to let spills become baked-on residues by addressing them immediately upon spotting! Should something like gravy drip off whilst cooking fish fillets – instead scooping residue away first – next take adequate time once completely cooled offer removing using soft-bristle brush working together warm water & mild dish soap wiping dry thereafter finishing off rinsing where needed last!
Lastly, consider investing in an easily removable non-stick liner specifically designed for ovens since they usually fit snug within bake chamber liners forming layer offering protection against splatters from sauces etc thus simplifying cleanup come mealtime making overall routine more manageable than previously possible all besides extended shelf-life appliance throughout maintenance involvement avoidance altogether thanks professional style advice put forward above if followed through faithfully overtime could result hassle-free operation splendid results uniformly guaranteed too!!!
Please note: The information provided on this page is for guidance purposes only. It is not to be taken as legal advice and should not be used as a substitute for appropriate legal counsel. Always consult with a professional in the relevant field for legal or official advice.
If you're not confident in your cleaning abilities, or simply don't have the time to complete the cleaning to a high standard, consider using our professional oven cleaning services.