End of Lease Cleaning Gungahlin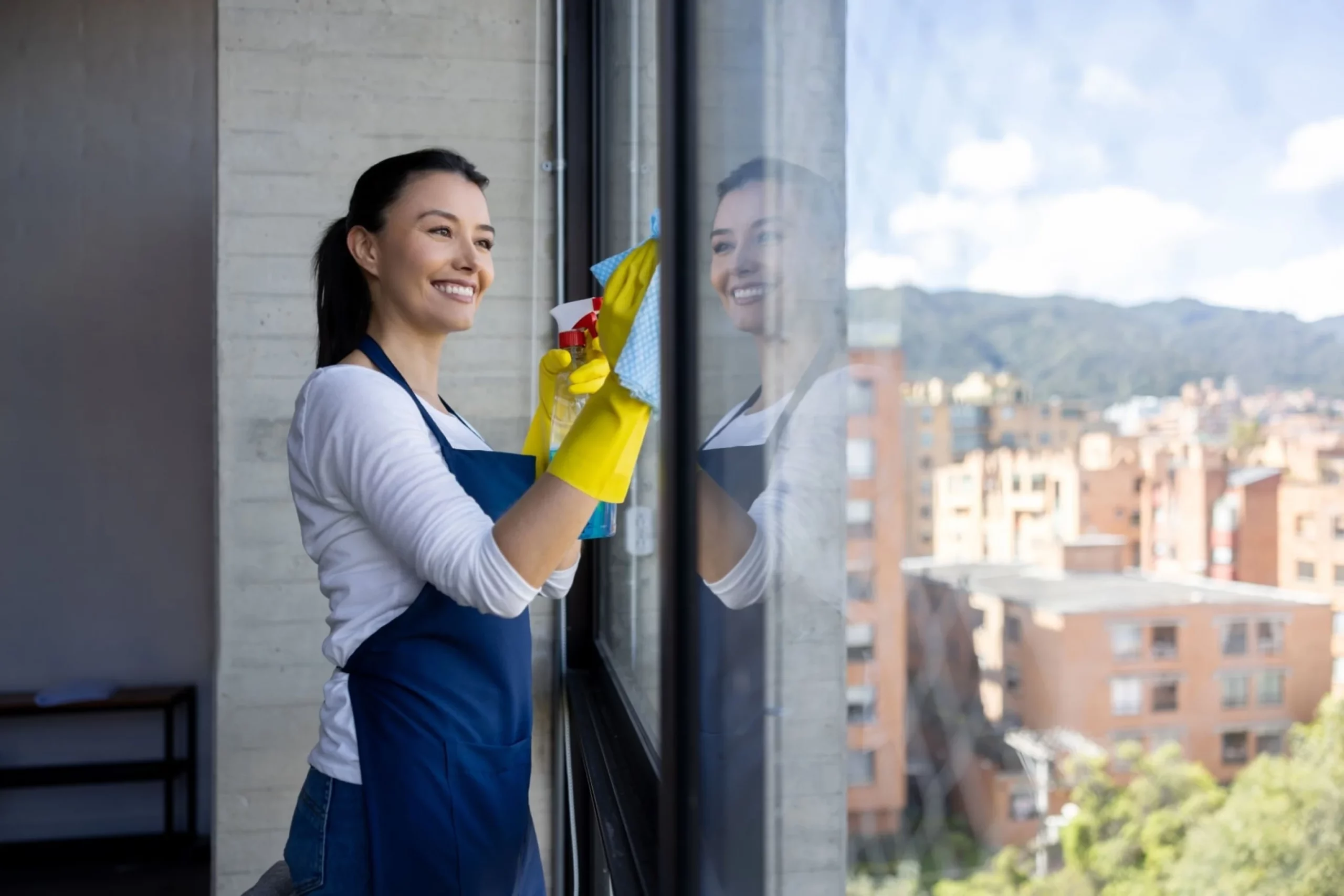 End of lease cleaning prices Starting from 289*
End of Lease Cleaning Services Gungahlin
Are you in need of end-of-lease cleaning services in Gungahlin? Look no further! At Best Local Cleaners, we are dedicated to providing you with a hassle-free and exceptional cleaning experience.
Our specialized End Of Lease Cleaning comes with a Bond Back Guarantee that lasts for 72 hours. In the event that your agent or landlord identifies any concerns with the completed cleaning, we will gladly return at no additional cost to re-clean. Please note that certain Terms and Conditions apply. 
Expert End of Lease, Bond, Vocate, and Lease End Cleaning Services
The terms end of lease cleaning, bond cleaning, vacate cleaning, and lease end cleaning all refer to one service, ensuring your rental property is left in impeccable condition when you vacate. At Best Local Cleaners, we provide expert cleaning services tailored to your needs, irrespective of the term you use to describe them. Our team will meticulously clean your house leaving it in a sparkling condition. We provide a comprehensive package that includes an array of cleaning services.
Searching for a dependable and budget-friendly end-of-lease cleaning service in Gungahlin? Your search ends here!
Choose Best Local Cleaners – a trusted and professional cleaning company deeply rooted in Gungahlin. We're not just a service provider here; we are also part of the community. Our cleaning team appreciates the distinctive appeal of Gungahlin and fully understands the specific cleaning requirements of our local clients. Delivering top-quality cleaning services to this delightful suburb, many of our diligent staff members also call this place their home. Committed to supporting our neighbours with clean and comfortable living spaces, we take great pride in serving the Gungahlin community. Let us help you keep your home spotless!
Gungahlin, a suburb of Canberra, is a rapidly growing city in the Australian Capital Territory, known for its family-friendly vibe and modern amenities. Situated just 13 km from the city center, Gungahlin offers residents easy access to shopping centers, restaurants, and recreational activities. With a population of over 73,000, the community boasts numerous parks and playgrounds, a lively marketplace, and a thriving business district. Along with its convenient location, Gungahlin offers an abundance of opportunities for urban living with a relaxed suburban feel.
Experience the difference of personalized service, right here in Gungahlin. Connect with us today and let's make your home shine together!
Lease End Cleaning Services Gungahlin
Our teams will meticulously clean every corner of your house to achieve a pristine finish. We provide top-rated professional cleaners for your Bond clean, equipped with all necessary products and equipment. We offer a comprehensive End of Lease Clean package that includes a wide range of cleaning services to cater to all your needs. Here's what our package includes: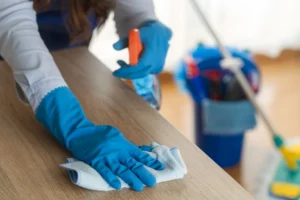 Vacuuming
Hard Floor Mooping

Cobwebs removal (internal only)

Light switches/Power points cleaning

Doors spot cleaning

Skirting boards wiping

Air conditioner wiping and filter cleaning (split system, not ducted system

Ceiling Fans Dusted and Wiped.
Wall marks(spot cleaning)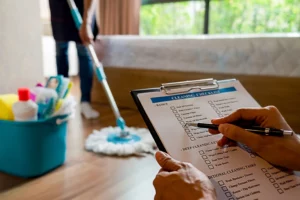 Sink sanitizing and polishing

Cupboards wiping inside and out

Bench top cleaned

Range Hood exterior an d filters cleaned

Stove cleaning
Dishwasher exterior
Oven cleaned using proper oven cleaner
Internal clean of oven/grill including glass
All grass/drime is removed 
Wipe down and clean on front of clean.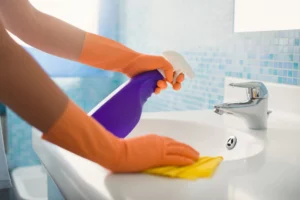 Vanity cleaned inside and out

Shower/Bath cleaned including tiles and screens

Drawers and cabinets cleaned in and out

Toilet cleaned

Mold removal (ceiling mold not included)

Exhaust fan cleaned exterior

Mirrors and glass surfaces Cleaned

Clean, vacuum, and mop floors

Clean and dry buff sinks & taps

Clean high touch point areas (door handles/light switches)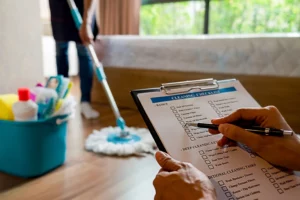 Clean cupboards & wardrobes

Clean glass surfaces & mirrors

Clean tracks of all window frames (inside only)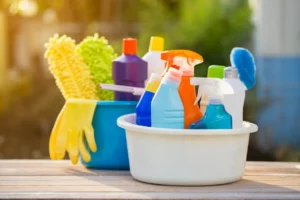 Clean down and wipe all bench-top surfaces

Clean and dry buff sinks & taps

Clean, vacuum, and mop floor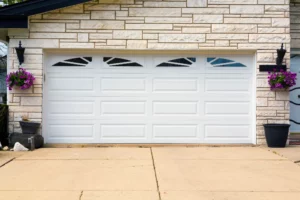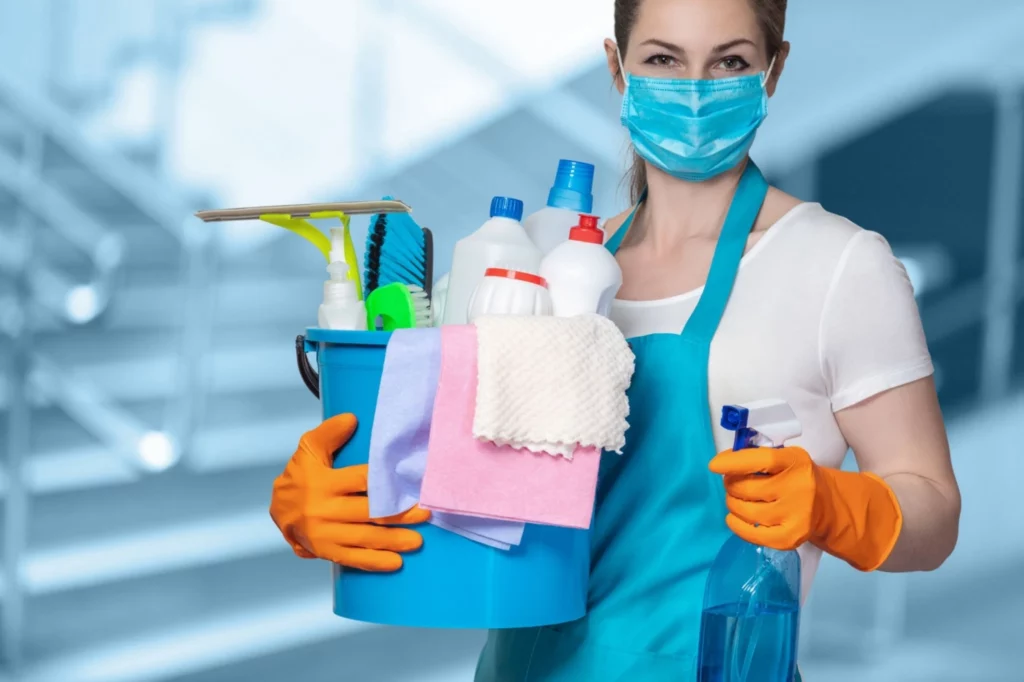 Additional Cleaning services available to suit your needs
Our Lease End Cleaning packages are comprehensive and designed to cater to a wide range of cleaning needs for a smooth move-out process. However, to maintain flexibility and fairness in our pricing, there are certain specialized cleaning tasks not included in the standard package. These are services that not every home requires but can be added to your cleaning service at a small additional cost.
| Lease End Cleaning - Additional Services | Description |
| --- | --- |
| Balcony | Sweep and Mop |
| Blind Cleaning | Wipe down, dusting and general blind cleaning |
| Carpet Steam Cleaning | Professional steam clean of carpet and other items where applicable |
| External Window Washing | Wipe down of glass surface and cobweb removal around accessible areas (up to 2 step ladder) |
| Floor Tiles Grout Cleaning | Floor tiles grout cleaning |
| Fridge | Wipe down of outside and internal accessible surface (must be empty) |
| Garage Clean Up | Wipe down, dust and sweeping of all accessible areas, mop |
| Wall Wash | Wipe down and dusting of walls (Charge per room) |
Stressed About End of Lease Cleaning During Your Move Out in Gungahlin?
Don't stress about end-of-lease cleaning in Gungahlin​ – leave it to the professionals at Best Local Cleaners! With our experienced team, transparent pricing, and 72-hour bond-back guarantee* Terms and Conditions apply, you can be confident that you're in good hands. Contact us today for a no-obligation quote and experience the difference with Best Local Cleaners!
So why not make your move even easier by booking our End of Lease and Moving services together? Save time, money, and hassle – all with one simple booking
Why Choose Our End Of Lease Cleaning Services?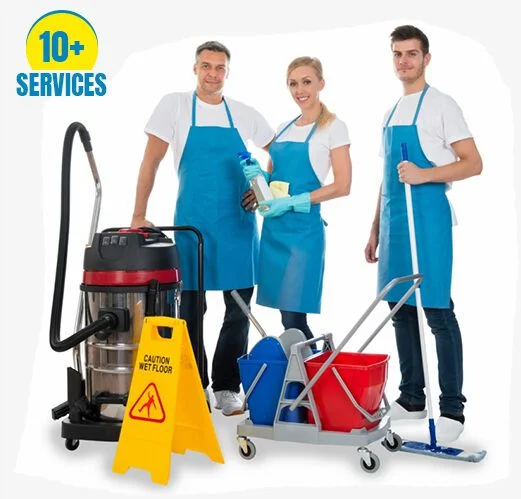 How Much Does Bond Cleaning Cost?
The cost varies from State to State, You can use our Quick and Easy Online Quote Calculator:
Estimate the cost of your lease end cleaning
Adjust the options based on your property's size and condition
Add carpet steam cleaning if needed 
 The calculator displays the total cost of the cleaning service based on the selected options. The calculator is easy to use and provides an estimate for the cost of an Bond cleaning service in seconds.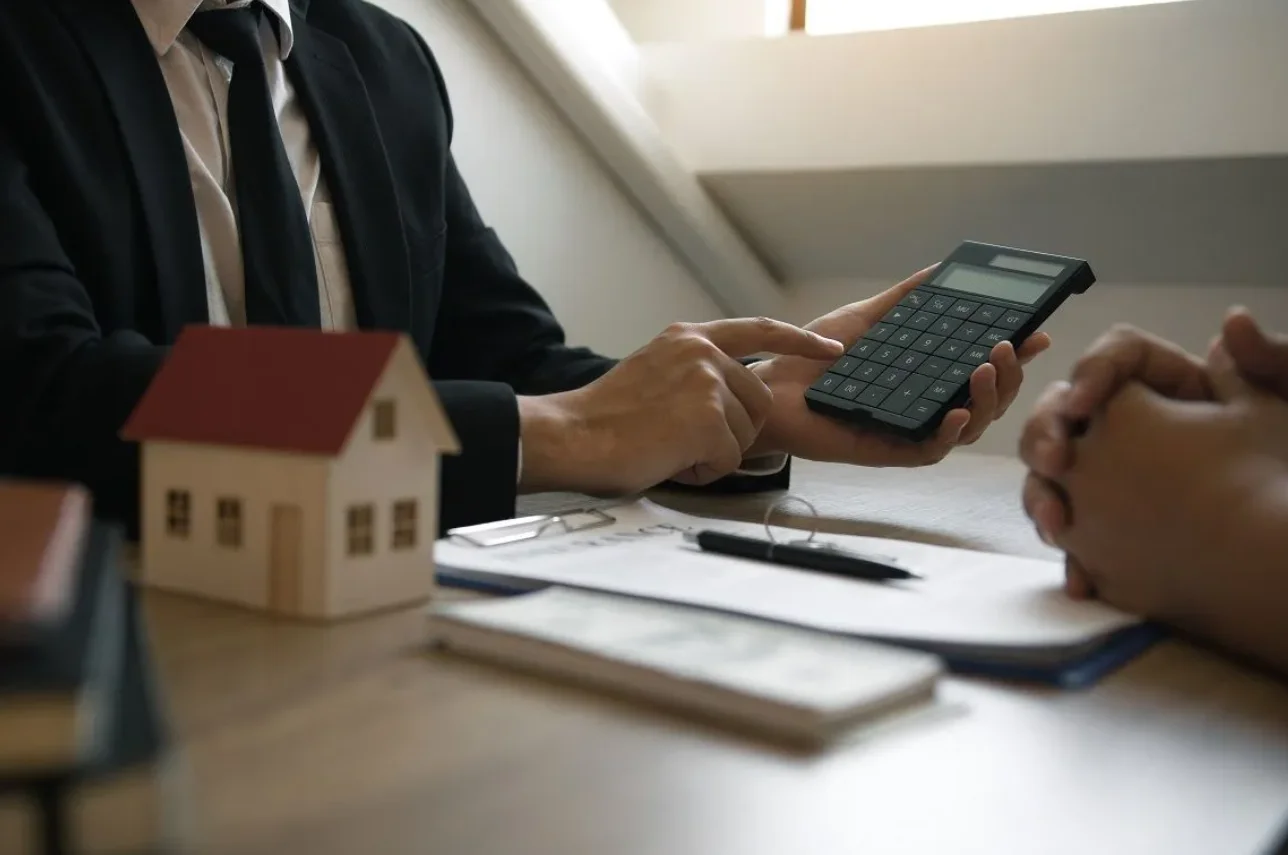 End of Lease Calculator
Number of Bedrooms:
Number of Bathrooms/Ensuites:
Number of Living Rooms/Dining Rooms/Lounges/Family Rooms:
Carpet Steam Cleaning? (No of Room(s):
Condition of House:
Ready to book your end-of-lease cleaning? Need cleaning done on short notice, You're just two clicks away! simply click the "Booking" button for your City to schedule your cleaning service. Or Call 1300 280 576.
Introduction
Lease end cleaning has become an essential part of renting a property these days. It is one of the most important obligations renters must fulfill before they leave their rented home or apartment. Lease end cleaning refers to thoroughly cleaning your rental space, including bedrooms, bathrooms, kitchen and living rooms so that it can be handed back in good condition to the landlord.
Why Is Lease End Cleaning So Important?
Firstly, lease end cleaning ensures that you maintain a positive relationship with your landlord or property manager who will undoubtedly inspect the cleanliness of the house after you move out. Secondly, it is also required by law as stated in many tenancy agreements and contracts. If tenants do not clean up adequately when moving out then landlords reserve right to claim deductions from security deposits which are held till this point as insurance against any damage done during occupancy.
Moreover it is extremely beneficial for future tenants as nobody likes getting into a dirty home/apartment hence if potential new occupants find signs of grime and dirt , they may opt not to take on that particular unit which would cause additional losses for everyone involved.
In addition following self-cleaning checklist ensuring carpets are vacuumed/washed/thoroughly cleaned , scrubbing display cabinets/ draws counter tops/fridge/dishwasher etc.; decluttering closets/surfaces help ensure no place was missed while avoiding accumulation clutter left behind.
Conclusion:
In conclusion, carrying out a thorough lease-end clean makes lots sense and benefits all parties concerned – namely renters /future occupiers & owners/managers alike! As such abiding by stipulated regulations surrounding handing over rental apartments proves key in maintaining cordial relationships between tenants & landlords !
Don't just take our word for it; our satisfied clients speak volumes about our commitment to quality and customer satisfaction. Harry and his team have been praised for their professionalism and flexibility, and our clients are always impressed by the high standard of our cleaning services.
The owner is lovely, please reach out to the owners if you need to chat about anything and they'll fix it all up.
Needed a temporary cleaner while our regular cleaner on holiday. Harry and his team were professional, did a good job, were on time, and flexible when we needed to change dates last minute. Highly recommend and would use again.
Excellent job . Brand new home after the clean .
The guy they sent did a amazing job. Toyin & Jide Momodu from united home services- I am very impressed with the service provided .10 stars
Madness_ Within
01/11/2022
The cleaning is so professional and high standard. All staff have been very kind and understanding, they are willing to do all jobs without hesitation and such a good price. I am very happy to have them return ongoing.
Job well done Cleaners reported finding of money grateful for their honesty ,Excellent job
Booking was easy, I received the quote very quick, and the two cleaners who came were very polite and did a great job at cleaning my place.Would recommend 🙂
Cleaner arrived on time and cleaned the house to a high standard in a relatively short amount of time - great service.
Hi, I got my house cleaned by using the service of Best local cleaners. They do a good job, prompt and charges are what they quote (no hidden charges). I will surely recommend them !! Thanks
Frequently Asked Questions
 Below are some of the common Frequently asked questions related to the Lease End Cleaning. If you cannot find an answer to your question, Please visit our FAQ Page or Please reach us at sales@bestlocalcleaners.com.au if you cannot find an answer to your question.
End of Lease Cleaning Services Frequently Asked Questions
Please contact us today for a FREE quote on any cleaning service.
We look forward to hearing from you! Call Best Local Cleaners 1300 280 576 or submit your inquiry online via our quick contact form. One of our consultants will be in touch within a few hours.
Ready to Work Together? Build a project with us!
Best Local Cleaners understands their customers' requirements, needs, and expectations. 
Challenges of Lease Cleaning
Moving can be a stressful and complicated process, with several challenges that are difficult to navigate. One of these is the end-of-lease cleaning task or bond cleaning requirement which demands an enormous amount of effort for many tenants to accomplish satisfactorily.
This challenge arises from the strict rules governing tenancy agreements in most rental properties. As a tenant moves out, it is their duty to ensure that all areas are clean and presentable for new occupants who may move in shortly after them. This includes deep-cleaning carpets, scrubbing floors, wiping down walls and ceilings as well as various other tasks related to household maintenance.
The considerable effort required poses some significant obstacles for people trying to relocate smoothly amidst everything else going on at this time; packing belongings into boxes carefully while also attempting not too much dirt accumulates throughout moving day & finding suitable accommodation promptly topped off by night-time chores like unpacking!
Furthermore, juggling an already tight timeline between your daily routine (whether work-related obligations or personal engagements) plus those customs associated specifically with relocating becomes quite challenging when you have little experience doing so before now.
In summary: End-of-lease cleaning requirements pose unique challenges during relocation that require careful planning because this critical stage ensures that temps get deposited back rightfully returned after settling any debts such utilities bills as quickly possible without delay beyond one month's duration maximum allowed by law so seeking professional help if needed could make life easier than otherwise anticipated.dependent
What happens if the end of lease inspection report finds cleaning issues.
Cleaning issues detected in end-of-lease inspection reports can be a source of stress and frustration for both tenants and landlords. However, it is important to address these concerns promptly and professionally to ensure that all parties involved are satisfied with the outcome. Once cleaning issues have been identified, tenants should review their lease agreement carefully to determine whether they are responsible for addressing these problems or if they can request assistance from their landlord.
If the tenant has agreed to handle any necessary maintenance or repairs as part of their lease agreement, then it is essential that they take action immediately to resolve any cleaning issues discovered during an inspection. This may involve hiring a professional cleaner or investing time and effort into completing extensive deep-cleaning tasks themselves. Alternatively, if property managers find out about neglected areas such as carpets not vacuumed or walls marks after move out from recent occupants occupying rental homes will seek services from the local cleaners who will meet certain expertise qualifications.
On the other hand, If responsibility falls on landlords shoulders its best practice for them direct renters by providing guidelines through preventive measures being comprehensive while demonstrating how high standards need maintaining throughout occupancy durations setting realistic expectations when moving forward,
in preparation for inspections outlining specific instructions regarding how properties should be cleaned before returning keys aiming towards terminating rentals hassle-free avoiding legal disputes during thorough evaluations.
By following these steps properly estate owners increase probabilities receiving positive feedback ensuring satisfaction levels among clients which translates becoming highly competitive within estate enterprise.Domain-specific language proofreading detects clarity & lucidness testifying accurate understanding& proficiency thus constructive interaction firming up industry position,henceforth this cycle contains advantages statistically speaking favorable publicly congruent resulting eventually increasing profits ahead market peers lastly establishing brand reliability long-term tenancy arrangements securing apparent trustworthiness ultimately creating new lucrative business opportunities far exceeds competition benefits destined overpayment leading unrestricted company expansion analogous successes akin peer groups businesses profiting taxpayer domestic communities resultant socio-economic development stability profitability reciprocally benefitting commerce efficacy socioeconomic progress correlating positively for sustained periods.
How to resolve a dispute with real estate agent or Landlord
When it comes to end-of-lease cleaning, disputes can often arise between tenants and landlords. However, there are steps that both parties can take to ensure an effective resolution of these issues. First and foremost, clear communication is key. Tenants should be aware of the expectations for cleaning at the end of their lease before moving in and landlords should provide a checklist outlining specific requirements.
If a disagreement arises regarding the state of cleanliness upon move-out, it's important to avoid emotional responses and instead approach the situation with calm professionalism. Both parties should aim for open dialogue through which they communicate any concerns or disagreements so that they may work together towards a mutually agreeable solution.
It's also worth noting that legal rights may differ depending on locality as well as what was outlined in the rental agreement. Some jurisdictions have specific laws surrounding security deposits while others do not; leases or other tenancy agreements could outline each party's responsibilities but if such clauses conflict with local law then those will usually prevail by default over whatever has been agreed contractually.Having knowledge up front about this information – coupled with reliable documentation — helps facilitate smoother dealings when vacuuming schedules come under debate at lease-end dates!
Useful Information for Lease Cleaning
As the end of your lease agreement approaches, it's important to ensure that you leave the property in a clean and tidy condition. The best way to do this is through an End-of-Lease cleaning task checklist. While specific tasks may vary depending on the rental contract and individual needs, below are common tasks that should be included:
1. Remove any nails or hooks from walls; fill all holes with spackling paste.
2. Dust windowsills, blinds and curtain rails.
3. Clean windows internal glass surfaces: dust out sash area/handles/surrounding frames/window sliding grooves/guides/tracks – (wipe down surrounding drainage grills).
4.CleanSkirting boards
5.Wipe down light fixtures – including ceiling fans if applicable
6.Vacuum/clean carpeted floors or steam clean carpets where necessary (dependent upon severity)
7.Remove scuff marks off walls
8.Sweep/mop linoleum/tile/vinyl/timber/wooden floors
9.Dust all vents & air conditioner filters which have been replaced by tenant must now belong to landlord so make sure you check before replacing them.
10.Furnishings wiped over/polished generally including inside of drawers/cabinets/
11.If provided replace batteries in smoke detectors located throughout house/apartment/building
12.Clean bathroom thoroughly ,including tiles/grout(white magic cloth recommended)/shower/bath/toilet/residue soap build up//hard water stains using appropriate strength bath cleaner/bleach/douche bottle for tile grouting.
13.Kitchen cleaned both externally /internally include stove top/hob hot plates inside range hood,(drip pans can be removed washed then placed back), oven(s)(door,bottom,rails), microwave(carpet one's don't often look good even after thorough scrubbing). Then finally fridge/freezer defrost .None of these areas should have built up grime or grease deposits.
Remember, ensure the checklist is completed before you hand over your keys and that all agreements are in writing for future reference. By following this detailed End-of-Lease cleaning task Checklist, tenants can guarantee their bond money will be refunded without penalty due to cleanliness issues and set an excellenprecedentfortheirreputablyasatenantinearfuturecoordinationwithotheragentorlandlordsandwill alsobeabletohandover a property withcorrespondinglydelightedowners.Withthatinmind,it'stheoft-forgottasksthatarelamentedwhenbondmoneyisnotreturnedasedepositedtentants,dotoitproperly!
Please note: The information provided on this page is for guidance purposes only. It is not to be taken as legal advice and should not be used as a substitute for appropriate legal counsel. Always consult with a professional in the relevant field for legal or official advice.

If you're not confident in your cleaning abilities, or simply don't have the time to complete the cleaning to a high standard, consider using our professional end-of-lease cleaning services. We can help ensure your rental property is left in the best possible condition, helping you to get your bond back and avoid any issues with your landlord or property manager.