End of Lease Cleaning Molonglo Valley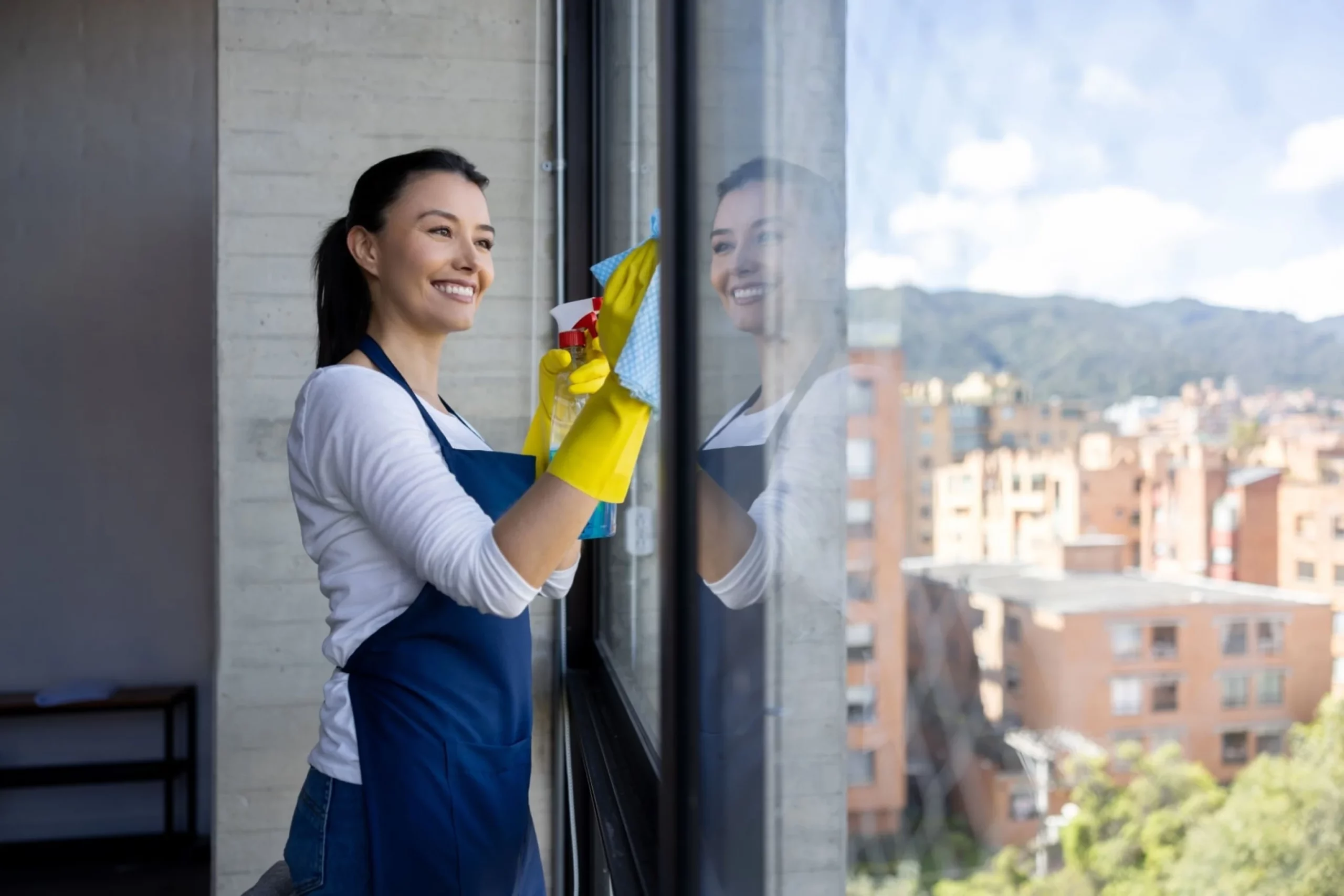 End of lease cleaning prices Starting from 289*
End of Lease Cleaning Services Molonglo Valley
Are you in need of end-of-lease cleaning services in Molonglo Valley? Look no further! At Best Local Cleaners, we are dedicated to providing you with a hassle-free and exceptional cleaning experience.
Our specialized End Of Lease Cleaning comes with a Bond Back Guarantee that lasts for 72 hours. In the event that your agent or landlord identifies any concerns with the completed cleaning, we will gladly return at no additional cost to re-clean. Please note that certain Terms and Conditions apply. 
Expert End of Lease, Bond, Vocate, and Lease End Cleaning Services
The terms end of lease cleaning, bond cleaning, vacate cleaning, and lease end cleaning all refer to one service, ensuring your rental property is left in impeccable condition when you vacate. At Best Local Cleaners, we provide expert cleaning services tailored to your needs, irrespective of the term you use to describe them. Our team will meticulously clean your house leaving it in a sparkling condition. We provide a comprehensive package that includes an array of cleaning services.
Searching for a dependable and budget-friendly end-of-lease cleaning service in Molonglo Valley? Your search ends here!
Choose Best Local Cleaners – a trusted and professional cleaning company deeply rooted in Molonglo Valley. We're not just a service provider here; we are also part of the community. Our cleaning team appreciates the distinctive appeal of Molonglo Valley and fully understands the specific cleaning requirements of our local clients. Delivering top-quality cleaning services to this delightful suburb, many of our diligent staff members also call this place their home. Committed to supporting our neighbours with clean and comfortable living spaces, we take great pride in serving the Molonglo Valley community. Let us help you keep your home spotless!
Molonglo Valley is a burgeoning city located in the Australian Capital Territory. With a population of over 5,000 residents, it offers modern, sustainable housing and amenities. The city features beautiful natural surroundings, including the Molonglo River and nearby nature reserves. It is home to several primary schools and a high school, making it an ideal place for families with children. Molonglo Valley is also easily accessible, located just 10 minutes from the city centre of Canberra.
Experience the difference of personalized service, right here in Molonglo Valley. Connect with us today and let's make your home shine together!
Lease End Cleaning Services Molonglo Valley
Our teams will meticulously clean every corner of your house to achieve a pristine finish. We provide top-rated professional cleaners for your Bond clean, equipped with all necessary products and equipment. We offer a comprehensive End of Lease Clean package that includes a wide range of cleaning services to cater to all your needs. Here's what our package includes: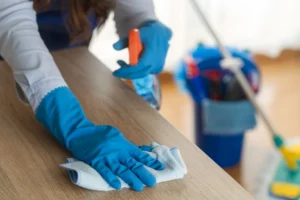 Vacuuming
Hard Floor Mooping

Cobwebs removal (internal only)

Light switches/Power points cleaning

Doors spot cleaning

Skirting boards wiping

Air conditioner wiping and filter cleaning (split system, not ducted system

Ceiling Fans Dusted and Wiped.
Wall marks(spot cleaning)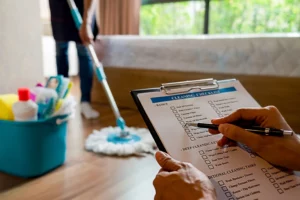 Sink sanitizing and polishing

Cupboards wiping inside and out

Bench top cleaned

Range Hood exterior an d filters cleaned

Stove cleaning
Dishwasher exterior
Oven cleaned using proper oven cleaner
Internal clean of oven/grill including glass
All grass/drime is removed 
Wipe down and clean on front of clean.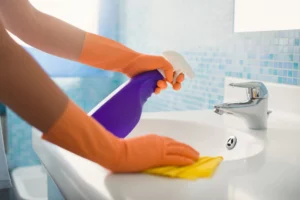 Vanity cleaned inside and out

Shower/Bath cleaned including tiles and screens

Drawers and cabinets cleaned in and out

Toilet cleaned

Mold removal (ceiling mold not included)

Exhaust fan cleaned exterior

Mirrors and glass surfaces Cleaned

Clean, vacuum, and mop floors

Clean and dry buff sinks & taps

Clean high touch point areas (door handles/light switches)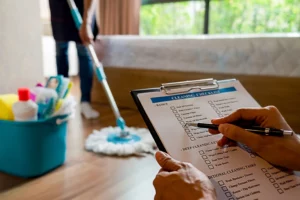 Clean cupboards & wardrobes

Clean glass surfaces & mirrors

Clean tracks of all window frames (inside only)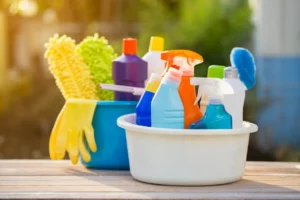 Clean down and wipe all bench-top surfaces

Clean and dry buff sinks & taps

Clean, vacuum, and mop floor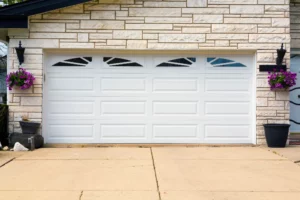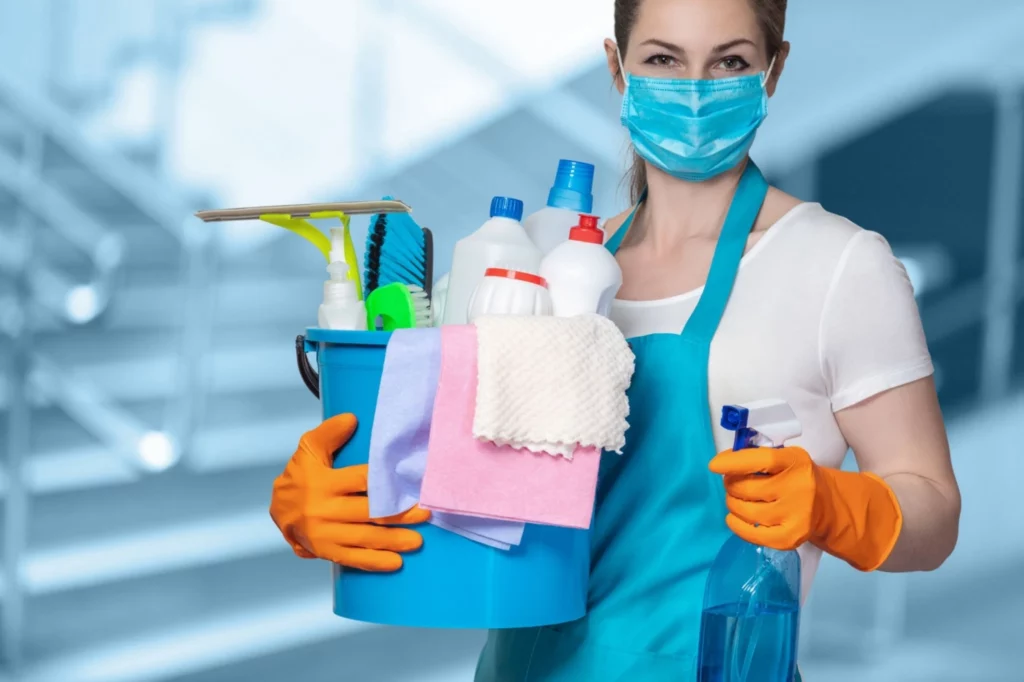 Additional Cleaning services available to suit your needs
Our Lease End Cleaning packages are comprehensive and designed to cater to a wide range of cleaning needs for a smooth move-out process. However, to maintain flexibility and fairness in our pricing, there are certain specialized cleaning tasks not included in the standard package. These are services that not every home requires but can be added to your cleaning service at a small additional cost.
| Lease End Cleaning - Additional Services | Description |
| --- | --- |
| Balcony | Sweep and Mop |
| Blind Cleaning | Wipe down, dusting and general blind cleaning |
| Carpet Steam Cleaning | Professional steam clean of carpet and other items where applicable |
| External Window Washing | Wipe down of glass surface and cobweb removal around accessible areas (up to 2 step ladder) |
| Floor Tiles Grout Cleaning | Floor tiles grout cleaning |
| Fridge | Wipe down of outside and internal accessible surface (must be empty) |
| Garage Clean Up | Wipe down, dust and sweeping of all accessible areas, mop |
| Wall Wash | Wipe down and dusting of walls (Charge per room) |
Stressed About End of Lease Cleaning During Your Move Out in Molonglo Valley?
Don't stress about end-of-lease cleaning in Molonglo Valley​ – leave it to the professionals at Best Local Cleaners! With our experienced team, transparent pricing, and 72-hour bond-back guarantee* Terms and Conditions apply, you can be confident that you're in good hands. Contact us today for a no-obligation quote and experience the difference with Best Local Cleaners!
So why not make your move even easier by booking our End of Lease and Moving services together? Save time, money, and hassle – all with one simple booking
Why Choose Our End Of Lease Cleaning Services?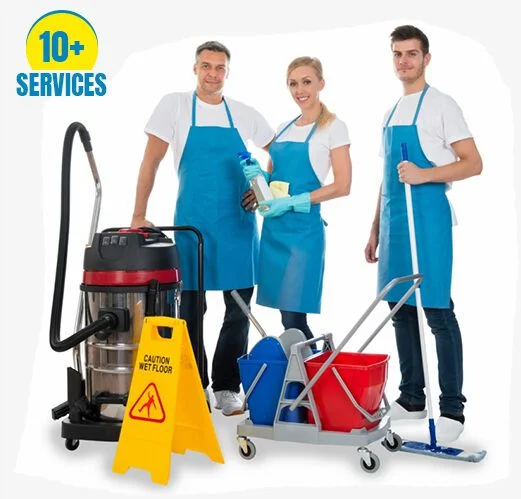 How Much Does Bond Cleaning Cost?
The cost varies from State to State, You can use our Quick and Easy Online Quote Calculator:
Estimate the cost of your lease end cleaning
Adjust the options based on your property's size and condition
Add carpet steam cleaning if needed 
 The calculator displays the total cost of the cleaning service based on the selected options. The calculator is easy to use and provides an estimate for the cost of an Bond cleaning service in seconds.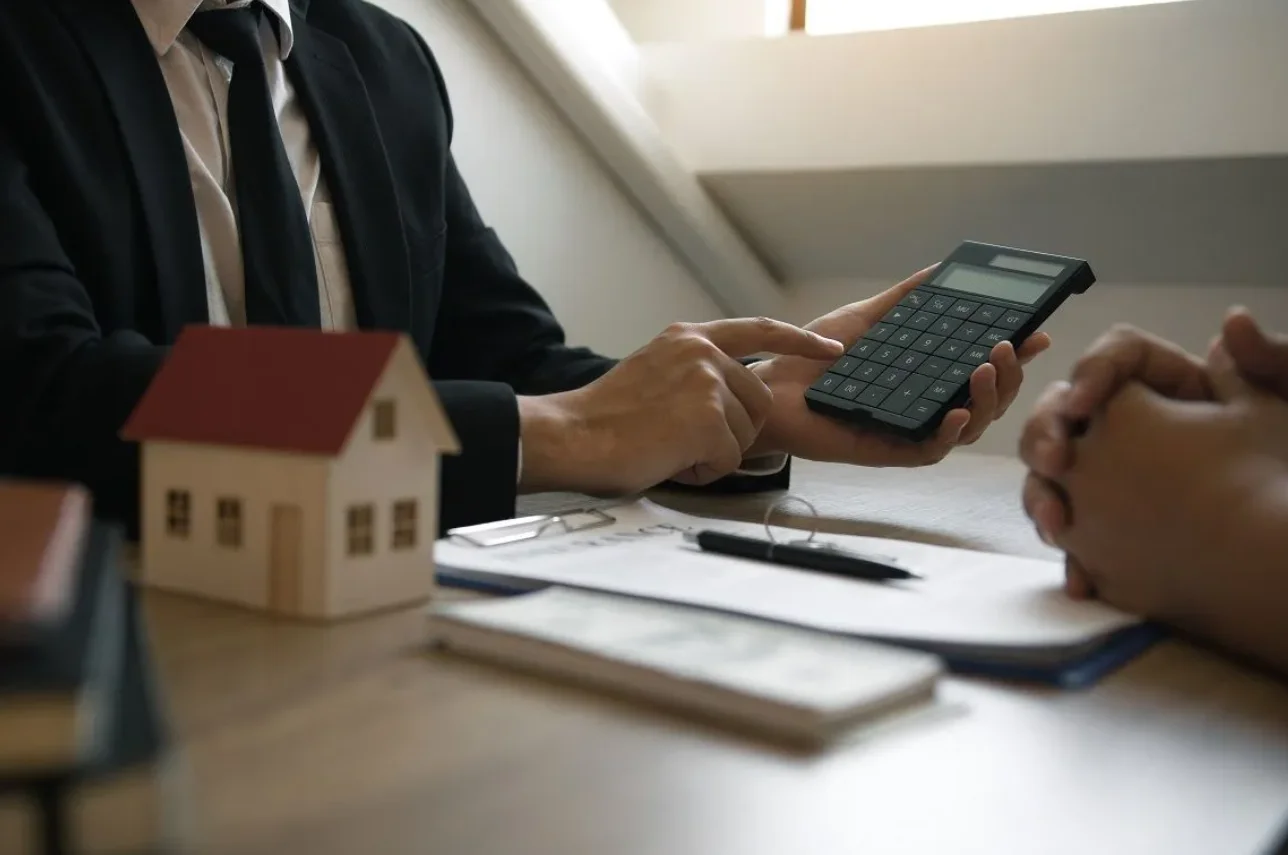 End of Lease Calculator
Number of Bedrooms:
Number of Bathrooms/Ensuites:
Number of Living Rooms/Dining Rooms/Lounges/Family Rooms:
Carpet Steam Cleaning? (No of Room(s):
Condition of House:
Ready to book your end-of-lease cleaning? Need cleaning done on short notice, You're just two clicks away! simply click the "Booking" button for your City to schedule your cleaning service. Or Call 1300 280 576.
Introduction
Lease end cleaning is a crucial aspect of moving out from a rented property. It's not just about keeping up with your lease agreement, but also ensuring that you receive the deposit back when leaving the premises. When tenants move in, they typically pay a security deposit to safeguard the landlord against any damage or breach of contract by renters before their lease expires.
The Importance of Lease End Cleaning
To secure a full return on your deposit and earn glowing recommendations from landlords, it is essential to conduct an extensive clean-up job at the end of your tenancy period. With expert cleaning techniques and equipment such as steam cleaners, vacuums and professional-grade detergents equipped in most commercial cleaning companies repertoire can significantly improve conditions for future occupants.
It's critical to ensure carpets are meticulously cleaned during its natural lifespan if there was one present upon arrival; simple areas vacuuming throughout doesn't cut it! Tenants should seek professional assistance to perform deep-cleans especially over high traffic zones creating everyday wear & residue buildup embedded within fibers.
Kitchen spaces must be scrubbed down along with appliances including ovens – which often trap remnants overlooked from surface-level wiping downs – microwaves without sanitization overhaul require replacement if burnt buildups consume interiors forming unsanitary bacteria colonies multiplying every day renter passiveness exceeds common sense!
Conclusion
In summary- investing time into comprehensive cleans protecting all insured parties whom have legal obligations towards tenant housing regulations emphasizes respect between both landlord/tenant relationships overall community peace-offering promotion later renewals within affordable residences surrounding our hometowns highlighting maintainable longevity projects desirable futures leaning toward more responsible sustainable rental practices benefiting everyone who calls such places home assurance lifelong coastal city cohesively expanding onward foreverchanging dedication improvements embody autonomy investment almost immemorial safe resolvable problem-solving transitions hope ensues happy ending tales beyond monetary gains or successes.
Don't just take our word for it; our satisfied clients speak volumes about our commitment to quality and customer satisfaction. Harry and his team have been praised for their professionalism and flexibility, and our clients are always impressed by the high standard of our cleaning services.
The owner is lovely, please reach out to the owners if you need to chat about anything and they'll fix it all up.
Needed a temporary cleaner while our regular cleaner on holiday. Harry and his team were professional, did a good job, were on time, and flexible when we needed to change dates last minute. Highly recommend and would use again.
Excellent job . Brand new home after the clean .
The guy they sent did a amazing job. Toyin & Jide Momodu from united home services- I am very impressed with the service provided .10 stars
Madness_ Within
01/11/2022
The cleaning is so professional and high standard. All staff have been very kind and understanding, they are willing to do all jobs without hesitation and such a good price. I am very happy to have them return ongoing.
Job well done Cleaners reported finding of money grateful for their honesty ,Excellent job
Booking was easy, I received the quote very quick, and the two cleaners who came were very polite and did a great job at cleaning my place.Would recommend 🙂
Cleaner arrived on time and cleaned the house to a high standard in a relatively short amount of time - great service.
Hi, I got my house cleaned by using the service of Best local cleaners. They do a good job, prompt and charges are what they quote (no hidden charges). I will surely recommend them !! Thanks
Frequently Asked Questions
 Below are some of the common Frequently asked questions related to the Lease End Cleaning. If you cannot find an answer to your question, Please visit our FAQ Page or Please reach us at sales@bestlocalcleaners.com.au if you cannot find an answer to your question.
End of Lease Cleaning Services Frequently Asked Questions
Please contact us today for a FREE quote on any cleaning service.
We look forward to hearing from you! Call Best Local Cleaners 1300 280 576 or submit your inquiry online via our quick contact form. One of our consultants will be in touch within a few hours.
Ready to Work Together? Build a project with us!
Best Local Cleaners understands their customers' requirements, needs, and expectations. 
Challenges of Lease Cleaning
Moving can be a daunting task that requires proper planning and execution. One of the biggest challenges is ensuring that your current property is left in pristine condition, as required by most landlords at the end of a lease agreement. End-of-lease cleaning tasks are often arduous and time-consuming, requiring thorough attention to detail.
One common challenge when moving out is scheduling enough time for packing items and coordinating transportation services. It's easy to underestimate how much time it will take to organize everything properly, leading to last-minute scrambling or sacrificed quality as you rush through this process.
Another problem associated with end-of-lease cleaning duties involves lack of experience or knowledge about what exactly needs completing in order for your former landlord (or new tenants) not filing legitimate complaints against aesthetics or cleanliness concerns; sometimes even needing special tools like sander machines that could also cause damage if used incorrectly.
Furthermore, there might be unexpected additional expenses such as hiring professional cleaners who have more resources & ability than you do – especially if different parts are either infected with pests making it hard to clean areas yourself adequately without risking infestation into body while vacuuming/wiping up debris around countertops/fixtures/etcetera.
In conclusion, relocating from one residence always carries various burdensome implications and responsibilities on our shoulders – particularly emassing all belongings thoughtfully w/o missing anything behind + guaranteeing dwelling unit spotless before vacating premises regardless length of stay there on individual's behalf. However challenging those tasks may seem initially within life transition periods alike college students changing dorms/apartments annually due curriculum requirements or work-related relocations (as well military personnel/placement due MOS/job position), taking proactive measures ahead-time seeking consultants/suppliers/services adequately addressing expectations/requirements leads success living happy healthier brighter futures upon new surroundings encountered!
What happens if the end of lease inspection report finds cleaning issues.
When it comes to end-of-lease inspections, cleaning issues are among the most common problems that tenants face. Whether you're moving out of an apartment or a house, failing to leave behind a clean and tidy space can lead to deductions from your security deposit – which is why it's crucial to address any cleaning issues identified in the inspection report before handing over your keys.
To start with, take some time to review the inspection report in detail and make note of all the areas that require attention. Depending on how extensive the cleaning needs are, you may choose either hire professional cleaners or tackle them yourself if they don't require special machinery or expertise.
If there are specific items listed on your lease agreement such as carpet replacement after staining for example factor those into consideration when planning repairs In addition be sure not only handle visible old stains but also maintain appliances like bathroom carpets so examining everything in full is essential.Once completed another step would be requesting advice from property managers including getting confirmation through photo evidence documenting newly cleaned spaces . Regardless of whether you decide go DIY-style or opt for hiring professionals remember that every little bit counts when it comes maintaining cleanliness standards!
How to resolve a dispute with real estate agent or Landlord
End-of-lease cleaning disputes are a common issue that arises between tenants and landlords. It is essential to handle these conflicts effectively, as they can lead to serious consequences such as legal action and financial losses. To resolve end-of-lease cleaning disputes successfully, both parties must have clear communication regarding the expectations of what constitutes as "clean." The lease agreement should provide details on what needs to be cleaned at the end of tenancy, including carpets, fixtures or appliances provided by the landlord. Before vacating the property, tenants should conduct a thorough cleaning themselves or hire professional cleaners if necessary.
If there are any disagreements about cleanliness standards during inspection after move-out day,, both parties may benefit from seeking mediation services from local government agencies. Additionally provides an independent party for resolving any issues through negotiation instead of going straight into litigation mode . In other cases where prior agreements cannot be reached outside court action might be taken; however it is important for both parties understand their position with regards to dispute resolution terms under their contract before taking further steps which could lead towards unpleasant situations at all costs.In conclusion successful resolution requires cooperation upfront trusting in each side's intentions throughout decision making processes while keeping level hearts regardless outcome so moving forward happen without negative feelings being harbored either way!
Useful Information for Lease Cleaning
When it comes to end-of-lease cleaning, landlords and tenants both have expectations regarding the cleanliness of a property. A detailed checklist can be helpful in ensuring that all necessary tasks are completed before vacating the premises.
Firstly, general cleaning procedures should include dusting ceilings, walls, baseboards, light fixtures and air vents. All surfaces including cabinets should be wiped down with appropriate cleaners. Window sills and tracks must also be cleaned from dirt buildup from long-term use.
Secondly, appliances such as ovens/refrigerators/clothes dryers/washers/electric hobs must execute important care well ahead of time; therefore you need an exhaustive machinery list which includes maintenance guidelines to avoid any kind of damage cost at the end when these points come under scrutiny.
Thirdly bathroom essentials like toilet bowls/baths/showers/sinks/mirrors/floor tiles require special attention as they initiate unpleasant odor because odorous stains accumulate over time hence meticulous scrubbing through professional methods is required using recommended detergents for cleansing deeply.
Fourthly windows always falls high on priority while performing intense clean up process.always take enough cloth materials along with proper window locks/single pane/double paned glass/storm windows/screens/vinyl frames or aluminum shelves requiring thorough fine tuning may help you remove excess grime build-ups stuck even after vacuuming dirt using soapy water to maintain clear sheen effect followed by wiping dry excess moisture helps restore bright image again.
Lastly inspect thoroughly inside closets/compartments/Drawls/Kitchen cabinet interiors utilizing humidifying agents could relieve built-up mildew settlement preserving storage spaces free from microbial growths & potential inhabitation obstructive live creatures likes rodent/insects/spiders etc.
Overall,end-of-leasing processes has become more complicated than ever needs improved advanced tools/methodologies.Although,this check-list acts effectively to lay out perfectly executed plan just prior regular inspection schedules preparing yourself for better prospects during task validation process.
Please note: The information provided on this page is for guidance purposes only. It is not to be taken as legal advice and should not be used as a substitute for appropriate legal counsel. Always consult with a professional in the relevant field for legal or official advice.

If you're not confident in your cleaning abilities, or simply don't have the time to complete the cleaning to a high standard, consider using our professional end-of-lease cleaning services. We can help ensure your rental property is left in the best possible condition, helping you to get your bond back and avoid any issues with your landlord or property manager.