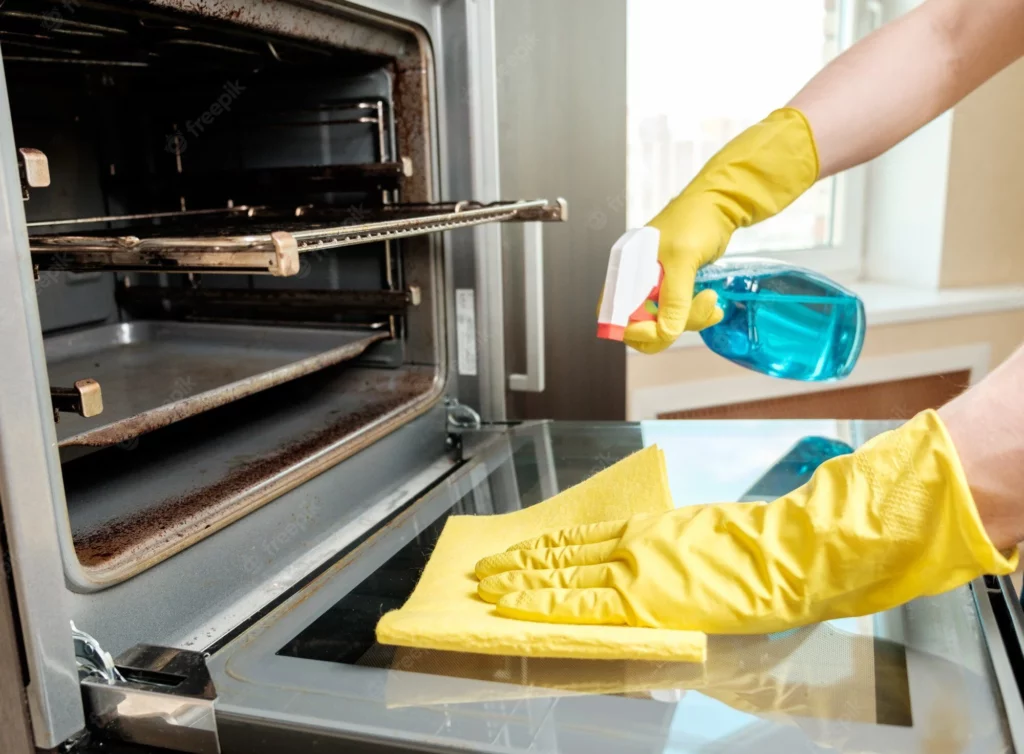 Oven Cleaning Services Newtown
Need Oven Cleaning? We can help you restore your oven to excellent condition every time with our unique and creative oven cleaning technology.
We specialize in top-notch oven cleaning, aimed to simplify the task and revive the shine of your oven. Our state-of-the-art cleaning approach assures the optimal restoration of your oven every single time.
Our cleaning team is not only well-trained but also vetted for security, taking pride in delivering excellent results. Get in touch with us to schedule your Professional Oven Cleaning service in Newtown today.
Looking for Oven Cleaning service in Newtown? Your search ends here!
Choose Best Local Cleaners – a trusted and professional cleaning company deeply rooted in Newtown. We're not just a service provider here, we are also part of the community. Our cleaning team appreciates the distinctive appeal of Newtown and fully understands the specific cleaning requirements of our local clients. Delivering top-quality cleaning services to this delightful suburb, many of our diligent staff members also call this place their home. Committed to supporting our neighbours with clean and comfortable living spaces, we take great pride in serving the Newtown community. Let us help you keep your home spotless!
Newtown, located in Victoria, is a vibrant city with a unique charm. The city boasts a diverse range of restaurants and cafes catering to a variety of tastes, alongside bustling shopping precincts and iconic landmarks. Newtown is known for its rich cultural scene, with an array of art galleries and museums to explore. The city has a strong community spirit, evident through its local events and festivals. With convenient public transport links, Newtown is easily accessible and a great place to live or visit.
Experience the difference of personalized service, right here in Newtown. Connect with us today and let's make your home shine together!
Professional Oven Cleaning Includes: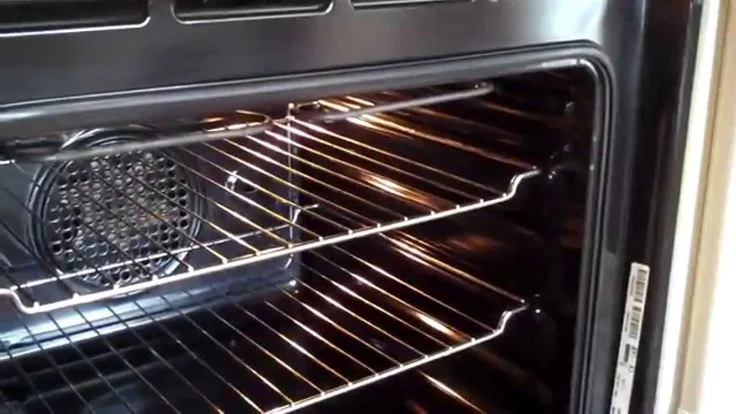 Why Choose Our Oven Cleaning Service?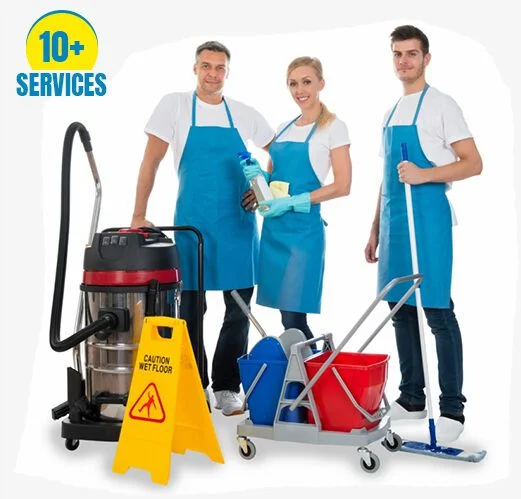 Ready to book your Oven Cleaning? Need cleaning done on short notice, You're just two clicks away! simply click the "Booking" button to schedule your cleaning service Or Call 1300 280 576.
Importance of Regular Oven Cleaning
Oven cleanliness should not be taken lightly, especially if you cook frequently. It is crucial to understand why routine oven cleaning is critical.
Health Risks Associated with Dirty Ovens
Dirty ovens act as incubators for harmful bacteria, which can contaminate your food and cause health ailments such as diarrhoea, vomiting and stomach cramping. Moreover, an unclean oven can emit fumes that may trigger respiratory problems like allergies or asthma.
Enhance the Appliance's Efficiency
A clean oven complements a well-functioning appliance and increases its efficiency while prolonging its lifespan. The burnt-on grease creates hot spots in the interior hence affecting how it cooks food, leading to unevenly cooked meals, wastage of energy thus escalating electricity bills.
Aesthetic Appeal
An immaculate oven makes a crystal-clear difference in the kitchen's appearance – considering it's one of the most utilized appliances therein- this will give your home overall tidiness enhancing visitor presentation
Cleaning doesn't have to be done daily but having regular schedules would do immense justice for both hygiene purposes resulting from thorough sanitisation mechanisms- dry cleaning baking trays etc., reduction in power consumption resulting because less electricity will be used during heating cycles since there won't be baked-on gunk absorbing heat; Overall maintenance should always aim at delivering convenience safety and preservation – all earned through taking small steps accompanied by great results!
Don't just take our word for it; our satisfied clients speak volumes about our commitment to quality and customer satisfaction. Harry and his team have been praised for their professionalism and flexibility, and our clients are always impressed by the high standard of our cleaning services.
The owner is lovely, please reach out to the owners if you need to chat about anything and they'll fix it all up.
Needed a temporary cleaner while our regular cleaner on holiday. Harry and his team were professional, did a good job, were on time, and flexible when we needed to change dates last minute. Highly recommend and would use again.
Excellent job . Brand new home after the clean .
The guy they sent did a amazing job. Toyin & Jide Momodu from united home services- I am very impressed with the service provided .10 stars
Madness_ Within
01/11/2022
The cleaning is so professional and high standard. All staff have been very kind and understanding, they are willing to do all jobs without hesitation and such a good price. I am very happy to have them return ongoing.
Job well done Cleaners reported finding of money grateful for their honesty ,Excellent job
Booking was easy, I received the quote very quick, and the two cleaners who came were very polite and did a great job at cleaning my place.Would recommend 🙂
Cleaner arrived on time and cleaned the house to a high standard in a relatively short amount of time - great service.
Hi, I got my house cleaned by using the service of Best local cleaners. They do a good job, prompt and charges are what they quote (no hidden charges). I will surely recommend them !! Thanks
Frequently Asked Questions
 Below are some of the common Frequently asked questions related to the Oven Cleaning. If you cannot find an answer to your question, Please visit our FAQ Page or Please reach us at sales@bestlocalcleaners.com.au if you cannot find an answer to your question.
Frequently Asked Questions
Please contact us today for a FREE quote on any cleaning service.
We look forward to hearing from you! Call Best Local Cleaners 1300 280 576 or submit your inquiry online via our quick contact form. One of our consultants will be in touch within a few hours.
Ready to Work Together? Build a project with us!
Best Local Cleaners understands their customers' requirements, needs, and expectations. 
Challenges of Oven Cleaning
Cleaning an oven is a necessary but challenging task. The accumulation of grease, food residues, and other filth make the interior dirty and sometimes lowers its performance. While it may seem easy to use cleaning solutions available in stores or hire professional help, many face challenges when it comes to effective deep-cleaning due to modern ovens' intricate designs.
One of the significant challenges with modern ovens relates to removing stubborn stains that build up on its surfaces. These tough-to-remove stains are often found on door windows where steam from cooking has evaporated leaving droplets behind which can cause staining over time. Additionally, these appliances are made using non-stick materials like Teflon or enamel coating; hence there must be extra care taken while scraping off burnt-on grime so as not destroy those coatings.
Another challenge involves the accessibility of some parts inside the oven itself such as fans or heating elements . In most cases newer models have hidden interiors making them much harder top clean than older versions,. Furthermore since they're increasingly built with energy efficiency in mind and may run hotter thereby burning any spilled substances further into each nook cranny possible thus increasing difficulty even more!
Finally – safety remains another crucial challenge when dealing with this chore since various chemicals used for cleaning can pose health hazards if misused like inhaling fumes causing respiratory complications damage t clothing/skin beinging accidentally splashed etcetera .
In conclusion keeping your kitchen appliances spotlessly clean including your stove/ovens will go a long way helping prevent against future mishaps while bolstering aesthetics.maintaining peak appliance performance also translates overall longer lifetimes meaning less frequent replacements.. Despite prevalent difficulties involved upcoming technological advancements promise fulfilling better methods leading improved results so deciding best method needed becomes easier all-around overtime!
Useful Information for Oven Cleaning
It is important to keep your oven clean in order to maintain proper function, prevent fires, and extend the lifespan of the appliance. Here are some tips for keeping your oven cleaned:
1. Wipe up spills immediately: This will prevent a buildup of grease and grime.
2. Use baking soda and vinegar for cleaning: Mix baking soda and water into a paste for scrubbing; then rinse with white vinegar solution.
3. Clean air vents regularly: Keep air vents free from dirt and debris as this ensures that heat can circulate freely throughout the oven.
4. Remove burnt food residue: After cooking or using broil setting, scrape off any remaining food particles using plastic scrapers or spatulas before they get burned onto surfaces
Avoid harsh chemical cleaners as these may damage internal parts over time.
5.Use Self-cleaning mode correctly if available : If you have an oven with self-clean capability Start by removing all large chunks /obvious dirt,don't use any other cleaner while running on self clean it break down tough stains,
6.Clean Oven racks separately : Take out removable items like racks from inside ,soak them in hot soapy water washing them individually .
7.Be mindful during usage -it helps noting what's being cooked on inside incase anything drips etc.cleaning right after cool down properly helpful
By following these tips,you can ensure not only longevity of appliances but healthy environment too .Keeping ovens hygienic eliminates bacteria growth ,and ensures consistent functioning."Remember good hygiene starts at home".
Please note: The information provided on this page is for guidance purposes only. It is not to be taken as legal advice and should not be used as a substitute for appropriate legal counsel. Always consult with a professional in the relevant field for legal or official advice.
If you're not confident in your cleaning abilities, or simply don't have the time to complete the cleaning to a high standard, consider using our professional oven cleaning services.