End of Lease Cleaning Tuggeranong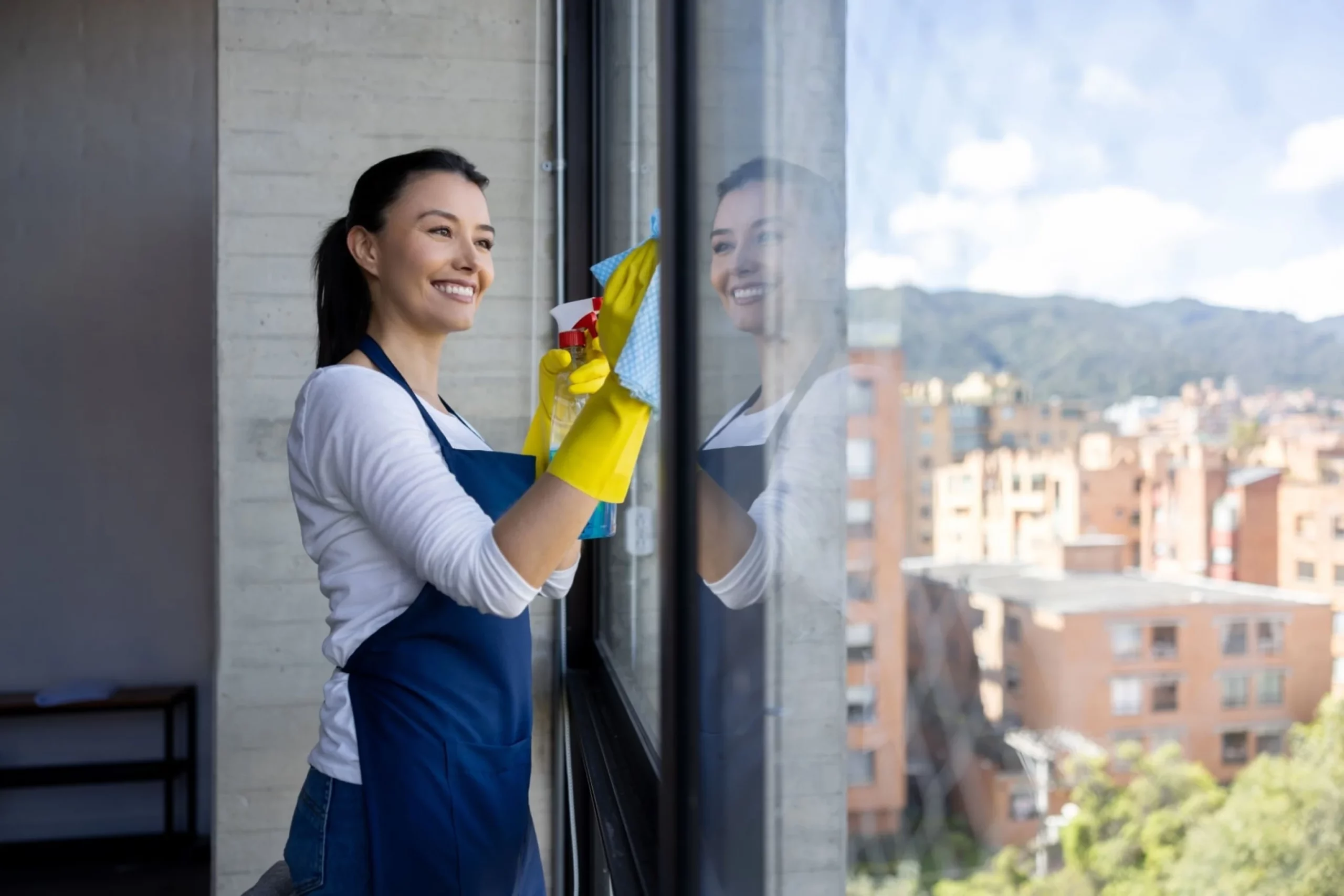 End of lease cleaning prices Starting from 289*
End of Lease Cleaning Services Tuggeranong
Are you in need of end-of-lease cleaning services in Tuggeranong? Look no further! At Best Local Cleaners, we are dedicated to providing you with a hassle-free and exceptional cleaning experience.
Our specialized End Of Lease Cleaning comes with a Bond Back Guarantee that lasts for 72 hours. In the event that your agent or landlord identifies any concerns with the completed cleaning, we will gladly return at no additional cost to re-clean. Please note that certain Terms and Conditions apply. 
Expert End of Lease, Bond, Vocate, and Lease End Cleaning Services
The terms end of lease cleaning, bond cleaning, vacate cleaning, and lease end cleaning all refer to one service, ensuring your rental property is left in impeccable condition when you vacate. At Best Local Cleaners, we provide expert cleaning services tailored to your needs, irrespective of the term you use to describe them. Our team will meticulously clean your house leaving it in a sparkling condition. We provide a comprehensive package that includes an array of cleaning services.
Searching for a dependable and budget-friendly end-of-lease cleaning service in Tuggeranong? Your search ends here!
Choose Best Local Cleaners – a trusted and professional cleaning company deeply rooted in Tuggeranong. We're not just a service provider here; we are also part of the community. Our cleaning team appreciates the distinctive appeal of Tuggeranong and fully understands the specific cleaning requirements of our local clients. Delivering top-quality cleaning services to this delightful suburb, many of our diligent staff members also call this place their home. Committed to supporting our neighbours with clean and comfortable living spaces, we take great pride in serving the Tuggeranong community. Let us help you keep your home spotless!
Tuggeranong is a planned community located in the southernmost region of Canberra, the capital city of Australia. With a population of around 87,000, it is one of the most populous districts in the city. The area features a range of recreational facilities, including parks, lakes, and cycleways, which make it an ideal location for outdoor enthusiasts. Additionally, Tuggeranong's thriving retail sector and diverse local businesses provide ample opportunities for employment and entrepreneurial growth. Overall, Tuggeranong remains a popular destination for those seeking a harmonious balance of urban convenience and natural beauty.
Experience the difference of personalized service, right here in Tuggeranong. Connect with us today and let's make your home shine together!
Lease End Cleaning Services Tuggeranong
Our teams will meticulously clean every corner of your house to achieve a pristine finish. We provide top-rated professional cleaners for your Bond clean, equipped with all necessary products and equipment. We offer a comprehensive End of Lease Clean package that includes a wide range of cleaning services to cater to all your needs. Here's what our package includes: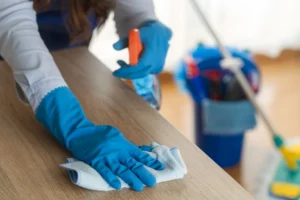 Vacuuming
Hard Floor Mooping

Cobwebs removal (internal only)

Light switches/Power points cleaning

Doors spot cleaning

Skirting boards wiping

Air conditioner wiping and filter cleaning (split system, not ducted system

Ceiling Fans Dusted and Wiped.
Wall marks(spot cleaning)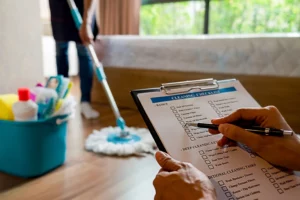 Sink sanitizing and polishing

Cupboards wiping inside and out

Bench top cleaned

Range Hood exterior an d filters cleaned

Stove cleaning
Dishwasher exterior
Oven cleaned using proper oven cleaner
Internal clean of oven/grill including glass
All grass/drime is removed 
Wipe down and clean on front of clean.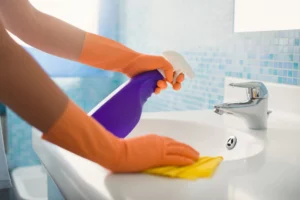 Vanity cleaned inside and out

Shower/Bath cleaned including tiles and screens

Drawers and cabinets cleaned in and out

Toilet cleaned

Mold removal (ceiling mold not included)

Exhaust fan cleaned exterior

Mirrors and glass surfaces Cleaned

Clean, vacuum, and mop floors

Clean and dry buff sinks & taps

Clean high touch point areas (door handles/light switches)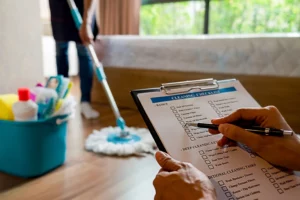 Clean cupboards & wardrobes

Clean glass surfaces & mirrors

Clean tracks of all window frames (inside only)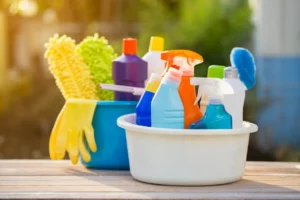 Clean down and wipe all bench-top surfaces

Clean and dry buff sinks & taps

Clean, vacuum, and mop floor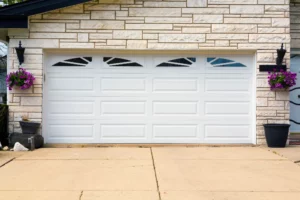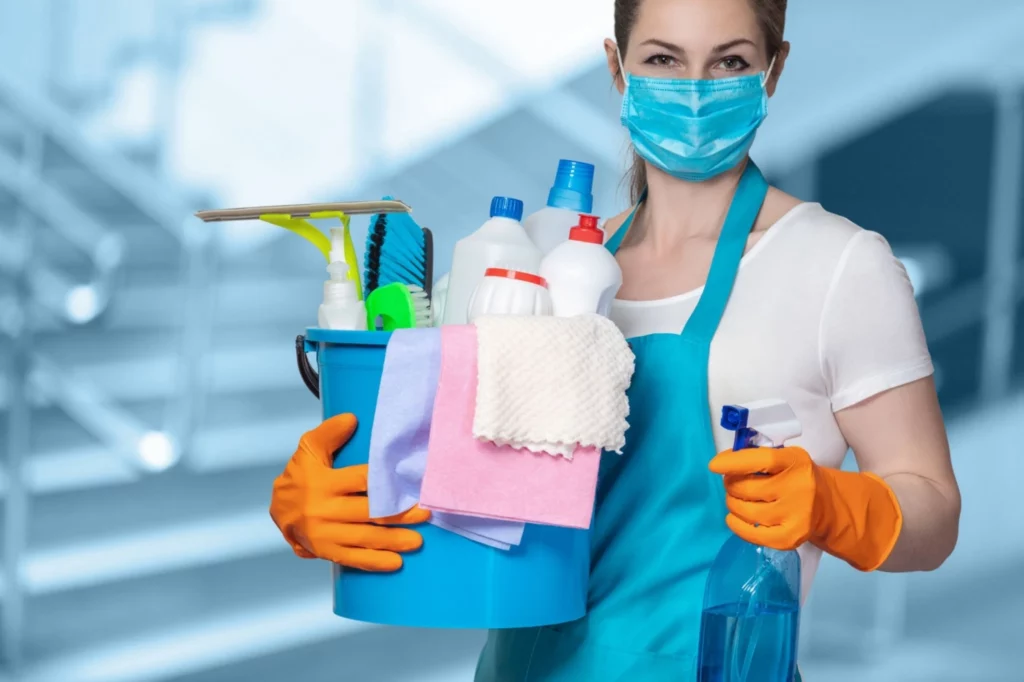 Additional Cleaning services available to suit your needs
Our Lease End Cleaning packages are comprehensive and designed to cater to a wide range of cleaning needs for a smooth move-out process. However, to maintain flexibility and fairness in our pricing, there are certain specialized cleaning tasks not included in the standard package. These are services that not every home requires but can be added to your cleaning service at a small additional cost.
| Lease End Cleaning - Additional Services | Description |
| --- | --- |
| Balcony | Sweep and Mop |
| Blind Cleaning | Wipe down, dusting and general blind cleaning |
| Carpet Steam Cleaning | Professional steam clean of carpet and other items where applicable |
| External Window Washing | Wipe down of glass surface and cobweb removal around accessible areas (up to 2 step ladder) |
| Floor Tiles Grout Cleaning | Floor tiles grout cleaning |
| Fridge | Wipe down of outside and internal accessible surface (must be empty) |
| Garage Clean Up | Wipe down, dust and sweeping of all accessible areas, mop |
| Wall Wash | Wipe down and dusting of walls (Charge per room) |
Stressed About End of Lease Cleaning During Your Move Out in Tuggeranong?
Don't stress about end-of-lease cleaning in Tuggeranong​ – leave it to the professionals at Best Local Cleaners! With our experienced team, transparent pricing, and 72-hour bond-back guarantee* Terms and Conditions apply, you can be confident that you're in good hands. Contact us today for a no-obligation quote and experience the difference with Best Local Cleaners!
So why not make your move even easier by booking our End of Lease and Moving services together? Save time, money, and hassle – all with one simple booking
Why Choose Our End Of Lease Cleaning Services?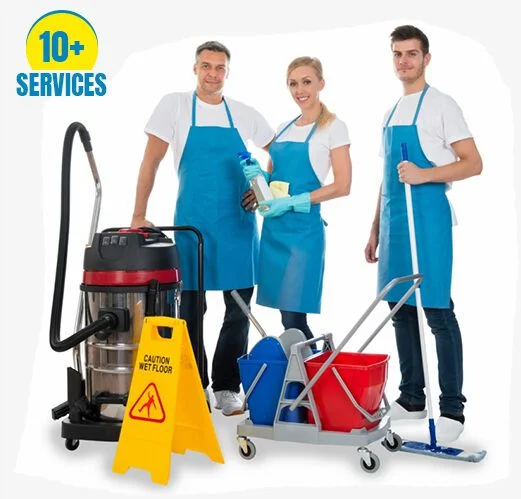 How Much Does Bond Cleaning Cost?
The cost varies from State to State, You can use our Quick and Easy Online Quote Calculator:
Estimate the cost of your lease end cleaning
Adjust the options based on your property's size and condition
Add carpet steam cleaning if needed 
 The calculator displays the total cost of the cleaning service based on the selected options. The calculator is easy to use and provides an estimate for the cost of an Bond cleaning service in seconds.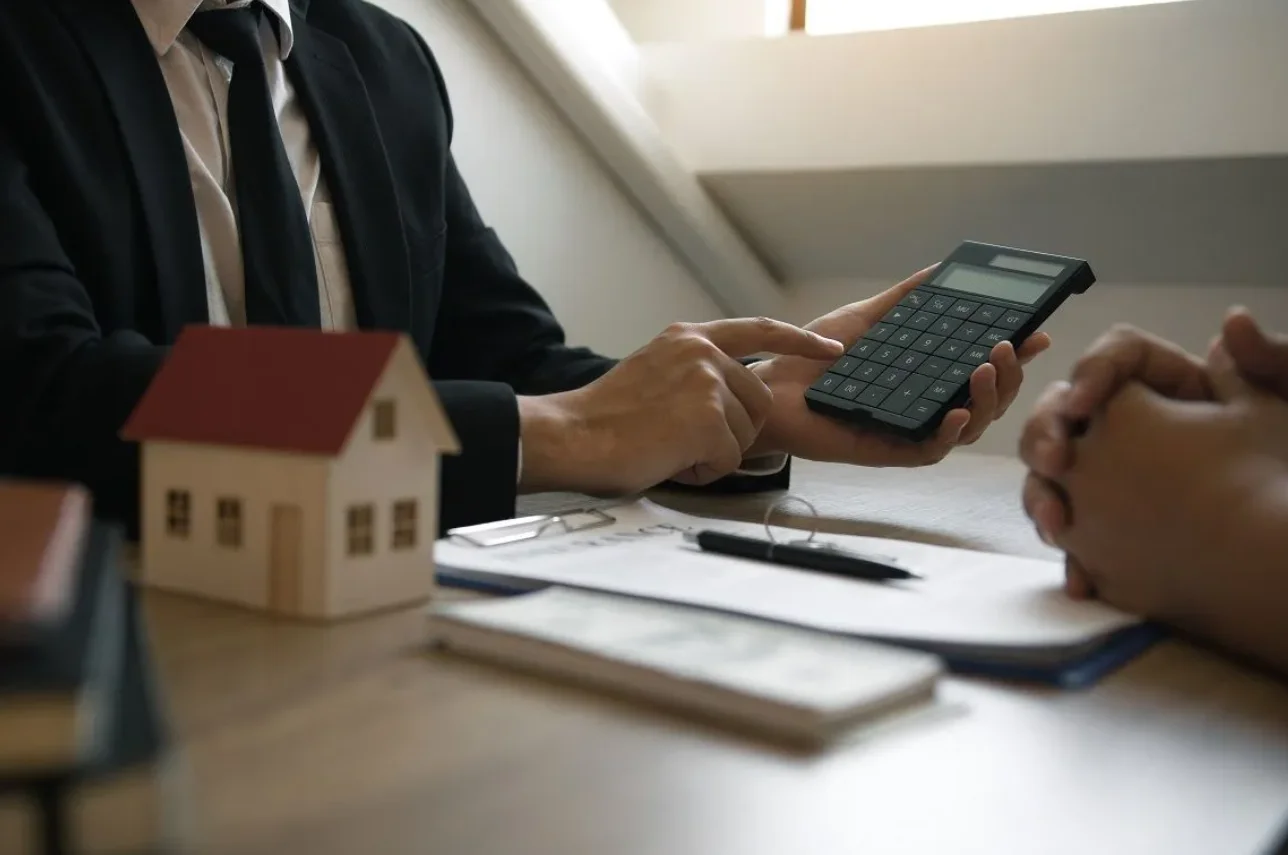 End of Lease Calculator
Number of Bedrooms:
Number of Bathrooms/Ensuites:
Number of Living Rooms/Dining Rooms/Lounges/Family Rooms:
Carpet Steam Cleaning? (No of Room(s):
Condition of House:
Ready to book your end-of-lease cleaning? Need cleaning done on short notice, You're just two clicks away! simply click the "Booking" button for your City to schedule your cleaning service. Or Call 1300 280 576.
Why Is Lease End Cleaning Important?
When your lease is coming to an end, it's natural to start thinking about moving on and finding a new place. However, before you can do that, there are some important things to consider – not least of which is the state of your current property. That's where lease end cleaning comes in.
What is Lease End Cleaning?
Lease end cleaning refers to the process of thoroughly cleaning your rental property when you're nearing the end of your contract. This includes everything from vacuuming carpets and mopping floors to scrubbing bathrooms and kitchens.
Why It Matters
There are several reasons why getting lease end cleaning right matters so much:
– You'll get your deposit back: If you leave your rental property in good condition (i.e., as clean as possible), you stand a much better chance of getting all or most of your deposit back.
– You'll avoid any disputes: Even if you're sure that you've left everything spotless, disputes with landlords over cleanliness are common – particularly when it comes down to small details like oven trays or skirting boards.
– You'll make life easier for yourself: Moving out can be stressful enough without worrying about whether or not everything has been cleaned properly. By getting professional cleaners involved, you ensure peace of mind – leaving one less thing for youto worry about during what can be a chaotic time.
Lease end cleaning might feel like yet another task on an already long list but investing in professional help will definitely pay off in ensuring both peace-of-mind during this transitionary phase and secured deposits at the same time!
Don't just take our word for it; our satisfied clients speak volumes about our commitment to quality and customer satisfaction. Harry and his team have been praised for their professionalism and flexibility, and our clients are always impressed by the high standard of our cleaning services.
The owner is lovely, please reach out to the owners if you need to chat about anything and they'll fix it all up.
Needed a temporary cleaner while our regular cleaner on holiday. Harry and his team were professional, did a good job, were on time, and flexible when we needed to change dates last minute. Highly recommend and would use again.
Excellent job . Brand new home after the clean .
The guy they sent did a amazing job. Toyin & Jide Momodu from united home services- I am very impressed with the service provided .10 stars
Madness_ Within
01/11/2022
The cleaning is so professional and high standard. All staff have been very kind and understanding, they are willing to do all jobs without hesitation and such a good price. I am very happy to have them return ongoing.
Job well done Cleaners reported finding of money grateful for their honesty ,Excellent job
Booking was easy, I received the quote very quick, and the two cleaners who came were very polite and did a great job at cleaning my place.Would recommend 🙂
Cleaner arrived on time and cleaned the house to a high standard in a relatively short amount of time - great service.
Hi, I got my house cleaned by using the service of Best local cleaners. They do a good job, prompt and charges are what they quote (no hidden charges). I will surely recommend them !! Thanks
Frequently Asked Questions
 Below are some of the common Frequently asked questions related to the Lease End Cleaning. If you cannot find an answer to your question, Please visit our FAQ Page or Please reach us at sales@bestlocalcleaners.com.au if you cannot find an answer to your question.
End of Lease Cleaning Services Frequently Asked Questions
Please contact us today for a FREE quote on any cleaning service.
We look forward to hearing from you! Call Best Local Cleaners 1300 280 576 or submit your inquiry online via our quick contact form. One of our consultants will be in touch within a few hours.
Ready to Work Together? Build a project with us!
Best Local Cleaners understands their customers' requirements, needs, and expectations. 
Challenges of Lease Cleaning
Moving to a new place can be very exciting, but it also comes with its own challenges. End-of-lease cleaning tasks add another layer of stress. When moving, there are many logistics and preparations that need to be taken care of before the final move-out day arrives. Organizing the packing process takes time and requires attention to detail in order to avoid any damage or loss during transportation.
One challenge when moving is finding reliable assistance for transporting furniture and belongings from one location to another. Sometimes people procrastinate on these arrangements until the last minute, which only exacerbates an already stressful situation.
Another issue is budgeting; getting quotes from various movers will help provide a clear idea of how much money needs to be set aside for this expense ahead of time so there are no surprises later down the road.
A major task at hand after you've settled all your stuff into your new home is end-of-lease cleaning jobs – this alone can cause significant anxiety too! Whether scouring carpets free from stains or doing deep cleans on appliances such as ovens and refrigerators it's easy enough if you're doing tiny things properly like floors have been cleaned well (no traces left), all corners vacuumed without exception etc..
The easiest way out? Hire professional cleaners who specialise in bond cleanings – they know what agents expect upon inspection meaning nothing caught slipped under their radar!
Lastly don't forget rubbish removals about which tenants often overlook – removing clutter not just old household items but also unwanted junk including bare excess boxes created while unpacking saved quite some hassle through management certification procedures backtracking should anything gone wrong along tenancy period incurred unnecessary deductions related violations made against tenant agreement inferred by neglectful behavior i.e failure disposing waste according standards stipulated contract between landlord/agent resident himself/herself altogether – hence why proper planning key every step once decide change living arrangement otherwise might further disagreements encountered aftermath transitional phase thereby impacting relationship ongoing discord.
What happens if the end of lease inspection report finds cleaning issues.
Cleaning issues detected during an end-of-lease inspection report can be a cause for concern. Landlords and property managers typically hold tenants responsible for ensuring that the property is left in a clean, tidy condition prior to moving out. However, it's important to thoroughly review any cleaning recommendations contained within the inspection report before proceeding with action.
Firstly, contact your landlord or agent immediately after receiving the final rent payment details and discuss their expectations regarding the matter. Secondly, it may be necessary to conduct additional spot-checks of previously cleaned areas or hire professional cleaners if certain items need more attention than anticipated. A clear timeframe and budget should also be agreed upon upfront when hiring outside services so as not to incur further unnecessary charges.
Furthermore, taking photographs of any disputed cleanliness issues requested by your landlord at settling time serves as vital evidence should there later become an issue around non-payments due work needing closeout deeming tenant damage insufficient care was taken leaving unrepaired residence unacceptable posing future safety risks standard expected protection landlords' investment interests rightfully may claim through court intervention seeking compensation via debt recovery procedures prevailing legislation enables.
In summary carefully follow-up on any substantive inquiries promptly reacting consistent thoroughness throughout collaborative relationship building rapport displaying mature communication displays self-discipline compelling mutual agreement harmonious co-existence benefiting both parties requiring respect trust empowering tenancy arrangements mutually agreeable satisfactory terms meeting all obligations under contract providing legal cover requisite rights reserved protect tenants from unjust capital claims seeming biased favoring landowners devoid merit assisting just resolution conflicts optimizing priority interests leasing effectiveness achieving excellent reference testimony assistance gaining newer leases representing best possible qualities renting habits improving lessee reputation enhancing options occupants increased comfort prudent real estate management practices deserve required attention purposes prosperity success peaceful lifestyle accommodation goals achievement fairness promotes longevity profitability housing enterprise growth thriving prospering vibrant communities beneficial community advancement contributing economic activities supporting public infrastructure improvements shared advantages individual residents benefitting directly ultimately practicing social responsibility securing valuable partnerships stakeholders conducive progress strengthens society quest peace harmony tranquility.
How to resolve a dispute with real estate agent or Landlord
End-of-lease cleaning disputes can be a major source of conflict between tenants and landlords. Effective resolution of these disputes require clear communication, understanding the terms and conditions of the lease agreement regarding cleaning requirements, documentation, and accountability from both parties. One way to prevent such conflicts is for landlords to make clear their expectations about end-of-lease cleaning in writing before rental agreements are signed. This should include a checklist that highlights all areas that need attention during move-out.
If an issue arises during the final inspection after move out has occurred it's crucial for both landlord and tenant to document alleged damages or discrepancies prior to fixing them by photographing damage/incomplete items/unnecessary cleanings/etc., as this will provide concrete evidence if any future dispute arises.
An amicable approach helps avoid unnecessary legal costs & time wastage on lawsuits while fostering positive relationships with your stakeholders: tenants may recommend friends/family members when they look for housing options; building stronger brand recognition over other competing properties within target market demographics who respond well towards quality customer service standards – making efficient resolutions involves looking at each situation uniquely so no 2 cases play-by-case scenarios differ slightly depending upon individual circumstances/details surrounding every leasing arrangement made between owners/managers vs renters/customers alike!
Useful Information for Lease Cleaning
When it comes to the end of your lease, cleaning can be a bit overwhelming. However, there is no need to fret because we have put together a detailed sample checklist for all the important tasks you should undertake during an end-of-lease clean-up.
Start with the carpets and floors – vacuum and steam clean them as necessary until they are spotless. Moving onto walls and ceilings check for any marks or dents; fix holes in corners, remove dust from vents and make sure any cobwebs are cleaned off light fixtures. Next up is windows – check each window inside out, wipe down sills from dirt or bugs then complete by washing screens on every window.
Clean bathrooms thoroughly such that they sparkle! Scrub bathtubs, sinks, toilets till shining brightly. Wipe water stains around shower doors plus grout between tiles clearoff buildup soap residue over time behind counter-tops while at it too!
Pay extra attention to kitchen appliances – ovens must be scrubbed entailing removing burnt-on food using specialized oven cleaners leaving racks sparkling clean,treat cabinets tenderly since some may damage easily especially white surfaces which tend towards discoloration.Neglecting Heavier positions accumulate grease-meaning refrigerators/spots close stoves attracting dirt accumulation do not escape scrutiny so give these areas more intensity regarding care/detail compared surrounding spaces.Don't forget disposal units-underneath sink countertops-microwave interiors-or toaster-heater/pans/stuffs used towards cooking,far beyond mere wiping surfaces during cleanup.Finally conclude mounting trash bags collected all garbage ensuring area-storages remain unblemished,clean/sanitized ready tenant occupation.
Overall performance when done ought leave nothing but satisfaction client plus little chance landlord making deductions.Failure performing thorough inspections before moving could prove costly hence why follow our guideline avoiding potential mishaps.Essentials have been highlighted efficiently giving you confidence undertaking task without raising eyebrows if audited now its time get started.Give it your best and enjoy the process!
Please note: The information provided on this page is for guidance purposes only. It is not to be taken as legal advice and should not be used as a substitute for appropriate legal counsel. Always consult with a professional in the relevant field for legal or official advice.

If you're not confident in your cleaning abilities, or simply don't have the time to complete the cleaning to a high standard, consider using our professional end-of-lease cleaning services. We can help ensure your rental property is left in the best possible condition, helping you to get your bond back and avoid any issues with your landlord or property manager.