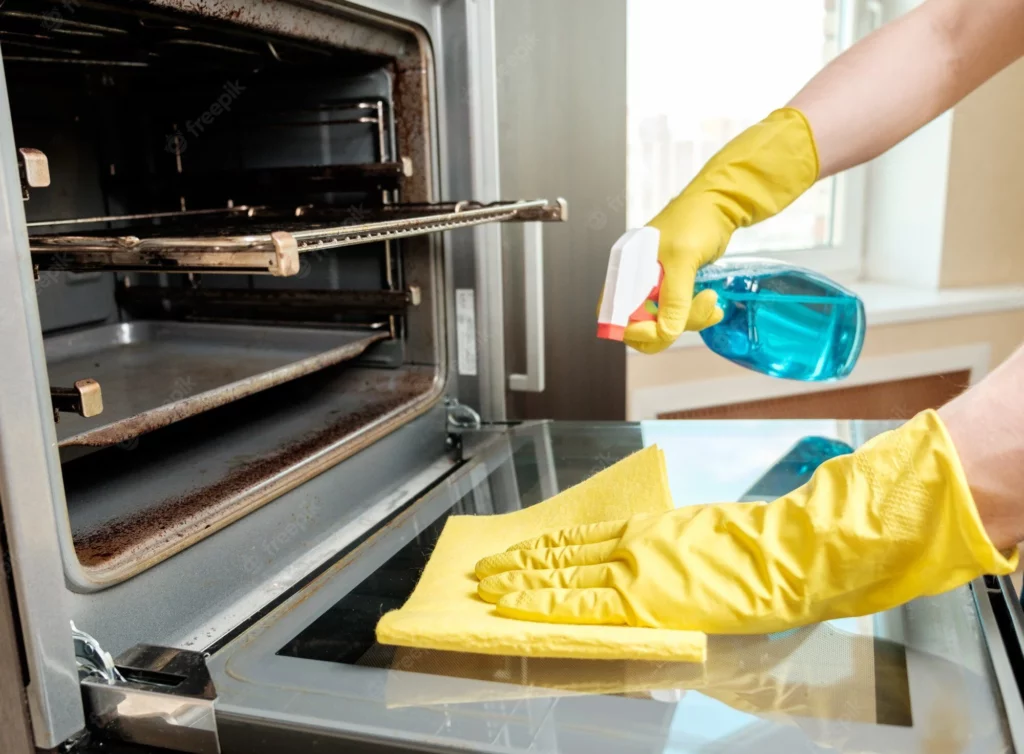 Oven Cleaning Services WaurnPonds
Need Oven Cleaning? We can help you restore your oven to excellent condition every time with our unique and creative oven cleaning technology.
We specialize in top-notch oven cleaning, aimed to simplify the task and revive the shine of your oven. Our state-of-the-art cleaning approach assures the optimal restoration of your oven every single time.
Our cleaning team is not only well-trained but also vetted for security, taking pride in delivering excellent results. Get in touch with us to schedule your Professional Oven Cleaning service in WaurnPonds today.
Looking for Oven Cleaning service in WaurnPonds? Your search ends here!
Choose Best Local Cleaners – a trusted and professional cleaning company deeply rooted in WaurnPonds. We're not just a service provider here, we are also part of the community. Our cleaning team appreciates the distinctive appeal of WaurnPonds and fully understands the specific cleaning requirements of our local clients. Delivering top-quality cleaning services to this delightful suburb, many of our diligent staff members also call this place their home. Committed to supporting our neighbours with clean and comfortable living spaces, we take great pride in serving the WaurnPonds community. Let us help you keep your home spotless!
Waurn Ponds is a southern suburb of Geelong, Victoria, located approximately ten kilometers from the city center. It is known for being home to the Waurn Ponds Shopping Centre and Deakin University's Waurn Ponds Campus. This thriving suburb is known for its close-knit community, offering a mix of residential and commercial amenities. The area boasts a range of sporting facilities, including a skate park, basketball court, and football oval. With its excellent public transport system and access to the Princes Freeway, Waurn Ponds is a popular location for families and commuters alike.
Experience the difference of personalized service, right here in WaurnPonds. Connect with us today and let's make your home shine together!
Professional Oven Cleaning Includes: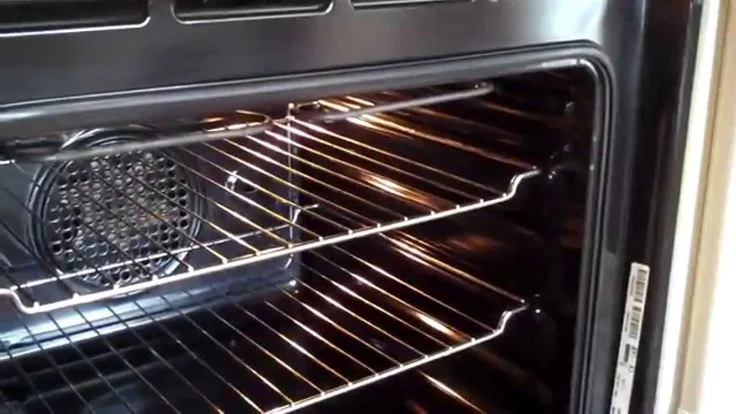 Why Choose Our Oven Cleaning Service?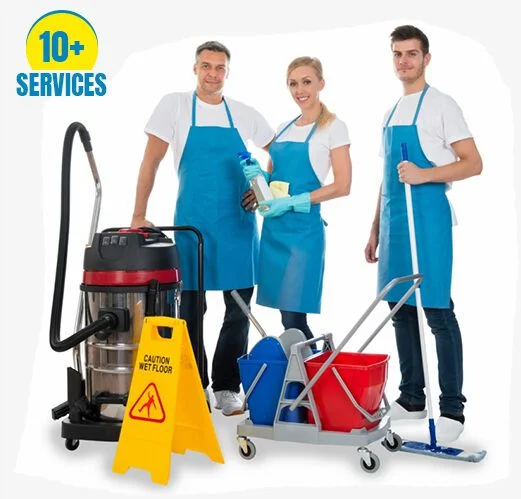 Ready to book your Oven Cleaning? Need cleaning done on short notice, You're just two clicks away! simply click the "Booking" button to schedule your cleaning service Or Call 1300 280 576.
Why Is Oven Cleaning Important?
Introduction:
Oven cleaning is often a task that gets pushed to the bottom of the to-do list. However, there are many reasons why regular oven cleaning should be a priority in your home.
1. Health and Safety
The most significant reason for keeping your oven clean is for health and safety purposes. Over time, grease and food residue can build up inside the oven, which can cause smoke, fumes or even fires during cooking. Not only does this pose an enormous risk to our health but also those who live with us in our homes.
2. Better Taste
A clean oven enhances the quality of baked goods by ensuring consistent temperatures while cooking cakes and biscuits; it may affect their final texture or taste if any residue darkens at high heat.
3. Durability
Proper maintenance extends its life span considerably when appliances get used frequently without adequate cleanup after use; then they tend not to last long enough as specified on manuals.
4.Saves Money on Energy Bills
When ovens become dirty and cloggy with grease from previous uses over time thermostats start malfunctioning thereby reducing energy efficiency (higher electricity bill).
Conclusion: Regularly cleaning your oven prevents these unwanted issues that can lead to additional expenses such as repairs/replacement costs resulting from neglecting them in due diligence every so often – invest some elbow-grease into maintaining one of the essential household assets you have!
Don't just take our word for it; our satisfied clients speak volumes about our commitment to quality and customer satisfaction. Harry and his team have been praised for their professionalism and flexibility, and our clients are always impressed by the high standard of our cleaning services.
The owner is lovely, please reach out to the owners if you need to chat about anything and they'll fix it all up.
Needed a temporary cleaner while our regular cleaner on holiday. Harry and his team were professional, did a good job, were on time, and flexible when we needed to change dates last minute. Highly recommend and would use again.
Excellent job . Brand new home after the clean .
The guy they sent did a amazing job. Toyin & Jide Momodu from united home services- I am very impressed with the service provided .10 stars
Madness_ Within
01/11/2022
The cleaning is so professional and high standard. All staff have been very kind and understanding, they are willing to do all jobs without hesitation and such a good price. I am very happy to have them return ongoing.
Job well done Cleaners reported finding of money grateful for their honesty ,Excellent job
Booking was easy, I received the quote very quick, and the two cleaners who came were very polite and did a great job at cleaning my place.Would recommend 🙂
Cleaner arrived on time and cleaned the house to a high standard in a relatively short amount of time - great service.
Hi, I got my house cleaned by using the service of Best local cleaners. They do a good job, prompt and charges are what they quote (no hidden charges). I will surely recommend them !! Thanks
Frequently Asked Questions
 Below are some of the common Frequently asked questions related to the Oven Cleaning. If you cannot find an answer to your question, Please visit our FAQ Page or Please reach us at sales@bestlocalcleaners.com.au if you cannot find an answer to your question.
Frequently Asked Questions
Please contact us today for a FREE quote on any cleaning service.
We look forward to hearing from you! Call Best Local Cleaners 1300 280 576 or submit your inquiry online via our quick contact form. One of our consultants will be in touch within a few hours.
Ready to Work Together? Build a project with us!
Best Local Cleaners understands their customers' requirements, needs, and expectations. 
Challenges of Oven Cleaning
Ovens are an essential component of household appliances and commercial kitchens. However, despite regular usage ovens tend to accumulate grease and grime that requires deep cleaning. The process of oven cleaning can be daunting, time-consuming, and challenging task for most people as it involves several crucial factors to consider.
One significant challenge is the choice of appropriate cleaning agents. While readily available chemical cleaners may seem convenient; they often contain harsh chemicals capable of damaging the surface or causing irritation when inhaled. Natural alternatives such as baking soda can also pose a risk if not used with care; incorrect measurements mixed into unknown substances could release fumes that cause respiratory irritations.
Another vital factor to consider while cleaning an oven is its accessibility given all nooks and crannies inside its cavity shape differently from different models which present challenges on how clean them satisfactorily This makes it necessary for individuals unfamiliar with their products manual's operating instructions like rack placements or self-cleaning modes before attempting any form of added mechanical intervention during cleansing
The third challenge encountered in oven washing activities is heat control – particularly when scrubbing surfaces around heating elements or burners.- aware personnel must ensure each componment has cooled completely before proceeding Moreover fan placement inspection should form part standard safety procedures lest one gets burnt handling hot objects whilst trying reach tight corners where buildup accumulates
In conclusion,it's evident there are considerable obstacles presented by Oven Cleaning as required knowledge about proper utensils maintenance combined with prolonged heating applications intended softening dried-on leftover bits stains accumulated dirt regains shine thus requires due diligence .Therefore persistence both ways yields desirable results reducing potential hazards making meal prep much more enjoyable experiences produces superior dishes served less chance cross contamination bacteria transmission limited organoleptic quality impairment recurring issues give way overall satisfaction
Useful Information for Oven Cleaning
Oven cleaning is a necessary household chore, yet it's often neglected or put off due to its complexity and time-consuming nature. However, with these detailed tips, keeping your oven clean will be easier than ever before.
Firstly, always make sure your oven is switched off and cooled down completely before beginning the cleaning process. Remove any visible debris such as loose crumbs from the inside of the oven using a damp cloth or sponge. Once done with this initial step, prepare an all-purpose cleaner solution by mixing warm water and baking soda in a ratio of three parts baking soda to one part water. Apply this solution generously to all surfaces inside the oven including racks but avoid applying it to heating elements.
Leave for at least 30 minutes; if grease build-up on internal walls appears heavy-duty use undiluted white vinegar directly applied onto affected areas first then follow up with bicarbonate based mix scrubbing until surface buildup has been removed entirely (usually takes five-to-ten minutes) followed by wiping away remaining residue left over afterwards.
After that remove any ash-like substance still lingering within cavity space while spraying some more white vinegar diluted solutions randomly around cooking area; rinse everything well after having used elbow grease upon appliances thoroughly beforehand allowing subsequent residues piling up too much again later on soon enough since prevention's always better than cure even when maintaining ovens so wipe them dry and leave door open whenever possible thus ensuring built-in fan functions work efficiently thereafter automatically helping ventilation processes able reduce future dirtiness via decreasing humidity levels immediately surrounding equipment overtime itself permanently avoiding overall degradation of performance during usage times meaning continually adhering crucial aspects assured reducing potential unnecessary energy costs greater efficiency attained through covering every square inch available!
In conclusion: Oven cleaning may seem like tedious work initially but following these simple steps outlined above can help you keep yours shining like new for longer periods preventing accumulation unwanted substances responsible damaging automatic functioning mechanisms beyond mere superficial aesthetics enhancing functional aspects thereof instead maximizing its lifespan providing healthier, safer kitchen overall.
Please note: The information provided on this page is for guidance purposes only. It is not to be taken as legal advice and should not be used as a substitute for appropriate legal counsel. Always consult with a professional in the relevant field for legal or official advice.
If you're not confident in your cleaning abilities, or simply don't have the time to complete the cleaning to a high standard, consider using our professional oven cleaning services.