End of Lease Cleaning North Canberra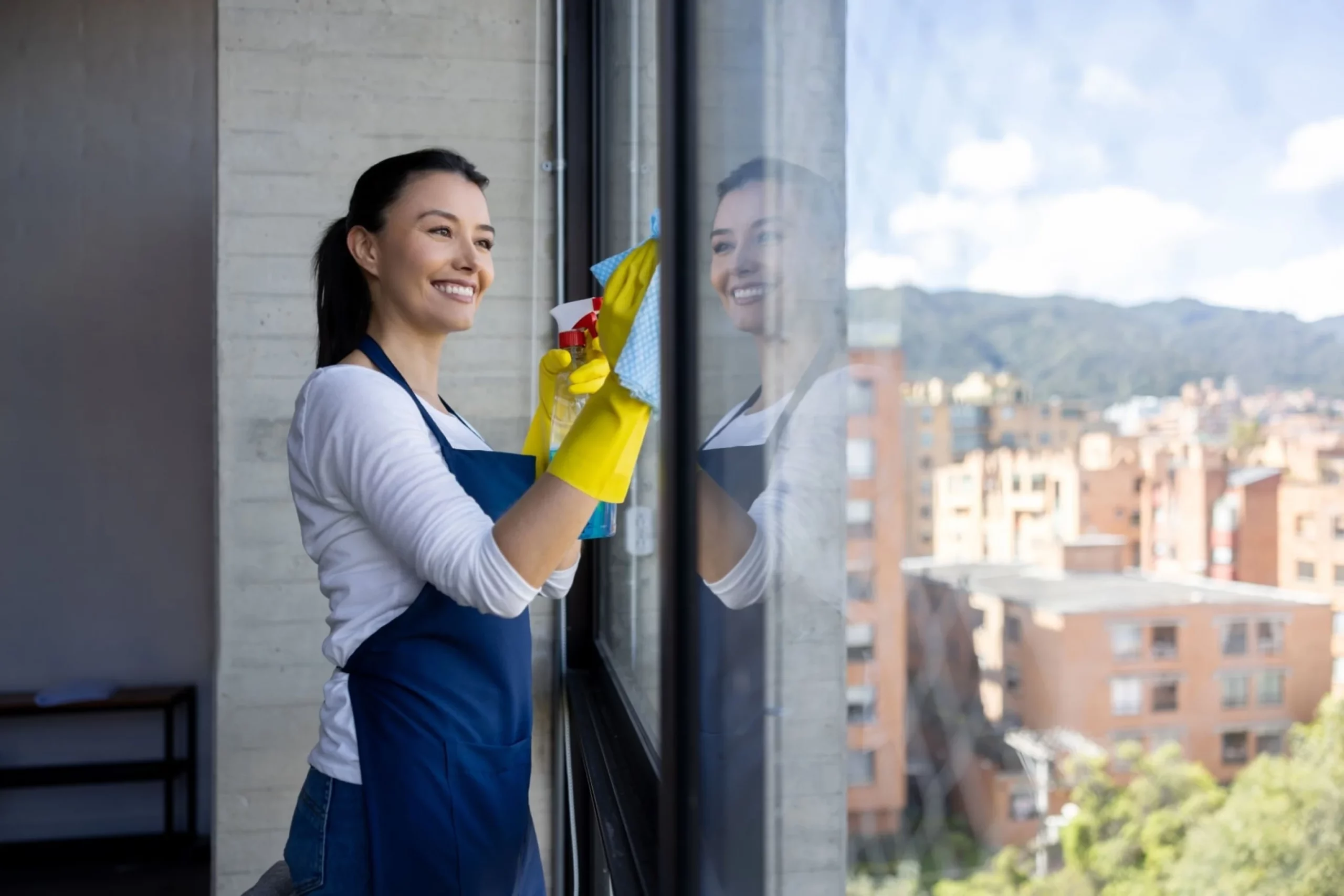 End of lease cleaning prices Starting from 289*
End of Lease Cleaning Services North Canberra
Are you in need of end-of-lease cleaning services in North Canberra? Look no further! At Best Local Cleaners, we are dedicated to providing you with a hassle-free and exceptional cleaning experience.
Our specialized End Of Lease Cleaning comes with a Bond Back Guarantee that lasts for 72 hours. In the event that your agent or landlord identifies any concerns with the completed cleaning, we will gladly return at no additional cost to re-clean. Please note that certain Terms and Conditions apply. 
Expert End of Lease, Bond, Vocate, and Lease End Cleaning Services
The terms end of lease cleaning, bond cleaning, vacate cleaning, and lease end cleaning all refer to one service, ensuring your rental property is left in impeccable condition when you vacate. At Best Local Cleaners, we provide expert cleaning services tailored to your needs, irrespective of the term you use to describe them. Our team will meticulously clean your house leaving it in a sparkling condition. We provide a comprehensive package that includes an array of cleaning services.
Searching for a dependable and budget-friendly end-of-lease cleaning service in North Canberra? Your search ends here!
Choose Best Local Cleaners – a trusted and professional cleaning company deeply rooted in North Canberra. We're not just a service provider here; we are also part of the community. Our cleaning team appreciates the distinctive appeal of North Canberra and fully understands the specific cleaning requirements of our local clients. Delivering top-quality cleaning services to this delightful suburb, many of our diligent staff members also call this place their home. Committed to supporting our neighbours with clean and comfortable living spaces, we take great pride in serving the North Canberra community. Let us help you keep your home spotless!
North Canberra is a bustling metropolis located in the Australian Capital Territory. As the administrative heart of Canberra, it offers a range of attractions and amenities for both residents and visitors alike. The area is known for its stunning natural scenery, including picturesque parks and nature reserves. Residents enjoy a high standard of living, with access to top-notch schools, healthcare facilities and a thriving business district. With its vibrant cultural scene and excellent public transport network, North Canberra is the perfect place to call home.
Experience the difference of personalized service, right here in North Canberra. Connect with us today and let's make your home shine together!
Lease End Cleaning Services North Canberra
Our teams will meticulously clean every corner of your house to achieve a pristine finish. We provide top-rated professional cleaners for your Bond clean, equipped with all necessary products and equipment. We offer a comprehensive End of Lease Clean package that includes a wide range of cleaning services to cater to all your needs. Here's what our package includes: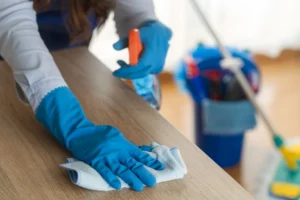 Vacuuming
Hard Floor Mooping

Cobwebs removal (internal only)

Light switches/Power points cleaning

Doors spot cleaning

Skirting boards wiping

Air conditioner wiping and filter cleaning (split system, not ducted system

Ceiling Fans Dusted and Wiped.
Wall marks(spot cleaning)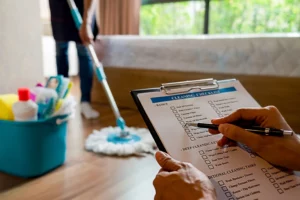 Sink sanitizing and polishing

Cupboards wiping inside and out

Bench top cleaned

Range Hood exterior an d filters cleaned

Stove cleaning
Dishwasher exterior
Oven cleaned using proper oven cleaner
Internal clean of oven/grill including glass
All grass/drime is removed 
Wipe down and clean on front of clean.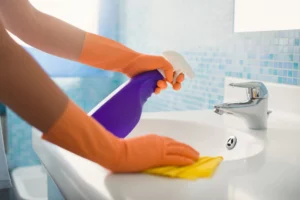 Vanity cleaned inside and out

Shower/Bath cleaned including tiles and screens

Drawers and cabinets cleaned in and out

Toilet cleaned

Mold removal (ceiling mold not included)

Exhaust fan cleaned exterior

Mirrors and glass surfaces Cleaned

Clean, vacuum, and mop floors

Clean and dry buff sinks & taps

Clean high touch point areas (door handles/light switches)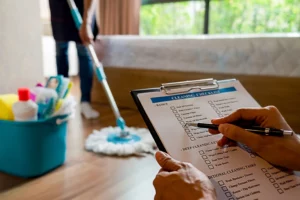 Clean cupboards & wardrobes

Clean glass surfaces & mirrors

Clean tracks of all window frames (inside only)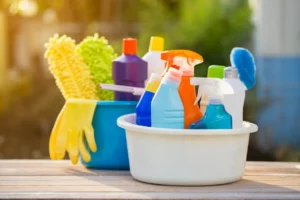 Clean down and wipe all bench-top surfaces

Clean and dry buff sinks & taps

Clean, vacuum, and mop floor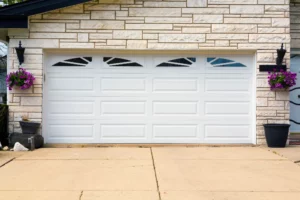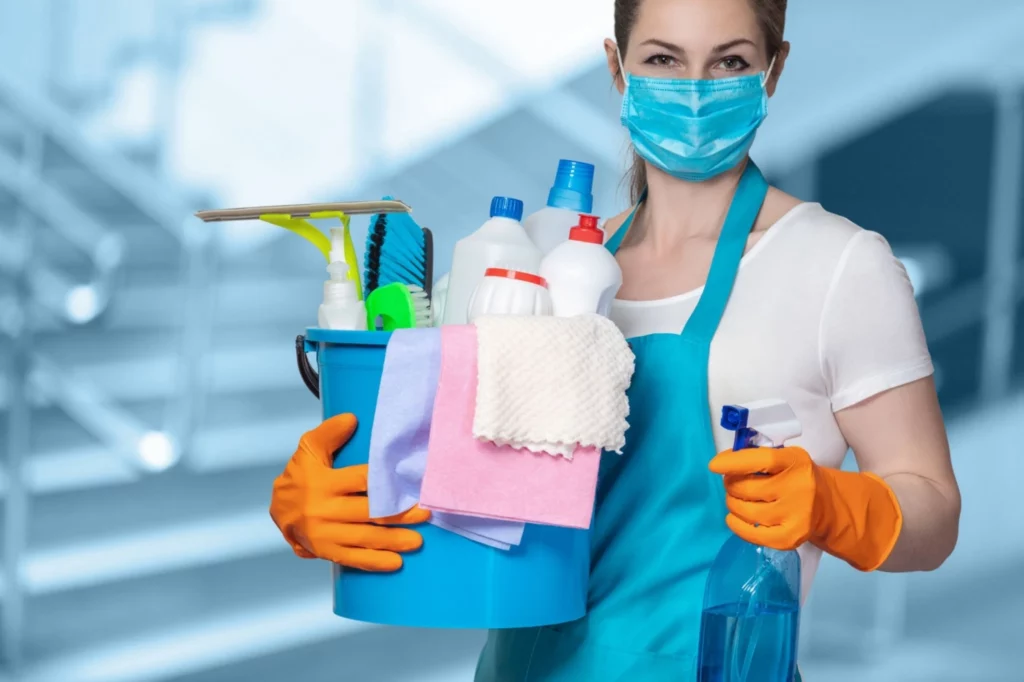 Additional Cleaning services available to suit your needs
Our Lease End Cleaning packages are comprehensive and designed to cater to a wide range of cleaning needs for a smooth move-out process. However, to maintain flexibility and fairness in our pricing, there are certain specialized cleaning tasks not included in the standard package. These are services that not every home requires but can be added to your cleaning service at a small additional cost.
| Lease End Cleaning - Additional Services | Description |
| --- | --- |
| Balcony | Sweep and Mop |
| Blind Cleaning | Wipe down, dusting and general blind cleaning |
| Carpet Steam Cleaning | Professional steam clean of carpet and other items where applicable |
| External Window Washing | Wipe down of glass surface and cobweb removal around accessible areas (up to 2 step ladder) |
| Floor Tiles Grout Cleaning | Floor tiles grout cleaning |
| Fridge | Wipe down of outside and internal accessible surface (must be empty) |
| Garage Clean Up | Wipe down, dust and sweeping of all accessible areas, mop |
| Wall Wash | Wipe down and dusting of walls (Charge per room) |
Stressed About End of Lease Cleaning During Your Move Out in North Canberra?
Don't stress about end-of-lease cleaning in North Canberra​ – leave it to the professionals at Best Local Cleaners! With our experienced team, transparent pricing, and 72-hour bond-back guarantee* Terms and Conditions apply, you can be confident that you're in good hands. Contact us today for a no-obligation quote and experience the difference with Best Local Cleaners!
So why not make your move even easier by booking our End of Lease and Moving services together? Save time, money, and hassle – all with one simple booking
Why Choose Our End Of Lease Cleaning Services?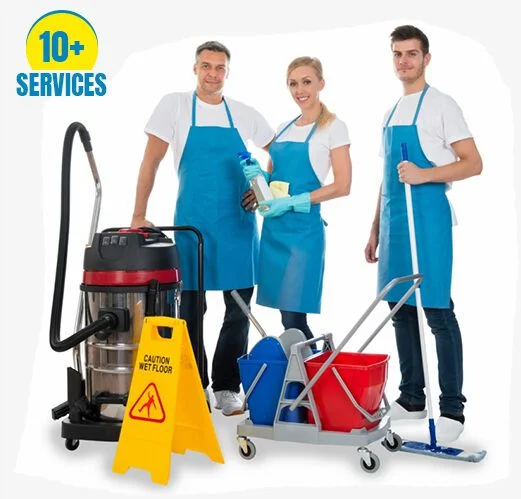 How Much Does Bond Cleaning Cost?
The cost varies from State to State, You can use our Quick and Easy Online Quote Calculator:
Estimate the cost of your lease end cleaning
Adjust the options based on your property's size and condition
Add carpet steam cleaning if needed 
 The calculator displays the total cost of the cleaning service based on the selected options. The calculator is easy to use and provides an estimate for the cost of an Bond cleaning service in seconds.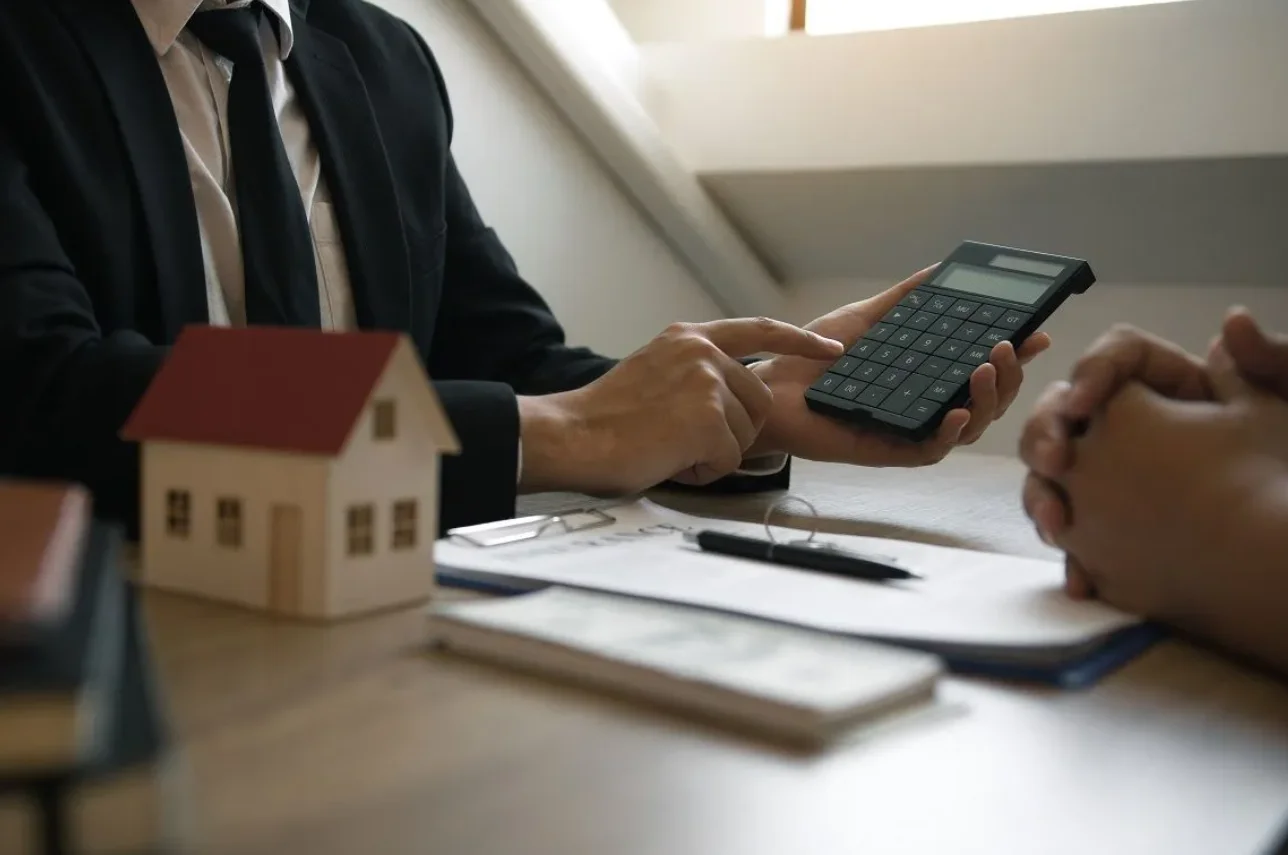 End of Lease Calculator
Number of Bedrooms:
Number of Bathrooms/Ensuites:
Number of Living Rooms/Dining Rooms/Lounges/Family Rooms:
Carpet Steam Cleaning? (No of Room(s):
Condition of House:
Ready to book your end-of-lease cleaning? Need cleaning done on short notice, You're just two clicks away! simply click the "Booking" button for your City to schedule your cleaning service. Or Call 1300 280 576.
Why Is Lease End Cleaning Important?
Are you nearing the end of your lease agreement? If so, it's important to know what is expected in terms of cleaning before you leave. Many landlords require tenants to perform a thorough lease end cleaning to ensure that the property is left in excellent condition for future renters. In this article, we'll discuss why lease end cleaning is essential.
Maintaining The Property
The primary reason for conducting a move-out clean-up is property maintenance. It ensures that your rental unit is returned in top-notch shape without any damage or signs of wear and tear. This not only restores its value but also prevents the landlord from charging repair fees later on.
Fulfilling Your Legal Obligations
If leasing agreements mandate professional housecleaning at the end-of-lease period, then fulfilling them saves lot hassles while obtaining security deposits back. Not providing an adequate handover would lead legal battles that can consume time & money alike.
Reducing Future Complications
Inadequate cleaning during move out can invite complications down the line such as delayed payments arising due to repairs or charges towards replacement costs if damaged items are encountered by agents/owners or subsequent tenants, poor references from prior owners unavailable owing to unfulfilled obligations leading into repercussions etc.,
Ultimately there are many good reasons why performing an extensive clean up prior relinquishing rented property makes sense both practically and financially!
Don't just take our word for it; our satisfied clients speak volumes about our commitment to quality and customer satisfaction. Harry and his team have been praised for their professionalism and flexibility, and our clients are always impressed by the high standard of our cleaning services.
The owner is lovely, please reach out to the owners if you need to chat about anything and they'll fix it all up.
Needed a temporary cleaner while our regular cleaner on holiday. Harry and his team were professional, did a good job, were on time, and flexible when we needed to change dates last minute. Highly recommend and would use again.
Excellent job . Brand new home after the clean .
The guy they sent did a amazing job. Toyin & Jide Momodu from united home services- I am very impressed with the service provided .10 stars
Madness_ Within
01/11/2022
The cleaning is so professional and high standard. All staff have been very kind and understanding, they are willing to do all jobs without hesitation and such a good price. I am very happy to have them return ongoing.
Job well done Cleaners reported finding of money grateful for their honesty ,Excellent job
Booking was easy, I received the quote very quick, and the two cleaners who came were very polite and did a great job at cleaning my place.Would recommend 🙂
Cleaner arrived on time and cleaned the house to a high standard in a relatively short amount of time - great service.
Hi, I got my house cleaned by using the service of Best local cleaners. They do a good job, prompt and charges are what they quote (no hidden charges). I will surely recommend them !! Thanks
Frequently Asked Questions
 Below are some of the common Frequently asked questions related to the Lease End Cleaning. If you cannot find an answer to your question, Please visit our FAQ Page or Please reach us at sales@bestlocalcleaners.com.au if you cannot find an answer to your question.
End of Lease Cleaning Services Frequently Asked Questions
Please contact us today for a FREE quote on any cleaning service.
We look forward to hearing from you! Call Best Local Cleaners 1300 280 576 or submit your inquiry online via our quick contact form. One of our consultants will be in touch within a few hours.
Ready to Work Together? Build a project with us!
Best Local Cleaners understands their customers' requirements, needs, and expectations. 
Challenges of Lease Cleaning
Moving can be an exciting yet challenging experience. While it marks the beginning of a new chapter, there are many tasks that require attention in order to ensure a smooth relocation process. One such challenge is end-of-lease cleaning. Typically, when renting a property or space, landlords and owners expect tenants to perform proper cleaning tasks before moving out. End-of-lease cleaning involves comprehensive deep-cleaning procedures designed to leave rented spaces spotless for the next tenant's arrival.
It is essential that you take this task seriously as uncleaned areas may lead to deductions from your security deposit leaving you with less money than anticipated which will add insult yo injury after paying huge charges including move-in costs among others at inception of lease agreement It may help engage professional cleaners since they have necessary equipment and expertise needed for thorough cleansing. During moving day itself, transporting bulky furniture pieces presents another set of challenges such as disassembling them into manageable sizes hence most persons prefer hiring a licensed removal company.
In addition to these practices creating time plan that carries with its schedule on changeover utility accounts so doesn't remain responsible if those bills come late affecting credit scores too.It has been said getting ahead early ensures smoother transition saving you last minute rush while ensuring every aspect covered effectively thus keep stress levels down during what could possibly become rather anxiety-ridden season
To summarise taking on any form maintenance responsibilities alone without reflecting all requirements beforehand first brings negative challenges along road worth considering how effective each option might turn out leaves only positive implications remaining – staying informed alongside preparation should always read top agenda common interest
What happens if the end of lease inspection report finds cleaning issues.
Cleaning issues detected in an end-of-lease inspection report can be a cause of concern for tenants who are about to move out. This is because a clean and organized property is one of the critical factors taken into account when determining whether or not the security deposit should be refunded. Therefore, if you have been notified about cleanliness issues discovered during your end-of-tenancy inspection, it's vital to take immediate action.
To start with, review your lease agreement and check what it says regarding cleaning responsibilities before vacating the premises. You may also want to touch base with previous tenants or seek advice from professional cleaners on how best to tackle any specific areas that need attention.
Depending on the extent of cleaning required, consider hiring professional cleaners who specialize in end-of-lease services as they know precisely what needs looking after. Alternatively, gather supplies like mops, brooms, buckets and disinfectant solutions then allocate adequate time needed for thorough cleaning.
Once complete you can send documentation such as photographs showing before and after conditions alongside receipts or hire notices supporting evidence demonstrating proof of diligence making requests for these charges has much more success while having proper credentials.
In conclusion taking care during this final cleansing phase provides assurance that all required actions were completed saving disputes over physical quality moving forward guaranteeing no concerns arise protecting tenant rights altogether resulting in fair reimbursement returns deposited back into personal possession assuring them leaving their rental space responsibly cleaned at its very ends being celebrated by landlords everywhere!
How to resolve a dispute with real estate agent or Landlord
End-of-lease cleaning disputes are a common occurrence in the rental industry, and it is essential that property managers effectively resolve them. One approach to ensuring effective resolution of end-of-lease cleaning disputes is by clearly outlining expectations before tenants sign their lease agreement. This should include detailed information about what needs to be cleaned, how it should be cleaned, and any specific areas or items that need extra attention. Additionally, providing a move-out checklist can help both parties stay organized during the process.
Once an issue has been identified at the end of a tenancy period, prompt action must be taken to address it. Communication between both parties is crucial for resolving issues amicably and efficiently. Property managers should maintain an open line of communication with tenants via email or phone calls regarding any concerns they have related to cleanliness standards not being met.
Lastly, if necessary legal intervention may occur as most agreements usually come backed up by laws which contain penalties clauses for such situations seeing all points are kept in check concerning this matter would prevent future dispute arising after tenant leaving the premises leading into smooth transition between managing agents giving good reputation impact on everyone involved herein making sure maintaining reasonable nature throughout entire process will set precedent having far-reaching ramifications!
Useful Information for Lease Cleaning
If you're a landlord or property manager, one of the most important tasks that you have to oversee is end-of-lease cleaning. This involves making sure that your rental unit is in pristine condition before new tenants move in.
To make things easier for yourself, it's helpful to create a detailed sample checklist for end-of-lease cleaning tasks. Here are some items that you should consider including:
1. Dusting: Make sure all surfaces are thoroughly dusted and free of any debris or dirt.
2. Vacuuming and mopping: Every nook and cranny needs attention when it comes to floors so be sure not to miss anything such as corners, baseboards etc
3. Windows and glass doors: Clean any windows inside out with a high-quality window cleaner solution followed by drying them off ensuring there won't be streaks left behind
4. Walls & Skirting boards/Ceilings : Ensure they look clean by wiping down walls/skirting boards carefully with soap solution following up on ceilings if necessary however we recommend hiring an expert team who can professionally do this without damaging paintwork
5.Kitchen appliances; Oven/stove-tops/refrigerators/microwaves/dishwashers/Trash cans must cleaned from top-to-bottom leaving zero leftovers e.g.old fridge boxes etc By professionaly removing burn stains/scuffs anywhere within appliance areas
6.Bathrooms – Sink/tub/toilet/floor/shower wall tiles/mirror/cabinets need thorough cleaning just like kitchen areas but be extra cautious here since using bleach may damage delicate assets i.e chrome faucets thus only leave this task upon user-friendly products which would fulfill cleanliness standards at-hand flawlessly reminiscent of Non chemical cleaners popularised these days
These are just a few ideas for what could go on your sample checklist – feel free enough anytime adding /removing accordingly depending on specifics catered after careful observations . Creating such checklists helps ensure that you don't overlook any important tasks, and makes it easier to stay organized as you prepare your rental unit for new occupants.
Please note: The information provided on this page is for guidance purposes only. It is not to be taken as legal advice and should not be used as a substitute for appropriate legal counsel. Always consult with a professional in the relevant field for legal or official advice.

If you're not confident in your cleaning abilities, or simply don't have the time to complete the cleaning to a high standard, consider using our professional end-of-lease cleaning services. We can help ensure your rental property is left in the best possible condition, helping you to get your bond back and avoid any issues with your landlord or property manager.