Oven Cleaning Molonglo Valley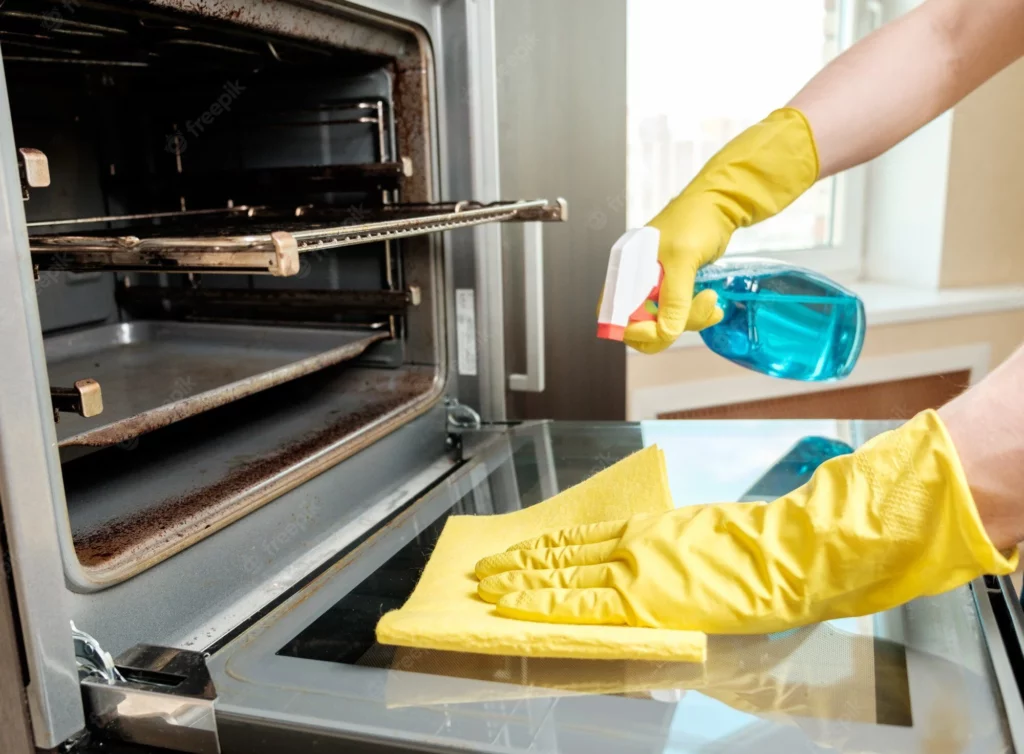 Oven Cleaning Services Molonglo Valley
Need Oven Cleaning? We can help you restore your oven to excellent condition every time with our unique and creative oven cleaning technology.
We are experts in high-quality oven cleaning. It is our job to make cleaning your oven as simple as possible and to restore its lustre. We can help you restore your oven to excellent condition every time with our unique and creative oven cleaning technology.
All our Cleaners are thoroughly trained and security checked and take pride in their work. Contact us to book your Professional Oven Cleaning service in Canberra today.
Looking for Oven Cleaning service in Molonglo Valley? Your search ends here!
Choose Best Local Cleaners – a trusted and professional cleaning company deeply rooted in Molonglo Valley. We're not just a service provider here, we are also part of the community. Our cleaning team appreciates the distinctive appeal of Molonglo Valley and fully understands the specific cleaning requirements of our local clients. Delivering top-quality cleaning services to this delightful suburb, many of our diligent staff members also call this place their home. Committed to supporting our neighbours with clean and comfortable living spaces, we take great pride in serving the Molonglo Valley community. Let us help you keep your home spotless!
Molonglo Valley is a growing suburb located in the Canberra region of Australia. Known for its picturesque views and pristine natural surroundings, the area is home to an increasing number of families and young professionals seeking a peaceful and sustainable lifestyle. With a focus on community, Molonglo Valley offers a range of amenities, including parks, walking trails, cafes and shops. Transport options are also convenient, with easy access to major roads and public transport.
Experience the difference of personalized service, right here in Molonglo Valley. Connect with us today and let's make your home shine together!
Professional Oven Cleaning Includes: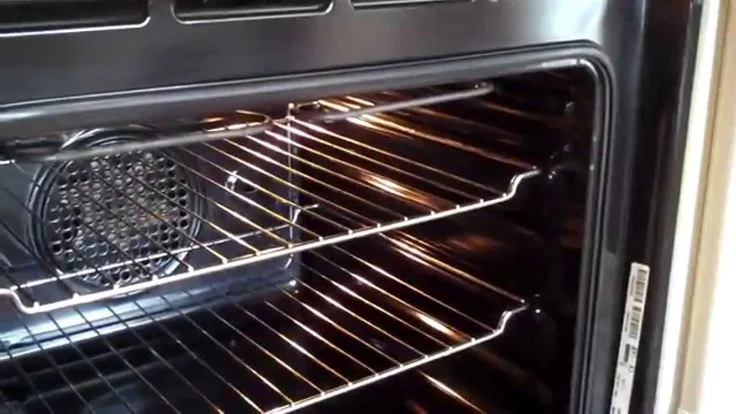 Why Choose Our Oven Cleaning Service?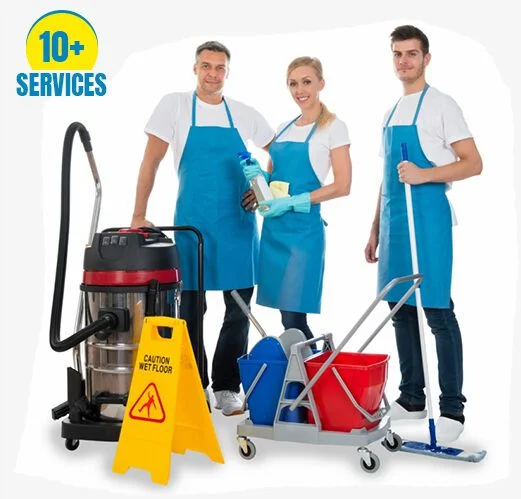 Ready to book your Oven Cleaning? Need cleaning done on short notice, You're just two clicks away! simply click the "Booking" button to schedule your cleaning service Or Call 1300 280 576.
Why Is Oven Cleaning Important?
As a crucial component of any kitchen, an oven sees heavy use on a daily basis, accumulating grease and grime that can affect its functionality over time. Not only does regular cleaning keep the appliance looking hygienic and attractive, but it also ensures that it is functioning at optimal levels.
1. Safety concerns
One key reason to clean your oven regularly is safety. Grease accumulations can lead to smoke or even actual fire if left for too long, posing both a danger to you and structural damage to the unit itself.
2. Healthy living
The accumulation of food debris inside ovens attracts pests which could interact during cooking procedures with fresh ingredients bringing germs into meals which could cause several health hazards.
3. Improved cooking quality
Baked-on residues not only smell unpleasant but they alter taste when transfers onto other dishes in the main compartment while causing charred bits complicating further recipes so always make this activity your priority!
In conclusion, investing time and effort in keeping your oven clean offers significant benefits beyond just aesthetic appeal including personal wellness. Whether using self-cleaning modes or manual scrubbing techniques makes no difference as long as deep cleaning maintenance practice occurs weekly!
Don't just take our word for it; our satisfied clients speak volumes about our commitment to quality and customer satisfaction. Harry and his team have been praised for their professionalism and flexibility, and our clients are always impressed by the high standard of our cleaning services.
The owner is lovely, please reach out to the owners if you need to chat about anything and they'll fix it all up.
Needed a temporary cleaner while our regular cleaner on holiday. Harry and his team were professional, did a good job, were on time, and flexible when we needed to change dates last minute. Highly recommend and would use again.
Excellent job . Brand new home after the clean .
The guy they sent did a amazing job. Toyin & Jide Momodu from united home services- I am very impressed with the service provided .10 stars
Madness_ Within
01/11/2022
The cleaning is so professional and high standard. All staff have been very kind and understanding, they are willing to do all jobs without hesitation and such a good price. I am very happy to have them return ongoing.
Job well done Cleaners reported finding of money grateful for their honesty ,Excellent job
Booking was easy, I received the quote very quick, and the two cleaners who came were very polite and did a great job at cleaning my place.Would recommend 🙂
Cleaner arrived on time and cleaned the house to a high standard in a relatively short amount of time - great service.
Hi, I got my house cleaned by using the service of Best local cleaners. They do a good job, prompt and charges are what they quote (no hidden charges). I will surely recommend them !! Thanks
Frequently Asked Questions
 Below are some of the common Frequently asked questions related to the Oven Cleaning. If you cannot find an answer to your question, Please visit our FAQ Page or Please reach us at sales@bestlocalcleaners.com.au if you cannot find an answer to your question.
Frequently Asked Questions
Please contact us today for a FREE quote on any cleaning service.
We look forward to hearing from you! Call Best Local Cleaners 1300 280 576 or submit your inquiry online via our quick contact form. One of our consultants will be in touch within a few hours.
Ready to Work Together? Build a project with us!
Best Local Cleaners understands their customers' requirements, needs, and expectations. 
Challenges of Oven Cleaning
Cleaning an oven is a task that many homeowners find to be quite challenging. Despite their best intentions, most people dread the thought of tackling this chore and often put it off for as long as possible. The challenges associated with cleaning ovens are numerous, ranging from difficulty in reaching certain areas of the appliance to having inadequate tools or cleaning agents.
One significant challenge when it comes to oven cleaning is dealing with stubborn stains and grease buildup on key components such as burner grates or racks. Not only can these spots be hard to remove, but they can also emit unpleasant smells if left unchecked for too long.
Another common issue faced by those tasked with oven cleaning involves accessing all parts of the appliance effectively. Ovens come in different shapes and sizes; some may have tight corners or crevices that are difficult to reach without proper equipment.
A lack of suitable products can further complicate things since not every product on the market works well for every kind of dirt found inside an oven. Some substances require particular forms of chemical cleaners while others need specialized brushes or scrubs for removal-a one-size-fits-all approach never applies here!
Overall, despite its inherent difficulties-oven cleansing carries several advantages including optimizing energy efficiency leading better cooking results food unblemished free from odors taste delicious nutritious-giving consumers better-than-average quality dishes at reasonable costs compared other options available today's marketplace perfect way life! It's worth noting that hiring professionals trained do this job instead could save you time money ultimately lead increased safety satisfaction end users alike!
Useful Information for Oven Cleaning
Maintaining a clean oven not only enhances its longevity but also ensures that it performs optimally. Most of the time, we place our food in an oven without imagining how much grime or grease has accumulated on its surfaces over time. A dirty and greasy oven may compromise the taste and quality of your meals, all while posing health concerns for those who consume them.
Here are some detailed tips to get your oven sparkling clean:
Firstly, ensure to switch off the plugin outlet before you start cleaning. Check inside your appliance regularly by using a flashlight every few weeks or so – take note of any clustering spots where dust typically accumulates.
Next up is turning on self-clean mode if available – they're designed with efficient burners that produce high temperatures capable enough to incinerate any messes within seconds! But be careful when doing so as this process releases smoke which can set fire alarms-off therefore; maintain proper ventilation during operations and remove anything flammable from around the area.
If you opt-out from using high-temperature options offered by modern appliances; traditional elbow-grease is still recognized as one effective way in ensuring spotless success: use baking soda mixed with water until forming into paste-type consistency then gently apply onto cooked-on spillages after removing trays/racks/grates beforehand (which should be washed separately) leaving mixture applied for 15 minutes & wiping out remaining residue via scrubbing sponge/cloth promptly thereafter rinsing thoroughly afterwards.
Regardless of what method used for cleaning remember always exercise caution especially regarding handling harsh chemicals like fumes emitted from commercial abrasives such as heavy-duty cleaners containing sodium hydroxide commonly found at hardware stores as well wearing appropriate wear gloves protecting against potential skin irritants finding footing within dangerous mixtures causing accidental injury outweighing risks taking shortcuts saving valuable time proving costly down line little effort paid attention up front investing returning dividends long-term maintenance promoting safety overall hygiene daily usage experienced multiple endeavors various recipes created making most your oven's true potential.
Please note: The information provided on this page is for guidance purposes only. It is not to be taken as legal advice and should not be used as a substitute for appropriate legal counsel. Always consult with a professional in the relevant field for legal or official advice.
If you're not confident in your cleaning abilities, or simply don't have the time to complete the cleaning to a high standard, consider using our professional oven cleaning services.