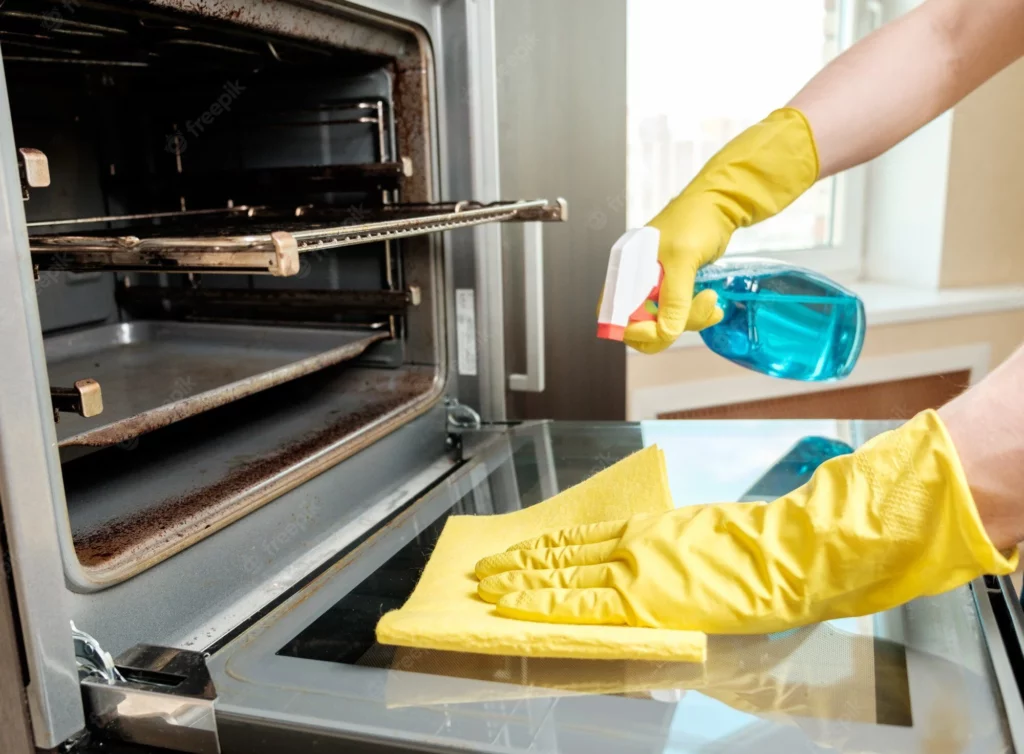 Oven Cleaning Services Queanbeyan
Need Oven Cleaning? We can help you restore your oven to excellent condition every time with our unique and creative oven cleaning technology.
We are experts in high-quality oven cleaning. It is our job to make cleaning your oven as simple as possible and to restore its lustre. We can help you restore your oven to excellent condition every time with our unique and creative oven cleaning technology.
All our Cleaners are thoroughly trained and security checked and take pride in their work. Contact us to book your Professional Oven Cleaning service in Canberra today.
Looking for Oven Cleaning service in Queanbeyan? Your search ends here!
Choose Best Local Cleaners – a trusted and professional cleaning company deeply rooted in Queanbeyan. We're not just a service provider here, we are also part of the community. Our cleaning team appreciates the distinctive appeal of Queanbeyan and fully understands the specific cleaning requirements of our local clients. Delivering top-quality cleaning services to this delightful suburb, many of our diligent staff members also call this place their home. Committed to supporting our neighbours with clean and comfortable living spaces, we take great pride in serving the Queanbeyan community. Let us help you keep your home spotless!
Queanbeyan is a city located in the southeastern region of New South Wales, Australia. Situated on the banks of the Queanbeyan River, it serves as a major historical and cultural center for the region. The city is best known for its vibrant arts and cultural scene, as well as its stunning natural landscapes. With a rich history and numerous attractions, Queanbeyan offers visitors an unforgettable experience that truly captures the essence of Australia.
Experience the difference of personalized service, right here in Queanbeyan. Connect with us today and let's make your home shine together!
Professional Oven Cleaning Includes: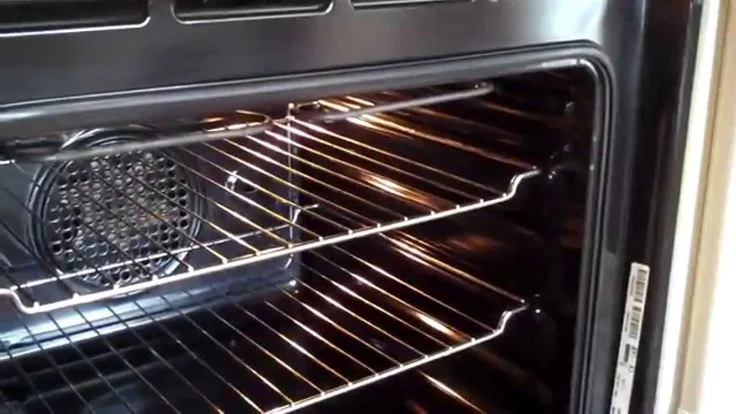 Why Choose Our Oven Cleaning Service?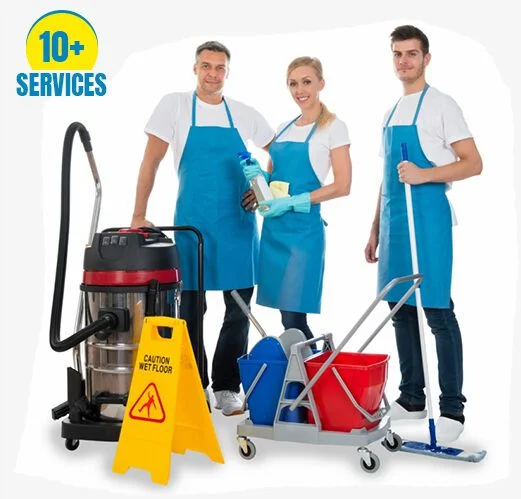 Ready to book your Oven Cleaning? Need cleaning done on short notice, You're just two clicks away! simply click the "Booking" button to schedule your cleaning service Or Call 1300 280 576.
Why Is Oven Cleaning Important?
It's important to keep your oven clean for a number of reasons. Not only is it more hygienic, but there are also safety concerns and the potential for better cooking results.
Safety Concerns
Keeping your oven clean reduces the risk of food or grease residue catching fire in the high heat produced by an oven. Failure to properly maintain your oven could potentially lead to smoke damage or even worse – a dangerous kitchen fire.
Cooking Results
A dirty oven can affect the taste of everything you cook in it due to burning off old debris while baking new dishes. Instead of having flavorful meals, residues from previous meals will impart their taste on current foods being prepared which alters them from their intended flavors.
Also, if an excessive build-up appears within an appliance's interior molding/racks and other surfaces exposed during heated up procedures used when cooking–then this actually impairs its performance since heat cannot be distributed correctly around these surface areas which leads unevenly cooked preferred dish outcomes.
Hygiene Factors
If you're not cleaning out spilled food particles promptly after use then this attracts pests such as mice and insects that won't just stop at nibbling crusty leftovers but rather continue establishing themselves inside – contaminating everything inside near contact points within its walls including vents/heat shield metal components vastly spread across all market brand models today! These health hazards are reason enough alone why keeping ovens sanitary throughout ownership periods helps protect families against harmful bacteria find ways into placed ingredients we later consume.
Stay safe while producing delicious healthy meal plans thanks so much taking care domestic self-cleaning needs soon enough reap rewards each time using upgraded robust tidy feature infrastructure always ready crunching big holiday feast occasions special events involving multiple guests living spaces alike.
Don't just take our word for it; our satisfied clients speak volumes about our commitment to quality and customer satisfaction. Harry and his team have been praised for their professionalism and flexibility, and our clients are always impressed by the high standard of our cleaning services.
The owner is lovely, please reach out to the owners if you need to chat about anything and they'll fix it all up.
Needed a temporary cleaner while our regular cleaner on holiday. Harry and his team were professional, did a good job, were on time, and flexible when we needed to change dates last minute. Highly recommend and would use again.
Excellent job . Brand new home after the clean .
The guy they sent did a amazing job. Toyin & Jide Momodu from united home services- I am very impressed with the service provided .10 stars
Madness_ Within
01/11/2022
The cleaning is so professional and high standard. All staff have been very kind and understanding, they are willing to do all jobs without hesitation and such a good price. I am very happy to have them return ongoing.
Job well done Cleaners reported finding of money grateful for their honesty ,Excellent job
Booking was easy, I received the quote very quick, and the two cleaners who came were very polite and did a great job at cleaning my place.Would recommend 🙂
Cleaner arrived on time and cleaned the house to a high standard in a relatively short amount of time - great service.
Hi, I got my house cleaned by using the service of Best local cleaners. They do a good job, prompt and charges are what they quote (no hidden charges). I will surely recommend them !! Thanks
Frequently Asked Questions
 Below are some of the common Frequently asked questions related to the Oven Cleaning. If you cannot find an answer to your question, Please visit our FAQ Page or Please reach us at sales@bestlocalcleaners.com.au if you cannot find an answer to your question.
Frequently Asked Questions
Please contact us today for a FREE quote on any cleaning service.
We look forward to hearing from you! Call Best Local Cleaners 1300 280 576 or submit your inquiry online via our quick contact form. One of our consultants will be in touch within a few hours.
Ready to Work Together? Build a project with us!
Best Local Cleaners understands their customers' requirements, needs, and expectations. 
Challenges of Oven Cleaning
Cleaning an oven is not the easiest task. In fact, it can be a daunting challenge for many homeowners. The reason being that ovens are usually heavily coated with grease, oils and splatters from cooking or baking that when left uncleaned over extended periods of time becomes increasingly harder to clean off.
One of the biggest challenges homeowners face when cleaning their ovens is finding effective techniques and products to use. Many people try using household cleaners like soap water, but these often prove ineffective leaving behind residual grime and odors.
Another challenging factor in cleaning an oven comes down to equipment available at one's disposal such as gloves or masks which will safeguard them against potential dangers.
Another factor affecting most individuals' ability to deeply clean their ovens lies on how comfortable they feel taking apart the unit. Oftentimes this step of disassembling removable parts then reassembly seems too intimidating for users who may fear causing irreversible damage
Time management also plays a part because thorough cleaning takes several hours; often extending into multiple days if you're unlucky – during which period your kitchen space cannot function normally – since your main appliance has been pulledApart.
Lastly safety precautions need more emphasis due range heat levels used .Eye protection gear , lightweight clothing mitigates burns
In conclusion, maintenance through regular wiping out before surfaces harden remains a preventative way ensuring minimal stress minimal effort activities so urgent cleaning doesn't arise again.People should consider hiring professional cleaner services whom have adequate gears including wire brushes designed specifically tough scrubbing tasks hence assisting reduce inconvenience.The process may seem overwhelming but following dedicated steps ensures cleanliness no matter what affects households encounter while preparing meals regularly
Useful Information for Oven Cleaning
To maintain the performance and longevity of your oven, it's crucial to keep it clean. Not only does a tidy oven enhance its appearance but also prevent detrimental effects on food quality and flavor. Here are some tips for keeping your oven squeaky-clean.
Firstly, invest in an effective cleaning product specifically designed for ovens or use natural agents such as baking soda, vinegar or lemon juice mixed with water. Avoid using abrasive chemicals that can damage surfaces- always check before purchasing any products.
Secondly, develop a habit of wiping up spills promptly before they dry out by ensuring you regularly check inside the heating element where most drips tend to collect over time – failure to remove them could result in potential fire hazards due to heat buildup when turned on.
Thirdly ensure not leaving area rugs near the cooktop which easily catches dirt and grease from cooking fumes making surrounding floors slippery thereby adding time consuming tasks needing robust attention when cleaning
Fourthly be sure muddled doors – often showing remnants of spilled sauces from previous meals have been wiped correctly with damp clothes until no stain is visible Use soap solution if need be however avoid harsh detergents causing health & safety risks around food consumption For better results gently scrub all parts both sides You don't want yourself getting caught by unpleasant smells resurfacing while serving guests later
Another tip involves following manufacturer's instructions properly,this way prevents accidents occurring during cleanup processes Lastly maintaing regular checks Involves looking after stove elements like greasing racks ;steering clear between transmission systems along with inspecting burnt-out particles readily removed without intervention If signs of deep-rooted issues arise contacting professionals becomes paramount;best avoided messy errors .Ultimately taking good care ensures happier healthier kitchens for all!
Please note: The information provided on this page is for guidance purposes only. It is not to be taken as legal advice and should not be used as a substitute for appropriate legal counsel. Always consult with a professional in the relevant field for legal or official advice.
If you're not confident in your cleaning abilities, or simply don't have the time to complete the cleaning to a high standard, consider using our professional oven cleaning services.