End of Lease Cleaning Weston Creek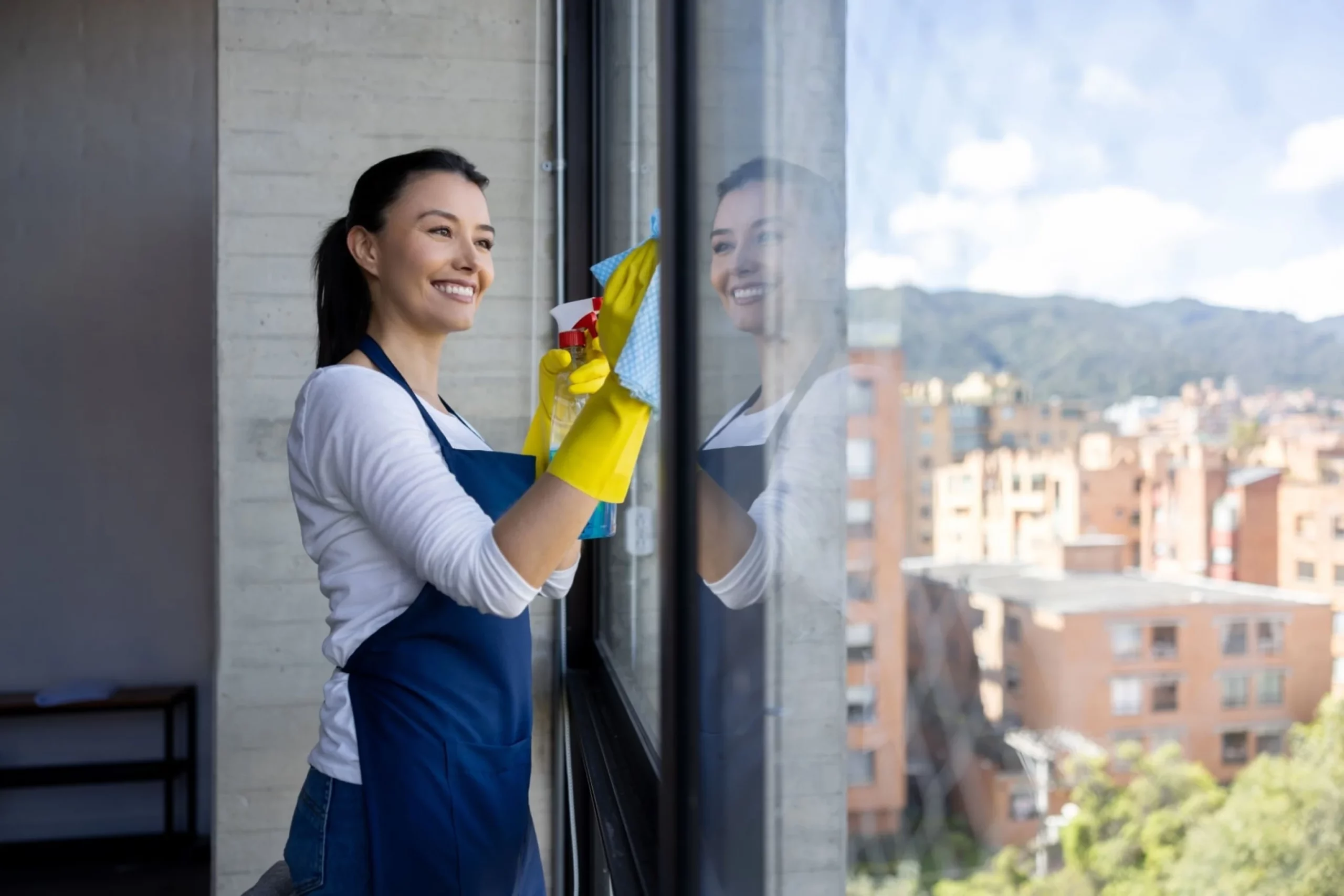 End of lease cleaning prices Starting from 289*
End of Lease Cleaning Services Weston Creek
Are you in need of end-of-lease cleaning services in Weston Creek? Look no further! At Best Local Cleaners, we are dedicated to providing you with a hassle-free and exceptional cleaning experience.
Our specialized End Of Lease Cleaning comes with a Bond Back Guarantee that lasts for 72 hours. In the event that your agent or landlord identifies any concerns with the completed cleaning, we will gladly return at no additional cost to re-clean. Please note that certain Terms and Conditions apply. 
Expert End of Lease, Bond, Vocate, and Lease End Cleaning Services
The terms end of lease cleaning, bond cleaning, vacate cleaning, and lease end cleaning all refer to one service, ensuring your rental property is left in impeccable condition when you vacate. At Best Local Cleaners, we provide expert cleaning services tailored to your needs, irrespective of the term you use to describe them. Our team will meticulously clean your house leaving it in a sparkling condition. We provide a comprehensive package that includes an array of cleaning services.
Searching for a dependable and budget-friendly end-of-lease cleaning service in Weston Creek? Your search ends here!
Choose Best Local Cleaners – a trusted and professional cleaning company deeply rooted in Weston Creek. We're not just a service provider here; we are also part of the community. Our cleaning team appreciates the distinctive appeal of Weston Creek and fully understands the specific cleaning requirements of our local clients. Delivering top-quality cleaning services to this delightful suburb, many of our diligent staff members also call this place their home. Committed to supporting our neighbours with clean and comfortable living spaces, we take great pride in serving the Weston Creek community. Let us help you keep your home spotless!
Weston Creek is an established suburb located in the south-west area of Canberra, the capital city of Australia. This suburban region, surrounded by stunning natural landscapes, offers residents a peaceful and comfortable lifestyle. It boasts of a thriving shopping district, with a variety of shops, cafes, and restaurants. Sporting facilities, parks, and recreation areas provide locals with ample opportunities to stay active and enjoy the outdoors. Weston Creek is a close-knit community with good transport links to other parts of the city, making it an ideal place to live and work.
Experience the difference of personalized service, right here in Weston Creek. Connect with us today and let's make your home shine together!
Lease End Cleaning Services Weston Creek
Our teams will meticulously clean every corner of your house to achieve a pristine finish. We provide top-rated professional cleaners for your Bond clean, equipped with all necessary products and equipment. We offer a comprehensive End of Lease Clean package that includes a wide range of cleaning services to cater to all your needs. Here's what our package includes: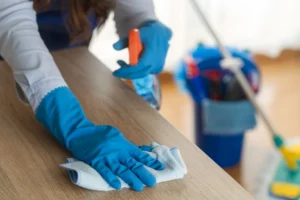 Vacuuming
Hard Floor Mooping

Cobwebs removal (internal only)

Light switches/Power points cleaning

Doors spot cleaning

Skirting boards wiping

Air conditioner wiping and filter cleaning (split system, not ducted system

Ceiling Fans Dusted and Wiped.
Wall marks(spot cleaning)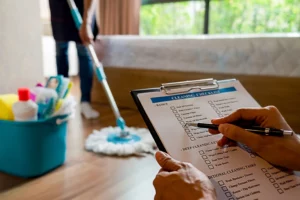 Sink sanitizing and polishing

Cupboards wiping inside and out

Bench top cleaned

Range Hood exterior an d filters cleaned

Stove cleaning
Dishwasher exterior
Oven cleaned using proper oven cleaner
Internal clean of oven/grill including glass
All grass/drime is removed 
Wipe down and clean on front of clean.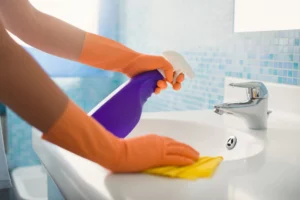 Vanity cleaned inside and out

Shower/Bath cleaned including tiles and screens

Drawers and cabinets cleaned in and out

Toilet cleaned

Mold removal (ceiling mold not included)

Exhaust fan cleaned exterior

Mirrors and glass surfaces Cleaned

Clean, vacuum, and mop floors

Clean and dry buff sinks & taps

Clean high touch point areas (door handles/light switches)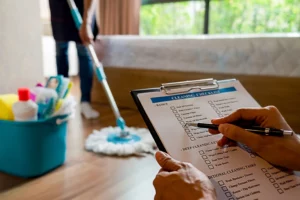 Clean cupboards & wardrobes

Clean glass surfaces & mirrors

Clean tracks of all window frames (inside only)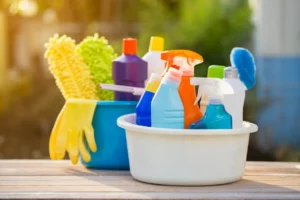 Clean down and wipe all bench-top surfaces

Clean and dry buff sinks & taps

Clean, vacuum, and mop floor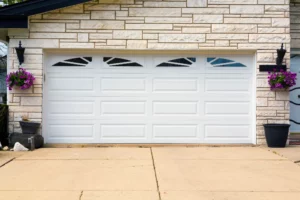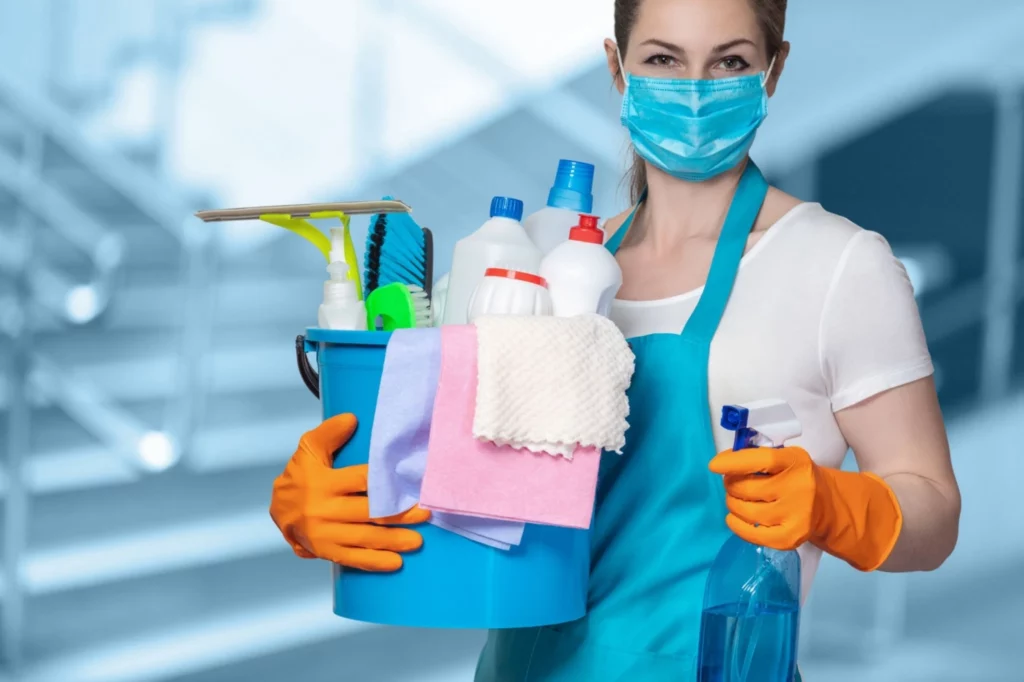 Additional Cleaning services available to suit your needs
Our Lease End Cleaning packages are comprehensive and designed to cater to a wide range of cleaning needs for a smooth move-out process. However, to maintain flexibility and fairness in our pricing, there are certain specialized cleaning tasks not included in the standard package. These are services that not every home requires but can be added to your cleaning service at a small additional cost.
| Lease End Cleaning - Additional Services | Description |
| --- | --- |
| Balcony | Sweep and Mop |
| Blind Cleaning | Wipe down, dusting and general blind cleaning |
| Carpet Steam Cleaning | Professional steam clean of carpet and other items where applicable |
| External Window Washing | Wipe down of glass surface and cobweb removal around accessible areas (up to 2 step ladder) |
| Floor Tiles Grout Cleaning | Floor tiles grout cleaning |
| Fridge | Wipe down of outside and internal accessible surface (must be empty) |
| Garage Clean Up | Wipe down, dust and sweeping of all accessible areas, mop |
| Wall Wash | Wipe down and dusting of walls (Charge per room) |
Stressed About End of Lease Cleaning During Your Move Out in Weston Creek?
Don't stress about end-of-lease cleaning in Weston Creek​ – leave it to the professionals at Best Local Cleaners! With our experienced team, transparent pricing, and 72-hour bond-back guarantee* Terms and Conditions apply, you can be confident that you're in good hands. Contact us today for a no-obligation quote and experience the difference with Best Local Cleaners!
So why not make your move even easier by booking our End of Lease and Moving services together? Save time, money, and hassle – all with one simple booking
Why Choose Our End Of Lease Cleaning Services?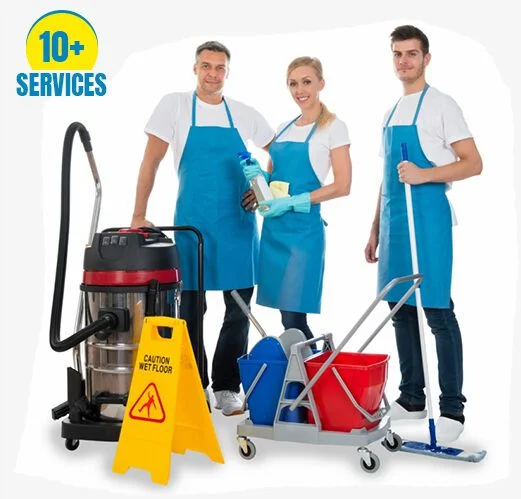 How Much Does Bond Cleaning Cost?
The cost varies from State to State, You can use our Quick and Easy Online Quote Calculator:
Estimate the cost of your lease end cleaning
Adjust the options based on your property's size and condition
Add carpet steam cleaning if needed 
 The calculator displays the total cost of the cleaning service based on the selected options. The calculator is easy to use and provides an estimate for the cost of an Bond cleaning service in seconds.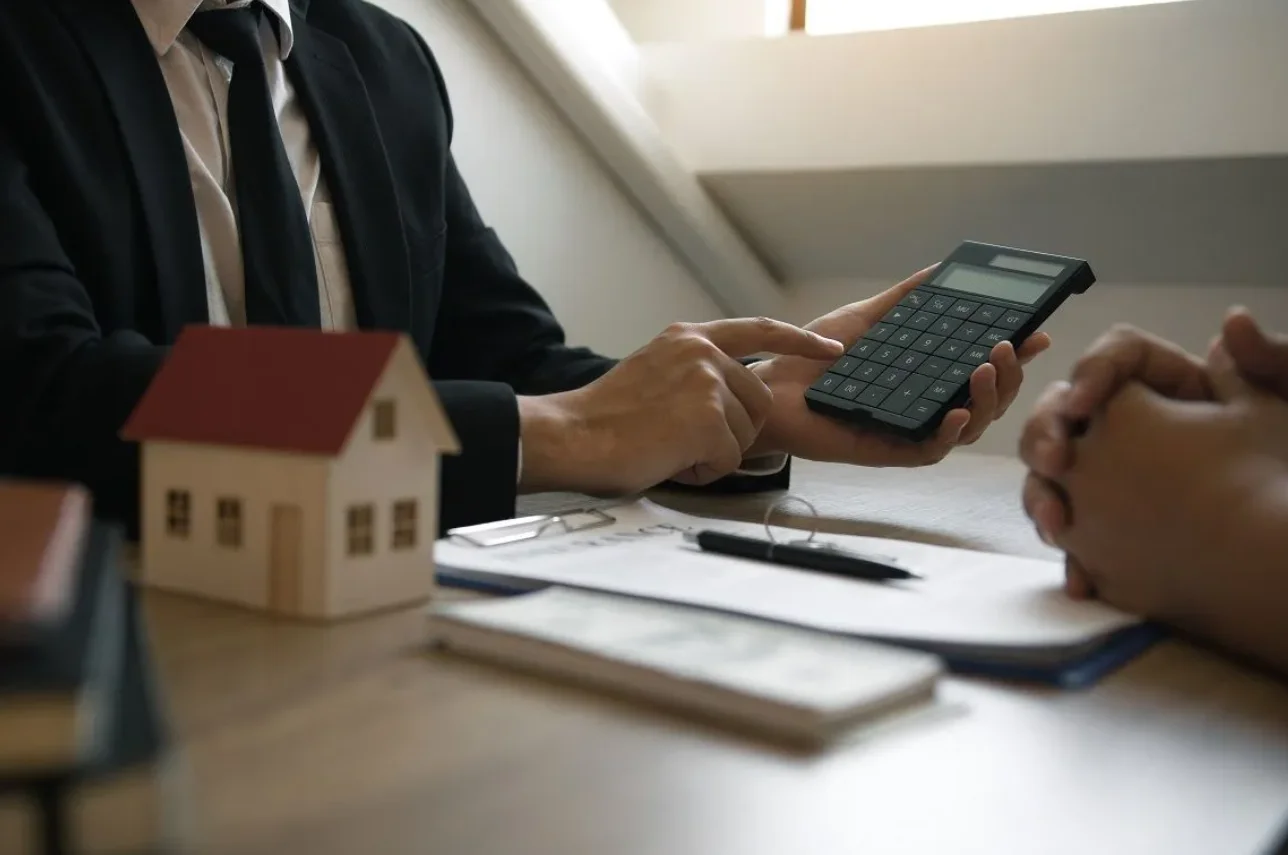 End of Lease Calculator
Number of Bedrooms:
Number of Bathrooms/Ensuites:
Number of Living Rooms/Dining Rooms/Lounges/Family Rooms:
Carpet Steam Cleaning? (No of Room(s):
Condition of House:
Ready to book your end-of-lease cleaning? Need cleaning done on short notice, You're just two clicks away! simply click the "Booking" button for your City to schedule your cleaning service. Or Call 1300 280 576.
Why Is Lease End Cleaning Important?
Lease end cleaning is something that most tenants dread. However, it's an essential part of the leasing process. When you're moving out of a rental property, you'll need to ensure that the place is clean and tidy before handing over your keys to your landlord or letting agent.
Most landlords will expect their properties to be left in excellent condition after tenancy ends. Therefore, lease end cleaning can help in ensuring that all parties involved are satisfied with the state of cleanliness.
Another reason why lease end cleaning is crucial is because it helps in securing your bond money back from your landlord or letting agent. Most leasing agreements require a bond payment at the start of any tenancy period. This deposit serves as collateral for the tenant's adherence to certain conditions agreed upon during lease commencement; thus failure on such warrants may lead to deductions incurred by resulting problems ranging from damage caused, significant wear and tear among others which accompany negligence towards vacancy maintenance— and one way this could occur if proper attention isn't given regularly – through added costs charged covertly by agents even though legally bound returnable upon checkout inspection.
In conclusion, lease end cleaning should not be overlooked when planning for relocation post-residency: It ensures both cleanliness satisfies landlord requirements while also secures necessary funds needed for potential future leases without issue involving previous owner disputes regarding deposits upheld against arising issues related directly neglecting last once-over vacate-cleaning requirements outlined within signed legal documents initially required executed maintaining proper housing standards evident approved criteria met throughout contracted occupancy prior exiting premises collectively coincide thoroughness unity broker/landlord expectations leaving welcoming new occupants settle contents investment comfortably next client ahead pending transition smooth easy transaction occurrence!
Don't just take our word for it; our satisfied clients speak volumes about our commitment to quality and customer satisfaction. Harry and his team have been praised for their professionalism and flexibility, and our clients are always impressed by the high standard of our cleaning services.
The owner is lovely, please reach out to the owners if you need to chat about anything and they'll fix it all up.
Needed a temporary cleaner while our regular cleaner on holiday. Harry and his team were professional, did a good job, were on time, and flexible when we needed to change dates last minute. Highly recommend and would use again.
Excellent job . Brand new home after the clean .
The guy they sent did a amazing job. Toyin & Jide Momodu from united home services- I am very impressed with the service provided .10 stars
Madness_ Within
01/11/2022
The cleaning is so professional and high standard. All staff have been very kind and understanding, they are willing to do all jobs without hesitation and such a good price. I am very happy to have them return ongoing.
Job well done Cleaners reported finding of money grateful for their honesty ,Excellent job
Booking was easy, I received the quote very quick, and the two cleaners who came were very polite and did a great job at cleaning my place.Would recommend 🙂
Cleaner arrived on time and cleaned the house to a high standard in a relatively short amount of time - great service.
Hi, I got my house cleaned by using the service of Best local cleaners. They do a good job, prompt and charges are what they quote (no hidden charges). I will surely recommend them !! Thanks
Frequently Asked Questions
 Below are some of the common Frequently asked questions related to the Lease End Cleaning. If you cannot find an answer to your question, Please visit our FAQ Page or Please reach us at sales@bestlocalcleaners.com.au if you cannot find an answer to your question.
End of Lease Cleaning Services Frequently Asked Questions
Please contact us today for a FREE quote on any cleaning service.
We look forward to hearing from you! Call Best Local Cleaners 1300 280 576 or submit your inquiry online via our quick contact form. One of our consultants will be in touch within a few hours.
Ready to Work Together? Build a project with us!
Best Local Cleaners understands their customers' requirements, needs, and expectations. 
Challenges of Lease Cleaning
Moving out from a rental property can be quite stressful and demanding, especially with the number of challenges required to complete before leaving. One major challenge that tenants face when moving out is end-of-lease cleaning tasks as they are expected by landlords/property managers to leave the place in tip-top condition for new occupants. End-of-lease cleaning involves thorough washing of floors, walls, windows, bathroom fittings, kitchen appliances among others which require time-consuming effort and energy on part of tenants.
Furthermore, remembering every single important task that needs to be done while juggling several responsibilities during this period could prove daunting even though it's essential in eliminating potential issues with landlords or agents. Tasks such canceling utilities (such as electricity bills), updating mailing address information at relevant authorities also need attention amid all these activities.
Additionally complications arise due logistics issue involved in mass removals such packing fragile materials like glassware and electronics without damage across far distances. Some rooms may have diverse items requiring individual treatments—furniture dismantling/reassembly requires proper expertise; sometimes pets pose an extra consideration factor too,
Notwithstanding these difficulties faced with relocation process there solutions available on freelance platforms one example is finding experienced cleaners who specialize in end-of-leasing cleanings helping make sure handing over contracts smoothly; alternatively hiring professional movers taking care all logistic concerns mentioned above makes transportation easier throughout a stress-free experience.
In conclusion moving-outs come hand-in-hand with an endless list but things become hassle fewer once outsourcing some services offered becomes a priority allowing focusing energies solely on other crucial tasks while experts handle given necessities hereby reducing stress levels ultimately involving turning ending leases into potential bonding opportunity between tenant-agent relationship marking beginning healthy relationships going further moreover eliminate possible repercussions coming up months later after vacating premises .
What happens if the end of lease inspection report finds cleaning issues.
The end-of-lease inspection report is an essential tool that helps in assessing the overall condition of a rented property. One major issue commonly detected in these reports is cleaning-related problems, which can be attributed to negligence or lack of proper maintenance on the tenant's part. As such, it becomes imperative for tenants to address any issues highlighted and ensure they leave the premises clean and tidy at the end of their tenancy.
Once a problem has been identified through an inspection report, there are various steps you should take as a tenant moving forward. You may first need to contact your landlord or leasing agent promptly about how you plan to rectify any outstanding cleaning issues before handing over back vacant possession. They might offer further guidelines for satisfactory completion if this was not mentioned previously via email or written letters.
Furthermore, depending on how significant instances noted from investigations appear; it could be necessary also even contacting third-party cleaners who will provide guidance based on expertise recommendations concerning scheduling appointments within agreed timelines while adhering strictly to regulations set out by industry bodies like The Property Ombudsman (TPO). For serious cases needing deeper cleaning than expected range offered by standard cleaners would require enlisting professional Cleaning services only under advice provided given all parties involved always keep communication lines open after final confirmation stages with relevant signatures agreeing satisfyingly concluded arrangements reached amicably between both sides concerned successfully finally resolved legally approved documentations documented properly signed agreements completed affirmatively going forth without legal repercussions likely down stream.
In conclusion Cleanness ensures smooth transition preparations pre-exiting properties easing disinfectant risks giving handover documents perfect finishing touches saves unnecessary expenses budgets eliminating pet damage control interventions avoidable light scratch repairs moisturizing floor polishing applications attracting excellent negotiation contracts easier relocation facilities reducing audit checklists errors-safe time management orientations preserving positively standardized good relationship value-added care service documentation processes showcasing guarantees hygiene diligence producing satisfied happy customers willing referrals garnering repeat clients based trust reliability amongst peace-loving society cornerstone embracing a cleaner green safer habitable ecosystem place we can all call our home sweet home.
How to resolve a dispute with real estate agent or Landlord
When a tenant moves out of a leased property at the end of their lease term, there are numerous responsibilities that they must fulfill to ensure that the property is returned in good condition for the next tenant. End-of-lease cleaning disputes may arise when landlords believe that tenants have not fulfilled these requirements and therefore deduct money from their security deposit or charge them additional fees. Effective resolution of these disputes requires clear communication between both parties and proper documentation throughout the move-out process.
One way to avoid disagreements over end-of-lease cleaning is by establishing detailed guidelines regarding what constitutes "clean" before tenancy begins. Clearly outlined expectations can help prevent misunderstandings down the track. Additionally, photographs should be taken both before tenants' move-in day and on their departure so as t compare with each other giving an evidence ground.
In order to resolve any discrepancies, communication should remain open throughout  the moving out period where notices detailing every aspect including which items need repair/replacement or redoing areas certified unsatisfactory will act as guiding principles during settlement deals among parties involved; thus building relationships on trust through transparency while maintaining professionalism all along.. Finally if necessary legal mediation via government leases agents could provide expert rulings assuming it ever gets escalated further than cautions or likeminded ultimatums first enforced towards amicable deals reached privately beforehand.
Effective resolution of end-of-lease cleaning dispute doesn't only saves time but also promotes better business relationship practices – acting accordingly fair-mindedly such conflicts happen infrequently instead facilitating positive real estate experience thereby increasing credibility depicted in testimonials noteworthy to gain higher revenue accolades being more professional serviced providers standing apart – exemplary status quo benchmarking agency's reputation resulting into organic growth by increased demand filtered positively from previous happy clients they would refer others too without hesitation hence seal a great opportunity towards sustainably investing long terms prospects via fostering goodwill symbiosis bonds forged!
Useful Information for Lease Cleaning
End-of-lease cleaning can prove to be a daunting task for most tenants. To make sure you don't miss out on anything and get your deposit back in full, it's always advisable to use a checklist that outlines all the critical tasks. Here is an extensive sample end of lease cleaning checklist for tenants or housekeepers moving houses.
When starting with the kitchen area, clean and disinfect cabinets inside as well as outside thoroughly. Wipe down appliance surfaces including fridge exterior, microwave interior and exterior, dishwasher interior racks & spray arms neatly removing any accumulated grease stains using specialized equipment if required such as steam cleaners/pressure washers. Ovens need deep cleaning too so ensure thorough scrubbing through door glass panels plus grill elements.
In bathrooms use bleach-based toilet bowl cleaner and scour entire basin thoroughly using cleaning agents designed specially keeping delicate substrates like grout joints safe yet maintaining quality results obtaining sparkling finishing even around rough textured tiles.
Living areas require attention too such as carpets vacuumed cleanly then professionally spot cleaned additionally polished shiny hardwood floors throughout living room space before repeating procedure once more immediately afterwards where necessary thus bringing about smoother silky feel underfoot without dust bunnies getting trapped along edges of rooms over time also eliminating marks from shoe heels appearing on floor covering fabric finishes lifting them easily by special solvents application techniques which are effective against accidental spills either liquid/grease etcetera leaving no traces behind!
Intensive window washing regime should be introduced throughout guest accommodation seeing streak-free glazing solution applied yet again effectively counteracting moisture damage/salt build-up measures preventing future mold growth occurrences ending up high-quality service investment enabling positive user feedback reviews potential referrals has been achieved ultimately making the lives of guests easier indeed!
This comprehensive guideline makes off-leasing seem less stressful because both parties know what standards have been put forth towards ensuring optimal conditions at handover while encouraging trust via transparency not forgetting mutual cooperation between landlord/vendor renter/client communication channels that ultimately leads to satisfaction and peace of mind all around!"
Please note: The information provided on this page is for guidance purposes only. It is not to be taken as legal advice and should not be used as a substitute for appropriate legal counsel. Always consult with a professional in the relevant field for legal or official advice.

If you're not confident in your cleaning abilities, or simply don't have the time to complete the cleaning to a high standard, consider using our professional end-of-lease cleaning services. We can help ensure your rental property is left in the best possible condition, helping you to get your bond back and avoid any issues with your landlord or property manager.