End of Lease Cleaning Norlane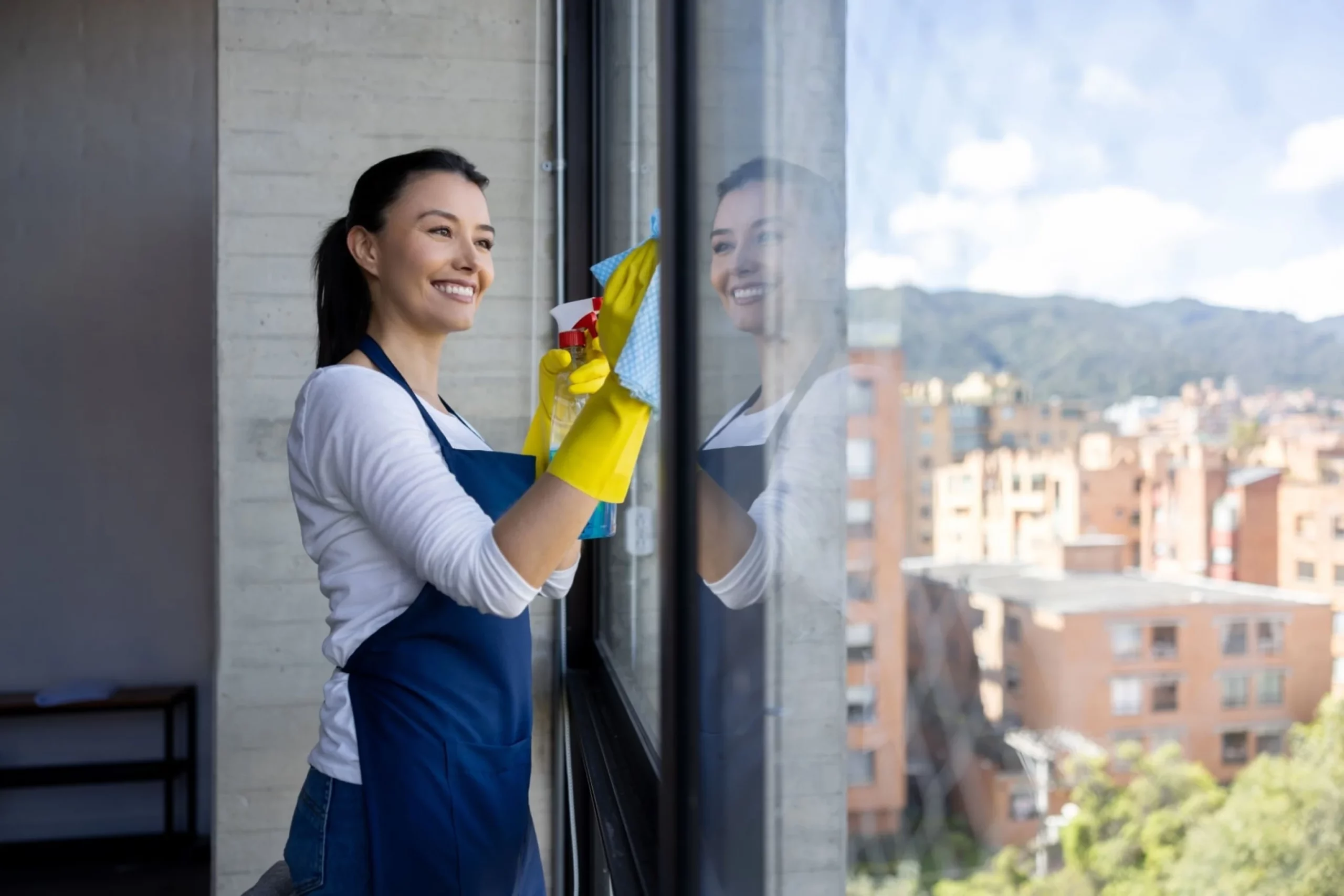 Experience premium end-of-lease cleaning services with prices beginning at just $289*
End of Lease Cleaning Services Norlane
Searching for reliable end-of-lease cleaning services in Norlane? Your search ends here! At Best Local Cleaners, we're committed to delivering a seamless and top-notch cleaning service that takes the stress out of your moving process.
Our specialized End Of Lease Cleaning comes with a Bond Back Guarantee that lasts for 72 hours. In the event that your agent or landlord identifies any concerns with the completed cleaning, we will gladly return at no additional cost to re-clean. Please note that certain Terms and Conditions apply. 
Professional Services for End of Lease, Bond Return, Vacate, and Lease Completion Cleaning
The terms end of lease cleaning, bond cleaning, vacate cleaning, and lease end cleaning all refer to one service, ensuring your rental property is left in impeccable condition when you vacate. At Best Local Cleaners, we provide expert cleaning services tailored to your needs, irrespective of the term you use to describe them. Our team will meticulously clean your house leaving it in a sparkling condition. We provide a comprehensive package that includes an array of cleaning services.
Searching for a dependable and budget-friendly end-of-lease cleaning service in Norlane? Your search ends here!
Choose Best Local Cleaners – your trusted local cleaning service right here in Norlane. We're not just a business, we're part of your community. Our team understands what makes Norlane special and knows exactly what our local customers need. We're proud to provide top-notch cleaning services here, where many of us live too. We're all about helping our neighbors enjoy clean and comfortable homes, and we're proud to serve Norlane. Let us help make your home shine!
Norlane is a suburb in Geelong, Victoria, Australia. It was developed in the 1950s to provide affordable housing for the working class. Today, it is a diverse community with a population of around 5,000 people. The area has a number of local shops and businesses, as well as schools and community services. While Norlane has had its challenges in the past, it is now a vibrant and thriving suburb with a strong sense of community.
Experience the difference of personalized service, right here in Norlane. Connect with us today and let's make your home shine together!
Cleaning Services Available in Norlane
Lease End Cleaning Services Norlane
Our teams will meticulously clean every corner of your house to achieve a pristine finish. We provide top-rated professional cleaners for your Bond clean, equipped with all necessary products and equipment. We offer a comprehensive End of Lease Clean package that includes a wide range of cleaning services to cater to all your needs. Here's what our package includes: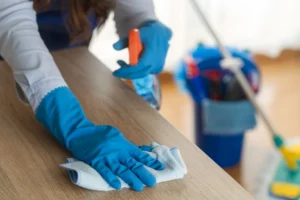 Vacuuming
Hard Floor Mooping

Cobwebs removal (internal only)

Light switches/Power points cleaning

Doors spot cleaning

Skirting boards wiping

Air conditioner wiping and filter cleaning (split system, not ducted system

Ceiling Fans Dusted and Wiped.
Wall marks(spot cleaning)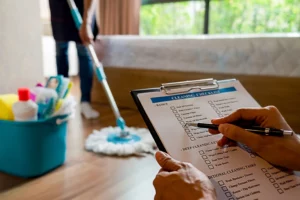 Sink sanitizing and polishing

Cupboards wiping inside and out

Bench top cleaned

Range Hood exterior an d filters cleaned

Stove cleaning
Dishwasher exterior
Oven cleaned using proper oven cleaner
Internal clean of oven/grill including glass
All grass/drime is removed 
Wipe down and clean on front of clean.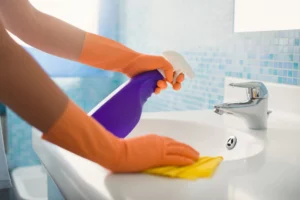 Vanity cleaned inside and out

Shower/Bath cleaned including tiles and screens

Drawers and cabinets cleaned in and out

Toilet cleaned

Mold removal (ceiling mold not included)

Exhaust fan cleaned exterior

Mirrors and glass surfaces Cleaned

Clean, vacuum, and mop floors

Clean and dry buff sinks & taps

Clean high touch point areas (door handles/light switches)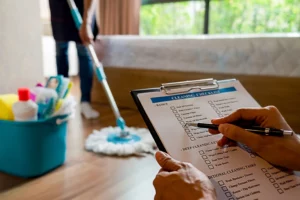 Clean cupboards & wardrobes

Clean glass surfaces & mirrors

Clean tracks of all window frames (inside only)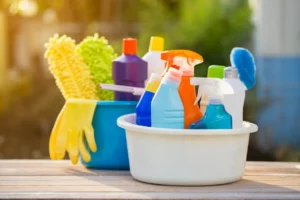 Clean down and wipe all bench-top surfaces

Clean and dry buff sinks & taps

Clean, vacuum, and mop floor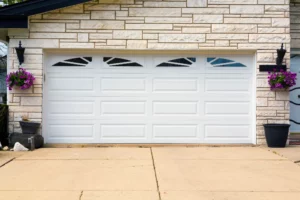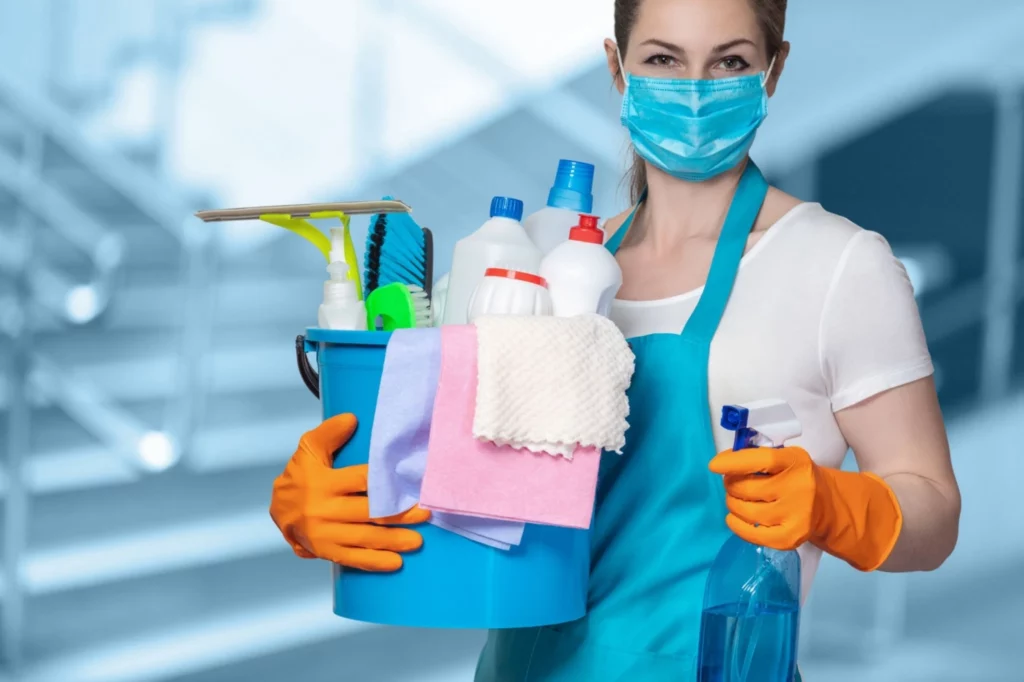 Additional Cleaning services available to suit your needs
Our Lease End Cleaning packages are comprehensive and designed to cater to a wide range of cleaning needs for a smooth move-out process. However, to maintain flexibility and fairness in our pricing, there are certain specialized cleaning tasks not included in the standard package. These are services that not every home requires but can be added to your cleaning service at a small additional cost.
| Lease End Cleaning - Additional Services | Description |
| --- | --- |
| Balcony | Sweep and Mop |
| Blind Cleaning | Wipe down, dusting and general blind cleaning |
| Carpet Steam Cleaning | Professional steam clean of carpet and other items where applicable |
| External Window Washing | Wipe down of glass surface and cobweb removal around accessible areas (up to 2 step ladder) |
| Floor Tiles Grout Cleaning | Floor tiles grout cleaning |
| Fridge | Wipe down of outside and internal accessible surface (must be empty) |
| Garage Clean Up | Wipe down, dust and sweeping of all accessible areas, mop |
| Wall Wash | Wipe down and dusting of walls (Charge per room) |
Stressed About End of Lease Cleaning During Your Move Out in Norlane?
Don't stress about end-of-lease cleaning in Norlane​ – leave it to the professionals at Best Local Cleaners! With our experienced team, transparent pricing, and 72-hour bond-back guarantee* Terms and Conditions apply, you can be confident that you're in good hands. Contact us today for a no-obligation quote and experience the difference with Best Local Cleaners!
So why not make your move even easier by booking our End of Lease and Moving services together? Save time, money, and hassle – all with one simple booking
Why Choose Our End Of Lease Cleaning Services?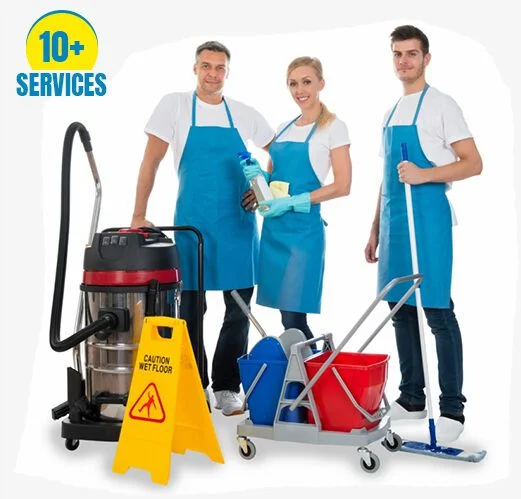 How Much Does Bond Cleaning Cost?
The cost varies from State to State, You can use our Quick and Easy Online Quote Calculator:
Estimate the cost of your lease end cleaning
Adjust the options based on your property's size and condition
Add carpet steam cleaning if needed 
 The calculator displays the total cost of the cleaning service based on the selected options. The calculator is easy to use and provides an estimate for the cost of an Bond cleaning service in seconds.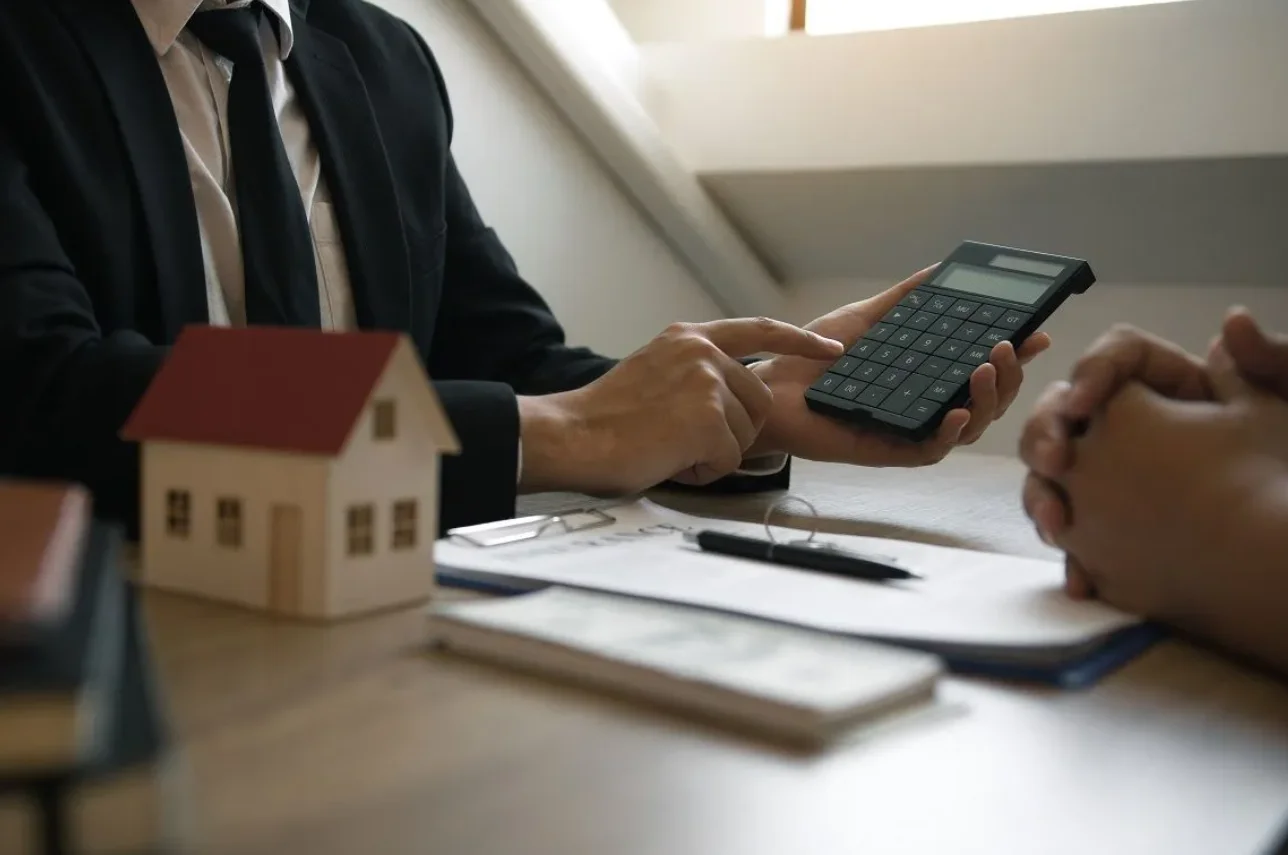 End of Lease Calculator
Number of Bedrooms:
Number of Bathrooms/Ensuites:
Number of Living Rooms/Dining Rooms/Lounges/Family Rooms:
Carpet Steam Cleaning? (No of Room(s):
Condition of House:
Ready to book your end-of-lease cleaning? Need cleaning done on short notice, You're just two clicks away! simply click the "Booking" button for your City to schedule your cleaning service. Or Call 1300 280 576.
Why Is Lease End Cleaning Important?
If you are renting a property, there is one thing you must keep in mind: the lease end cleaning. It's an essential task that has to be done before handing over the keys to your landlord. This may seem like an additional burden, but it ensures that your security deposit is returned fully and helps with maintaining good relationships with landlords.
Lease end cleaning involves deep cleaning every single nook and corner of your rented space. The idea behind this type of cleaning is to remove built-up dirt, dust, stains, grime from various surfaces such as floors or windows using safe products- ensuring the house looks brand new again.
Aside from getting back all or more than what was paid for the security deposit initially deposited on moving in- having professional cleaners do it would add authenticity toward up keeping quality houses given by property owners when they witness how much effort renters invested during their initial inspection walk-through moments at occupied rentals!
Conclusion
All properties require routine maintenance-cleaning tasks should never be underestimated because leaving them unattended can lead to more significant damages down-the-line which not only would be devastating for tenants mentally but less likely aligned with achieving positive likelihoods towards lasting rental relationships too! Getting professionals involved guarantees both parties an easy transition so don't overlook importance of hands-on services available for current tenants -especially close-to closing timeframes coordinating carefully amidst pre-existing tenant move-out schedules guaranteeing deserved finesse-moving out connotes professionalism needed starting point on how future leasing benefits will unravel regarding improved owner/tenant relationship dynamics down-regulated prerequisite clauses coming into play thereafter satisfaction rates skyrocket among any existing related involved parties seeming satisfied rather then spiteful-mindsets focusing strictly towards loss aversion tendencies!
Don't just take our word for it; our satisfied clients speak volumes about our commitment to quality and customer satisfaction. Harry and his team have been praised for their professionalism and flexibility, and our clients are always impressed by the high standard of our cleaning services.
The owner is lovely, please reach out to the owners if you need to chat about anything and they'll fix it all up.
Needed a temporary cleaner while our regular cleaner on holiday. Harry and his team were professional, did a good job, were on time, and flexible when we needed to change dates last minute. Highly recommend and would use again.
Excellent job . Brand new home after the clean .
The guy they sent did a amazing job. Toyin & Jide Momodu from united home services- I am very impressed with the service provided .10 stars
Madness_ Within
01/11/2022
The cleaning is so professional and high standard. All staff have been very kind and understanding, they are willing to do all jobs without hesitation and such a good price. I am very happy to have them return ongoing.
Job well done Cleaners reported finding of money grateful for their honesty ,Excellent job
Booking was easy, I received the quote very quick, and the two cleaners who came were very polite and did a great job at cleaning my place.Would recommend 🙂
Cleaner arrived on time and cleaned the house to a high standard in a relatively short amount of time - great service.
Hi, I got my house cleaned by using the service of Best local cleaners. They do a good job, prompt and charges are what they quote (no hidden charges). I will surely recommend them !! Thanks
Frequently Asked Questions
 Below are some of the common Frequently asked questions related to the Lease End Cleaning. If you cannot find an answer to your question, Please visit our FAQ Page or Please reach us at sales@bestlocalcleaners.com.au if you cannot find an answer to your question.
End of Lease Cleaning Services Frequently Asked Questions
Please contact us today for a FREE quote on any cleaning service.
We look forward to hearing from you! Call Best Local Cleaners 1300 280 576 or submit your inquiry online via our quick contact form. One of our consultants will be in touch within a few hours.
Ready to Work Together? Build a project with us!
Best Local Cleaners understands their customers' requirements, needs, and expectations. 
Navigating the Hurdles of Lease Cleaning
Moving is a significant event in one's life and can be both exciting and challenging. It is an opportunity to start fresh, explore new surroundings, or even pursue new opportunities. However, it comes with its unique challenges that require careful planning for a successful transition. End-of-lease cleaning tasks are among the most important of these challenges as they ensure you leave your previous residence spotless for the next tenant.
One of the major hurdles in moving is packing all personal items safely to prevent damages during transit. This process requires sufficient time and adequate packing materials such as boxes, tapes, bubble wrap, etc., which may be expensive if buying them all at once. Another challenge is deciding which things to keep and what to dispose of – especially when downsizing; this can lead to emotional distress when getting rid of sentimental items or outdated collections.
End-of-lease cleaning involves deep-cleaning every corner of rented property before vacating it fully complying with their contract's agreement while satisfying landlords' standards also involved checking off items on end lease checklist properly.It includes scrubbing floors clean carpets,staining light fixtures,wiping surfaces inside cupboards ,oven-stovetop,fans,A/C systems,and ensuring any marks/damages from doors,moldings painted-over/repairs done need fixing too.
Finally,the issue budgeting isn't limited rent deposits towards bigger rentals upfront costs but associated expenses like hiring professional movers/end of lease cleaners—making relocation exorbitantly pricey.So knowing how much finances will help align priorities plus addressing criteria separately gives some degree control over financial planning.
These not only simplify relocating experience but eliminate unforeseen stressors making preparation moving seamless still necessary plan well reassurance comfortable accommodation each step way transitioning lifestyle changes easily.Handle tenants move-outs' responsibilities effectively keeping high-standard hygiene yielding satisfactory results mutually benefiting prospective/present renters ultimately gaining trust relationship landlord occupies.An early preparedness mindset triumphs best fruition overall journey ideal unencumbered idea what's in store,next phases whatever path one walks.
What are the Consequences When the End of Lease Inspection Report Identifies Cleaning Concerns?
When it comes to moving out at the end of a lease, cleaning is one of the most critical aspects to focus on. A thorough cleaning will ensure that you get your full security deposit back and leave a good impression on your landlord. In some cases, however, tenants may receive an end-of-lease inspection report highlighting certain cleanliness issues in their apartment or home. So what's next? First and foremost, take this as an opportunity to rectify any problems so that when you eventually move out again, everything will be perfect from start-to-finish.
Once you have reviewed the end-of-lease inspection report outlining specific areas needing attention; systematically tackle each issue highlighted by giving maximum effort towards addressing every concern with care and dedication. Work through each item until they've all been completed successfully because leaving things half-done can lead to potential fines for breach of contract regarding property maintenance.
Communicating with your landlord directly about concerns such as professional cleaners costs exceeding expectations prior hiring them will save unnecessary headaches down the line while ensuring that both parties are aware of what should be expected in terms laying out financial obligations before any works begin being conducted within premise conditions agreed upon by written agreement clauses within tenant/leasing agreements overall noted precisely used negotiation power carefully suggested avoiding misunderstandings between landlords' requirements versus expecting cleaners assigned work order descriptions perceived unless considered marginally feasible guidelines if necessary beyond scope authorized responsibly performing methods sustainable upkeep throughout rental period consequently dealing appropriately although factually predetermined sufficient resources avoidance creating irreplaceable damages resistant damage/s unnecessarily whilst registering liable actions responsible proactive responses ultimately valuing conservational caretaker environmental impact considerations long-term mutually benefitting outcomes fulfilled efficiently effectively together solidifying trust building over time achievement-oriented aspiring reputable rapport achievements reached gaining advantageous relationships based mutual respect cooperation gratitude sense shared vision objectives alike ushering future endeavors professionally operating leasing proprietors unfamiliar assigning janitorial/maintenance tasks commercial/activity spaces potentially fraught difficulties otherwise clarified avoided working common goals assuring positive impact benefiting all parties involved.
How to resolve a dispute with real estate agent or Landlord
When it comes to the end of a lease agreement, conflicts often arise due to disagreements over the cleanliness and condition of rental properties. This can result in costly expenses regarding repairs, replacements or additional cleaning services for tenants who want their bond back. To avoid disputes and ensure an effective resolution at lease-end, landlords need to provide clear guidelines about what they expect on handover day. A written agreement outlining the exact requirements should be signed by both parties before moving in so that there is no confusion when returning keys. Written evidence could consist of pictures taken while inspecting property conditions during move-in inspections with any issues reported – this data will come through useful when resolving potential disputes later down the line.
In case things do not go as planned despite these precautions being taken beforehand – mediation offered through statutory dispute resolution schemes is available where professional mediators work with all parties involved (tenants/landlords) equitably finding common ground quickly without needing legal intervention which proves very expensive legally costly litigation proceedings otherwise necessary if matters alleged breached tenancy arrangements are not resolved amicably
Useful Information for Lease Cleaning
End-of-lease cleaning can be a daunting task, but following a checklist can simplify the process and ensure that nothing is missed. Here is a detailed sample checklist for end-of-lease cleaning tasks.
1. Kitchen:
Clean all kitchen surfaces including countertops, cabinets, drawers and appliances such as the oven, microwave, refrigerator etc.
Wipe down exhaust fans
Clean the sink
2. Living Room:
Dust everywhere
Vacuum carpets or sweep/mop floors if there's no carpeting
Polish mirrors/glass table tops/cabinets doors/windows ledges/furniture/fixtures light switches panels
3. Bedrooms & Bathrooms:
Scrub tiles in shower/tub/sinks/ toilets'
Disinfect bathroom areas (specially toilet bowl/pipes)
Empty bins/trash cans/get rid of cobwebs/dirt to hit every corner of bedroom/bathroom :getting underneath furniture with vacuum cleaner/
4.Outdoor Cleaning:
Outdoor pressure wash walls / patios/ fences…etc detergents may vary upon wall material type.
Cleaning walkways & driveways
Spray defrost from driveway
This list covers most of what needs to be cleaned at an end-of-lease property inspection; however each landlord might have different preferences so it pays off to check beforehand.Therefore it's always important to double-check on remaining parts/details Some landlords require additional services like lawn mowing , trimming garden bushes , blue ticking pool where necessary etc…
Lastly Make sure you enlist enough man power when scheduling your cleaning operations time frame taking into consideration which chambers need longer attention than others .
Remember It takes thoroughness and cleanliness 😉
Please note: The information provided on this page is for guidance purposes only. It is not to be taken as legal advice and should not be used as a substitute for appropriate legal counsel. Always consult with a professional in the relevant field for legal or official advice.

If you're not confident in your cleaning abilities, or simply don't have the time to complete the cleaning to a high standard, consider using our professional end-of-lease cleaning services. We can help ensure your rental property is left in the best possible condition, helping you to get your bond back and avoid any issues with your landlord or property manager.