Oven Cleaning Weston Creek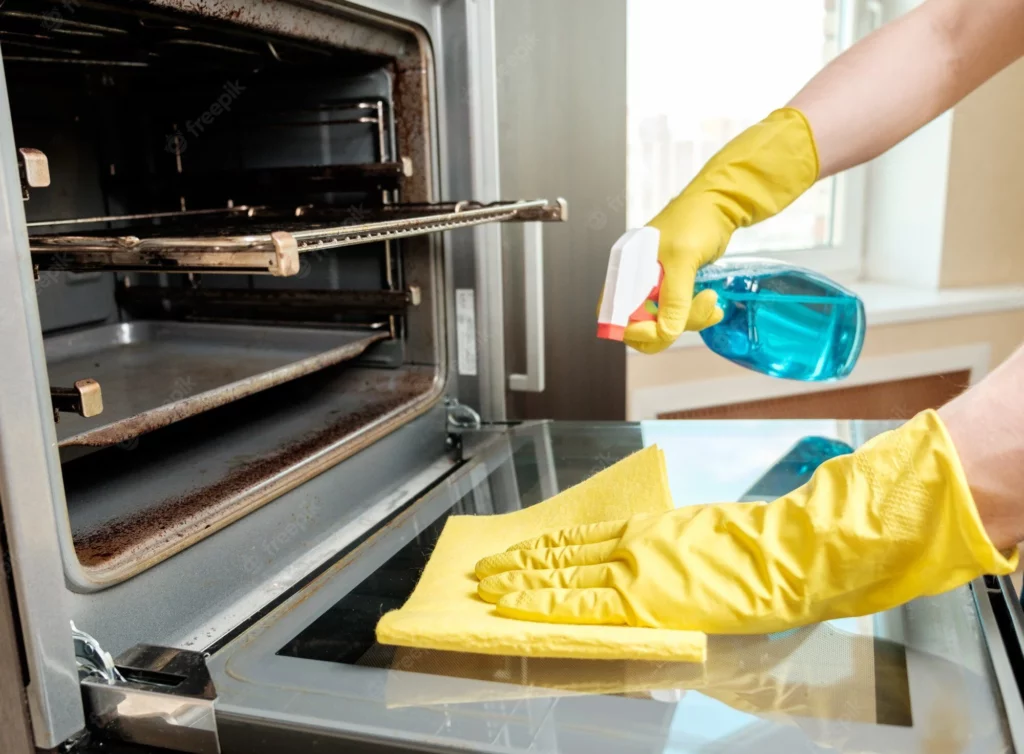 Oven Cleaning Services Weston Creek
Need Oven Cleaning? We can help you restore your oven to excellent condition every time with our unique and creative oven cleaning technology.
We are experts in high-quality oven cleaning. It is our job to make cleaning your oven as simple as possible and to restore its lustre. We can help you restore your oven to excellent condition every time with our unique and creative oven cleaning technology.
All our Cleaners are thoroughly trained and security checked and take pride in their work. Contact us to book your Professional Oven Cleaning service in Canberra today.
Looking for Oven Cleaning service in Weston Creek? Your search ends here!
Choose Best Local Cleaners – a trusted and professional cleaning company deeply rooted in Weston Creek. We're not just a service provider here, we are also part of the community. Our cleaning team appreciates the distinctive appeal of Weston Creek and fully understands the specific cleaning requirements of our local clients. Delivering top-quality cleaning services to this delightful suburb, many of our diligent staff members also call this place their home. Committed to supporting our neighbours with clean and comfortable living spaces, we take great pride in serving the Weston Creek community. Let us help you keep your home spotless!
Weston Creek is a suburban district in the Australian capital city of Canberra. Its location offers residents easy access to the city center via the Tuggeranong Parkway, making it a popular residential area. The district is home to a variety of amenities, including schools, shops, parks, and sports facilities. Weston Creek residents enjoy an active outdoor lifestyle, with plenty of bike paths, walking trails, and open spaces available. Discreetly nestled in the heart of Canberra, Weston Creek is an ideal location for those looking for a quiet, family-friendly community in close proximity to city amenities.
Experience the difference of personalized service, right here in Weston Creek. Connect with us today and let's make your home shine together!
Professional Oven Cleaning Includes: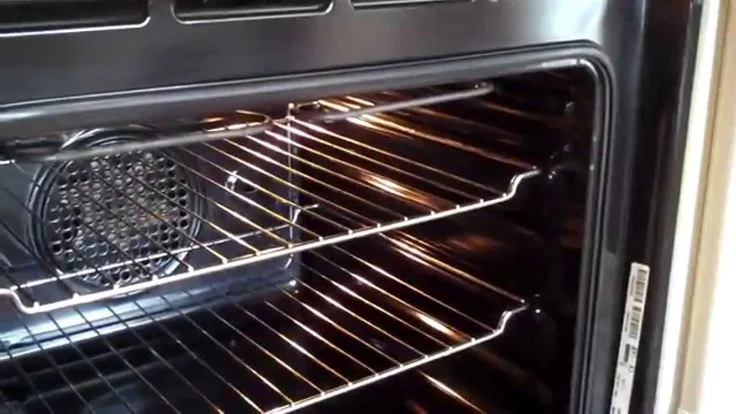 Why Choose Our Oven Cleaning Service?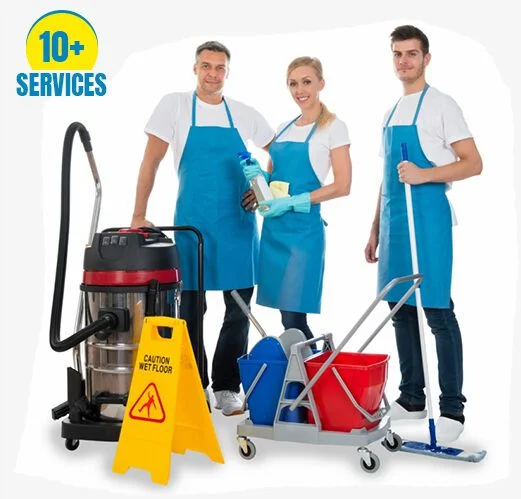 Ready to book your Oven Cleaning? Need cleaning done on short notice, You're just two clicks away! simply click the "Booking" button to schedule your cleaning service Or Call 1300 280 576.
Why Is Oven Cleaning Important?
As we use our ovens frequently, it is essential to understand why oven cleaning is important. Not only does a clean oven mean there won't be unpleasant odors emanating from your kitchen while cooking or baking, but it also ensures that the food cooked in it will be safe and hygienic.
Maintains Food Safety
Having a dirty oven can harbor harmful bacteria that may affect the quality of the food you cook. Imagine preparing meat on an unclean surface; this could lead to salmonella or E.coli infections which are hazardous to one's health.
Prolongs The Life Of Your Oven
If regular cleaning isn't maintained, grease and debris buildup will eventually cause damage over time and hinder its functionality. Also, if spills aren't cleaned immediately, they become harder to remove with time hence requiring more aggressive scrubbing which may scratch off enamel coating.
Aesthetic Appeal
A clean oven not only helps make sure your kitchen looks great but also gives off a positive impression about how well maintained other parts of your home might be.
In conclusion, maintaining cleanliness in any appliance should never be undervalued – especially for ones that come into direct contact with our food such as ovens. Proper maintenance will keep them looking good for longer periods and operating efficiently, providing healthy meals every time without any risk posed by dirt or grime buildups in corners where contaminants like mold thrive!
Don't just take our word for it; our satisfied clients speak volumes about our commitment to quality and customer satisfaction. Harry and his team have been praised for their professionalism and flexibility, and our clients are always impressed by the high standard of our cleaning services.
The owner is lovely, please reach out to the owners if you need to chat about anything and they'll fix it all up.
Needed a temporary cleaner while our regular cleaner on holiday. Harry and his team were professional, did a good job, were on time, and flexible when we needed to change dates last minute. Highly recommend and would use again.
Excellent job . Brand new home after the clean .
The guy they sent did a amazing job. Toyin & Jide Momodu from united home services- I am very impressed with the service provided .10 stars
Madness_ Within
01/11/2022
The cleaning is so professional and high standard. All staff have been very kind and understanding, they are willing to do all jobs without hesitation and such a good price. I am very happy to have them return ongoing.
Job well done Cleaners reported finding of money grateful for their honesty ,Excellent job
Booking was easy, I received the quote very quick, and the two cleaners who came were very polite and did a great job at cleaning my place.Would recommend 🙂
Cleaner arrived on time and cleaned the house to a high standard in a relatively short amount of time - great service.
Hi, I got my house cleaned by using the service of Best local cleaners. They do a good job, prompt and charges are what they quote (no hidden charges). I will surely recommend them !! Thanks
Frequently Asked Questions
 Below are some of the common Frequently asked questions related to the Oven Cleaning. If you cannot find an answer to your question, Please visit our FAQ Page or Please reach us at sales@bestlocalcleaners.com.au if you cannot find an answer to your question.
Frequently Asked Questions
Please contact us today for a FREE quote on any cleaning service.
We look forward to hearing from you! Call Best Local Cleaners 1300 280 576 or submit your inquiry online via our quick contact form. One of our consultants will be in touch within a few hours.
Ready to Work Together? Build a project with us!
Best Local Cleaners understands their customers' requirements, needs, and expectations. 
Challenges of Oven Cleaning
Oven cleaning is an essential task that homeowners should undertake routinely to maintain a hygienic kitchen and ensure their oven functions optimally. While it may seem like a straightforward chore, many challenges come with the process of cleaning ovens.
One significant challenge when cleaning your oven is removing hardened grease stains. Grease spills inside the oven can harden over time and become challenging to remove without using harsh chemicals such as bleach or ammonia that can damage sensitive surfaces in your appliance. An ideal solution for this would be employing non-toxic cleaners specially designed for removing grease from ovens.
Another common challenge people face while attempting to clean their oven is handling tough-to-reach areas where grime accumulates easily, especially around corners or on racks within the unit. Also, taking apart removable parts of some models could be difficult and lead to reassembling issues later on if not done correctly.
The self-clean feature found in some newer models has also presented its set of challenges. It's worth noting that while helpful in eliminating dirtied debris within other parts of the stove; it doesn't entirely eliminate spillages pouring down onto open flames- making them vulnerable again after several days.
In conclusion, despite these difficulties inherent in maintaining household appliances' cleanliness levels across all brands globally – consistently keeping up with proper care techniques helps reduce repair costs resulting from irreparable damages inflicted by neglecting maintenance schedules overtime – imagine what you save yourself/your family by simply sparing fewer hours per month dedicated towards upkeep regularities!
Useful Information for Oven Cleaning
Keeping your oven clean is an essential task that requires a diligent approach. A dirty oven not only affects the taste of food but also poses various health hazards. Therefore, it's crucial to ensure that your oven stays sanitized and free from grime at all times.
The first thing you should do when attempting to keep your oven clean is to remove any loose debris or grease buildup in between uses. You can wipe down any spills immediately after cooking with warm soapy water and a sponge or towel which will help reduce stubborn stains from sticking onto the surface.
Another way of keeping your oven sparkly cleaned up would be by using self-cleaning settings available on most ovens today. Before activating this mode, ensure removing racks out as they might warp during cleaning process resulting into damage leading us back to square one again!
It's important if you are using harsh methods such as abrasive chemicals like cleaners containing ammonia try doing these with caution, as overuse may cause extensive damage towards gloss upkeep making range unsightly looking ultimately decreasing usage life considerably posing safety risks besides adverse health impacts involving harmful fumes arising therefrom use needs emphasizing experts advise wisely once consulting product manuals specified before means employed eliminating likelihood issues cropping up later securing family safety while optimizing range performance maximizing energy efficiency benefits fully encompassed appliances being used here thus plays utmost importance avoiding unsafe practices producing long-term troubles attributed consequences thereof requiring significant money spent fixing what was otherwise preventable scenarios happening earlier itself
In summary, maintaining cleanliness standards within an appliance like our household routines matters affecting wellbeing where we cook store serve meals each day seeking healthier lifestyles enlightening ourselves true potentialities available home adding comforts convenience environment asking for expert advice whenever unsure about achieving along prescribed operational guidelines keeping ranges maintained properly hygiene adhered ensuring continuous optimal functioning improved longevity left proactive sentient endeavors successful taking everyone together!
Please note: The information provided on this page is for guidance purposes only. It is not to be taken as legal advice and should not be used as a substitute for appropriate legal counsel. Always consult with a professional in the relevant field for legal or official advice.
If you're not confident in your cleaning abilities, or simply don't have the time to complete the cleaning to a high standard, consider using our professional oven cleaning services.