End of Lease Cleaning Collingwood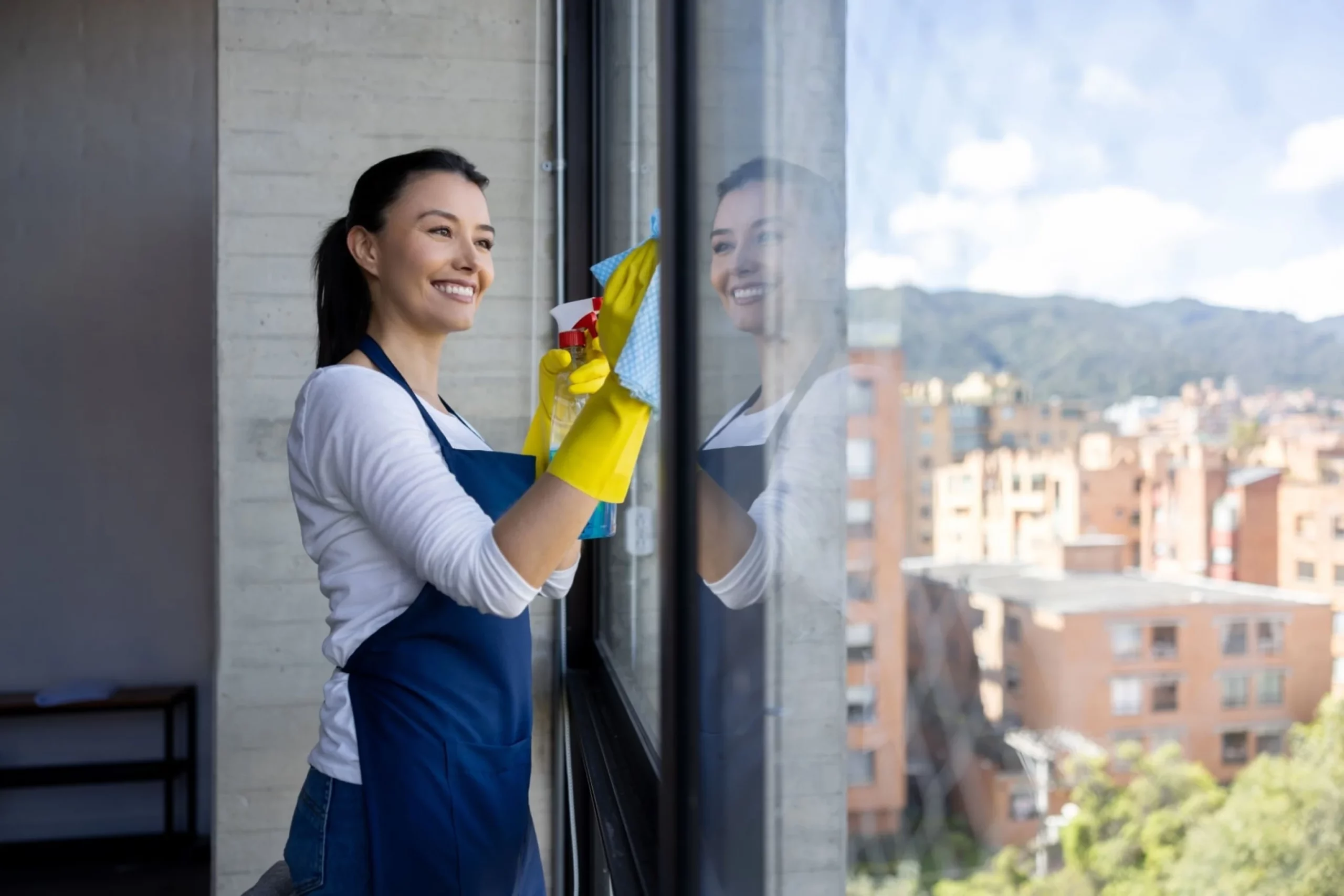 Experience premium end-of-lease cleaning services with prices beginning at just $289*
End of Lease Cleaning Services Collingwood
Searching for reliable end-of-lease cleaning services in Collingwood? Your search ends here! At Best Local Cleaners, we're committed to delivering a seamless and top-notch cleaning service that takes the stress out of your moving process.
Our specialized End Of Lease Cleaning comes with a Bond Back Guarantee that lasts for 72 hours. In the event that your agent or landlord identifies any concerns with the completed cleaning, we will gladly return at no additional cost to re-clean. Please note that certain Terms and Conditions apply. 
Professional Services for End of Lease, Bond Return, Vacate, and Lease Completion Cleaning
The terms end of lease cleaning, bond cleaning, vacate cleaning, and lease end cleaning all refer to one service, ensuring your rental property is left in impeccable condition when you vacate. At Best Local Cleaners, we provide expert cleaning services tailored to your needs, irrespective of the term you use to describe them. Our team will meticulously clean your house leaving it in a sparkling condition. We provide a comprehensive package that includes an array of cleaning services.
Searching for a dependable and budget-friendly end-of-lease cleaning service in Collingwood? Your search ends here!
Choose Best Local Cleaners – your trusted local cleaning service right here in Collingwood. We're not just a business, we're part of your community. Our team understands what makes Collingwood special and knows exactly what our local customers need. We're proud to provide top-notch cleaning services here, where many of us live too. We're all about helping our neighbors enjoy clean and comfortable homes, and we're proud to serve Collingwood. Let us help make your home shine!
Collingwood, located in the state of Victoria, Australia, is a vibrant and culturally diverse city that seamlessly blends its rich history with modern living. Known for its lively arts scene, Collingwood boasts a multitude of galleries, theaters, and music venues that cater to a wide range of tastes. Additionally, the city is home to several sporting institutions, making it a haven for sports enthusiasts. With a plethora of trendy cafes, restaurants, and bars, Collingwood offers a true culinary experience, ensuring residents and visitors alike are spoilt for choice.
Experience the difference of personalized service, right here in Collingwood. Connect with us today and let's make your home shine together!
Cleaning Services Available in Collingwood
Lease End Cleaning Services Collingwood
Our teams will meticulously clean every corner of your house to achieve a pristine finish. We provide top-rated professional cleaners for your Bond clean, equipped with all necessary products and equipment. We offer a comprehensive End of Lease Clean package that includes a wide range of cleaning services to cater to all your needs. Here's what our package includes: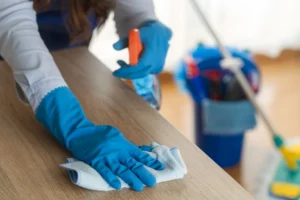 Vacuuming
Hard Floor Mooping

Cobwebs removal (internal only)

Light switches/Power points cleaning

Doors spot cleaning

Skirting boards wiping

Air conditioner wiping and filter cleaning (split system, not ducted system

Ceiling Fans Dusted and Wiped.
Wall marks(spot cleaning)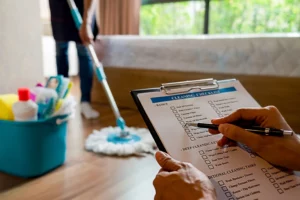 Sink sanitizing and polishing

Cupboards wiping inside and out

Bench top cleaned

Range Hood exterior an d filters cleaned

Stove cleaning
Dishwasher exterior
Oven cleaned using proper oven cleaner
Internal clean of oven/grill including glass
All grass/drime is removed 
Wipe down and clean on front of clean.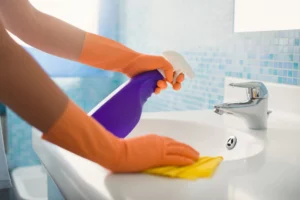 Vanity cleaned inside and out

Shower/Bath cleaned including tiles and screens

Drawers and cabinets cleaned in and out

Toilet cleaned

Mold removal (ceiling mold not included)

Exhaust fan cleaned exterior

Mirrors and glass surfaces Cleaned

Clean, vacuum, and mop floors

Clean and dry buff sinks & taps

Clean high touch point areas (door handles/light switches)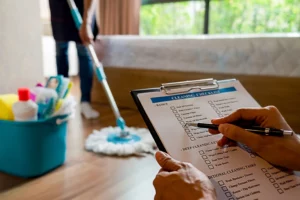 Clean cupboards & wardrobes

Clean glass surfaces & mirrors

Clean tracks of all window frames (inside only)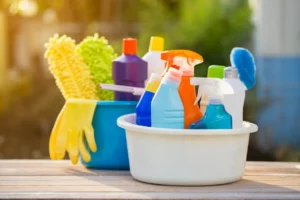 Clean down and wipe all bench-top surfaces

Clean and dry buff sinks & taps

Clean, vacuum, and mop floor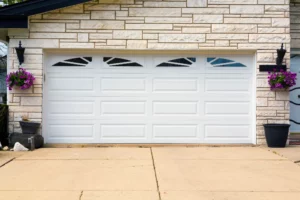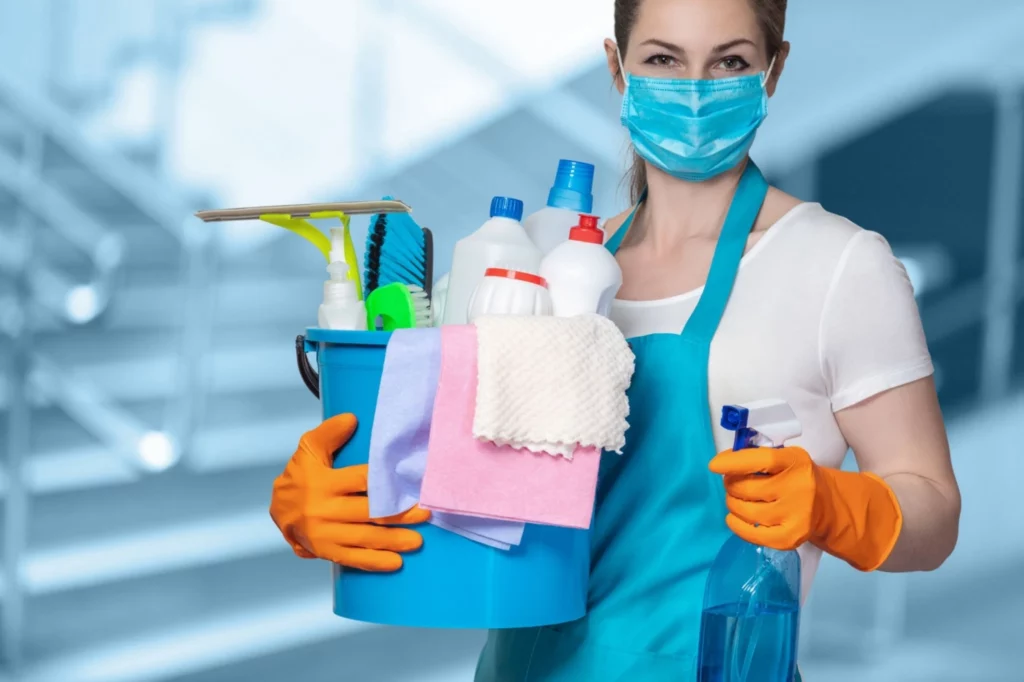 Additional Cleaning services available to suit your needs
Our Lease End Cleaning packages are comprehensive and designed to cater to a wide range of cleaning needs for a smooth move-out process. However, to maintain flexibility and fairness in our pricing, there are certain specialized cleaning tasks not included in the standard package. These are services that not every home requires but can be added to your cleaning service at a small additional cost.
| Lease End Cleaning - Additional Services | Description |
| --- | --- |
| Balcony | Sweep and Mop |
| Blind Cleaning | Wipe down, dusting and general blind cleaning |
| Carpet Steam Cleaning | Professional steam clean of carpet and other items where applicable |
| External Window Washing | Wipe down of glass surface and cobweb removal around accessible areas (up to 2 step ladder) |
| Floor Tiles Grout Cleaning | Floor tiles grout cleaning |
| Fridge | Wipe down of outside and internal accessible surface (must be empty) |
| Garage Clean Up | Wipe down, dust and sweeping of all accessible areas, mop |
| Wall Wash | Wipe down and dusting of walls (Charge per room) |
Stressed About End of Lease Cleaning During Your Move Out in Collingwood?
Don't stress about end-of-lease cleaning in Collingwood – leave it to the professionals at Best Local Cleaners! With our experienced team, transparent pricing, and 72-hour bond-back guarantee* Terms and Conditions apply, you can be confident that you're in good hands. Contact us today for a no-obligation quote and experience the difference with Best Local Cleaners!
So why not make your move even easier by booking our End of Lease and Moving services together? Save time, money, and hassle – all with one simple booking
Why Choose Our End Of Lease Cleaning Services?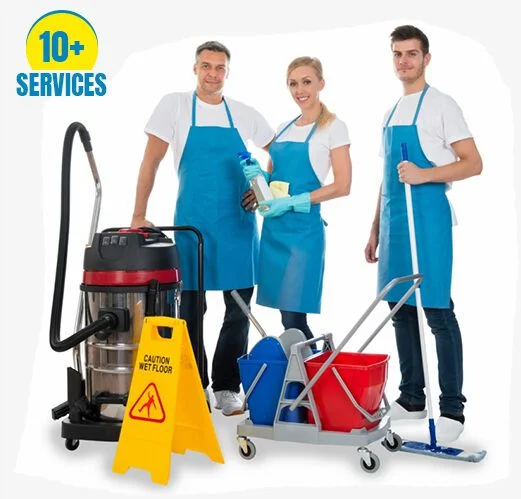 How Much Does Bond Cleaning Cost?
The cost varies from State to State, You can use our Quick and Easy Online Quote Calculator:
Estimate the cost of your lease end cleaning
Adjust the options based on your property's size and condition
Add carpet steam cleaning if needed 
 The calculator displays the total cost of the cleaning service based on the selected options. The calculator is easy to use and provides an estimate for the cost of an Bond cleaning service in seconds.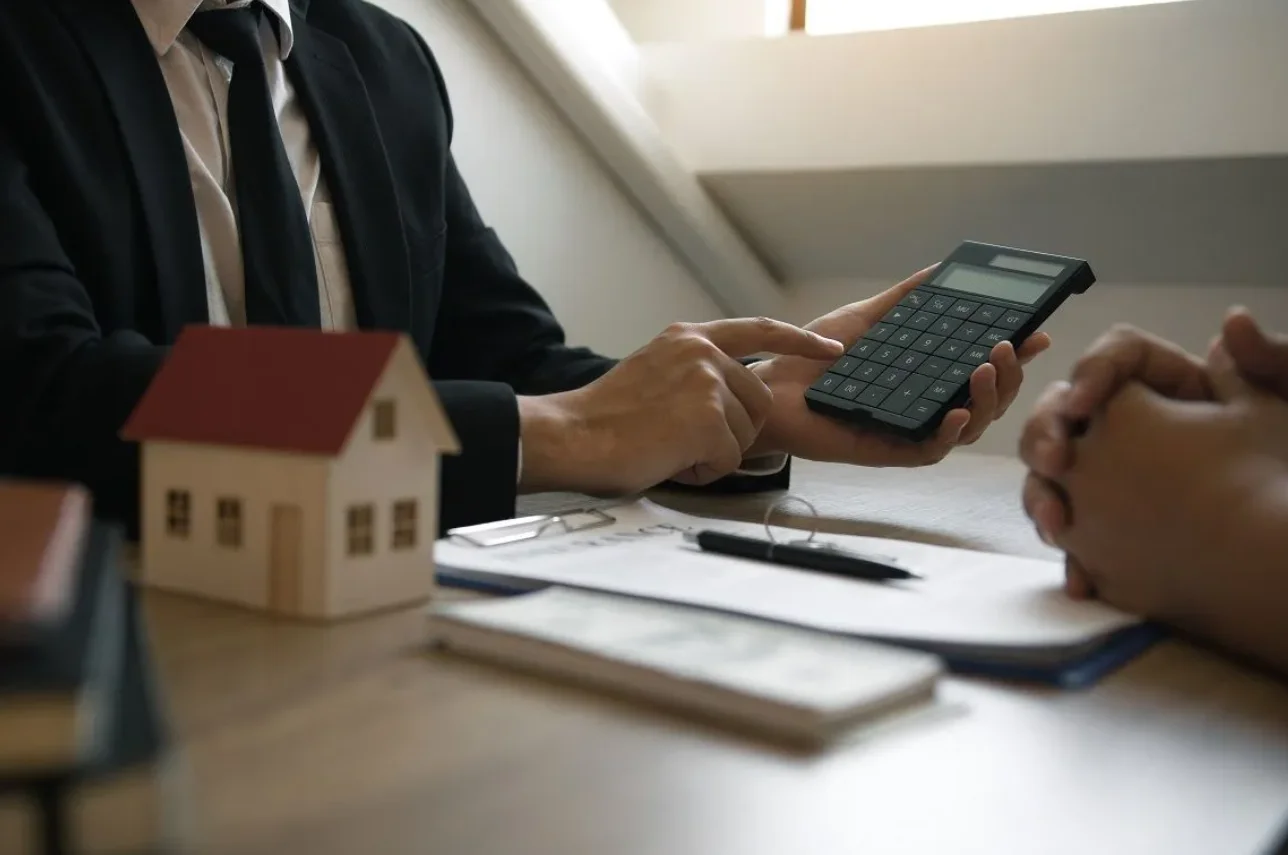 End of Lease Calculator
Number of Bedrooms:
Number of Bathrooms/Ensuites:
Number of Living Rooms/Dining Rooms/Lounges/Family Rooms:
Carpet Steam Cleaning? (No of Room(s):
Condition of House:
Ready to book your end-of-lease cleaning? Need cleaning done on short notice, You're just two clicks away! simply click the "Booking" button for your City to schedule your cleaning service. Or Call 1300 280 576.
Introduction
Lease end cleaning can be a daunting task for both tenants and landlords alike. With stringent requirements to meet, getting the property back in its original condition can pose several challenges. In this article, we will explore some of these challenges and provide insights into how to overcome them.
The Time Constraint Factor
One of the biggest challenges of lease end cleaning is the limited amount of time available. Tenants are often required to thoroughly clean every nook and cranny within a short timeframe before their move-out date. This pressure can lead to rushed cleaning jobs or missing important areas that need attention. Effective planning and organization are crucial in optimizing time management during lease end cleaning.
Tackling Stubborn Stains & Dirt Build-Up
Another challenge faced during lease end cleaning is dealing with stubborn stains and dirt build-up over time. Regular household cleaners may not always effectively remove deeply embedded grime from surfaces such as carpets, tiles, or oven interiors. Investing in professional-grade products specifically designed for tough stains can help tackle these challenging areas more efficiently.
Avoiding Damages on Property
Avoiding damages while conducting thorough lease-end cleaning poses yet another challenge for tenants. Carelessly using abrasive materials on delicate surfaces or improperly handling appliances when attempting deep cleans could result in unintentional damage to the property. It is essential to familiarize oneself with proper use guidelines for equipment, tools, and products used during the cleaning process.
Conclusion
Lease end cleaning comes with its fair share of obstacles; however, by being aware of common issues like time constraints,
stubborn dirt buildup, and potential damage risks involved throughout the process – tenants can better prepare themselves
for successful completion.
Remember: effective planning, utilizing appropriate products,
and careful handling methods are key elements necessary to overcome these commonchallenges associated with lease end cleaning. By taking these precautions, tenants can leave the property in pristine condition and ensure a smooth transition to their next living space.
Don't just take our word for it; our satisfied clients speak volumes about our commitment to quality and customer satisfaction. Harry and his team have been praised for their professionalism and flexibility, and our clients are always impressed by the high standard of our cleaning services.
The owner is lovely, please reach out to the owners if you need to chat about anything and they'll fix it all up.
Needed a temporary cleaner while our regular cleaner on holiday. Harry and his team were professional, did a good job, were on time, and flexible when we needed to change dates last minute. Highly recommend and would use again.
Excellent job . Brand new home after the clean .
The guy they sent did a amazing job. Toyin & Jide Momodu from united home services- I am very impressed with the service provided .10 stars
Madness_ Within
01/11/2022
The cleaning is so professional and high standard. All staff have been very kind and understanding, they are willing to do all jobs without hesitation and such a good price. I am very happy to have them return ongoing.
Job well done Cleaners reported finding of money grateful for their honesty ,Excellent job
Booking was easy, I received the quote very quick, and the two cleaners who came were very polite and did a great job at cleaning my place.Would recommend 🙂
Cleaner arrived on time and cleaned the house to a high standard in a relatively short amount of time - great service.
Hi, I got my house cleaned by using the service of Best local cleaners. They do a good job, prompt and charges are what they quote (no hidden charges). I will surely recommend them !! Thanks
Location Service Quick Map
Frequently Asked Questions
 Below are some of the common Frequently asked questions related to the Lease End Cleaning. If you cannot find an answer to your question, Please visit our FAQ Page or Please reach us at sales@bestlocalcleaners.com.au if you cannot find an answer to your question.
End of Lease Cleaning Services Frequently Asked Questions
Please contact us today for a FREE quote on any cleaning service.
We look forward to hearing from you! Call Best Local Cleaners 1300 280 576 or submit your inquiry online via our quick contact form. One of our consultants will be in touch within a few hours.
Ready to Work Together? Build a project with us!
Best Local Cleaners understands their customers' requirements, needs, and expectations. 
Navigating the Hurdles of Lease Cleaning
Moving to a new location can be an exciting yet daunting endeavor. Alongside the process of finding a suitable place, packing up belongings and making arrangements for transport, one significant challenge that many individuals face is end-of-lease cleaning. As per rental agreements, tenants are typically required to leave the property in pristine condition before vacating. This involves thoroughly cleaning all areas of the space including floors, walls, windows and appliances. The aim is to ensure that it is left in the same state as when they initially moved in or even better. While some may see this as an easy task, others find it overwhelming due to time constraints or lack of experience.
One major obstacle encountered during end-of-lease cleaning tasks pertains to identifying stubborn stains or deep-seated dirt that has accumulated over time. These marks may require specialized techniques and treatments such as steam cleaning carpets or using heavy-duty products on kitchen surfaces where grease tends to accumulate easily. Additionally,cleaning tasks might also involve tackling unpleasant odors arising from pets' presence which may necessitate additional deodorizing efforts.
Another common problem faced revolves around meeting meticulous inspection standards set by landlords or real estate agents overseeing the leased property's return conditions.A small oversight could result in financial deductions from residents' deposits influencing their overall moving expenses negatively . Therefore,hiring professional cleaners proves beneficial considering their familiarity with commonly overlooked details ensuring compliance.Complete focus on other critical activities associated with shifting dependents,moving valuables considerably eases off minimal relocation stress.Perks include smoother transitions along while being able introduce children inhabitants into new environments without distraction under relatively less burden expanding room opportunities within small spaces .
In conclusion,end-of-lease cleanings embody crucial challenges for individuals relocating.Additionally,focusing upon provides benefits broader context helping maintain cleanliness ,health hygiene attributes.Place retention obtain optimal overall impressions visitors utterly important role aspects discussed fostering great mental peace alongside necessary vibrant lifestyle settling houses cases successfully achieve necessary reassured environment sturdily .
What are the Consequences When the End of Lease Inspection Report Identifies Cleaning Concerns?
When it comes to the end of a lease, both tenants and landlords have certain responsibilities. One crucial aspect is ensuring that the rental property is thoroughly cleaned before returning the keys. However, cleaning issues often arise during an end-of-lease inspection report. It could be anything from dust buildup on surfaces to stained carpets or dirty windows.
Once these cleaning issues are identified in the inspection report, both parties need to understand what steps should be taken next. For tenants, it's essential to address these concerns promptly as they may affect their deposit refund or create potential legal disputes with the landlord. In such cases, tenants should consider hiring professional cleaners who specialize in end-of-lease cleanings.
On the other hand, landlords also play a vital role by communicating clearly about their expectations regarding cleanliness at move-out time and giving sufficient notice prior to inspections taking place. Moreover, they must provide specific details about which areas require attention for proper remediation.
To resolve any conflicts arising from cleaning discrepancies discovered in an end-of-lease inspection report amicably and professionally without costly legal battles; open communication between both parties is key during this process.
Overall, understanding one's responsibilities and engaging proactive measures can prevent unnecessary disputes while ensuring a smooth transition at lease-end for all involved stakeholders
How to resolve a dispute with real estate agent or Landlord
Resolving end-of-lease cleaning disputes in an effective manner requires a professional and informative approach. When it comes to renting properties, the issue of cleanliness often arises as tenants are obligated to return the premises in good condition at the conclusion of their lease agreement. However, disagreements can occur between landlords and tenants on what constitutes acceptable cleanliness standards, leading to potential conflicts that need resolution. To address these disputes effectively, communication plays a pivotal role. Both parties should engage in open dialogue from the beginning and clearly outline their expectations regarding post-rental cleaning obligations. Landlords should provide detailed guidelines or checklists that specify which areas must be cleaned thoroughly by departing occupants while considering local regulations on this matter.
Moreover, maintaining clear documentation throughout the tenancy is crucial when resolving end-of-lease cleaning disputes. This includes supporting evidence such as move-in/move-out inspection reports with photographs illustrating pre-existing conditions or damages prior to occupation by tenants.
If any disagreement occurs concerning cleanliness after tenant departure, both parties should attempt mediation before engaging legal recourse if necessary. This could involve involving an impartial third party like residential dispute resolution services or arbitrators who specialize in resolving landlord-tenant disagreements amicably.
Ultimately, fostering mutual understanding through proactive communication and fair discussions will significantly contribute towards successful resolutions for end-of-lease cleaning disputes to protect both landlords' investments and tenants' rights
Useful Information for Lease Cleaning
When it comes time to move out of a leased property, one crucial task that must be completed is the end-of-lease cleaning. To ensure you leave the premises in pristine condition and meet your obligations as a tenant, having a detailed checklist can greatly assist you. This sample checklist provides an extensive outline of essential tasks to cover during your end-of-lease clean.
1. General cleaning: Start by thoroughly dusting all surfaces including walls, ceilings, light fixtures, and air vents. Wipe down windowsills, doors, frames and remove any cobwebs or debris from corners.
2. Carpets and flooring: Vacuum carpets meticulously ensuring no spot is missed; consider professional steam-cleaning for deep stains if necessary. Clean hard floors with appropriate solutions while paying attention to grout lines.
3. Kitchen area: Degrease stove-tops and ovens carefully using suitable cleaners; don't forget about oven racks! Scrub sink thoroughly removing any build-up or stains while also sanitizing faucet handles.
4. Bathroom sanitation: Disinfect toilets inside-outside extensively along with scrubbing washbasins until they shine brightly free of calcium deposits or soap scum residue; remember mirrors as well!
5. Appliances inspection: Ensure all appliances are presentable both internally externally such as washing machines dryers refrigerators dishwashers etc., emptying filters coils trays residues where needed wiping fingerprints smudges make sure everything works optimally too!
6.Walls & baseboards scrutiny : Check these areas for marks dents scratches paint chips ; require touch ups , repainting fixing damage not considered normal wear tear promptly
7.Windows glassware cleanliness : Clean mirror panes without streaks fingerprints dirt sparkling finish same curtains blinds screens pull cords/draw strings repairs replacements required
8.Storage spaces organization : Tidy up cupboards closets bookshelves drawers garage space provide ample storage room prospective tenants neatly fold clothes arrange items designated keeping
9.Outdoor areas' treatment : sweep driveway patio deck area remove leaves debris clean outdoor furniture windows emphasize good curb appeal quality impression anyone approaching property
By utilizing this comprehensive checklist during your end-of-lease cleaning, you can ensure that every nook and cranny is thoroughly taken care of. This approach will not only help you recover your security deposit but also leave a positive impression on the landlord or future tenants. Remember to take before and after photos as evidence of showcasing the cleanliness achieved for peace of mind!
Please note: The information provided on this page is for guidance purposes only. It is not to be taken as legal advice and should not be used as a substitute for appropriate legal counsel. Always consult with a professional in the relevant field for legal or official advice.

If you're not confident in your cleaning abilities, or simply don't have the time to complete the cleaning to a high standard, consider using our professional end-of-lease cleaning services. We can help ensure your rental property is left in the best possible condition, helping you to get your bond back and avoid any issues with your landlord or property manager.