End of Lease Cleaning Woden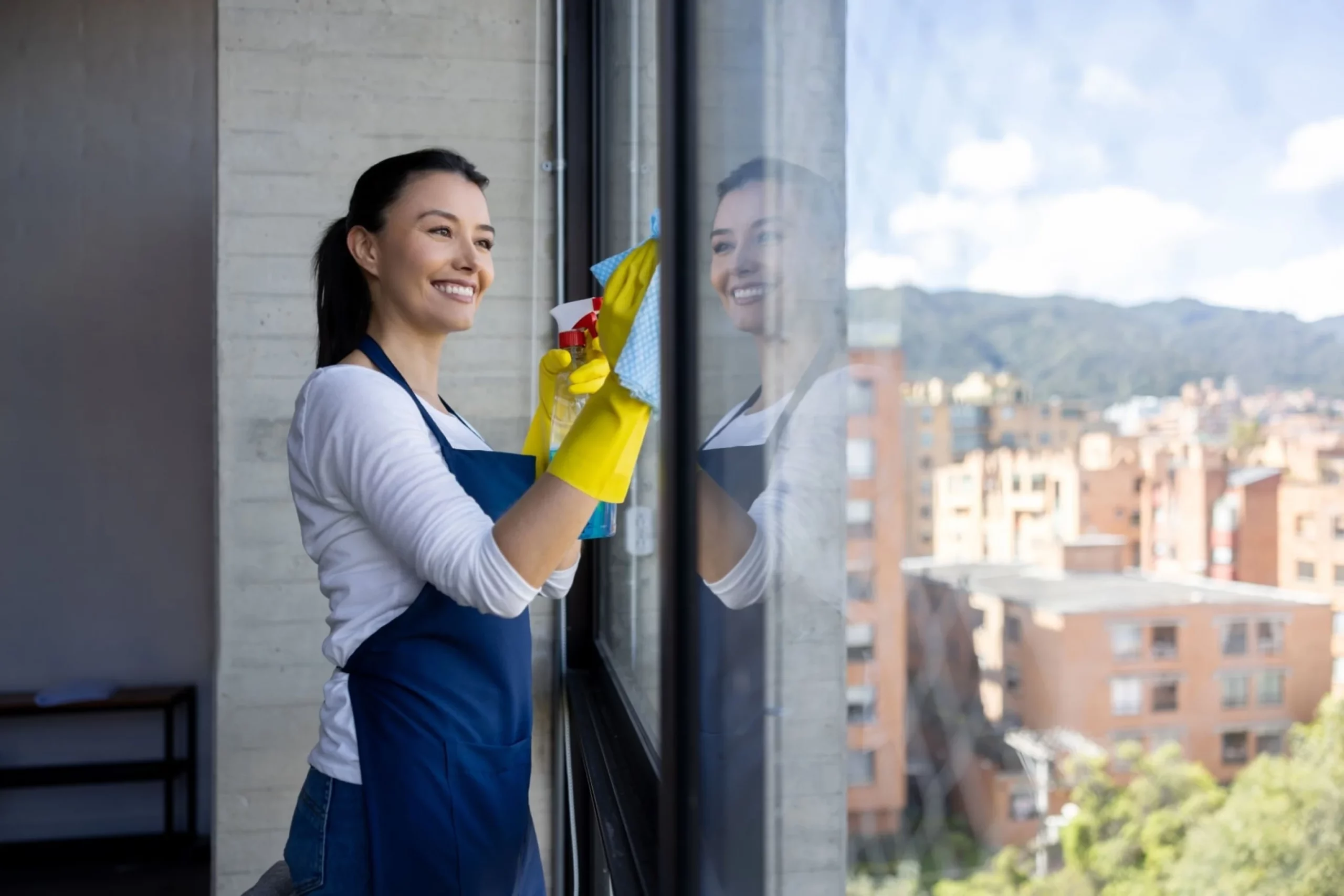 End of lease cleaning prices Starting from 289*
End of Lease Cleaning Services Woden
Are you in need of end-of-lease cleaning services in Woden? Look no further! At Best Local Cleaners, we are dedicated to providing you with a hassle-free and exceptional cleaning experience.
Our specialized End Of Lease Cleaning comes with a Bond Back Guarantee that lasts for 72 hours. In the event that your agent or landlord identifies any concerns with the completed cleaning, we will gladly return at no additional cost to re-clean. Please note that certain Terms and Conditions apply. 
Expert End of Lease, Bond, Vocate, and Lease End Cleaning Services
The terms end of lease cleaning, bond cleaning, vacate cleaning, and lease end cleaning all refer to one service, ensuring your rental property is left in impeccable condition when you vacate. At Best Local Cleaners, we provide expert cleaning services tailored to your needs, irrespective of the term you use to describe them. Our team will meticulously clean your house leaving it in a sparkling condition. We provide a comprehensive package that includes an array of cleaning services.
Searching for a dependable and budget-friendly end-of-lease cleaning service in Woden? Your search ends here!
Choose Best Local Cleaners – a trusted and professional cleaning company deeply rooted in Woden. We're not just a service provider here; we are also part of the community. Our cleaning team appreciates the distinctive appeal of Woden and fully understands the specific cleaning requirements of our local clients. Delivering top-quality cleaning services to this delightful suburb, many of our diligent staff members also call this place their home. Committed to supporting our neighbours with clean and comfortable living spaces, we take great pride in serving the Woden community. Let us help you keep your home spotless!
Located in the heart of Canberra, Woden is a bustling city hub that offers a wealth of amenities and opportunities. Home to Westfield Woden shopping center, numerous restaurants, cafes, and parks, the area boasts excellent transport links and an array of cultural and entertainment venues. From its bustling city streets to its peaceful green spaces, Woden offers a diverse and vibrant lifestyle for residents and visitors alike.
Experience the difference of personalized service, right here in Woden. Connect with us today and let's make your home shine together!
Lease End Cleaning Services Woden
Our teams will meticulously clean every corner of your house to achieve a pristine finish. We provide top-rated professional cleaners for your Bond clean, equipped with all necessary products and equipment. We offer a comprehensive End of Lease Clean package that includes a wide range of cleaning services to cater to all your needs. Here's what our package includes: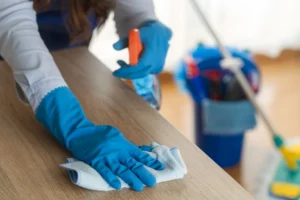 Vacuuming
Hard Floor Mooping

Cobwebs removal (internal only)

Light switches/Power points cleaning

Doors spot cleaning

Skirting boards wiping

Air conditioner wiping and filter cleaning (split system, not ducted system

Ceiling Fans Dusted and Wiped.
Wall marks(spot cleaning)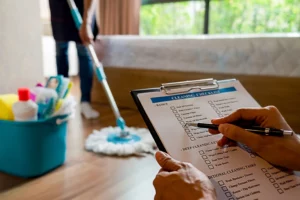 Sink sanitizing and polishing

Cupboards wiping inside and out

Bench top cleaned

Range Hood exterior an d filters cleaned

Stove cleaning
Dishwasher exterior
Oven cleaned using proper oven cleaner
Internal clean of oven/grill including glass
All grass/drime is removed 
Wipe down and clean on front of clean.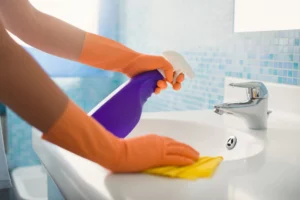 Vanity cleaned inside and out

Shower/Bath cleaned including tiles and screens

Drawers and cabinets cleaned in and out

Toilet cleaned

Mold removal (ceiling mold not included)

Exhaust fan cleaned exterior

Mirrors and glass surfaces Cleaned

Clean, vacuum, and mop floors

Clean and dry buff sinks & taps

Clean high touch point areas (door handles/light switches)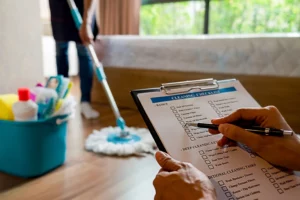 Clean cupboards & wardrobes

Clean glass surfaces & mirrors

Clean tracks of all window frames (inside only)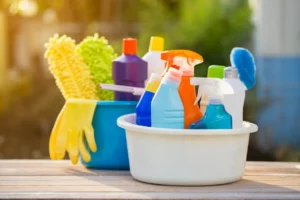 Clean down and wipe all bench-top surfaces

Clean and dry buff sinks & taps

Clean, vacuum, and mop floor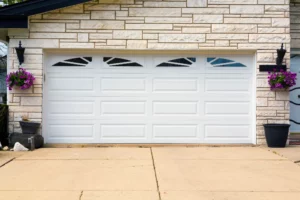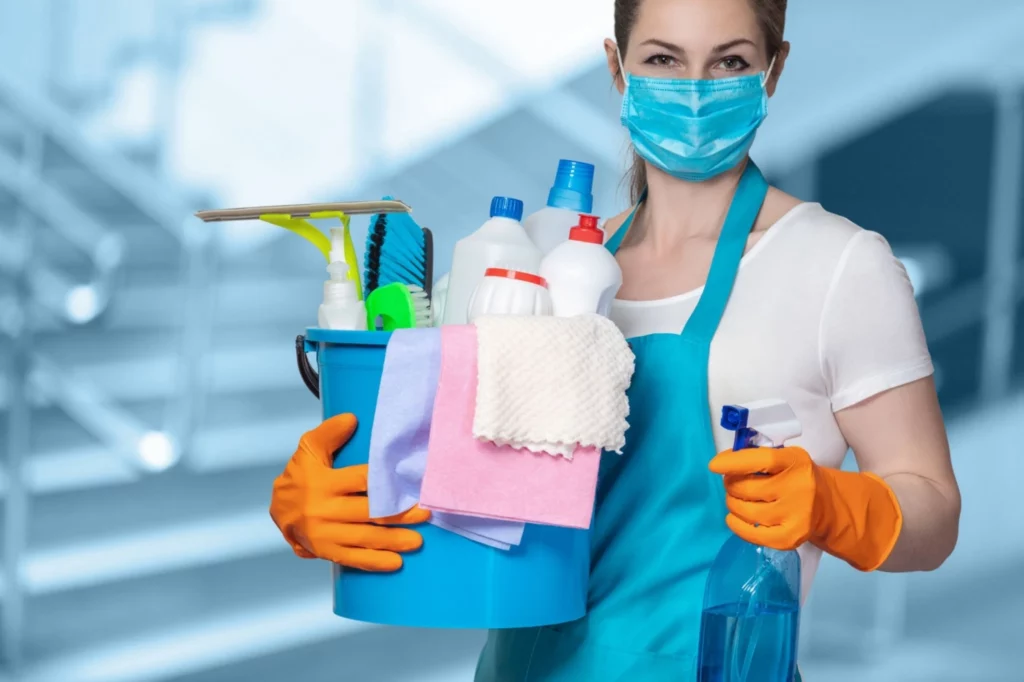 Additional Cleaning services available to suit your needs
Our Lease End Cleaning packages are comprehensive and designed to cater to a wide range of cleaning needs for a smooth move-out process. However, to maintain flexibility and fairness in our pricing, there are certain specialized cleaning tasks not included in the standard package. These are services that not every home requires but can be added to your cleaning service at a small additional cost.
| Lease End Cleaning - Additional Services | Description |
| --- | --- |
| Balcony | Sweep and Mop |
| Blind Cleaning | Wipe down, dusting and general blind cleaning |
| Carpet Steam Cleaning | Professional steam clean of carpet and other items where applicable |
| External Window Washing | Wipe down of glass surface and cobweb removal around accessible areas (up to 2 step ladder) |
| Floor Tiles Grout Cleaning | Floor tiles grout cleaning |
| Fridge | Wipe down of outside and internal accessible surface (must be empty) |
| Garage Clean Up | Wipe down, dust and sweeping of all accessible areas, mop |
| Wall Wash | Wipe down and dusting of walls (Charge per room) |
Stressed About End of Lease Cleaning During Your Move Out in Woden?
Don't stress about end-of-lease cleaning in Woden​ – leave it to the professionals at Best Local Cleaners! With our experienced team, transparent pricing, and 72-hour bond-back guarantee* Terms and Conditions apply, you can be confident that you're in good hands. Contact us today for a no-obligation quote and experience the difference with Best Local Cleaners!
So why not make your move even easier by booking our End of Lease and Moving services together? Save time, money, and hassle – all with one simple booking
Why Choose Our End Of Lease Cleaning Services?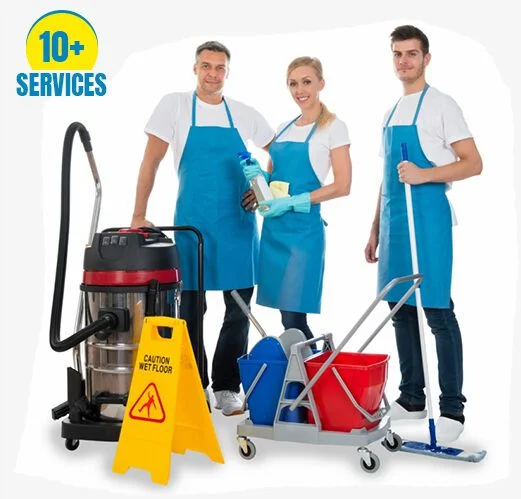 How Much Does Bond Cleaning Cost?
The cost varies from State to State, You can use our Quick and Easy Online Quote Calculator:
Estimate the cost of your lease end cleaning
Adjust the options based on your property's size and condition
Add carpet steam cleaning if needed 
 The calculator displays the total cost of the cleaning service based on the selected options. The calculator is easy to use and provides an estimate for the cost of an Bond cleaning service in seconds.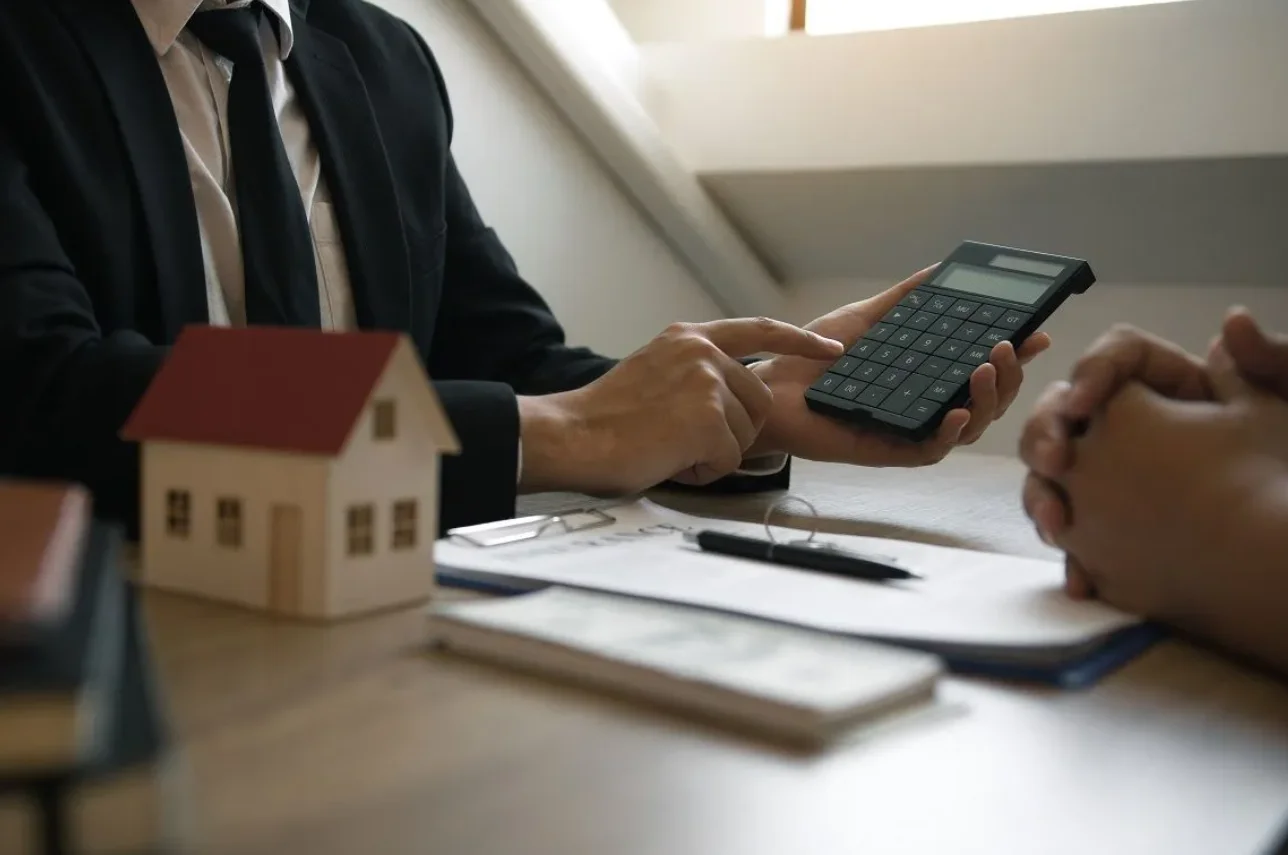 End of Lease Calculator
Number of Bedrooms:
Number of Bathrooms/Ensuites:
Number of Living Rooms/Dining Rooms/Lounges/Family Rooms:
Carpet Steam Cleaning? (No of Room(s):
Condition of House:
Ready to book your end-of-lease cleaning? Need cleaning done on short notice, You're just two clicks away! simply click the "Booking" button for your City to schedule your cleaning service. Or Call 1300 280 576.
Introduction
Lease end cleaning, also known as exit cleaning or bond cleaning, refers to the process of deep-cleaning a house or apartment before moving out. Although it is not mandatory by law in most countries, it is often required by landlords and property managers as a condition for obtaining the full return of one's rental deposit. In this article, we'll explore why lease end cleaning is important for both tenants and landlords.
The Benefits of Lease End Cleaning for Tenants
Performing thorough lease end cleaning has many benefits for renters. First and foremost, it helps ensure that they will receive their entire security deposit back from their landlord upon moving out. By removing any evidence of wear and tear or damage caused during their tenancy period, renters can avoid being charged hefty fees deducted from their deposits.
Moreover, lease-end cleaning helps to maintain good relations with your landlord/property manager which may benefit you down the line when looking to rent again or needing references etc
The Importance Of Lease-End Cleaning For Landlords
For Property Managers & owners who own multiple properties need make sure that all properties remain appealing to potential tenants especially after customers leave a particular residence so having professional cleaners come through ensures consistency between rentals such as carpet shampooing and restorations while addressing hygiene concerns.
Another key reason why landlords prefer tenants perform lease-end cleans according to standards mentioned in your agreement/particulars because time means money! An otherwise unexpected cost like postmoving clean can be avoided altogether if tenant completes some tasks themselves rather than cause delay hence loss revenue due backlogs on schedule turnovers.
Conclusion
Lease end cleaning plays an essential role in maintaining healthy landlord-tenant relationships while ensuring fair financial situations relative towards how much effort needs administration beforehand closing off transactions legally binding communication records.making suitable amendments necessary throughout occupation periods ensuring sustainable property leasing that responds to everybody's needs. Choosing a reputable cleaning company who has experience in end of lease clean ups can alleviate unnecessary stress and help landlords and tenants focus on the next chapter rather than worry about an extensive post moving task list.
Don't just take our word for it; our satisfied clients speak volumes about our commitment to quality and customer satisfaction. Harry and his team have been praised for their professionalism and flexibility, and our clients are always impressed by the high standard of our cleaning services.
The owner is lovely, please reach out to the owners if you need to chat about anything and they'll fix it all up.
Needed a temporary cleaner while our regular cleaner on holiday. Harry and his team were professional, did a good job, were on time, and flexible when we needed to change dates last minute. Highly recommend and would use again.
Excellent job . Brand new home after the clean .
The guy they sent did a amazing job. Toyin & Jide Momodu from united home services- I am very impressed with the service provided .10 stars
Madness_ Within
01/11/2022
The cleaning is so professional and high standard. All staff have been very kind and understanding, they are willing to do all jobs without hesitation and such a good price. I am very happy to have them return ongoing.
Job well done Cleaners reported finding of money grateful for their honesty ,Excellent job
Booking was easy, I received the quote very quick, and the two cleaners who came were very polite and did a great job at cleaning my place.Would recommend 🙂
Cleaner arrived on time and cleaned the house to a high standard in a relatively short amount of time - great service.
Hi, I got my house cleaned by using the service of Best local cleaners. They do a good job, prompt and charges are what they quote (no hidden charges). I will surely recommend them !! Thanks
Frequently Asked Questions
 Below are some of the common Frequently asked questions related to the Lease End Cleaning. If you cannot find an answer to your question, Please visit our FAQ Page or Please reach us at sales@bestlocalcleaners.com.au if you cannot find an answer to your question.
End of Lease Cleaning Services Frequently Asked Questions
Please contact us today for a FREE quote on any cleaning service.
We look forward to hearing from you! Call Best Local Cleaners 1300 280 576 or submit your inquiry online via our quick contact form. One of our consultants will be in touch within a few hours.
Ready to Work Together? Build a project with us!
Best Local Cleaners understands their customers' requirements, needs, and expectations. 
Challenges of Lease Cleaning
Moving can surely be an overwhelming experience, and one of the most challenging aspects of it is undoubtedly carrying out end-of-lease cleaning tasks. These tasks are imperative to ensure that your rented property is in its original state before you hand it over to your landlord. The process may seem daunting but with proper planning and organization, it could be tackled efficiently.
Firstly, organize a checklist of things to do in advance so that you don't miss any crucial task at the last minute. It would help if you started packing belongings early on as delaying will only build up stress later on. Once done with packing personal items, focus on cleaning appliances such as ovens, fridges etc., ensuring they're free from stains or spills which accompany daily use.
End-of-Lease Cleaning also requires deep-cleaning carpets and blinds alongwith scrubbing floors clean which assists in flawless shifting without leaving footprints behind.
Another challenge faced during moving puts strain on personal finances leading people towards cutting corners when looking for cheap cleaners; However,it might lead down a path where unreliable service compels them into spending excess amount again fixing shoddy work performed by irresponsible contractors later.Instead one should make sure whether their hired cleaner carries appropriate insurance coverage protecting both parties against any damage / accidents occuring while doing this job.The cost invested shall bring peace of mind being insured even during mishaps caused unexpectedly,
In summary,end-of-lease cleaning poses few challenges requiring further attention: planning ahead of time,maintaining thorough checklists while selecting reliable vendors simultaneously obtaining requisite insurances providing safety net alongwhile assisting burdened tenants hefty charges for repairs/maintenance undergone otherwise incurred due negligent acts made unconsciously/faultily unless settled personally therefore making final shift smooth,result-oriented,enjoyable transition altogether!
What happens if the end of lease inspection report finds cleaning issues.
Cleaning is an essential aspect of maintaining a rented property, and it can be particularly crucial when you are moving out, as thorough cleaning guarantees that the space will be appealing to future tenants. However, if your end-of-lease inspection report indicates cleanliness issues, what should you do next? The first step should be to thoroughly review the report and identify exactly where the problems have been identified; this will help you determine whether they would require professional cleaning services or simple DIY solutions. Once you've assessed the situation accordingly, consider reaching out to your landlord for clarification on any vague comments included in the document.
If there were significant areas of concern highlighted by your inspector's evaluation make sure they receive proper attention before handing over keys officially. You might also want to follow up with them once more regarding their recommendations for resolving these matters and getting feedback from both parties involved after completion date has occurred thereafter may avoid disputes about other lease exit obligations later down line such repairs/damages etc." Additionally, Double-checking that everything appears clean upon departure seems like unnecessary work but does not go unnoticed hence earning reputation among landlords could greatly influence obtaining better leasing options postward so put forth necessary effort here ends well worth result gained"
How to resolve a dispute with real estate agent or Landlord
When it comes to end-of-lease cleaning disputes, effective resolution is key to avoiding unpleasant experiences for both landlords and tenants. In order to achieve efficient resolutions, communication must be clear from the beginning of the renting period. This includes setting expectations for the cleanliness standards required at move-out time. It's important that all parties understand what is expected in terms of maintenance and upkeep throughout tenancy so there are no surprises or misunderstandings later on.
If a dispute does occur, it's best not to let emotions get in the way. Instead, take an objective approach by reviewing all documentation such as photos taken during inspections before and after tenancy periods which will give an accurate picture of any discrepancies between agreements prior made.
Open dialogue between parties can also help resolve grievances quickly and amicably; settle minor conflicts immediately with negotiations instead escalating things further.Tenants should ensure they know their legal rights governing this aspect while responsibilities including notifying your landlord if repairs need carried out within agreed upon timelines.
Ultimately being proactive throughout living arrangements has been shown beneficial when trying engaging peacefully settling differences over costs related regular wear-and-tear damages incurred during occupancy gone unchecked or resolved altogether beforehand release date arrives for moving day preparations mentioned above accordingly based on safety code regulations specific towards residences ensuring optimal results expected direction care needed produce desired outcomes complete satisfaction reached swiftly enjoyed thereafter solved promptly efficiently positively unsurpassed proviso well provisioned enhancement overall property values increased alongside goodwill reputation maintained upheld indefinitely done right everytime!
Useful Information for Lease Cleaning
When it comes to end-of-lease cleaning, tenants need to make sure that the property is properly cleaned and well-maintained before returning it back. It's essential not only for getting your bond money but also ensuring a good relationship with landlords or real estate agents. To help you in this process, we have prepared a comprehensive checklist of tasks that should be completed during an end-of-lease cleaning.
One of the primary things on the list is floor cleaning. It includes vacuuming carpets, mopping hard floors such as tiles or hardwoods after wiping them clean with appropriate cleaner solutions. Walls are another crucial area where special attention must be given while doing an end-of-lease cleaning job; walls are prone to dust and grime accumulation over time so removing those dirty marks from wall surfaces using eco-friendly detergents goes down perfectly well too.
Cleaning ovens can often feel like an arduous task when working out how best to go about it; however oven interiors, stovetop & burners thoroughly scrubbed together will give perfect results just fine!.
Bathroom areas usually require intensive cleansing efforts since they remain wet most of the time mold/dust buildup on shower heads/tiles/cabinets/toilets requires thorough sanitized finish lots washing required wherever needed including taps/fittings/mirrors! Lastly pay extra close attention around window sills/fly screens especially if outdoor debris has made its way indoors leaving interior glass dusty/unclean– these all looking sparkling fresh upon exit would serve as laudable impression!
In conclusion – End-of-leasing properties may seem daunting at first glance;'although following our detailed sample checklist ensures both tenant satisfactions alike ease when temporarily vacating their previous residences without stressors looming overhead risking disputes amongst each other finally receiving contents — win-win situation everyone!
Please note: The information provided on this page is for guidance purposes only. It is not to be taken as legal advice and should not be used as a substitute for appropriate legal counsel. Always consult with a professional in the relevant field for legal or official advice.

If you're not confident in your cleaning abilities, or simply don't have the time to complete the cleaning to a high standard, consider using our professional end-of-lease cleaning services. We can help ensure your rental property is left in the best possible condition, helping you to get your bond back and avoid any issues with your landlord or property manager.