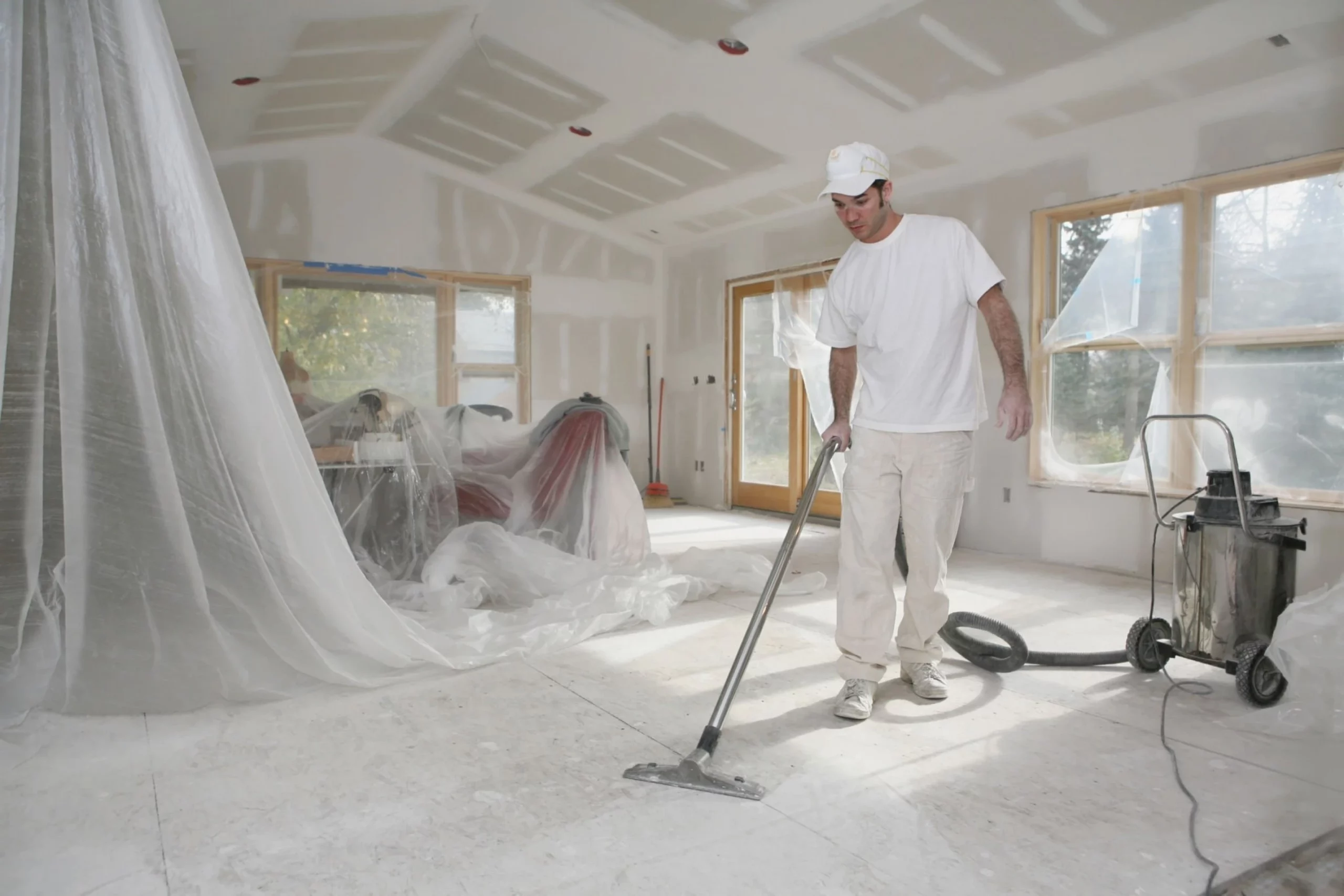 Builder Clean Services Preston
Best Local Cleaners is a renowned cleaning company offering unparalleled builders cleaning services in Canberra and Melbourne regions. We specialize in delivering meticulous cleaning solutions post-construction, catering to projects of all sizes, from home renovations to expansive industrial builds. Our team of skilled cleaners employs the latest techniques and eco-friendly products to remove construction debris, dust, and residue, unveiling a pristine, ready-to-use space.
Our builders cleaning services encompass thorough cleaning, dusting, debris removal, and specialized services like high-pressure washing and window cleaning. Leveraging advanced equipment and sustainable cleaning agents, we ensure every corner of your newly constructed space is immaculate and safe.
Professional Builders Cleaning Includes:
Our builders cleaning services are meticulously crafted to convert your construction site into a clean, inviting space. Understanding the diverse needs after construction, we create tailored solutions designed for your unique requirements. Our comprehensive services include, but are not limited to:
Clearing construction debris
Cleaning and sanitizing restrooms
Sweeping and washing floors
Removing paint splatters and residues
High-pressure cleaning
Detailed window cleaning
Wiping down and sanitizing all surfaces
Safe disposal of construction waste
Contact us today for a FREE quote on our specialized builders cleaning services. We are eager to assist you! Call Best Local Cleaners at 1300 280 576 or submit your inquiry online via our quick contact form. A representative will reach out to you promptly.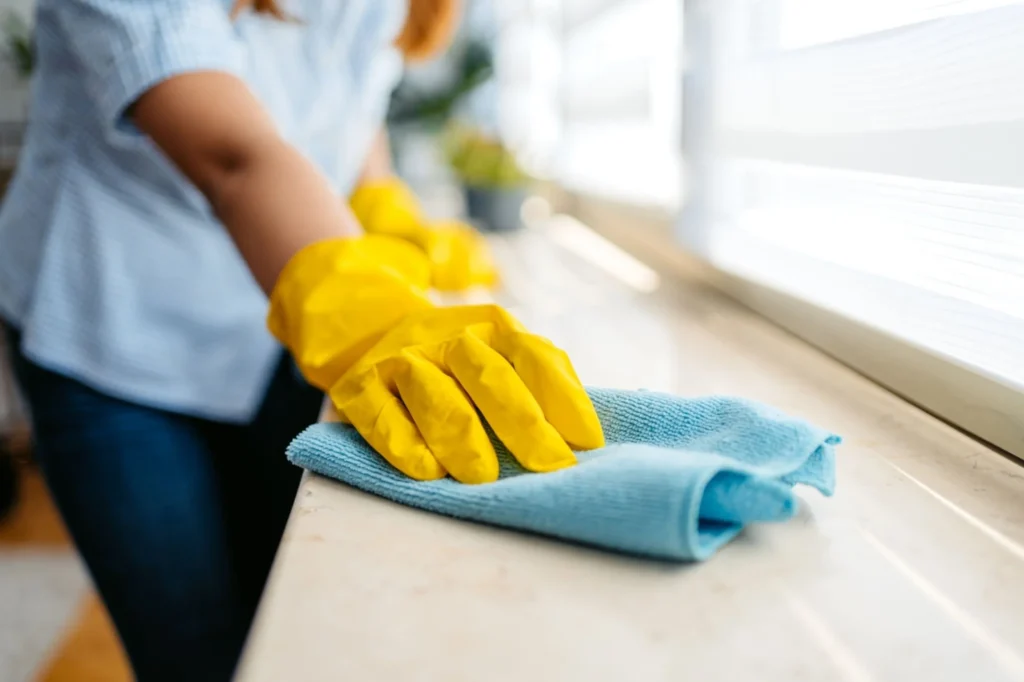 Looking for reliable and affordable Cleaner in Preston
Opt for Best Local Cleaners – your trustworthy and experienced cleaning partners. Our local roots and personal ties with Preston, enable us to understand and cater to your unique cleaning needs with a personal touch.
Our cleaners hold a personal connection to Preston. Not only do we provide our regular, top-quality cleaning services to this beautiful suburb, but many of our dedicated staff members are proud residents of this community. We understand the local needs, admire the unique charm of Preston, and are committed to helping our neighbors maintain a clean, comfortable home environment. It's our pleasure to serve you in Preston.
Located in the state of Victoria, Preston is a vibrant city known for its rich history and cultural diversity. Situated just nine kilometers north of Melbourne's central business district, this bustling suburb offers a diverse range of amenities and attractions. With a population of over 33,000 residents, Preston boasts an array of shopping centers, entertainment venues, parks, and recreational facilities. Its well-connected transport network makes it easily accessible to both locals and tourists alike. Whether you're exploring its historic sites or indulging in its culinary offerings, Preston promises a fulfilling experience for visitors seeking to immerse themselves in its unique blend of urban charm and community spirit.
Experience the difference of personalized service, right here in Preston. Connect with us today and let's make your home shine together!
Cleaning Services Available in Preston
No "Locked Contracts" for commercial cleaning services in Preston.
Why Choose Our Office Cleaning Services?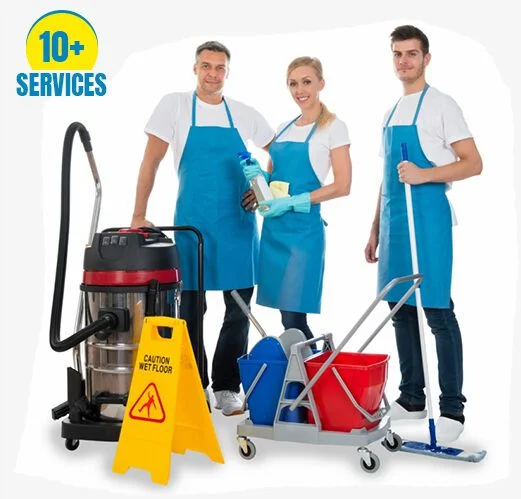 Builders cleaning is a specialized form of cleaning that differs significantly from regular cleaning services. It is specifically designed to deal with the unique challenges associated with construction and renovation projects. Unlike regular cleaning services, which primarily focus on maintaining cleanliness in occupied spaces, builders cleaning targets debris and dust accumulation resulting from building or remodeling work.
One key distinguishing factor between builders cleaning and regular cleaning is the level of intensity required. Construction sites commonly have large amounts of debris, such as plaster, sawdust, nails, paint splatters, and other materials left after the completion of a project. Builders cleaners are trained professionals equipped with industry-grade tools that enable them to effectively remove these residues without causing damage to delicate surfaces.
Builders cleaning also entails post-construction tasks that go beyond what regular cleaners typically offer. This includes deep-cleaning floors (removing grout haze), window washing both internally and externally (including removing stickers or protective films), polishing fixtures like stainless steel handles or faucets for extra shine, sanitizing bathrooms thoroughly while making sure newly installed tiles remain intact – just to mention a few examples.
In summary then,
builders
cleaning addresses specific challenges related to construction sites by offering an intense level of deep-cleaning tailored for remnants generated during such projects.
It requires specialized tools,
knowledgeable staff members capable of handling different types
of dirt/materials appropriately
Ready for a sparkling clean workspace? Get in touch with our enthusiastic team today - Commercial Cleaning at its best. Call Now 1300 280 576
Don't just take our word for it; our satisfied clients speak volumes about our commitment to quality and customer satisfaction. Harry and his team have been praised for their professionalism and flexibility, and our clients are always impressed by the high standard of our cleaning services.
The owner is lovely, please reach out to the owners if you need to chat about anything and they'll fix it all up.
Needed a temporary cleaner while our regular cleaner on holiday. Harry and his team were professional, did a good job, were on time, and flexible when we needed to change dates last minute. Highly recommend and would use again.
Excellent job . Brand new home after the clean .
The guy they sent did a amazing job. Toyin & Jide Momodu from united home services- I am very impressed with the service provided .10 stars
Madness_ Within
01/11/2022
The cleaning is so professional and high standard. All staff have been very kind and understanding, they are willing to do all jobs without hesitation and such a good price. I am very happy to have them return ongoing.
Job well done Cleaners reported finding of money grateful for their honesty ,Excellent job
Booking was easy, I received the quote very quick, and the two cleaners who came were very polite and did a great job at cleaning my place.Would recommend 🙂
Cleaner arrived on time and cleaned the house to a high standard in a relatively short amount of time - great service.
Hi, I got my house cleaned by using the service of Best local cleaners. They do a good job, prompt and charges are what they quote (no hidden charges). I will surely recommend them !! Thanks
Location Service Quick Map
Frequently Asked Questions
 Below are some of the common Frequently asked questions related to the Commercial Cleaning Service. If you cannot find an answer to your question, Please visit our FAQ Page or Please reach us at sales@bestlocalcleaners.com.au if you cannot find an answer to your question.
Frequently Asked Questions
Please contact us today for a FREE quote on any cleaning service.
We look forward to hearing from you! Call Best Local Cleaners 1300 280 576 or submit your inquiry online via our quick contact form. One of our consultants will be in touch within a few hours.
Ready to Work Together? Build a project with us!
Best Local Cleaners understands their customers' requirements, needs, and expectations. 
When it comes to construction projects, the importance of builders clean cannot be emphasized enough. This final cleaning process plays a crucial role in ensuring that the site is safe, presentable, and ready for occupancy. Builders clean involves removing dust, debris, and other residue left behind during the construction phase. Not only does this contribute to maintaining high standards of cleanliness and hygiene but also helps enhance the aesthetics of the space.
One key reason why builders clean is important is safety. Construction sites often pose hazards with sharp objects, loose nails, or unstable materials lying around. A thorough clean-up eliminates these potential dangers resulting from construction activities and ensures a secure environment for workers and future occupants alike.
Another factor to consider when emphasizing builders clean is improving overall quality assurance. By meticulously cleaning every nook and cranny of a project, contractors can address any minor issues that may have arisen during construction such as chipped paint or damaged fixtures before handing over the completed building to clients.
Moreover, presenting a freshly cleaned space creates an excellent first impression for clients or potential buyers who visit after completion. It showcases professionalism on behalf of the contractors while setting high standards for maintenance moving forward.
In conclusion, undertaking an effective builders clean not only promotes safety but also guarantees client satisfaction through immaculate results showcasing attention to detail throughout all stages of construction.