End of Lease Cleaning Canberra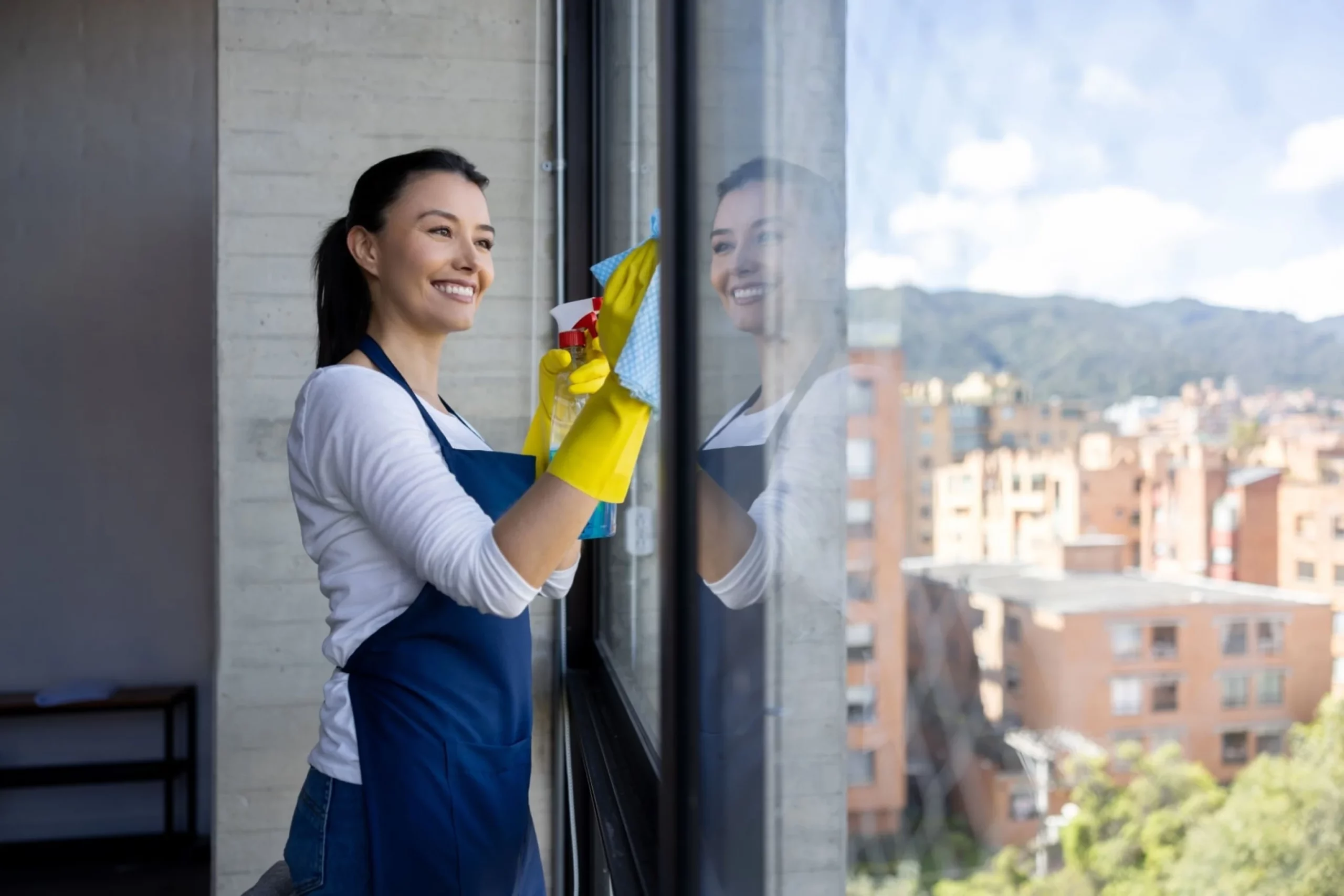 End of lease cleaning prices Starting from 289*
End of Lease Cleaning Services Canberra
Are you in need of end-of-lease cleaning services in Canberra? Look no further! At Best Local Cleaners, we are dedicated to providing you with a hassle-free and exceptional cleaning experience.
Our specialized End Of Lease Cleaning comes with a Bond Back Guarantee that lasts for 72 hours. In the event that your agent or landlord identifies any concerns with the completed cleaning, we will gladly return at no additional cost to re-clean. Please note that certain Terms and Conditions apply. 
Expert End of Lease, Bond, Vocate, and Lease End Cleaning Services
The terms end of lease cleaning, bond cleaning, vacate cleaning, and lease end cleaning all refer to one service, ensuring your rental property is left in impeccable condition when you vacate. At Best Local Cleaners, we provide expert cleaning services tailored to your needs, irrespective of the term you use to describe them. Our team will meticulously clean your house leaving it in a sparkling condition. We provide a comprehensive package that includes an array of cleaning services.
Searching for a dependable and budget-friendly end-of-lease cleaning service in Canberra? Your search ends here!
Choose Best Local Cleaners – a trusted and professional cleaning company deeply rooted in Canberra. We're not just a service provider here; we are also part of the community. Our cleaning team appreciates the distinctive appeal of Canberra and fully understands the specific cleaning requirements of our local clients. Delivering top-quality cleaning services to this delightful suburb, many of our diligent staff members also call this place their home. Committed to supporting our neighbours with clean and comfortable living spaces, we take great pride in serving the Canberra community. Let us help you keep your home spotless!
Canberra, the capital city of Australia, is a well-planned urban area boasting a perfect blend of modern architecture and natural beauty. Located inland and surrounded by the Australian Alps, it is situated on the territory of the Australian Capital Territory. The Canberra region is home to many national institutions, museums, galleries and memorials, along with numerous popular outdoor destinations such as Lake Burley Griffin, Namadgi National Park, and the Australian National Botanic Gardens, making it an ideal destination for tourists and locals alike.
Experience the difference of personalized service, right here in Canberra. Connect with us today and let's make your home shine together!
Lease End Cleaning Services Canberra
Our teams will meticulously clean every corner of your house to achieve a pristine finish. We provide top-rated professional cleaners for your Bond clean, equipped with all necessary products and equipment. We offer a comprehensive End of Lease Clean package that includes a wide range of cleaning services to cater to all your needs. Here's what our package includes: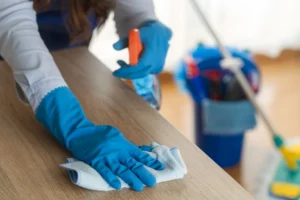 Vacuuming
Hard Floor Mooping

Cobwebs removal (internal only)

Light switches/Power points cleaning

Doors spot cleaning

Skirting boards wiping

Air conditioner wiping and filter cleaning (split system, not ducted system

Ceiling Fans Dusted and Wiped.
Wall marks(spot cleaning)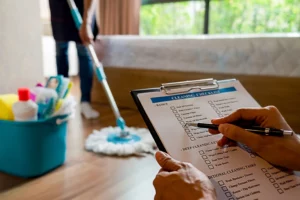 Sink sanitizing and polishing

Cupboards wiping inside and out

Bench top cleaned

Range Hood exterior an d filters cleaned

Stove cleaning
Dishwasher exterior
Oven cleaned using proper oven cleaner
Internal clean of oven/grill including glass
All grass/drime is removed 
Wipe down and clean on front of clean.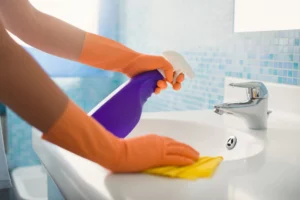 Vanity cleaned inside and out

Shower/Bath cleaned including tiles and screens

Drawers and cabinets cleaned in and out

Toilet cleaned

Mold removal (ceiling mold not included)

Exhaust fan cleaned exterior

Mirrors and glass surfaces Cleaned

Clean, vacuum, and mop floors

Clean and dry buff sinks & taps

Clean high touch point areas (door handles/light switches)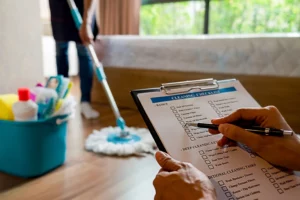 Clean cupboards & wardrobes

Clean glass surfaces & mirrors

Clean tracks of all window frames (inside only)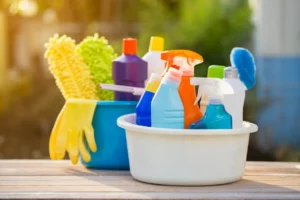 Clean down and wipe all bench-top surfaces

Clean and dry buff sinks & taps

Clean, vacuum, and mop floor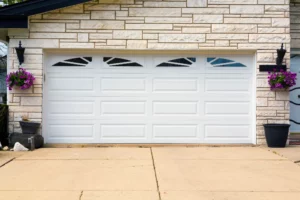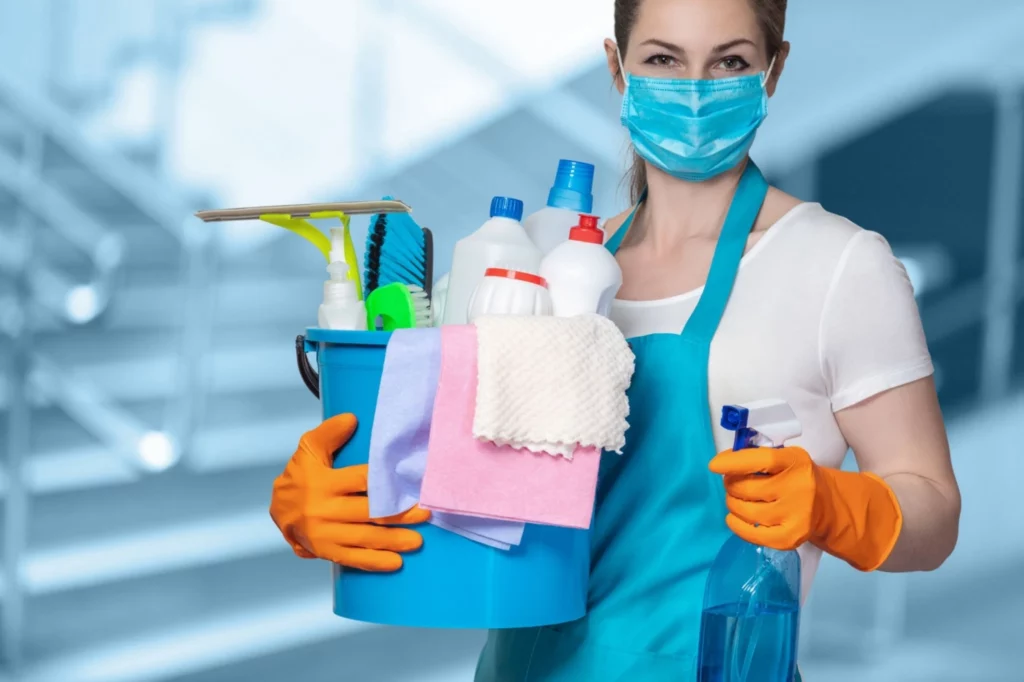 Additional Cleaning services available to suit your needs
Our Lease End Cleaning packages are comprehensive and designed to cater to a wide range of cleaning needs for a smooth move-out process. However, to maintain flexibility and fairness in our pricing, there are certain specialized cleaning tasks not included in the standard package. These are services that not every home requires but can be added to your cleaning service at a small additional cost.
| Lease End Cleaning - Additional Services | Description |
| --- | --- |
| Balcony | Sweep and Mop |
| Blind Cleaning | Wipe down, dusting and general blind cleaning |
| Carpet Steam Cleaning | Professional steam clean of carpet and other items where applicable |
| External Window Washing | Wipe down of glass surface and cobweb removal around accessible areas (up to 2 step ladder) |
| Floor Tiles Grout Cleaning | Floor tiles grout cleaning |
| Fridge | Wipe down of outside and internal accessible surface (must be empty) |
| Garage Clean Up | Wipe down, dust and sweeping of all accessible areas, mop |
| Wall Wash | Wipe down and dusting of walls (Charge per room) |
Stressed About End of Lease Cleaning During Your Move Out in Canberra?
Don't stress about end-of-lease cleaning in Canberra​ – leave it to the professionals at Best Local Cleaners! With our experienced team, transparent pricing, and 72-hour bond-back guarantee* Terms and Conditions apply, you can be confident that you're in good hands. Contact us today for a no-obligation quote and experience the difference with Best Local Cleaners!
So why not make your move even easier by booking our End of Lease and Moving services together? Save time, money, and hassle – all with one simple booking
Why Choose Our End Of Lease Cleaning Services?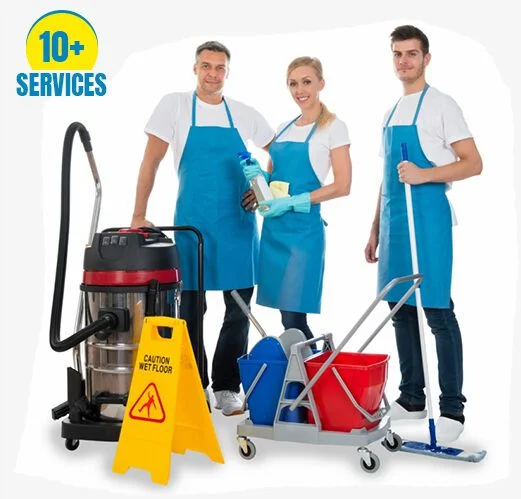 How Much Does Bond Cleaning Cost?
The cost varies from State to State, You can use our Quick and Easy Online Quote Calculator:
Estimate the cost of your lease end cleaning
Adjust the options based on your property's size and condition
Add carpet steam cleaning if needed 
 The calculator displays the total cost of the cleaning service based on the selected options. The calculator is easy to use and provides an estimate for the cost of an Bond cleaning service in seconds.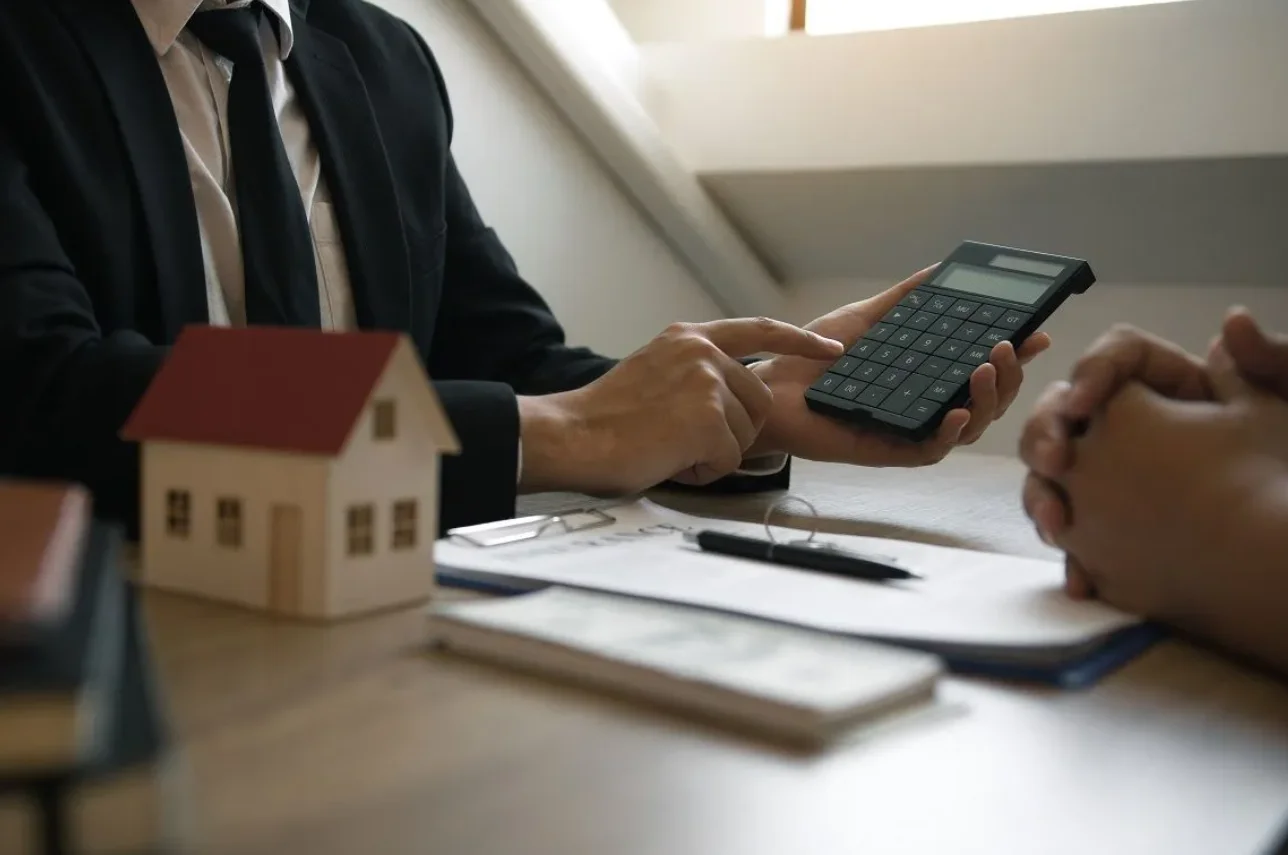 End of Lease Calculator
Number of Bedrooms:
Number of Bathrooms/Ensuites:
Number of Living Rooms/Dining Rooms/Lounges/Family Rooms:
Carpet Steam Cleaning? (No of Room(s):
Condition of House:
Ready to book your end-of-lease cleaning? Need cleaning done on short notice, You're just two clicks away! simply click the "Booking" button for your City to schedule your cleaning service. Or Call 1300 280 576.
Why Is Lease End Cleaning Important?
As a tenant, lease end cleaning is an essential part of your tenancy agreement. A thorough move-out clean helps to ensure that the rental property looks just as it did when you first moved in and makes it easier for the landlord or agent to prepare the space for new tenants.
Not only does leaving your rented home clean make good sense from a business perspective, but isn't considered mandatory by most rental agreements? A comprehensive end-of-lease cleaning includes everything from vacuuming carpets to wiping down surfaces like countertops or kitchen appliances. It also means being diligent about removing any stains on both walls and floors.
A dirty home can lead to potential financial loss because landlords sometimes use security deposits if their place is returned in poor condition after moving out. Neglectful tenants may bring on extra costs to owners who have no choice but to hire professional cleaners for deep-cleaning jobs between leases which would ultimately weigh into overall building maintenance fees too!
If you want to save yourself some money and avoid losing your deposit due over leasing violations, plan ahead and do all necessary work before-hand – that way there will be nothing left behind once vacated!
Don't just take our word for it; our satisfied clients speak volumes about our commitment to quality and customer satisfaction. Harry and his team have been praised for their professionalism and flexibility, and our clients are always impressed by the high standard of our cleaning services.
The owner is lovely, please reach out to the owners if you need to chat about anything and they'll fix it all up.
Needed a temporary cleaner while our regular cleaner on holiday. Harry and his team were professional, did a good job, were on time, and flexible when we needed to change dates last minute. Highly recommend and would use again.
Excellent job . Brand new home after the clean .
The guy they sent did a amazing job. Toyin & Jide Momodu from united home services- I am very impressed with the service provided .10 stars
Madness_ Within
01/11/2022
The cleaning is so professional and high standard. All staff have been very kind and understanding, they are willing to do all jobs without hesitation and such a good price. I am very happy to have them return ongoing.
Job well done Cleaners reported finding of money grateful for their honesty ,Excellent job
Booking was easy, I received the quote very quick, and the two cleaners who came were very polite and did a great job at cleaning my place.Would recommend 🙂
Cleaner arrived on time and cleaned the house to a high standard in a relatively short amount of time - great service.
Hi, I got my house cleaned by using the service of Best local cleaners. They do a good job, prompt and charges are what they quote (no hidden charges). I will surely recommend them !! Thanks
Frequently Asked Questions
 Below are some of the common Frequently asked questions related to the Lease End Cleaning. If you cannot find an answer to your question, Please visit our FAQ Page or Please reach us at sales@bestlocalcleaners.com.au if you cannot find an answer to your question.
End of Lease Cleaning Services Frequently Asked Questions
Please contact us today for a FREE quote on any cleaning service.
We look forward to hearing from you! Call Best Local Cleaners 1300 280 576 or submit your inquiry online via our quick contact form. One of our consultants will be in touch within a few hours.
Ready to Work Together? Build a project with us!
Best Local Cleaners understands their customers' requirements, needs, and expectations. 
Challenges of Lease Cleaning
Moving to a new home can be an exciting and stressful experience. One of the most challenging aspects of moving is the end-of-lease cleaning tasks. As part of your lease agreement, you are required to return the property in good condition or risk losing your security deposit. This means undertaking a thorough clean-up process before handing over the keys to your landlord.
End-of-lease cleaning requires time, effort, and attention to detail. You need to clean every nook and cranny of the house including walls, windows, floors, carpets etc., as per stipulated agreements outlined by any rental agency contracts that may exist between you and said agents / landlords/property owners). Often times simple spot-cleaning won't suffice especially with bigger properties like apartments or houses where larger stains need specialized methods for removal such as deep scrubs or steam cleaners.
Furthermore some tenants make scheduling errors which makes getting things done even harder particularly if they don't allocate enough buffer time into their schedule given how jam-packed this phase always ends up being – taking an entire weekend away from enjoying personal activities could become a consequence.
The other main difficulty is managing all aspects associated with moving itself; coordinating pickup dates/deadlines ,managing packing/unpacking/loading/delivering furniture on top regular work schedules,vetting professional service providers who provide insurance cover e.g movers . All these factors together contribute towards making parting ways more difficult so it's advisable planning ahead – preferably weeks beforehand otherwise leaving everything till last minute may lead unexpected delays possibly major costs incurred due neglecting specific tasks crucial for successful relocation procedures.In summary proper preparation will save one grief at later stages during what can already feel like hectic transition period!
What happens if the end of lease inspection report finds cleaning issues.
If you have recently moved out of a rented property, and the end-of-lease inspection report has detected cleaning issues, it is important to know what your next steps should be. The first step would be to carefully review the report and identify which areas require attention. You should then address these items promptly by either re-cleaning yourself or hiring professional cleaners if needed.
It's crucial that you adhere to any specific instructions outlined in your lease agreement about how the cleaning process needs to be carried out, especially with regards to certain appliances or spaces like carpets and ovens. Failure to do so may result in additional fees or legal action taken against you for breach of contract.
After addressing all identified issues in accordance with requirements set forth under your lease terms and conditions, make sure that everything is documented properly including photographs before returning keys back over at least 24 hours prior so they will not charge penalties on top due date without notice given beforehand from them; this goes along well also with having evidence readily available when dispute arises as possible disputed claim negotiations are more likely successful when real work mistakes done are acknowledged initially and fault fixed amicably written black-and-white manner later ends up being necessary.
In conclusion; taking prompt corrective actions advised above after receiving an End-of-Lease Inspection Report stating Cleaning Issues Detected therein could save both parties involved exorbitant summations originally unforeseen while streamlining recovery processes relative thereof into lessened potential obstacles achieved timely resolution convenience assist for all!
How to resolve a dispute with real estate agent or Landlord
When the lease agreement expires, tenants are bound to return the property in good condition. While most tenants honor their part of the lease by cleaning up and leaving everything neat and tidy, others may leave behind a mess that ultimately leads to disputes between them and landlords or property managers regarding end-of-lease cleaning. Effective resolution of these conflicts requires clear communication between both parties involved.
To resolve such disputes efficiently, landlords should provide clarity about what constitutes "good condition" within their rental properties beforehand. Ensure this information is included in all signed lease agreements before occupancy begins as having it in writing will be crucial if any issues arise during move-out inspections.
Furthermore, document any blemish found with photographs so that there is proof for damage claims made after vacating.
If necessary – involve a neutral third party mediator who can help reach solutions amicably without escalating tensions further.
In conclusion, effective resolution of end-of-lease cleaning requirements demands clear guidelines on what constitutes acceptable standards for returning rental premises upon moving out. Good communication practices from both tenant and landlord/property manager coupled with photos taken before/during inspection findings need potential dispute proofs helped resolved leasing arguments better while involving 3rd-party mediators were deemed helpful when negotiations stalled.`
Useful Information for Lease Cleaning
End-of-lease cleaning is a crucial part of the moving process and involves several tasks that must be completed to ensure the property is left in good condition. To make this task easier, following a detailed checklist can help you cover all necessary areas within your rental or leased property.
One important task on the end-of-lease cleaning checklist includes removing any trash or debris from both indoors and outdoors. This should involve emptying garbage cans, disposing of large items such as furniture, sweeping floor surfaces and ensuring outdoor spaces are free from waste materials.
Another essential item on an end-of-leasing cleaning list is deep-cleaning all surfaces thoroughly. The entire property should receive attention with regards to sanitizing individual rooms like kitchens and bathrooms. Additionally, pathways leading up to buildings entrances need scrubbing while carpets may need vacuuming plus dust mites removal requiring steam cleaners for best results.
Cleaning windows inside out also ranks high among critical parts of an exhaustive lease ending cleanup operation; don't forget wiping down sinks tubs with disinfectant solutions too! It would be unfair if fittings & fixtures were ignored during these extensive clean-up processes. Lastly but not least refinishing floors after waxing them will give new life to space which might attract increased chances occupants wanting leasing rights post-rental contract termination procedures have ended respectively legally bound obligations met successfully by lessees prior exit steps commenced timely mannered perfect timing achieving successful rounds inspections confirming vastness lies tidy state unimaginable prior entry into premises rented before possession authorized signed agreement acts legal documents enacted between proprietors tenants alike agreements attached explicit guidelines followed according instructions attendant named control authority parties upon conclusion expiring mutually agreed contractual guarantees /leases lease-ending conditions laid bare clearly mentioned privately conversations held preparing officialized document submissions recorded acknowledged databases official registry librarians involved administrative duties diligent manner wise expectancy regulated governing responsibilities shared accountable enforced properly under pre-established rules regulating codes culture industry set place regulations oversight committee chaired fulfilling mandated reporting reviewing monitoring supervisory exercised expected amongst stakeholders committed diligently serve maintain ethical ambiance standards upheld high regards customer loyalty value demanded loyal clients deserve privileges offering clienteles minimum satisfaction concerning level services delivered forth unwavering dedication esteemed end users meant paramount importance pursued aggressively stretching limits extraordinary bounds within human capabilities ever-desired outcomes sustain success adhering core principles strictly supposed before finally finalizing any transactional matters in accordance with respective statutory obligations, contracts made entered into.
Please note: The information provided on this page is for guidance purposes only. It is not to be taken as legal advice and should not be used as a substitute for appropriate legal counsel. Always consult with a professional in the relevant field for legal or official advice.

If you're not confident in your cleaning abilities, or simply don't have the time to complete the cleaning to a high standard, consider using our professional end-of-lease cleaning services. We can help ensure your rental property is left in the best possible condition, helping you to get your bond back and avoid any issues with your landlord or property manager.