End of Lease Cleaning Brunswick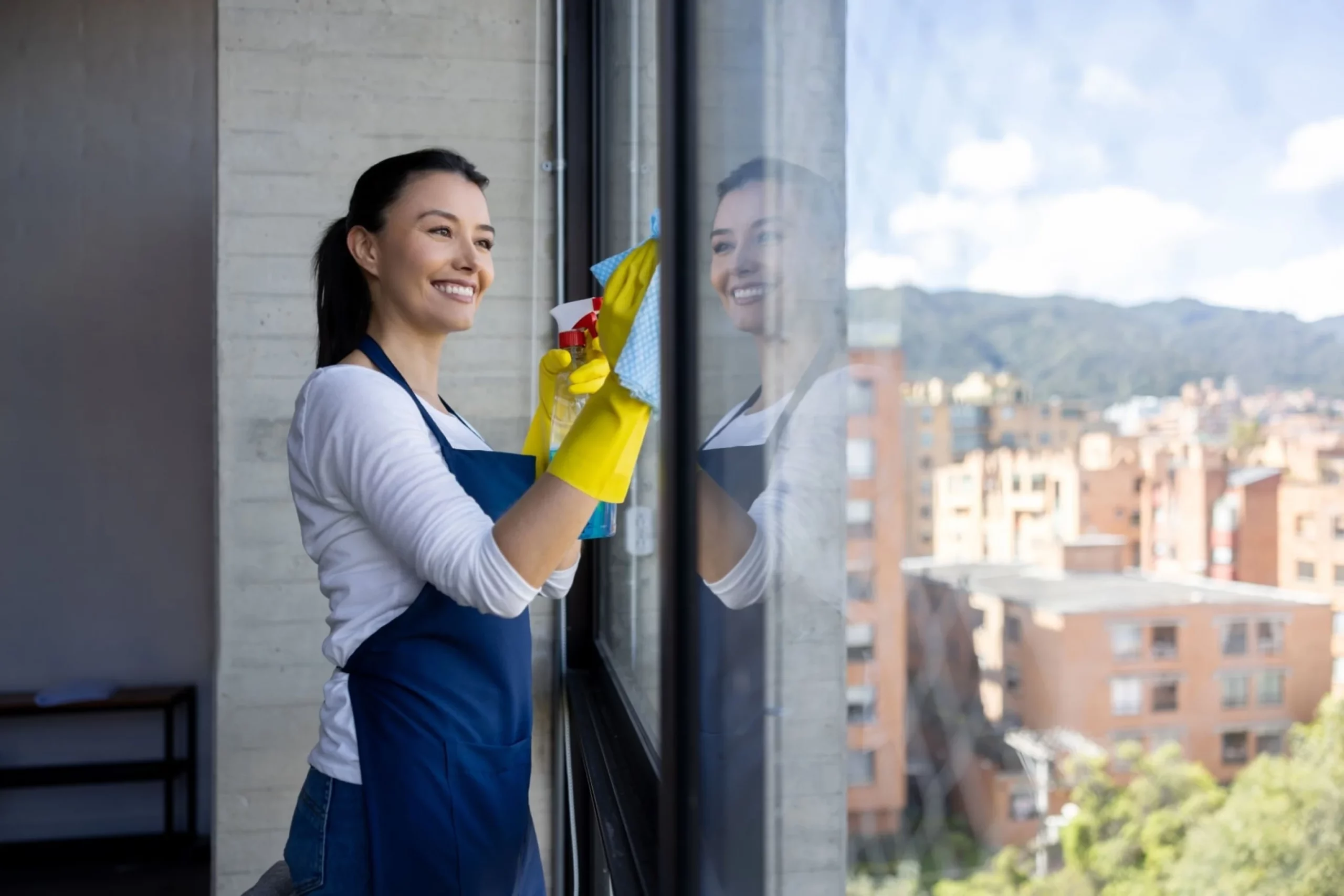 Experience premium end-of-lease cleaning services with prices beginning at just $289*
End of Lease Cleaning Services Brunswick
Searching for reliable end-of-lease cleaning services in Brunswick? Your search ends here! At Best Local Cleaners, we're committed to delivering a seamless and top-notch cleaning service that takes the stress out of your moving process.
Our specialized End Of Lease Cleaning comes with a Bond Back Guarantee that lasts for 72 hours. In the event that your agent or landlord identifies any concerns with the completed cleaning, we will gladly return at no additional cost to re-clean. Please note that certain Terms and Conditions apply. 
Professional Services for End of Lease, Bond Return, Vacate, and Lease Completion Cleaning
The terms end of lease cleaning, bond cleaning, vacate cleaning, and lease end cleaning all refer to one service, ensuring your rental property is left in impeccable condition when you vacate. At Best Local Cleaners, we provide expert cleaning services tailored to your needs, irrespective of the term you use to describe them. Our team will meticulously clean your house leaving it in a sparkling condition. We provide a comprehensive package that includes an array of cleaning services.
Searching for a dependable and budget-friendly end-of-lease cleaning service in Brunswick? Your search ends here!
Choose Best Local Cleaners – your trusted local cleaning service right here in Brunswick. We're not just a business, we're part of your community. Our team understands what makes Brunswick special and knows exactly what our local customers need. We're proud to provide top-notch cleaning services here, where many of us live too. We're all about helping our neighbors enjoy clean and comfortable homes, and we're proud to serve Brunswick. Let us help make your home shine!
Brunswick, located in the vibrant state of Victoria, is a bustling city renowned for its eclectic mix of cultures and artsy atmosphere. With an abundance of independent boutiques, lively cafes, and trendy bars, it has become a popular destination for both locals and tourists alike. The city also boasts a thriving music and arts scene, with numerous galleries and live music venues scattered throughout. Additionally, Brunswick offers access to beautiful parks and green spaces, providing residents with the perfect opportunity to relax and unwind. Overall, this culturally diverse city is a must-visit for those seeking a unique and vibrant experience.
Experience the difference of personalized service, right here in Brunswick. Connect with us today and let's make your home shine together!
Cleaning Services Available in Brunswick
Lease End Cleaning Services Brunswick
Our teams will meticulously clean every corner of your house to achieve a pristine finish. We provide top-rated professional cleaners for your Bond clean, equipped with all necessary products and equipment. We offer a comprehensive End of Lease Clean package that includes a wide range of cleaning services to cater to all your needs. Here's what our package includes: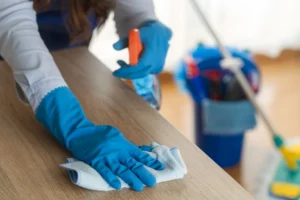 Vacuuming
Hard Floor Mooping

Cobwebs removal (internal only)

Light switches/Power points cleaning

Doors spot cleaning

Skirting boards wiping

Air conditioner wiping and filter cleaning (split system, not ducted system

Ceiling Fans Dusted and Wiped.
Wall marks(spot cleaning)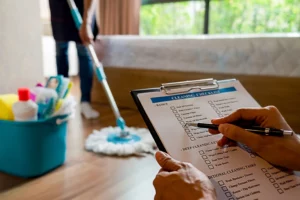 Sink sanitizing and polishing

Cupboards wiping inside and out

Bench top cleaned

Range Hood exterior an d filters cleaned

Stove cleaning
Dishwasher exterior
Oven cleaned using proper oven cleaner
Internal clean of oven/grill including glass
All grass/drime is removed 
Wipe down and clean on front of clean.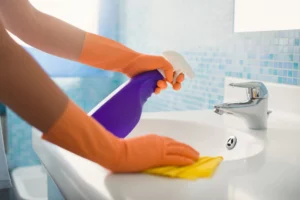 Vanity cleaned inside and out

Shower/Bath cleaned including tiles and screens

Drawers and cabinets cleaned in and out

Toilet cleaned

Mold removal (ceiling mold not included)

Exhaust fan cleaned exterior

Mirrors and glass surfaces Cleaned

Clean, vacuum, and mop floors

Clean and dry buff sinks & taps

Clean high touch point areas (door handles/light switches)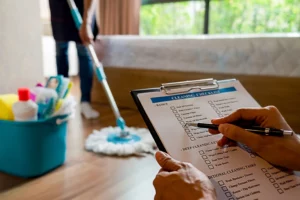 Clean cupboards & wardrobes

Clean glass surfaces & mirrors

Clean tracks of all window frames (inside only)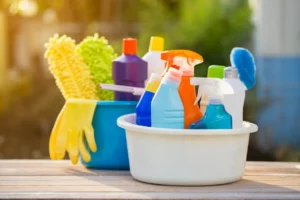 Clean down and wipe all bench-top surfaces

Clean and dry buff sinks & taps

Clean, vacuum, and mop floor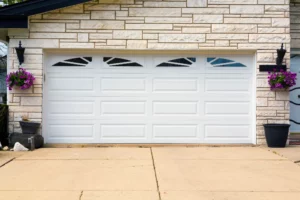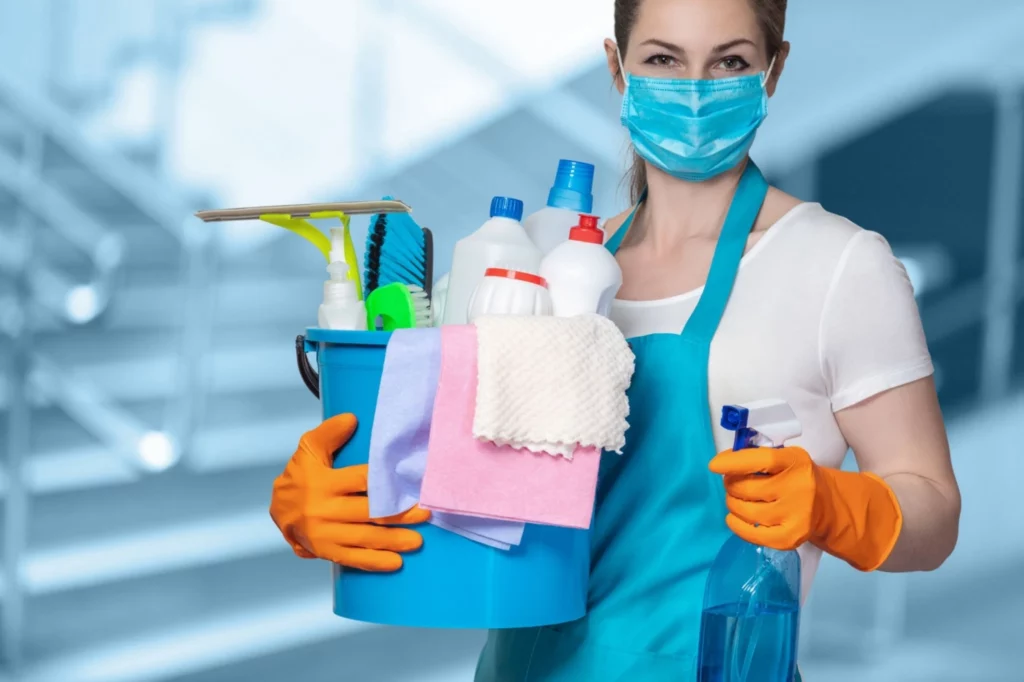 Additional Cleaning services available to suit your needs
Our Lease End Cleaning packages are comprehensive and designed to cater to a wide range of cleaning needs for a smooth move-out process. However, to maintain flexibility and fairness in our pricing, there are certain specialized cleaning tasks not included in the standard package. These are services that not every home requires but can be added to your cleaning service at a small additional cost.
| Lease End Cleaning - Additional Services | Description |
| --- | --- |
| Balcony | Sweep and Mop |
| Blind Cleaning | Wipe down, dusting and general blind cleaning |
| Carpet Steam Cleaning | Professional steam clean of carpet and other items where applicable |
| External Window Washing | Wipe down of glass surface and cobweb removal around accessible areas (up to 2 step ladder) |
| Floor Tiles Grout Cleaning | Floor tiles grout cleaning |
| Fridge | Wipe down of outside and internal accessible surface (must be empty) |
| Garage Clean Up | Wipe down, dust and sweeping of all accessible areas, mop |
| Wall Wash | Wipe down and dusting of walls (Charge per room) |
Stressed About End of Lease Cleaning During Your Move Out in Brunswick?
Don't stress about end-of-lease cleaning in Brunswick – leave it to the professionals at Best Local Cleaners! With our experienced team, transparent pricing, and 72-hour bond-back guarantee* Terms and Conditions apply, you can be confident that you're in good hands. Contact us today for a no-obligation quote and experience the difference with Best Local Cleaners!
So why not make your move even easier by booking our End of Lease and Moving services together? Save time, money, and hassle – all with one simple booking
Why Choose Our End Of Lease Cleaning Services?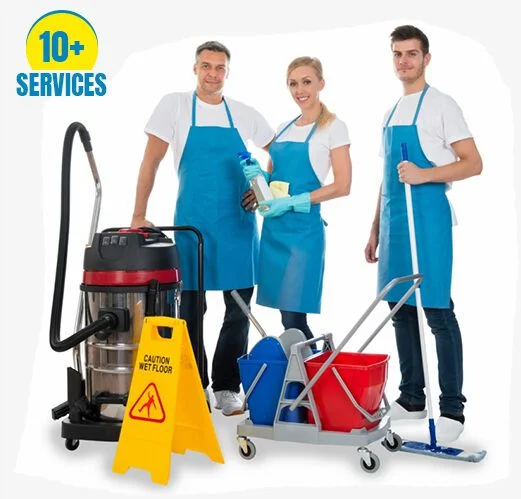 How Much Does Bond Cleaning Cost?
The cost varies from State to State, You can use our Quick and Easy Online Quote Calculator:
Estimate the cost of your lease end cleaning
Adjust the options based on your property's size and condition
Add carpet steam cleaning if needed 
 The calculator displays the total cost of the cleaning service based on the selected options. The calculator is easy to use and provides an estimate for the cost of an Bond cleaning service in seconds.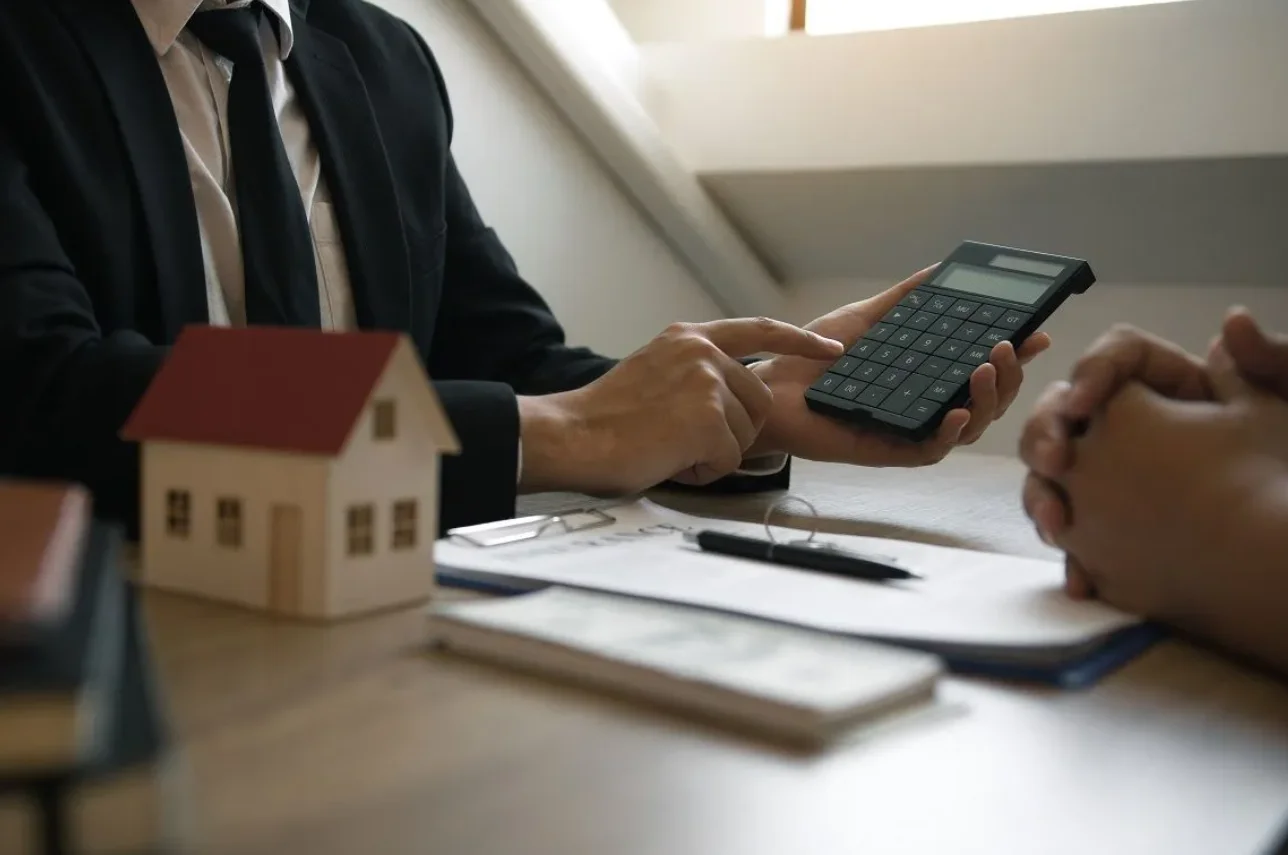 End of Lease Calculator
Number of Bedrooms:
Number of Bathrooms/Ensuites:
Number of Living Rooms/Dining Rooms/Lounges/Family Rooms:
Carpet Steam Cleaning? (No of Room(s):
Condition of House:
Ready to book your end-of-lease cleaning? Need cleaning done on short notice, You're just two clicks away! simply click the "Booking" button for your City to schedule your cleaning service. Or Call 1300 280 576.
Introduction
When it comes to moving out of a rented property, one of the biggest challenges tenants face is lease end cleaning. This is specifically required by landlords or property managers to ensure that the property is in pristine condition for the next tenant. However, this task can be time-consuming and physically demanding, which makes it quite daunting for most people. In this article, we will discuss some of the common challenges faced during lease end cleaning.
The Complexity of Multiple Tasks
Lease end cleaning involves various tasks such as deep cleaning carpets, scrubbing floors, disinfecting bathrooms and kitchens, removing stains from walls, and much more. The complexity lies not only in accomplishing each task effectively but also managing them within a limited timeframe. With so many different areas requiring attention simultaneously, it can be overwhelming for tenants who are already busy with packing and organizing their move.
Inadequate Cleaning Equipment
Another challenge faced during lease end cleaning is lack of proper equipment. Regular household tools may not be sufficient to achieve professional-grade results expected by landlords or property managers. Deep carpet cleaners, floor scrubbers, steamers – these specialized appliances can make all the difference between an average clean-up job and a truly thorough one.
Limited Energy and Resources
Moving itself can drain energy both mentally and physically – add on top exhaustive cleaning requirements at lease end; it becomes even more challenging for tenants to complete everything without feeling completely drained-out afterward.
Moreover,
End-of-lease expenses like deposits might cause tight budget constraints leading individuals opting out hiring professional cleaners further adding up on time constraint due to other workload involved with shifting-house immediately after making heavy payments just before moving into new house leases tenancy period starting!
Conclusion
Lease end cleaning poses several challenges that tenants must overcome before leaving their rented properties. The complexity of multiple tasks, inadequate cleaning equipment, and limited energy and resources are all factors that contribute to the difficulty level involved in this process. While some tenants may choose to tackle these challenges on their own, others prefer hiring professional cleaners who possess the necessary expertise and tools to get the job done efficiently. Regardless of which approach is chosen, it is crucial for tenants to prioritize lease end cleaning as it directly affects their chances of receiving back their full deposit amount.
Don't just take our word for it; our satisfied clients speak volumes about our commitment to quality and customer satisfaction. Harry and his team have been praised for their professionalism and flexibility, and our clients are always impressed by the high standard of our cleaning services.
The owner is lovely, please reach out to the owners if you need to chat about anything and they'll fix it all up.
Needed a temporary cleaner while our regular cleaner on holiday. Harry and his team were professional, did a good job, were on time, and flexible when we needed to change dates last minute. Highly recommend and would use again.
Excellent job . Brand new home after the clean .
The guy they sent did a amazing job. Toyin & Jide Momodu from united home services- I am very impressed with the service provided .10 stars
Madness_ Within
01/11/2022
The cleaning is so professional and high standard. All staff have been very kind and understanding, they are willing to do all jobs without hesitation and such a good price. I am very happy to have them return ongoing.
Job well done Cleaners reported finding of money grateful for their honesty ,Excellent job
Booking was easy, I received the quote very quick, and the two cleaners who came were very polite and did a great job at cleaning my place.Would recommend 🙂
Cleaner arrived on time and cleaned the house to a high standard in a relatively short amount of time - great service.
Hi, I got my house cleaned by using the service of Best local cleaners. They do a good job, prompt and charges are what they quote (no hidden charges). I will surely recommend them !! Thanks
Location Service Quick Map
Frequently Asked Questions
 Below are some of the common Frequently asked questions related to the Lease End Cleaning. If you cannot find an answer to your question, Please visit our FAQ Page or Please reach us at sales@bestlocalcleaners.com.au if you cannot find an answer to your question.
End of Lease Cleaning Services Frequently Asked Questions
Please contact us today for a FREE quote on any cleaning service.
We look forward to hearing from you! Call Best Local Cleaners 1300 280 576 or submit your inquiry online via our quick contact form. One of our consultants will be in touch within a few hours.
Ready to Work Together? Build a project with us!
Best Local Cleaners understands their customers' requirements, needs, and expectations. 
Navigating the Hurdles of Lease Cleaning
Moving can be a challenging and stressful experience for many individuals. Not only do you have to pack up all of your belongings, coordinate logistics, and adjust to a new environment, but there are also various tasks that need to be completed before the end of the lease. One such task is end-of-lease cleaning, which can often add an extra burden on already overwhelmed movers. End-of-lease cleaning involves ensuring that the property being vacated is left in pristine condition before handing over the keys back to the landlord or rental agency.
The challenge with end-of-lease cleaning lies in its comprehensive nature. It necessitates meticulously scrubbing every nook and cranny of the house or apartment – from floors and carpets to bathrooms and kitchen appliances. This level of detail requires time, effort, specialized equipment, and expertise – elements that may not always be readily available during a move.
Furthermore, moving itself presents its own set of challenges that can hinder one's ability to efficiently complete their end-of-lease cleaning responsibilities. Time constraints imposed by deadlines for moving out force individuals into tight schedules where they must prioritize packing over deep-cleaning activities. Additionally,
the physical exertion involved with moving heavy furniture items or dealing with fragile objects might leave little energy left for thorough cleanup.
To overcome these challenges effectively while maintaining peace of mind during this transition period hiring professional cleaners specializing in end-of-lease cleanings emerges as an ideal solution These experts have both experience along with resources required perfecting standards maintained by landlords agencies Besides freeing renters responsibility meticulous
cleanliness it provides them valuable opportunity focus other aspects relocation stain-free results upon inspection positively impact security deposits returned reducing financial burdens associated process In conclusion amidst daunting process entails occurring thoughtfully tackling ensure seamless move taking advantage exist will undoubtedly alleviate stress create smoother overall
What are the Consequences When the End of Lease Inspection Report Identifies Cleaning Concerns?
Cleaning issues are a common finding in end-of-lease inspection reports and can greatly impact the return of the security deposit to tenants. When such cleaning issues are detected, it is important for both tenants and landlords to understand what steps must be taken next. Upon receiving the inspection report, tenants should carefully review it to identify any specific areas that require additional cleaning or repair. It is advisable for them to communicate promptly with their landlord or property management company regarding these findings. Tenants may choose to rectify the cleaning issues themselves if they have sufficient time and resources, ensuring that all necessary repairs are completed before vacating the premises.
In cases where professional intervention is needed due to extensive damage or lack of accessorial equipment required for effective cleanup, hiring a reputable cleaning service specializing in end-of-lease cleanings may be prudent. This way, tenants can ensure compliance with cleanliness standards set by their lease agreement while maximizing efforts towards full recovery of their security deposit.
Landlords should also play an active role during this process by providing clear instructions on what constitutes satisfactory completion of housekeeping tasks as outlined in the lease agreement. Additionally ,providing suggestions on reputable local cleaners familiar with post-rental clean-ups might prove beneficial.
Ultimately,the goal should be fostering open communication between parties involved in order
How to resolve a dispute with real estate agent or Landlord
Resolving end-of-lease cleaning disputes in an effective manner is crucial for both tenants and landlords. Ensuring a smooth transition between tenancies allows the landlord to maintain their property's condition and retain its value, while enabling tenants to receive their full deposit back without unnecessary deductions. To achieve this, it is important to follow some key steps.
Firstly, clarity in the lease agreement regarding the condition of the property at move-in should be established. A comprehensive inventory listing any existing damages or needed repairs protects both parties from future disputes. Additionally, regular communication throughout the tenancy helps address any concerns promptly and encourages collaboration towards maintaining a clean living space.
At lease-end, conducting a joint inspection with detailed documentation can significantly reduce conflicts about cleanliness standards or damages that may have occurred during occupancy. Collaborating on identifying areas requiring extra attention facilitates mutual understanding of expectations regarding professional cleaning services.
In case disagreements arise despite these precautions, engaging unbiased third-party mediation can prove invaluable—this not only provides objectivity but also helps resolve conflicts swiftly by considering factors such as reasonable wear-and-tear versus improper maintenance practices.
By approaching end-of-lease cleaning disputes professionally and informatively through clear agreements, proper communication channels during tenancy, thorough inspections accompanied by transparency through collaborative efforts or professional mediation when necessary – resolving such issues effectively becomes feasible for all involved parties
Useful Information for Lease Cleaning
Moving out of a rented property can be quite demanding, particularly when it comes to ensuring that the premises are left in pristine condition. To facilitate an efficient and thorough end-of-lease cleaning process, it is essential to have a detailed sample checklist on hand. This comprehensive guide outlines all the necessary tasks that should be covered during this crucial phase.
Starting with the kitchen area, ensure that all appliances (such as stoves, ovens, refrigerators) are scrubbed thoroughly both inside and out. Clean countertops meticulously by removing any stains or spills and sanitizing them properly. Additionally, remember to clean cabinets inside-out using appropriate cleaning agents while paying particular attention to handles and hinges.
Moving onto bathrooms – these areas demand extra care due to daily usage which can result in substantial build-up of grime over time. Begin by descaling showers and bathtubs followed by treating faucets for limescale removal. Sinks should also be cleaned deeply including their drains if possible; toilets will require special attention including disinfection procedures aimed at eliminating germs effectively.
For living spaces such as bedrooms and common areas like dining rooms or lounges – every nook must be addressed diligently throughout the space before moving ahead for inspections at contract termination periods! Dusting furniture topsides shouldn't exclude lower sections either as dust particles tend to accumulate easily across surfaces thereby requiring frequent maintenance measures whenever applicable.
Windows play an integral role too; therefore maintaining their cleanliness is paramount. Windows not only enhance external aesthetics but impact internal ambience too through allowing ample light exposure into various settings within rental properties being vacated consequently requiring meticulous cleaning involving sills together with glass panels front/backside focusing intently towards stain eradication seamlessly!
In conclusion, having a detailed end-of-lease cleaning checklist handy ensures no task goes amiss during this critical period. By following these guidelines closely from each room's specific requirements down planned steps collectively makes transitioning between tenants simpler whilst assisting landlords recoup maximum cleanliness levels viewing their property incorporating a professional and informative tone overall!
Please note: The information provided on this page is for guidance purposes only. It is not to be taken as legal advice and should not be used as a substitute for appropriate legal counsel. Always consult with a professional in the relevant field for legal or official advice.

If you're not confident in your cleaning abilities, or simply don't have the time to complete the cleaning to a high standard, consider using our professional end-of-lease cleaning services. We can help ensure your rental property is left in the best possible condition, helping you to get your bond back and avoid any issues with your landlord or property manager.