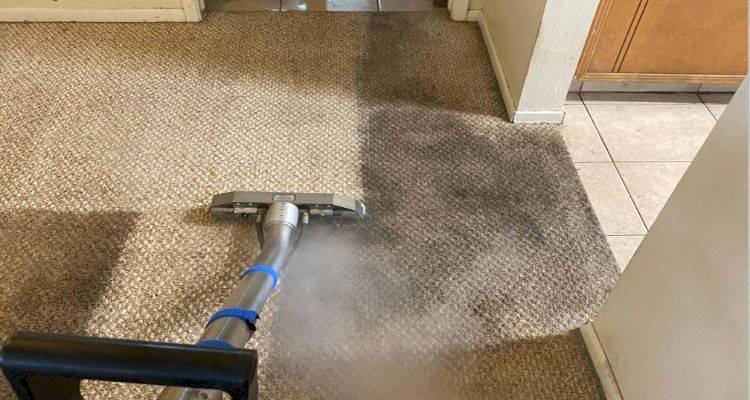 Carpet Steam Cleaning Seddon
Breathe new life into your carpets with our professional Steam Cleaning Services. There's nothing quite like the feeling of fresh, clean, revitalized carpets under your feet. 
At Best Local Cleaners, we use advanced steam cleaning technology to deep-clean your carpets, eliminating dirt, allergens, and stubborn stains to restore their original beauty and freshness. Our team of experienced cleaners in Canberra and Melbourne regions provide a thorough, reliable service, ensuring your satisfaction every time. Contact us today, and let us transform your carpets from dull and dirty to vibrant and spotless! – 
Book Carpet Steam Cleaning Online and Get $50* Discount on Total Cost.
Looking for reliable and cost-effective Carpet cleaning in Seddon? You've come to the right place!
Choose Best Local Cleaners – a trusted and professional cleaning company deeply rooted in Seddon. We're not just a service provider here; we are also part of the community. Our cleaning team appreciates the distinctive appeal of Seddon and fully understands the specific cleaning requirements of our local clients. Delivering top-quality cleaning services to this delightful suburb, many of our diligent staff members also call this place their home. Committed to supporting our neighbours with clean and comfortable living spaces, we take great pride in serving the Seddon community. Let us help you keep your home spotless!
Seddon, located in the state of Victoria, Australia, is a charming and vibrant suburb that offers a peaceful lifestyle with easy access to Melbourne's central business district. The area is well known for its excellent public transport system, making it a popular choice among commuters. The suburb features charming cafes, boutique shops, and family-friendly parks, providing plenty of opportunities for both young and old to enjoy. Seddon is particularly popular among young families looking for a safe, clean, and welcoming community to raise their children.
Dirty carpets are more than just an eyesore, they can pose serious health risks. Accumulated dirt, dust and pet dander can aggravate asthma and allergy symptoms while also providing a breeding ground for harmful bacteria. Regular carpet cleaning is essential in maintaining a healthy indoor environment.
Are you in Seddon and struggling with a dirty carpet? Worry no more! At Best Local Cleaners, we are committed to providing top-notch carpet cleaning services that will leave your carpet looking fresh and as good as new. 
Our carpet cleaning process is thorough and efficient, starting with a pre-treatment of the carpet to loosen dirt and stains. We then use hot water and steam to clean the carpet fibers, ensuring a deep clean that removes even the most stubborn dirt and stains. Our powerful extraction process ensures that most of the water is removed from the carpet, resulting in a faster drying time. 
Carpet Cleaning Services offered in Seddon:
End of Lease Carpet Steam Cleaning
Deep carpet cleaning
Stain and odor removal
Carpet sanitizing
Eco-friendly carpet cleaning
Don't wait! Give your carpets the professional care they deserve. Contact us today and enjoy a cleaner, healthier home in Seddon and get $50 discount.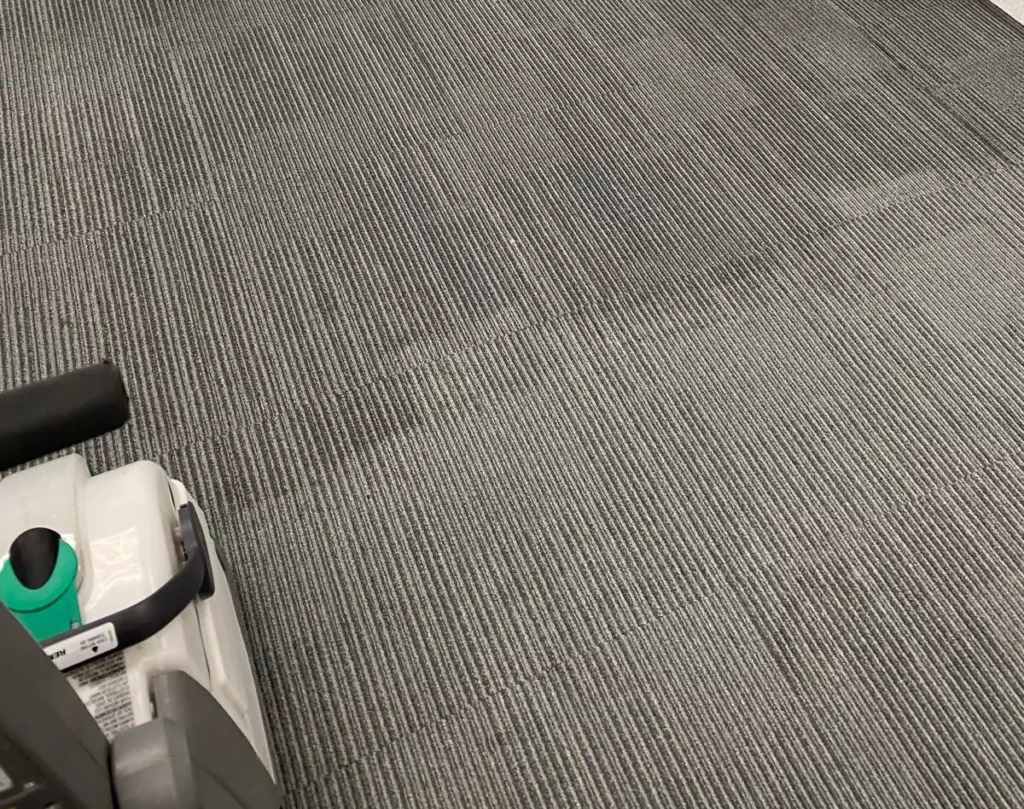 What is Steam Cleaning Carpet?
Steam cleaning carpet is a popular and effective method of removing dirt, stains, and odors from carpets. This process involves using hot water extraction equipment to force hot water into the fibers of the carpet, loosening dirt particles that are then extracted with powerful suction. The high temperature of the steam kills bacteria and mold spores while also sanitizing and deodorizing your carpets. Steam cleaning can help extend the life of your carpets by preventing damage caused by trapped allergens or abrasive dirt buildup. As such, professional carpet cleaners highly recommend regular steam cleaning for deep-cleaning purposes as well as general upkeep to maintain a healthy indoor environment in homes or offices.
Ready to book your Carpet Cleaning or End-of-lease cleaning? Need cleaning done on short notice, You're just two clicks away! simply click the "Booking" button for your cleaning service. Or Call 1300 280 576.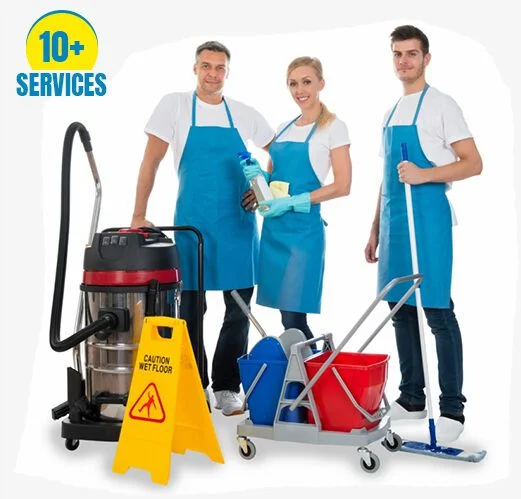 Why Choose Our Carpet Cleaning Services?


Other Services offered in Seddon
Location Service Quick Map
The owner is lovely, please reach out to the owners if you need to chat about anything and they'll fix it all up.
Needed a temporary cleaner while our regular cleaner on holiday. Harry and his team were professional, did a good job, were on time, and flexible when we needed to change dates last minute. Highly recommend and would use again.
Excellent job . Brand new home after the clean .
The guy they sent did a amazing job. Toyin & Jide Momodu from united home services- I am very impressed with the service provided .10 stars
Madness_ Within
01/11/2022
The cleaning is so professional and high standard. All staff have been very kind and understanding, they are willing to do all jobs without hesitation and such a good price. I am very happy to have them return ongoing.
Job well done Cleaners reported finding of money grateful for their honesty ,Excellent job
Booking was easy, I received the quote very quick, and the two cleaners who came were very polite and did a great job at cleaning my place.Would recommend 🙂
Cleaner arrived on time and cleaned the house to a high standard in a relatively short amount of time - great service.
Hi, I got my house cleaned by using the service of Best local cleaners. They do a good job, prompt and charges are what they quote (no hidden charges). I will surely recommend them !! Thanks
Professional Carpet Cleaning
Carpet steam cleaning is crucial for maintaining the hygiene and overall appearance of carpets. The high-temperature steam kills bacteria, mold, and dust mites, while removing stubborn stains. Regular carpet cleaning also improves indoor air quality and prolongs the life of carpets.
Book with Confidence – Carpet Cleaning
Frequently Asked Questions
 Below are some of the common Frequently asked questions related to the Carpet Cleaning. If you cannot find an answer to your question, Please visit our FAQ Page or Please reach us at sales@bestlocalcleaners.com.au if you cannot find an answer to your question.
Frequently Asked Questions
Please contact us today for a FREE quote on any cleaning service.
We look forward to hearing from you! Call Best Local Cleaners 1300 280 576 or submit your inquiry online via our quick contact form. One of our consultants will be in touch within a few hours.
Ready to Work Together? Build a project with us!
Best Local Cleaners understands their customers' requirements, needs, and expectations. 
Maintaining clean carpets is essential to uphold a healthy environment in any given household. Traditional cleaning methods such as vacuuming and shampooing may remove surface-level dirt, but they are unable to completely eliminate accumulated allergens, bacteria, and germs that often get trapped deep within the fibers of the carpet. Steam cleaning offers several health advantages over other methods; it uses high-temperature water vapor that penetrates beneath the surface of the pile and removes dirt while sanitizing without using harsh chemicals or leaving behind harmful residues. By utilizing this method regularly for home maintenance, homeowners can benefit from reduced indoor air pollution which not only improves respiratory function but also aids allergy sufferers by removing irritants commonly associated with triggering symptoms. Additionally, steam cleaning eliminates mold spores which require moisture to grow. This reduces exposure towards airborne pollutants frequently lurking indoors giving rise to significant health benefits when used appropriately.#
Carpets are conducive to harboring dirt, germs, and other unsavory things. Cleaning them regularly is essential to maintain a hygienic living environment. Start by vacuuming thoroughly to remove any loose debris on the surface. Then, spot-clean stains with a solution of warm water and vinegar or dish soap. For a deeper clean, rent a carpet cleaning machine from a hardware store and follow the instructions carefully for optimal results. Let it dry completely before walking on it again, ideally overnight. Regularly cleaning your carpets will increase their longevity and keep your home looking pristine.
Please note: The information provided on this page is for guidance purposes only. It is not to be taken as legal advice and should not be used as a substitute for appropriate legal counsel. Always consult with a professional in the relevant field for legal or official advice.
If you're not confident in your cleaning abilities, or simply don't have the time to complete the cleaning to a high standard, consider using our professional carpet cleaning or end-of-lease cleaning services. We can help ensure your rental property is left in the best possible condition, helping you to get your bond back and avoid any issues with your landlord or property manager.