Commercial Cleaning Fawkner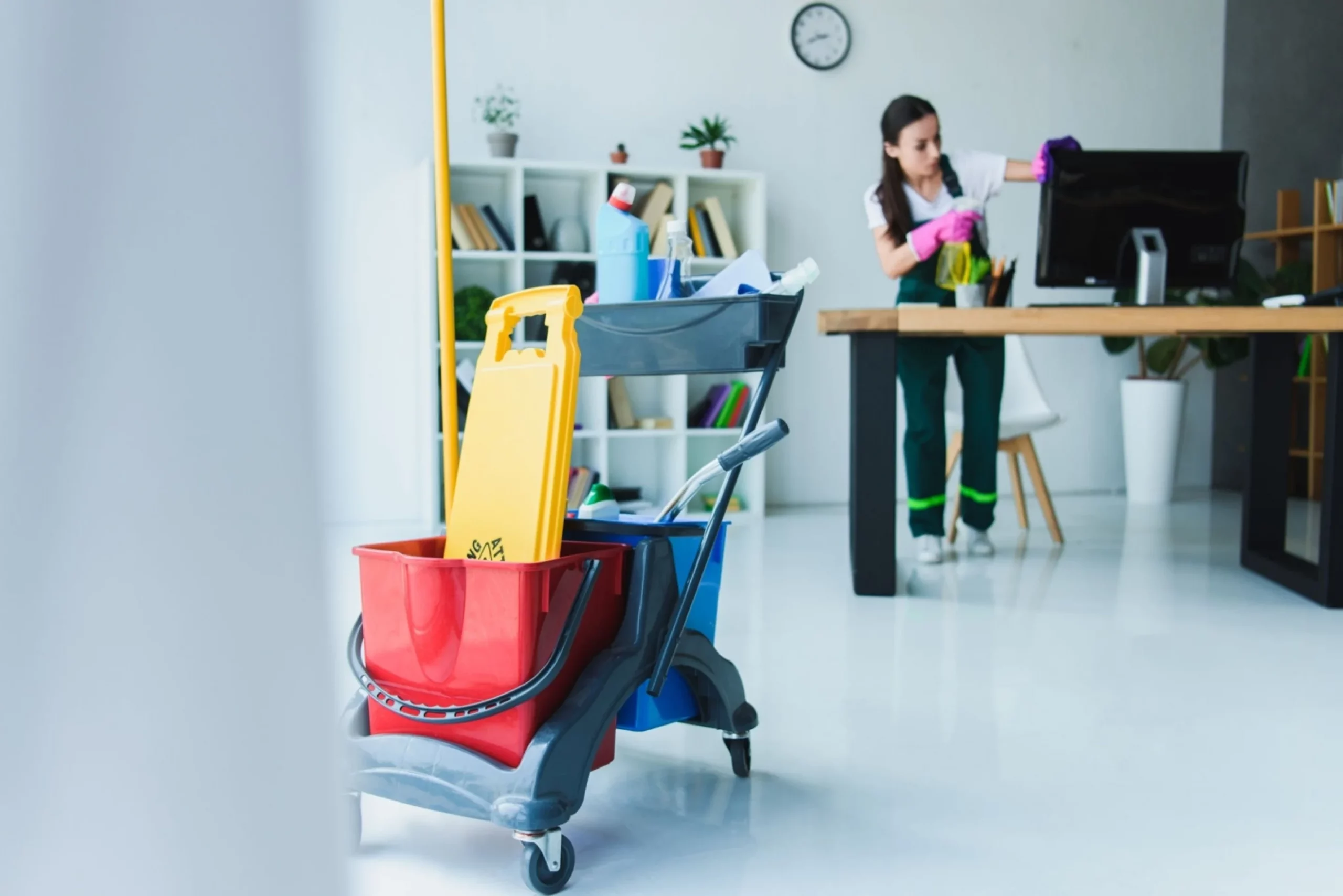 Commercial Cleaning Services Fawkner
Best Local Cleaners is a professional cleaning company that offers top-notch commercial cleaning services in Canberra and Melbourne regions. We provide comprehensive cleaning solutions for businesses of all sizes, from small offices to large industrial facilities. Our team of highly trained and experienced cleaners use the latest equipment and eco-friendly cleaning products to ensure a spotless and healthy working environment.  
Our services include office cleaning, medical clinic cleaning, general cleaning, deep cleaning, and specialized cleaning services such as carpet cleaning and window washing. With our state-of-the-art equipment and eco-friendly cleaning products, we ensure a thorough and efficient cleaning process that leaves your office sparkling clean.
No "Locked Contracts" for commercial cleaning services in Fawkner.
Some of Our Services Are:
Please contact us today for a FREE quote on any commercial cleaning services. We look forward to hearing from you! Call Best Local Cleaners 1300 280 576 or submit your inquiry online via our quick contact form. One of our consultants will be in touch within a few hours.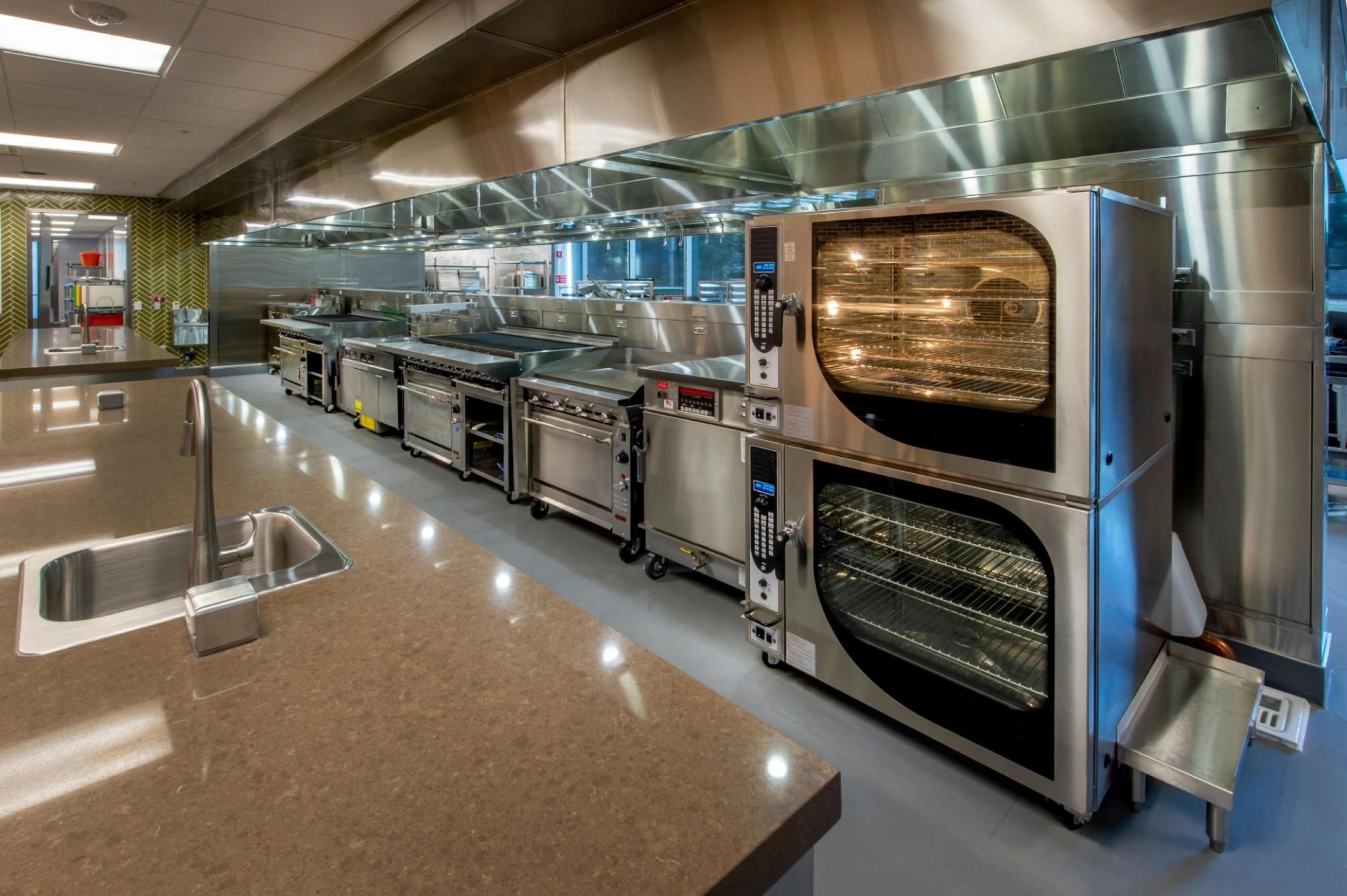 Looking for reliable and affordable Commercial Cleaner in Fawkner
Opt for Best Local Cleaners – your trustworthy and experienced cleaning partners. Our local roots and personal ties with Fawkner, enable us to understand and cater to your unique cleaning needs with a personal touch.
Our cleaners hold a personal connection to Fawkner. Not only do we provide our regular, top-quality cleaning services to this beautiful suburb, but many of our dedicated staff members are proud residents of this community. We understand the local needs, admire the unique charm of Fawkner, and are committed to helping our neighbors maintain a clean, comfortable home environment. It's our pleasure to serve you in Fawkner.
Fawkner, located in the state of Victoria, is a suburban city that offers residents a peaceful and comfortable living environment. With its close proximity to Melbourne's CBD, Fawkner provides easy access to various amenities and employment opportunities. The city boasts an abundance of parks and green spaces, creating a beautiful and serene atmosphere for recreational activities. Additionally, Fawkner showcases a thriving local economy with diverse businesses and community services. Its well-connected transportation system ensures convenient travel within the area while maintaining an appealing small-town charm.
Experience the difference of personalized service, right here in Fawkner. Connect with us today and let's make your home shine together!
Cleaning Services Available in Fawkner
A clean and organized workspace is essential for maintaining a happy and productive staff. It has been proven that cluttered environments can lead to stress, decreased concentration, and reduced efficiency. By creating a clean work environment, employers not only promote the physical well-being of their employees but also support their mental health. A tidy workspace allows for easier access to necessary tools and materials, reduces distractions, and promotes clear thinking. Additionally, an orderly workplace fosters professionalism and attention to detail among staff members. Investing in regular cleaning routines or implementing policies regarding cleanliness will undoubtedly contribute to a positive work atmosphere and overall employee satisfaction.
Why Choose Our Commercial Cleaning Services?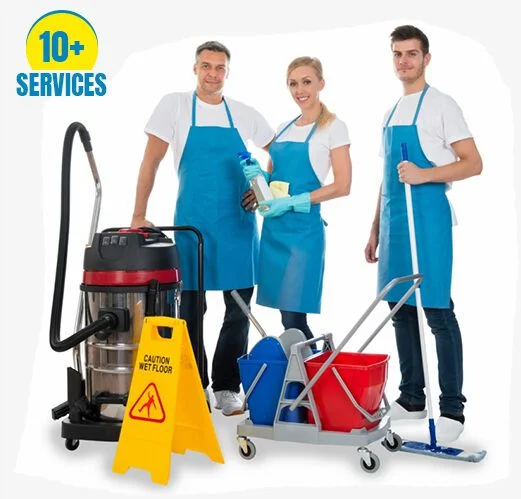 Commercial cleaning services refer to professional janitorial services provided for businesses, offices, and commercial spaces. These services are designed to ensure the cleanliness and hygiene of a workplace environment. Commercial cleaning companies employ trained and experienced staff who use specialized equipment, tools, and cleaning solutions to effectively clean all areas of a commercial property.
Commercial cleaning involves various tasks such as dusting surfaces, mopping floors, vacuuming carpets, emptying trash bins, sanitizing restrooms, disinfecting high-touch areas like doorknobs and light switches, polishing windows or glass partitions and maintaining overall cleanliness throughout the premises. Additionally,
these professionals may provide more specialized services such as carpet cleaning or floor stripping and waxing.
By hiring a commercial cleaning service provider for their maintenance needs,
business owners can focus on their core operations while ensuring that their workplace remains tidy and presentable at all times. Such services not only contribute to creating a healthier working environment by reducing the spread of germs but also enhance the overall appearance
of the business space.
Overall,
commercial cleaning is an essential service in maintaining cleanliness standards within workplaces.
These hi ghly trained professionals combine effective techniques with quality products
to achieve optimal results in improving hygiene levels at business establishments.
Choosing reliable commercial cleaners ensures that businesses reap these benefits while presenting an orderly image to employees,
clients ,and visitors alike.
Ready for a sparkling clean workspace? Get in touch with our enthusiastic team today - Commercial Cleaning at its best. Call Now 1300 280 576
Don't just take our word for it; our satisfied clients speak volumes about our commitment to quality and customer satisfaction. Harry and his team have been praised for their professionalism and flexibility, and our clients are always impressed by the high standard of our cleaning services.
The owner is lovely, please reach out to the owners if you need to chat about anything and they'll fix it all up.
Needed a temporary cleaner while our regular cleaner on holiday. Harry and his team were professional, did a good job, were on time, and flexible when we needed to change dates last minute. Highly recommend and would use again.
Excellent job . Brand new home after the clean .
The guy they sent did a amazing job. Toyin & Jide Momodu from united home services- I am very impressed with the service provided .10 stars
Madness_ Within
01/11/2022
The cleaning is so professional and high standard. All staff have been very kind and understanding, they are willing to do all jobs without hesitation and such a good price. I am very happy to have them return ongoing.
Job well done Cleaners reported finding of money grateful for their honesty ,Excellent job
Booking was easy, I received the quote very quick, and the two cleaners who came were very polite and did a great job at cleaning my place.Would recommend 🙂
Cleaner arrived on time and cleaned the house to a high standard in a relatively short amount of time - great service.
Hi, I got my house cleaned by using the service of Best local cleaners. They do a good job, prompt and charges are what they quote (no hidden charges). I will surely recommend them !! Thanks
Location Service Quick Map
Frequently Asked Questions
 Below are some of the common Frequently asked questions related to the Commercial Cleaning Service. If you cannot find an answer to your question, Please visit our FAQ Page or Please reach us at sales@bestlocalcleaners.com.au if you cannot find an answer to your question.
Frequently Asked Questions
Please contact us today for a FREE quote on any cleaning service.
We look forward to hearing from you! Call Best Local Cleaners 1300 280 576 or submit your inquiry online via our quick contact form. One of our consultants will be in touch within a few hours.
Ready to Work Together? Build a project with us!
Best Local Cleaners understands their customers' requirements, needs, and expectations. 
Maintaining a clean and healthy workplace environment is crucial for both the well-being of employees and the overall productivity of a company. An unclean workplace can pose numerous work hazards that could potentially result in accidents or illnesses. Accumulated dust, dirt, and debris not only provide an unsightly appearance but can also lead to respiratory issues such as allergies or asthma. Furthermore, cluttered spaces increase the risk of trips, falls, and other physical injuries among employees. Poor sanitation practices may also harbor harmful bacteria and viruses that can spread rapidly throughout the office space and cause outbreaks of common illnesses like colds or flu.
In addition to physical health risks, an unclean workspace can have detrimental effects on mental well-being too. Cluttered desks or disorganized work areas contribute to heightened stress levels among employees who struggle with finding necessary documents or supplies promptly.
Moreover, a dirty workplace sends negative messages about professionalism and hampers employee morale. It creates dissatisfaction among staff members who might interpret it as a lack of care for their working conditions by management.
To maintain a safe and sanitary work environment, it is essential for employers to implement regular cleaning protocols which include thorough dusting, vacuuming carpets regularly, disinfecting shared surfaces daily, emptying trash bins promptly, maintaining proper ventilation systems,and conducting periodic deep-cleaning tasks.
By prioritizing cleanliness in the workplace,dangers associated with pollution are minimized while promoting better employee mental health,resulting workforce safety,satisfactionand productivity rates which will ultimately benefit any organization's bottom line.