Office Cleaning Southbank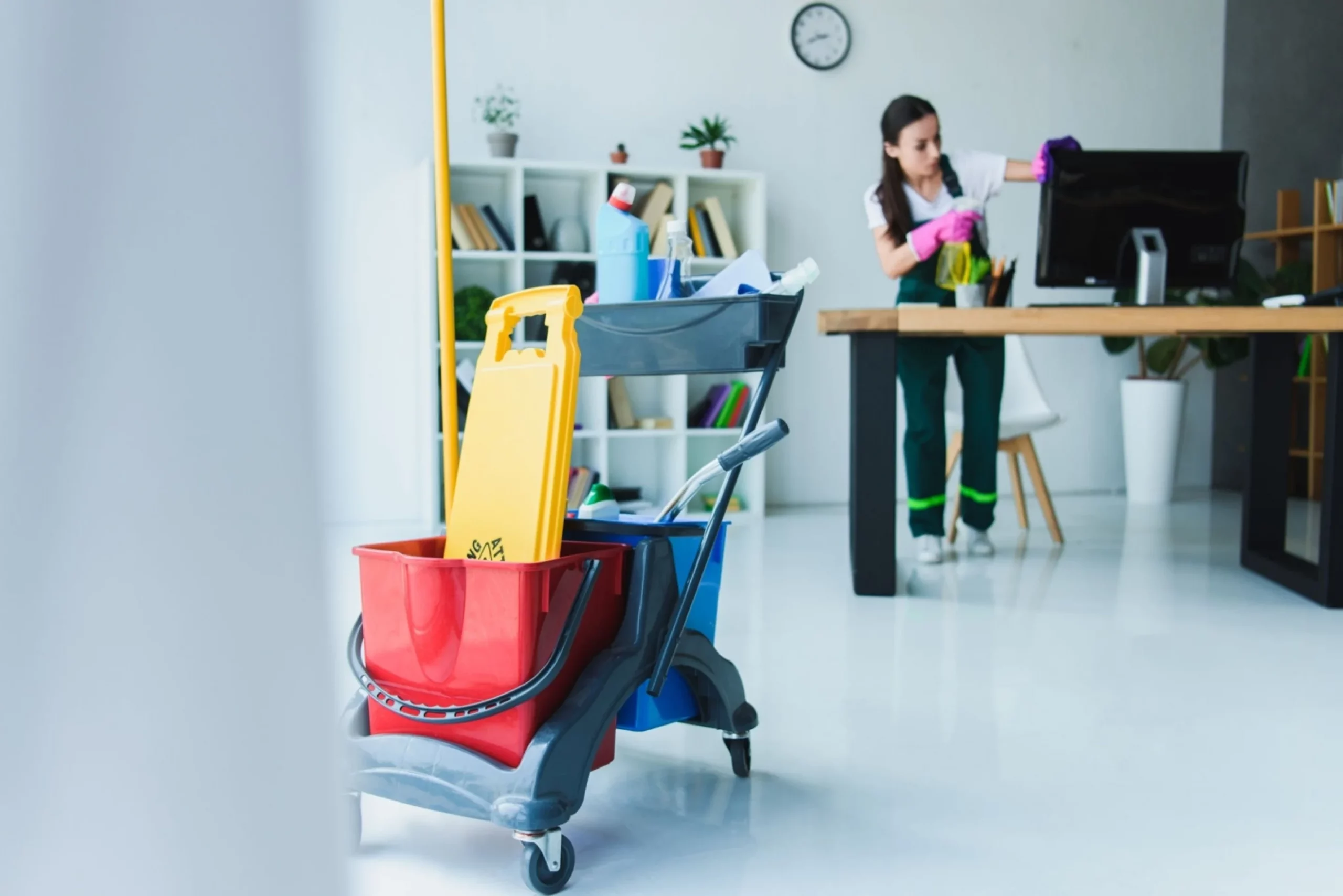 Office Cleaning Services Southbank
Best Local Cleaners is a professional cleaning company that offers top-notch commercial cleaning services in Canberra and Melbourne regions. We provide comprehensive cleaning solutions for businesses of all sizes, from small offices to large industrial facilities. Our team of highly trained and experienced cleaners use the latest equipment and eco-friendly cleaning products to ensure a spotless and healthy working environment.  
Our services include office cleaning, medical clinic cleaning, general cleaning, deep cleaning, and specialized cleaning services such as carpet cleaning and window washing. With our state-of-the-art equipment and eco-friendly cleaning products, we ensure a thorough and efficient cleaning process that leaves your office sparkling clean.
Looking for reliable and affordable Office Cleaner in Southbank
Opt for Best Local Cleaners – your trustworthy and experienced cleaning partners. Our local roots and personal ties with Southbank, enable us to understand and cater to your unique cleaning needs with a personal touch.
Our cleaners hold a personal connection to Southbank. Not only do we provide our regular, top-quality cleaning services to this beautiful suburb, but many of our dedicated staff members are proud residents of this community. We understand the local needs, admire the unique charm of Southbank, and are committed to helping our neighbors maintain a clean, comfortable home environment. It's our pleasure to serve you in Southbank.
Southbank, located in the heart of Melbourne, Victoria, is a vibrant and bustling city known for its iconic riverside promenade. The area boasts an impressive array of world-class restaurants, bars, and shops, catering to locals and tourists alike. With its stunning views of the Yarra River and skyline, Southbank is also famous for its cultural hotspots such as the National Gallery of Victoria and the Arts Centre Melbourne. Boasting a prime location close to major attractions like Crown Casino and Royal Botanic Gardens, Southbank offers visitors an all-encompassing experience with a touch of elegance.
Experience the difference of personalized service, right here in Southbank. Connect with us today and let's make your home shine together!
Cleaning Services Available in Southbank
No "Locked Contracts" for commercial cleaning services in Southbank.
Professional Office Cleaning Includes:
Our office cleaning services are designed to keep your workplace clean, healthy, and productive. We understand that every office has different cleaning needs, which is why we offer customized cleaning solutions tailored to your specific requirements. Our services include, but are not limited to:
Dusting and wiping down surfaces
Cleaning and sanitizing restrooms
Sweeping and mopping floors
Vacuuming carpets and upholstery
Window cleaning
Trash removal
Please contact us today for a FREE quote on any commercial cleaning services. We look forward to hearing from you! Call Best Local Cleaners 1300 280 576 or submit your inquiry online via our quick contact form. One of our consultants will be in touch within a few hours.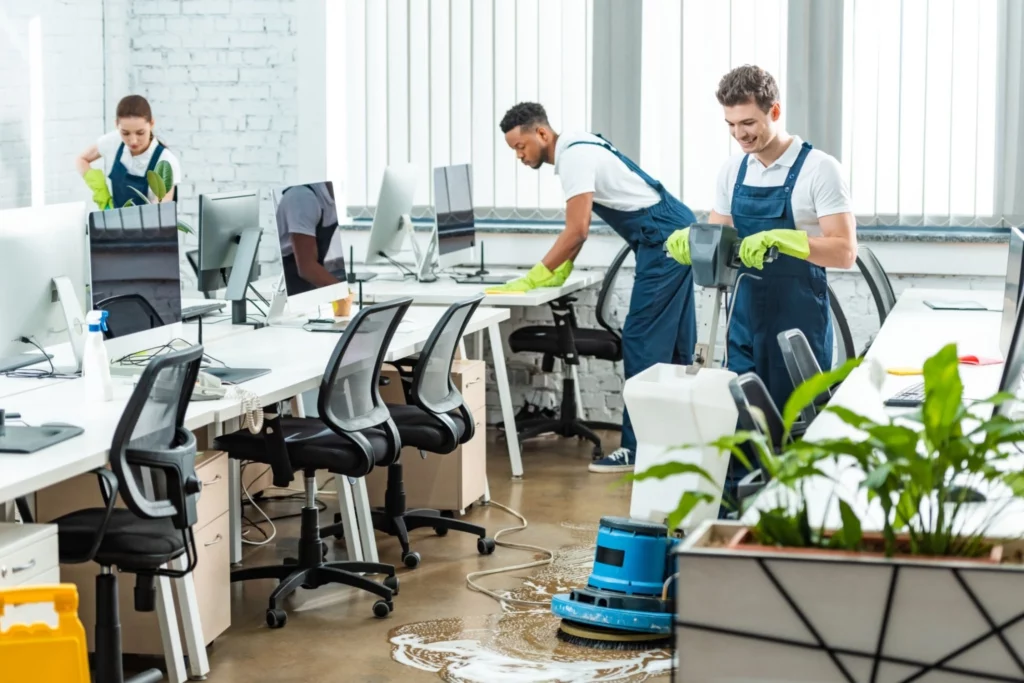 Why Choose Our Office Cleaning Services?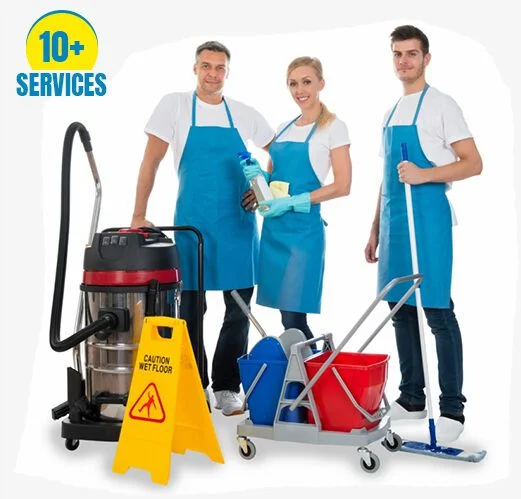 A clean workspace is essential for maintaining a productive and happy staff. A clutter-free environment promotes focus, reduces distractions, and improves efficiency. When employees are surrounded by an organized and tidy workspace, they can concentrate better on their tasks without feeling overwhelmed or stressed. Additionally, cleanliness has a direct impact on health and well-being. By regularly sanitizing surfaces and providing proper ventilation, employers can create a safe and healthy environment for their employees to thrive in. Investing time and effort into maintaining a clean workspace not only enhances productivity but also contributes to the overall satisfaction of the staff.
Commercial cleaning services refer to professional cleaning services provided specifically for commercial buildings, such as offices, retail stores, restaurants, and warehouses. These services are designed to meet the unique needs of businesses in maintaining a clean and hygienic working environment. Commercial cleaning companies offer a range of specialized services tailored to cater to various industries and spaces.
The importance of having regular commercial cleaning cannot be overstated. A clean workplace not only creates a positive impression on clients and customers but also contributes significantly to the overall well-being and productivity of employees. Professional cleaners possess the expertise, resources, and equipment needed to effectively tackle different types of surfaces, materials, stains, or spills commonly found in commercial settings.
Some typical tasks that may be included in commercial cleaning services encompass dusting furniture and fixtures; vacuuming carpets and upholstery; sweeping floors; mopping hard surfaces; emptying trash bins; sanitizing kitchens/break rooms/restrooms/common areas; disinfecting high-touch surfaces like doorknobs or light switches; removing graffiti or gum from walls/doors/windows exteriors if applicable.
Partnering with a reputable commercial cleaning service ensures that your business space remains consistently spotless while adhering to industry-specific regulations regarding cleanliness standards. By outsourcing these tasks professionally rather than relying on internal staff alone helps save time/money/resources that can then be devoted more fully towards core business activities without compromising cleanliness standards.
Ready for a sparkling clean workspace? Get in touch with our enthusiastic team today - Commercial Cleaning at its best. Call Now 1300 280 576
Don't just take our word for it; our satisfied clients speak volumes about our commitment to quality and customer satisfaction. Harry and his team have been praised for their professionalism and flexibility, and our clients are always impressed by the high standard of our cleaning services.
The owner is lovely, please reach out to the owners if you need to chat about anything and they'll fix it all up.
Needed a temporary cleaner while our regular cleaner on holiday. Harry and his team were professional, did a good job, were on time, and flexible when we needed to change dates last minute. Highly recommend and would use again.
Excellent job . Brand new home after the clean .
The guy they sent did a amazing job. Toyin & Jide Momodu from united home services- I am very impressed with the service provided .10 stars
Madness_ Within
01/11/2022
The cleaning is so professional and high standard. All staff have been very kind and understanding, they are willing to do all jobs without hesitation and such a good price. I am very happy to have them return ongoing.
Job well done Cleaners reported finding of money grateful for their honesty ,Excellent job
Booking was easy, I received the quote very quick, and the two cleaners who came were very polite and did a great job at cleaning my place.Would recommend 🙂
Cleaner arrived on time and cleaned the house to a high standard in a relatively short amount of time - great service.
Hi, I got my house cleaned by using the service of Best local cleaners. They do a good job, prompt and charges are what they quote (no hidden charges). I will surely recommend them !! Thanks
Location Service Quick Map
Frequently Asked Questions
 Below are some of the common Frequently asked questions related to the Commercial Cleaning Service. If you cannot find an answer to your question, Please visit our FAQ Page or Please reach us at sales@bestlocalcleaners.com.au if you cannot find an answer to your question.
Frequently Asked Questions
Please contact us today for a FREE quote on any cleaning service.
We look forward to hearing from you! Call Best Local Cleaners 1300 280 576 or submit your inquiry online via our quick contact form. One of our consultants will be in touch within a few hours.
Ready to Work Together? Build a project with us!
Best Local Cleaners understands their customers' requirements, needs, and expectations. 
An unclean workplace can pose significant hazards to employees and negatively impact overall productivity. Poor cleanliness not only affects the physical health of individuals but also creates an environment ripe for accidents and injuries. Untidy workspaces, such as cluttered floors or overflowing trash bins, may result in trips, slips, falls, and other accidents. Moreover, the accumulation of dust and dirt can exacerbate respiratory conditions like asthma or allergies among workers. These health issues can lead to absenteeism, decreased morale, and lowered efficiency levels due to employees feeling uncomfortable or unwell. Additionally, unclean surfaces provide a breeding ground for bacteria and viruses that spread easily through shared equipment or common areas in an office space. These pathogens increase the likelihood of illnesses spreading amongst coworkers which further disrupts workflow by leading to more absences or reduced manpower when team members are sick. By maintaining a clean workplace through regular cleaning routines and establishing clear guidelines for hygiene practices among staff members,
employers play a crucial role in ensuring a safe working environment that promotes employee well-being while maximizing productivity.